There are many Tokyo neighborhoods to see during your visit to Japan. As it's the world's largest metropolis, Tokyo is an overwhelming city to plan for.
We are here to help.
While we didn't get to see all of Tokyo, we managed to squeeze in a good number of sites. Let's start off with the more popular destinations.
Grab your Hyperdia phone app, jump on the train and head on over to…
1. Shinjuku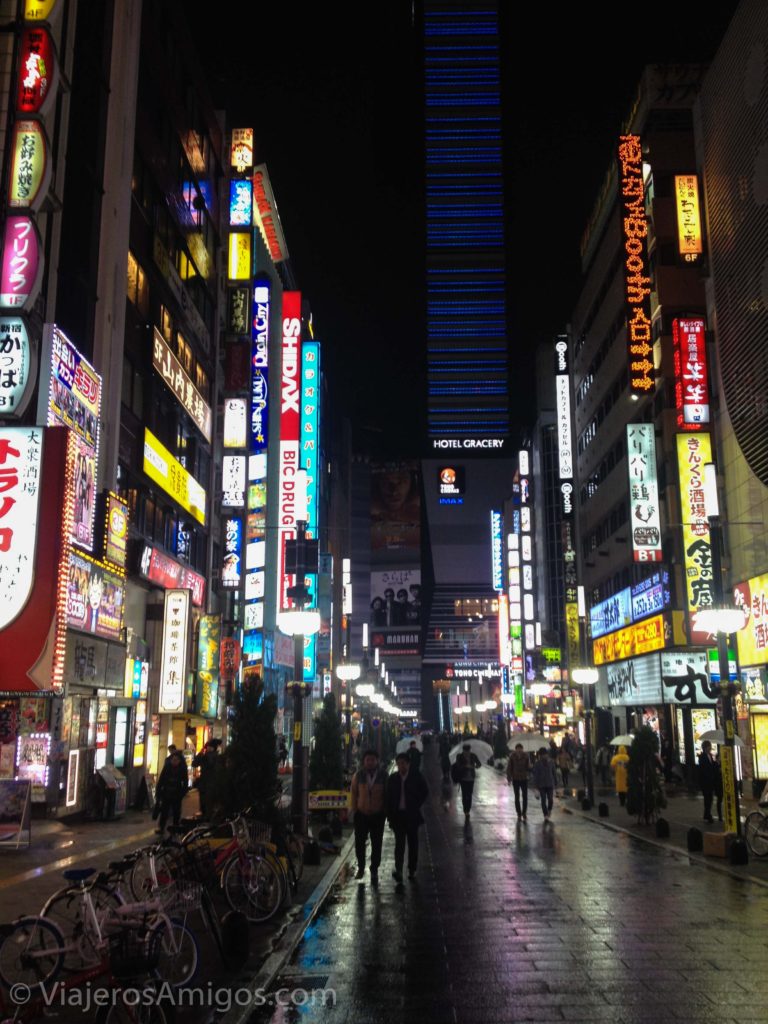 When people imagine Tokyo, Shinjuku is what they picture. Known for its flashy lights, Shinjuku is like Times Square on steroids.
You can find souvenir shops, bars, adults stores, restaurants, strip clubs, and pretty much anything else.
Shinjuku also has an absolutely massive train station. We spent about an hour navigating the many floors inside the building looking for a conveyor belt sushi restaurant we heard about but eventually gave into our hunger and stopped at a noodle shop instead (best decision ever).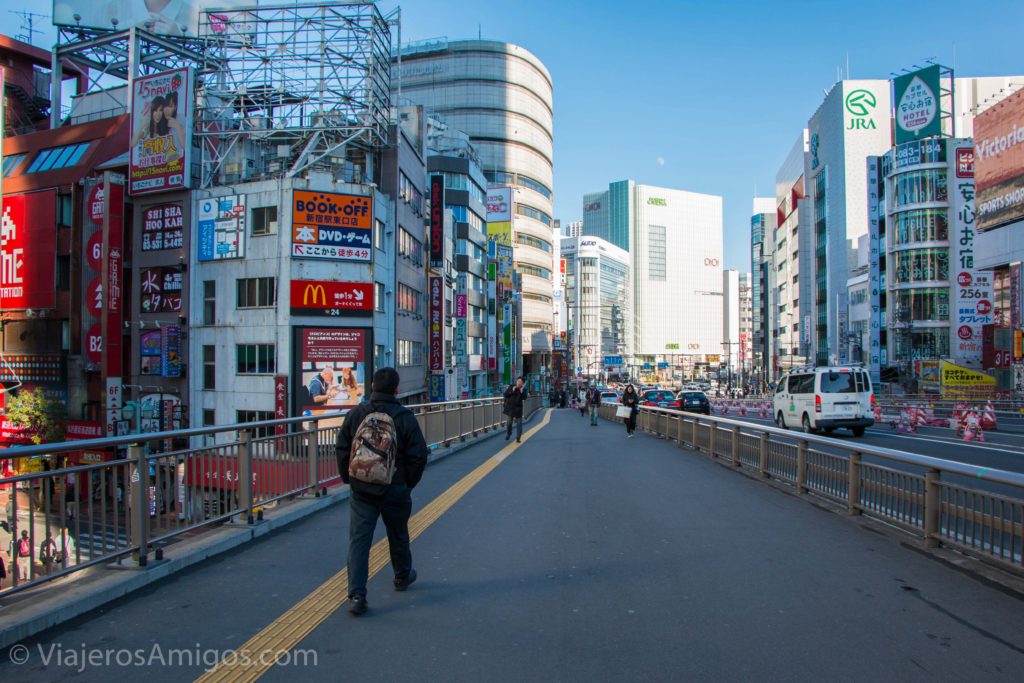 While Shinjuku is a must-see during the night, it's pretty cool in the daytime too!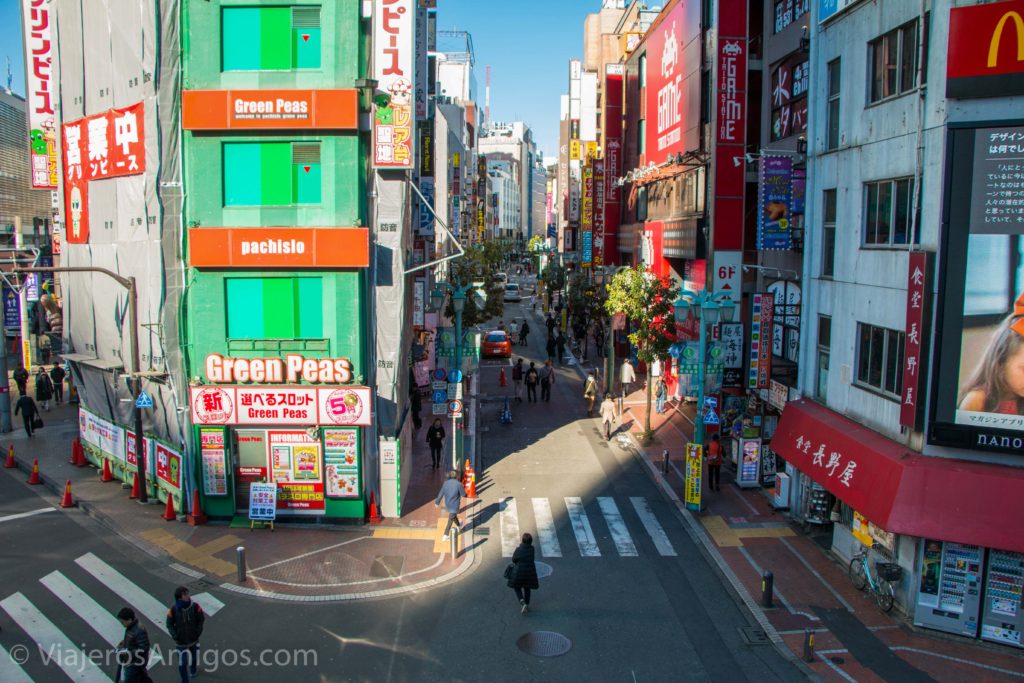 2. Roppongi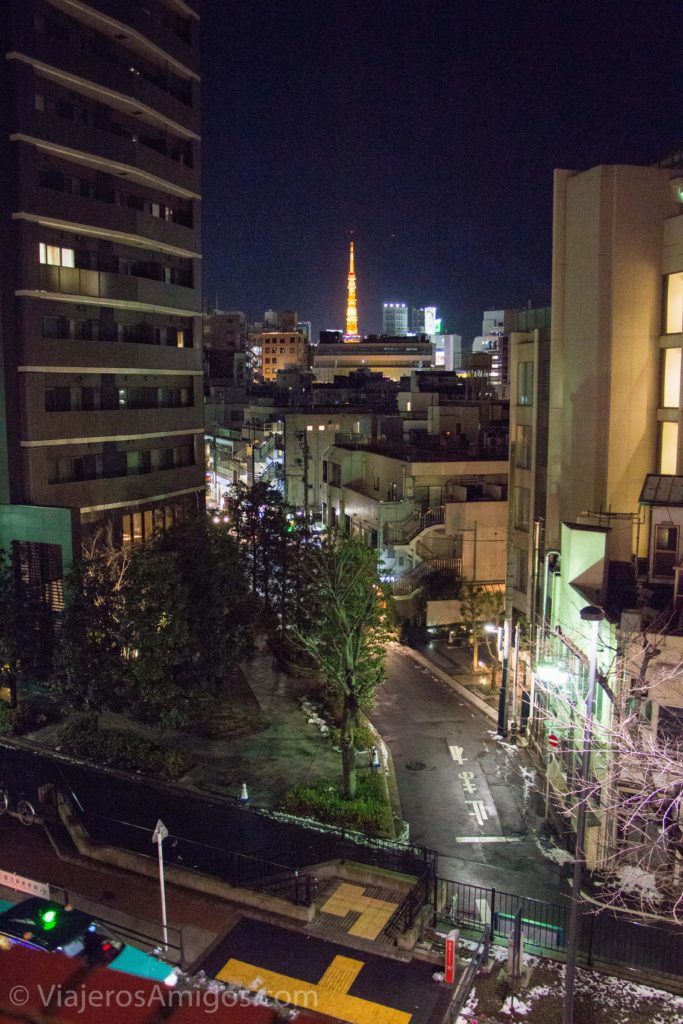 Roppongi is supposedly the place to go for nightlife. It's also known to attract many foreigners. According to Wikipedia, the Yakuza maintained a presence there for years, but have since moved onto different pastures.
My friend Ray was staying with us at an Airbnb in the neighborhood, so the two of us headed out to check it out.
Walking down the main drag, we were besieged with men trying to get us to visit the bar they worked for, or the massage place they worked for (the kind with "happy endings" that is legal in Japan), or the strip club they worked for.
Those three places I listed above are the three types of places that line the street.
All the employees standing outside will harass you and pursue you down the street to convince you to stop by. Being a weeknight, the crowds were sparse, so we were even more of a target.
Trying My Patience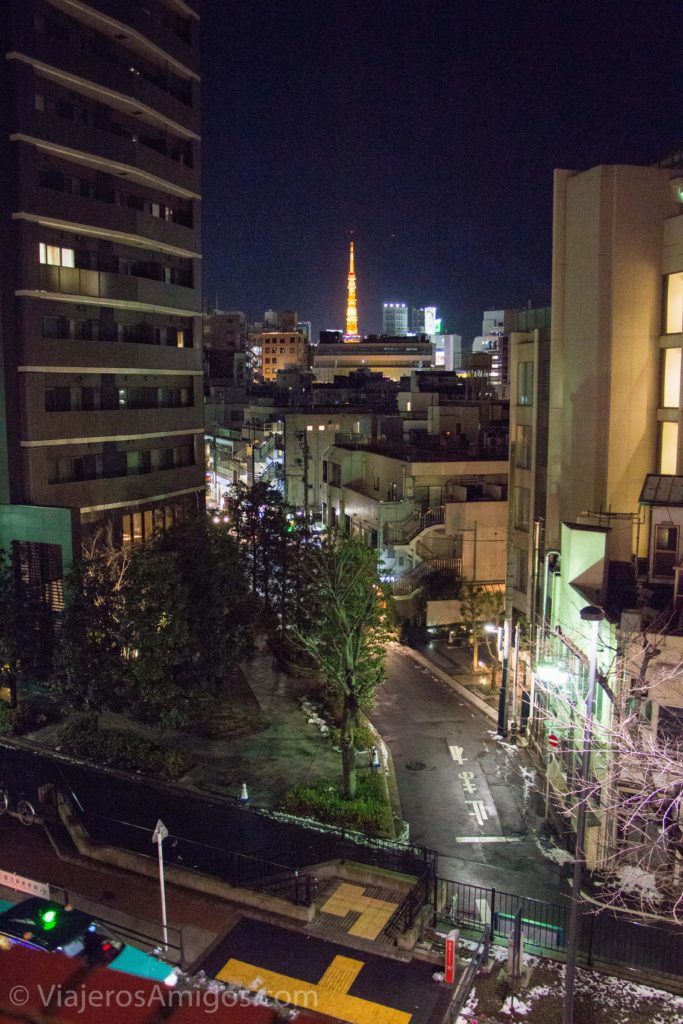 This one man I told no three times continued to follow me. After being polite throughout the night, I eventually turned to him and started yelling at him in a very angry tone.
"Back off! How many times do I have to say no before you get the point? Leave me alone!"
…Ten minutes later, we were walking back up the road and he came right back over and started harassing us. We ducked into a Cuban themed bar for a drink and to get away from all of them.
Apparently this is a common problem.
In 2006, Nigerian immigrants to Japan began opening a number of bars and nightclubs in the area, following an earlier group of innovators who had been in business in Roppongi for many years. The Nigerians were noted for using visible, high-pressure tactics to draw customers to their bars. In 2009 and 2010 a series of drink-spiking incidents, in which customers reported being drugged and robbed, were linked to Nigerian-owned bars. The incidents resulted in the United States embassy in Japan warning US citizens to avoid certain bars and clubs in Roppongi.
In my opinion, don't waste your valuable time on Roppongi.
3. Akihabara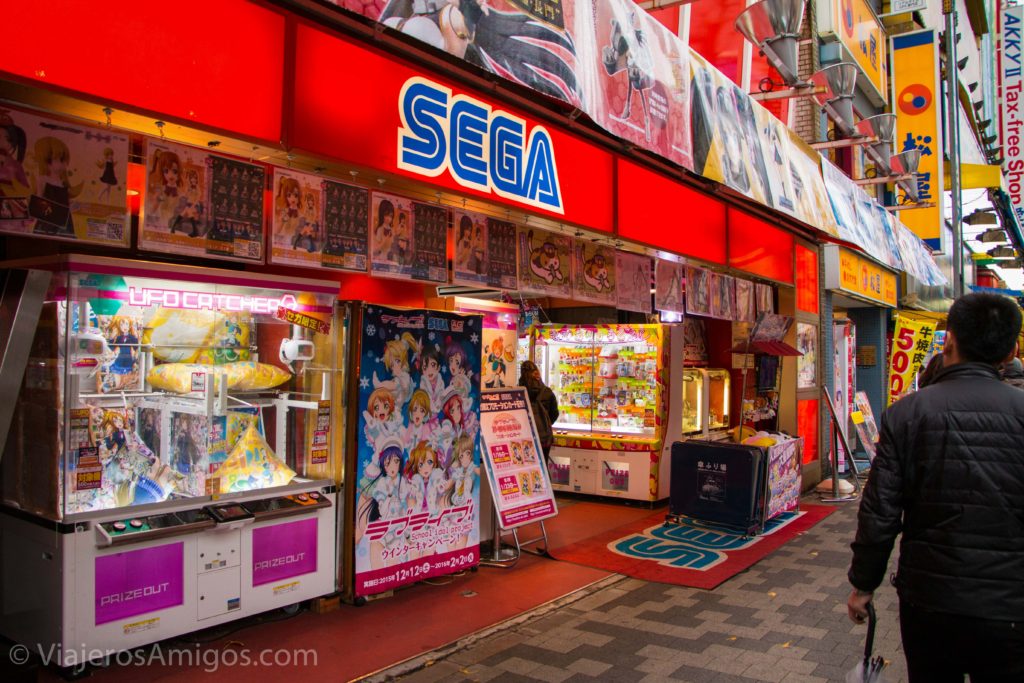 If you're into video games, you've probably heard about Japan's arcades. This neighborhood is where you'll find ALL of them.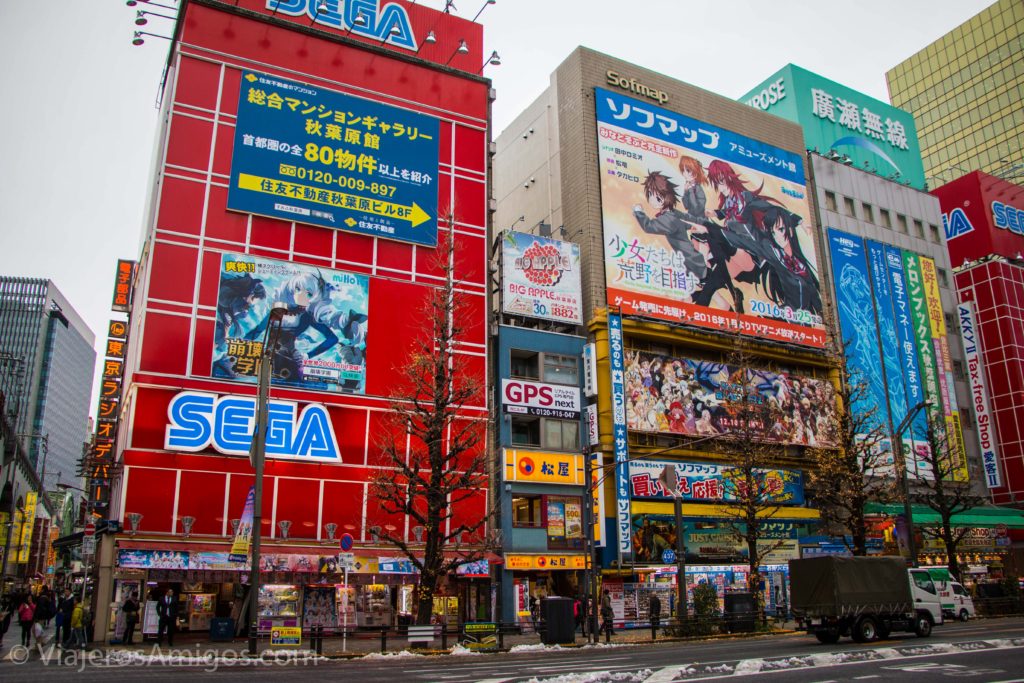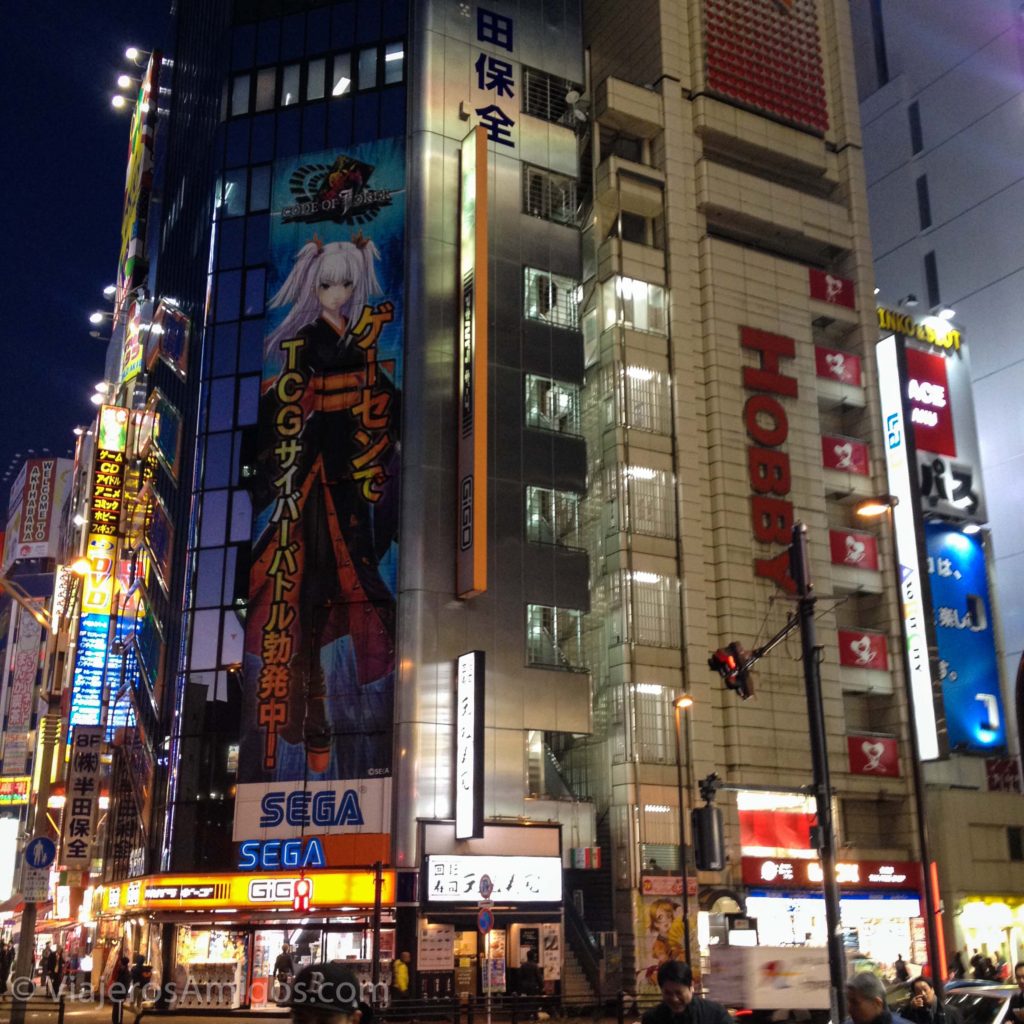 We ducked into a few, but they weren't as exciting as I'd hoped. Each building has several floors, and each floor has tons of the same types of games.
One floor had a series of computers with a game that looked like Starcraft. The customers looked like they were settled for the entire night: large bottles of soda and bags of chips.
Another thing Akihabara has going for it is the large number of casinos. They seem to consist mostly of slots and pachinko. Pachinko parlors generate a massive amount of money in Japan's economy.
We stopped into one and it overwhelmed our senses. The only way I can describe it is if a train, an airplane, and a jackhammer were all operating side-by-side next to my ears.
People spend hours inside these places. I don't know how they don't lose their sanity from the noise. After a minute in there we had to escape it.
Here's a video from Japan Online that captures the pure noise inside one of those places…
In addition to arcades and gambling, people come to Akihabara for electronics. It's where you'll find nearly any part you could want. There are massive underground malls full of electronics shops. It kind of felt like RadioShack turned up to 11.
4. Tsukiji Fish market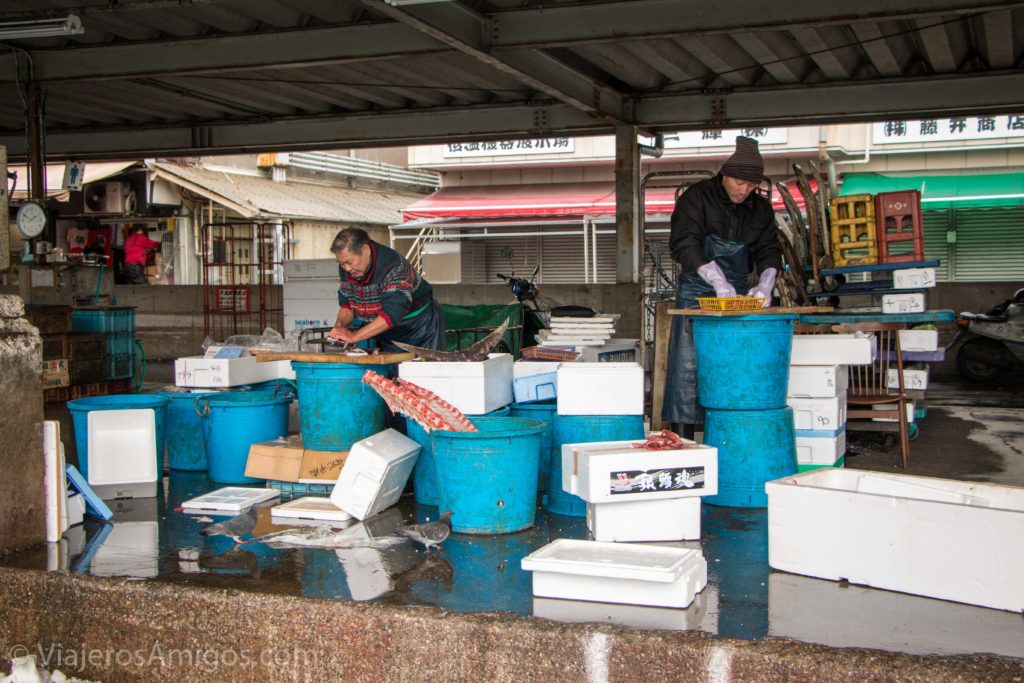 Tsukiji is the largest fish market in the world. Every morning, the day's fresh fish are hauled in and sold to Tokyo restaurateurs. It also happens to be a major tourist destination.
We didn't get to catch all of the hectic energy when we stopped by later in the day. You want to go as early as possible if you want to see that (tourists are allowed in at 10am).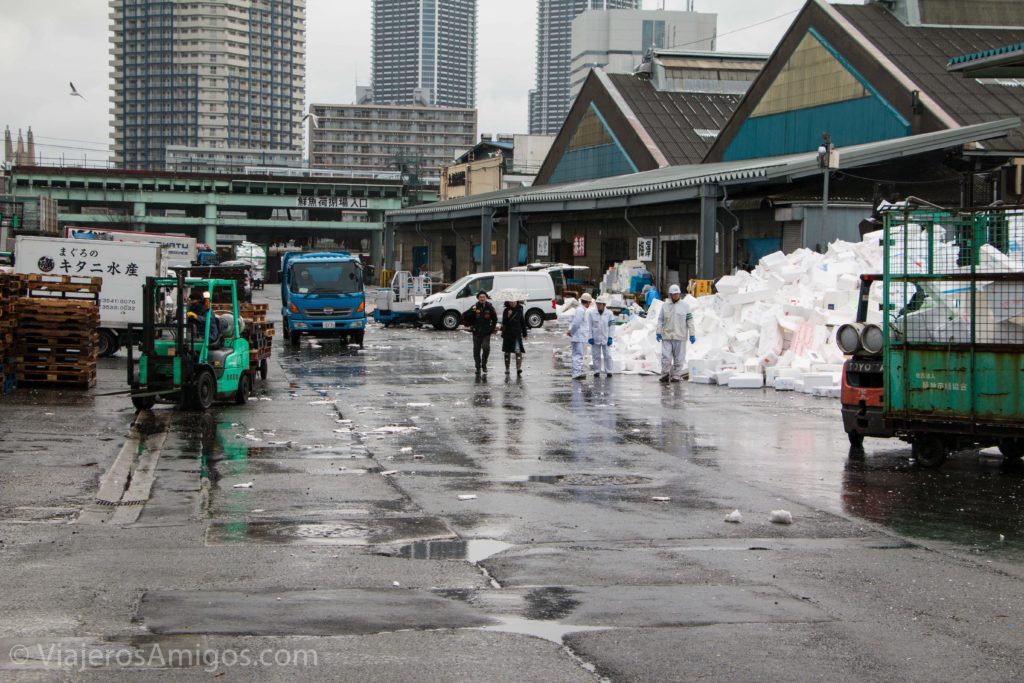 We did, however, catch some super fresh sushi at a restaurant in the market.
There is a whole line of sushi restaurants there with some of the freshest fish you can find. The restaurants are all a tight squeeze.
They are also very affordable. I highly recommend getting sushi during your visit!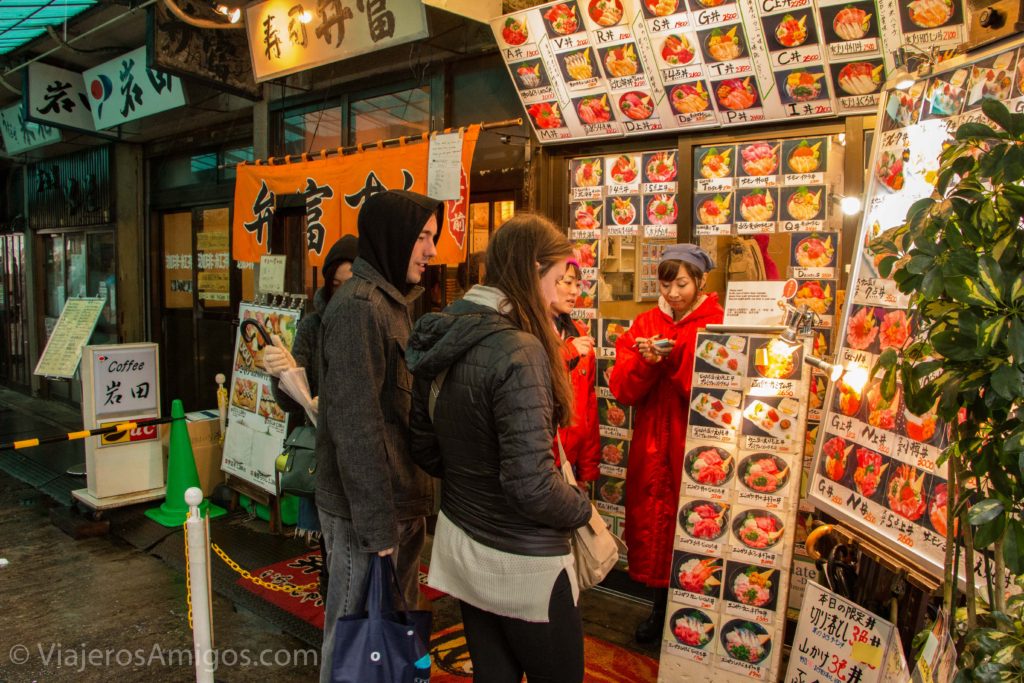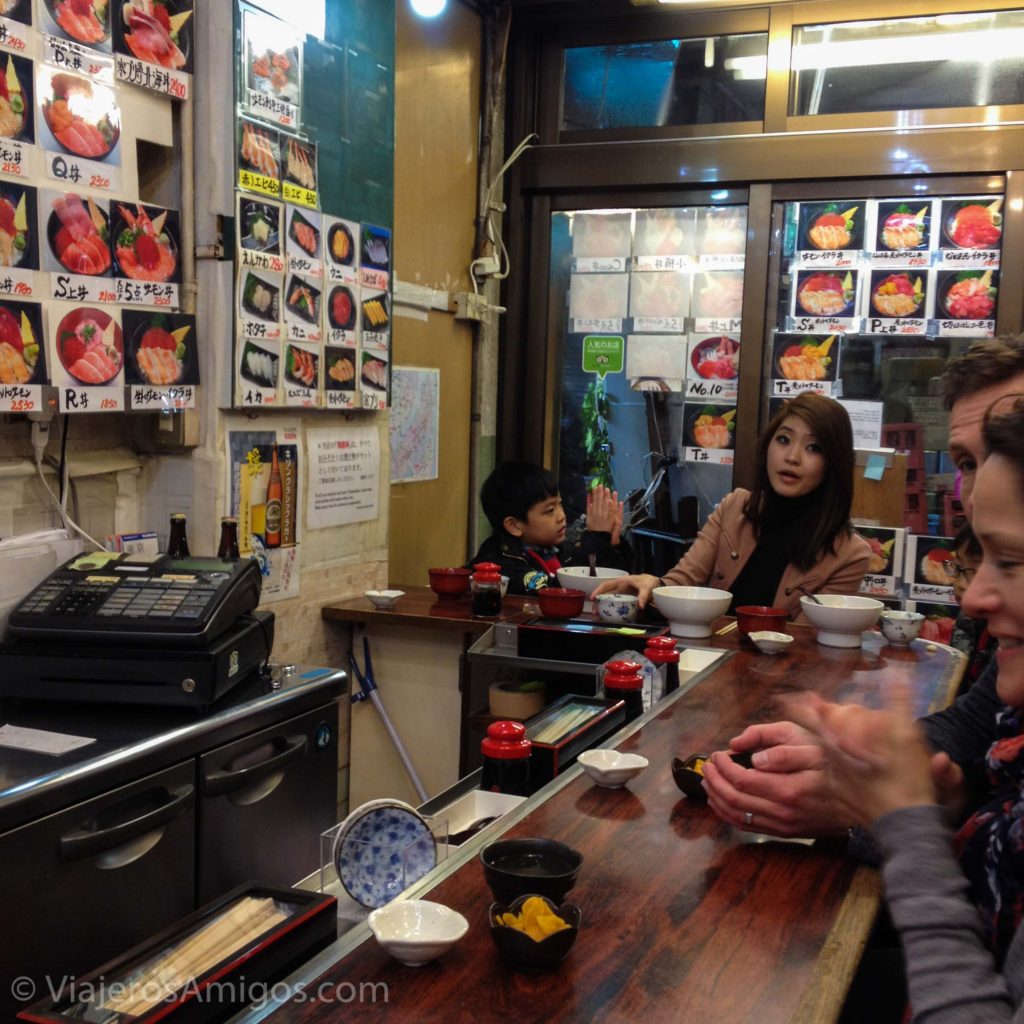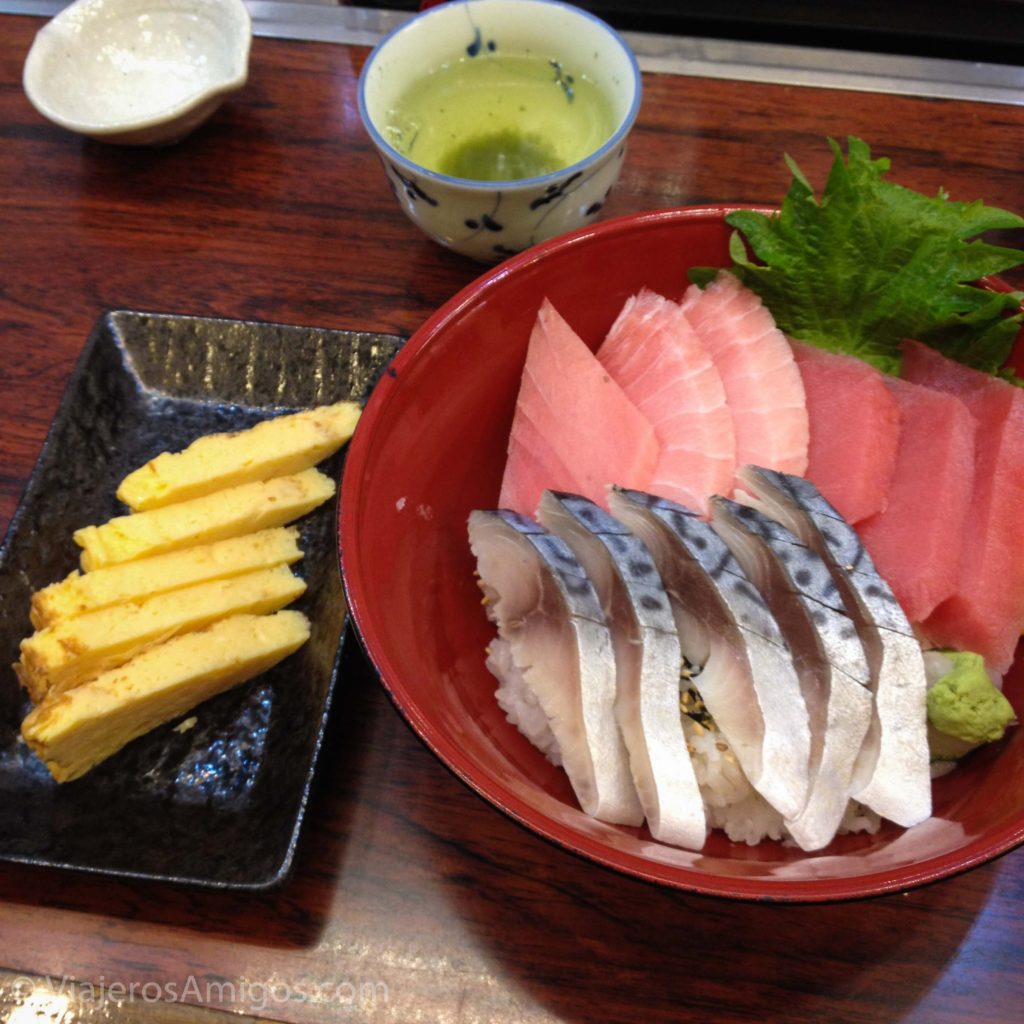 These aren't the only Tokyo neighborhoods you'll come across in your planning. Stay tuned for Part 2 of our Tokyo neighborhoods guide!