It's the late 1500s and you're a pirate sailing the Caribbean. You're looking for a bounty, so where do you go? Well there's a port city on the Northern coast of South America that is a major stop on the Spanish route delivering gold from the conquered Inca empire back to Spain.
It's name: Cartagena de Indias.
You and a band of pirates ransack the city and collect your loot as ransom from the colonial governor. A few years later, it's attacked again by different pirates.
In 1586, English captain/pirate Sir Francis Drake attacked the port city. The governor had decided enough was enough and began construction of a wall surrounding the city to protect against future attacks. Construction on the wall continued into the 1600s and remains standing today.
The Wall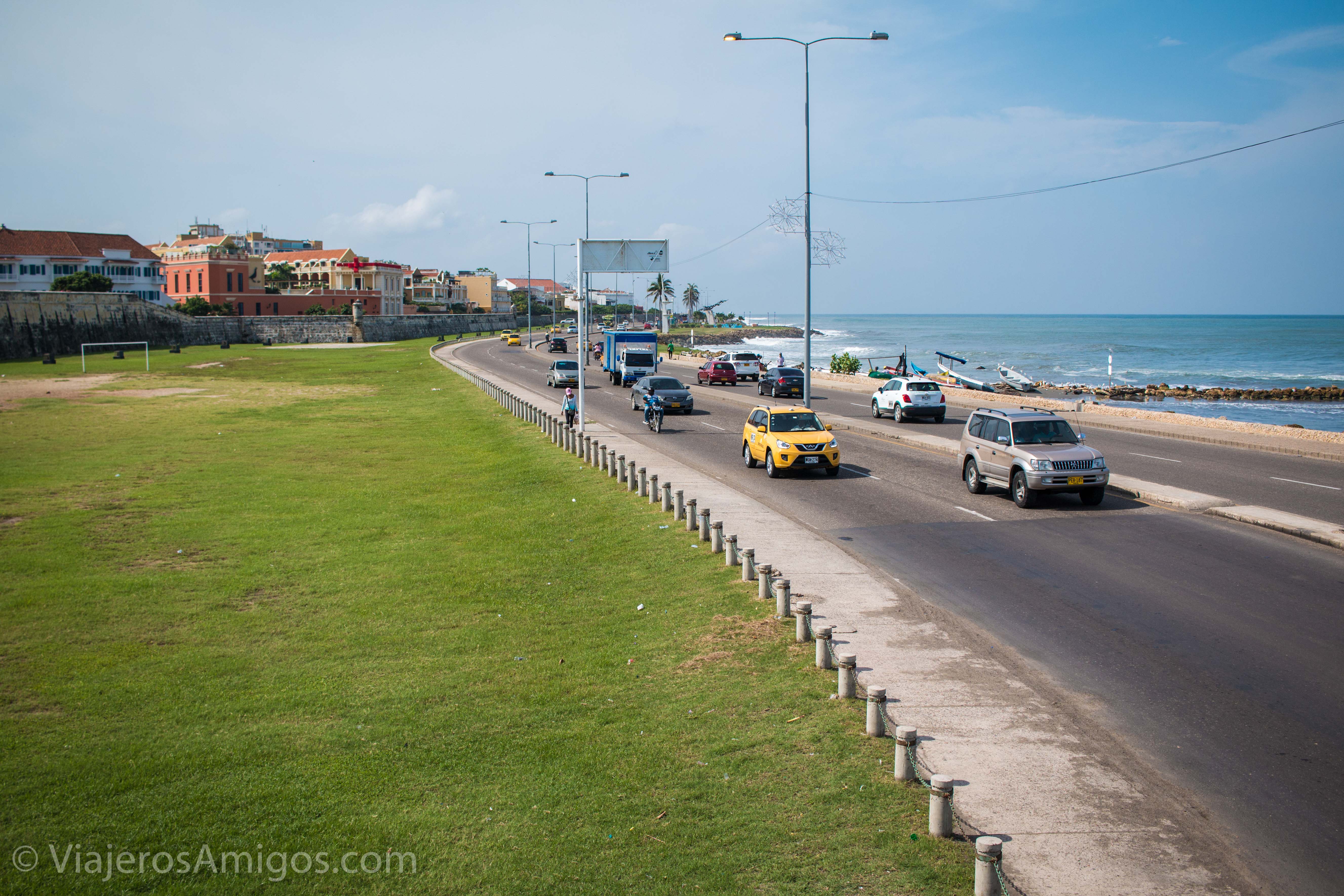 It would be difficult to write about the walled city of Cartagena (la Ciudad Amurallada) without also talking about its walls. The wall surrounds the old town (Centro Historico).
When people write about Cartagena, they give the impression that the walls only surround the old town, but the neighborhood (barrio) of Getsemaní definitely falls within those walls. In my outline from Google Maps, the blue line is the city wall, and North of the red line is the Centro Historico.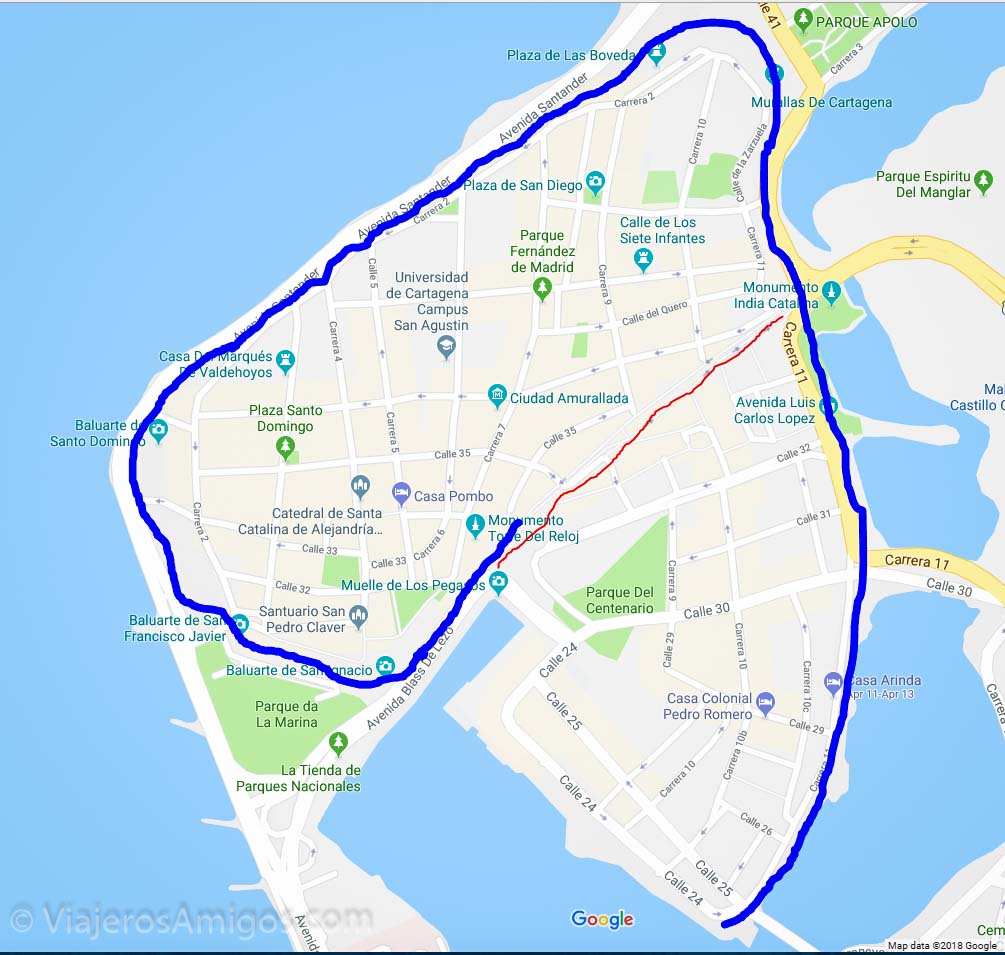 Getsemaní used to be a dangerous neighborhood, which is part of why reviews of the city ignored it, however it has become very safe in recent years and has become a sort of bohemian part of the city.
Castillo de San Felipe de Barajas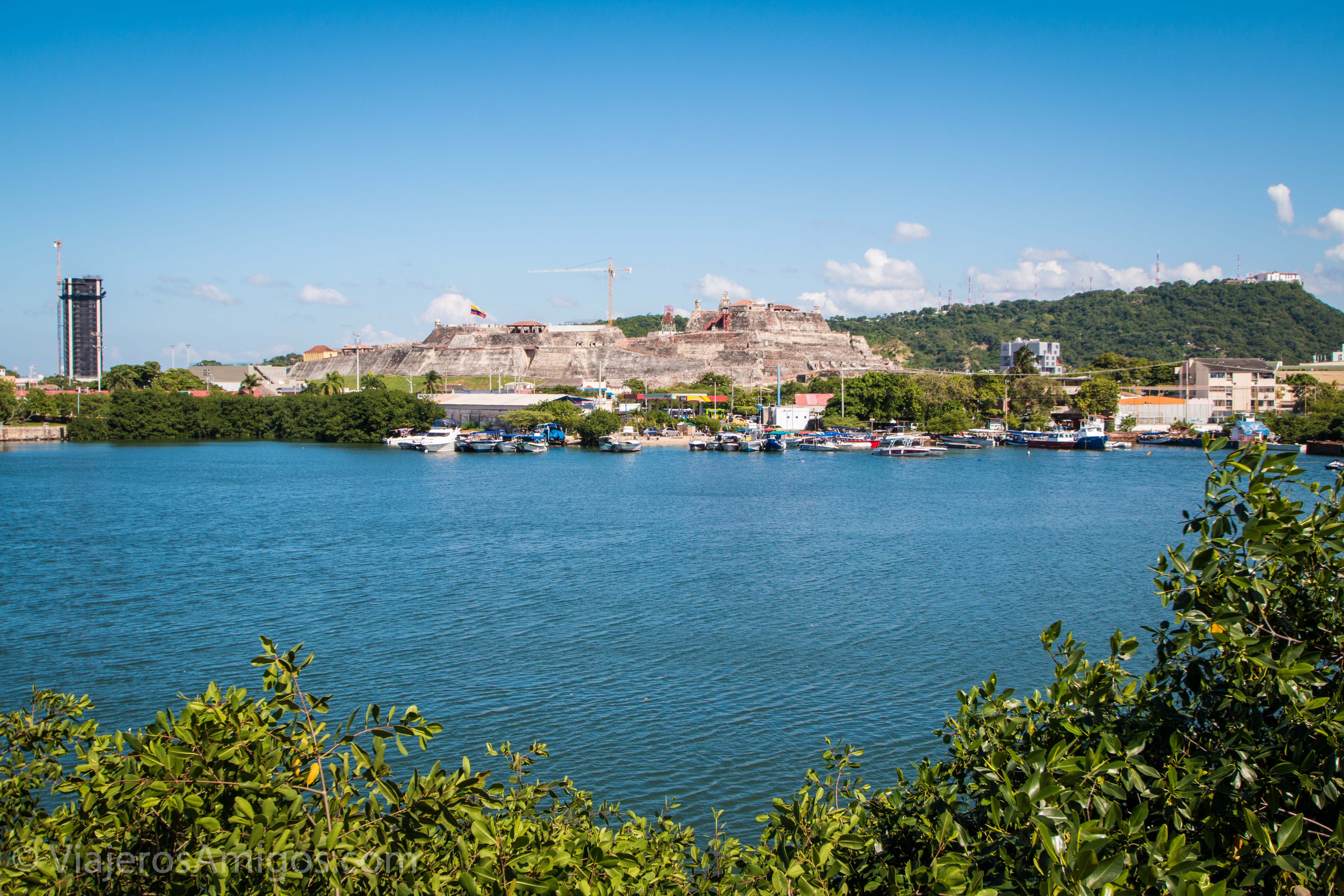 According to 2backpackers.com,
"Even after the city walls were complete, Cartagena continued to suffer pirate attacks. The Spanish, in another effort to secure their South American gold supply line, ordered the building of a number of forts, San Felipe being the biggest."
I saw this fort mentioned a bunch of times while researching for our trip. It is located outside of the city walls, and you can take a taxi or a tour bus over to it.
We opted out because the photos online didn't appear interesting enough for the price of admission, but it's somewhere we would check out if we return. It does seem to be a popular place, so if you're interested, ignore us and make a point to check it out.
Walking the Wall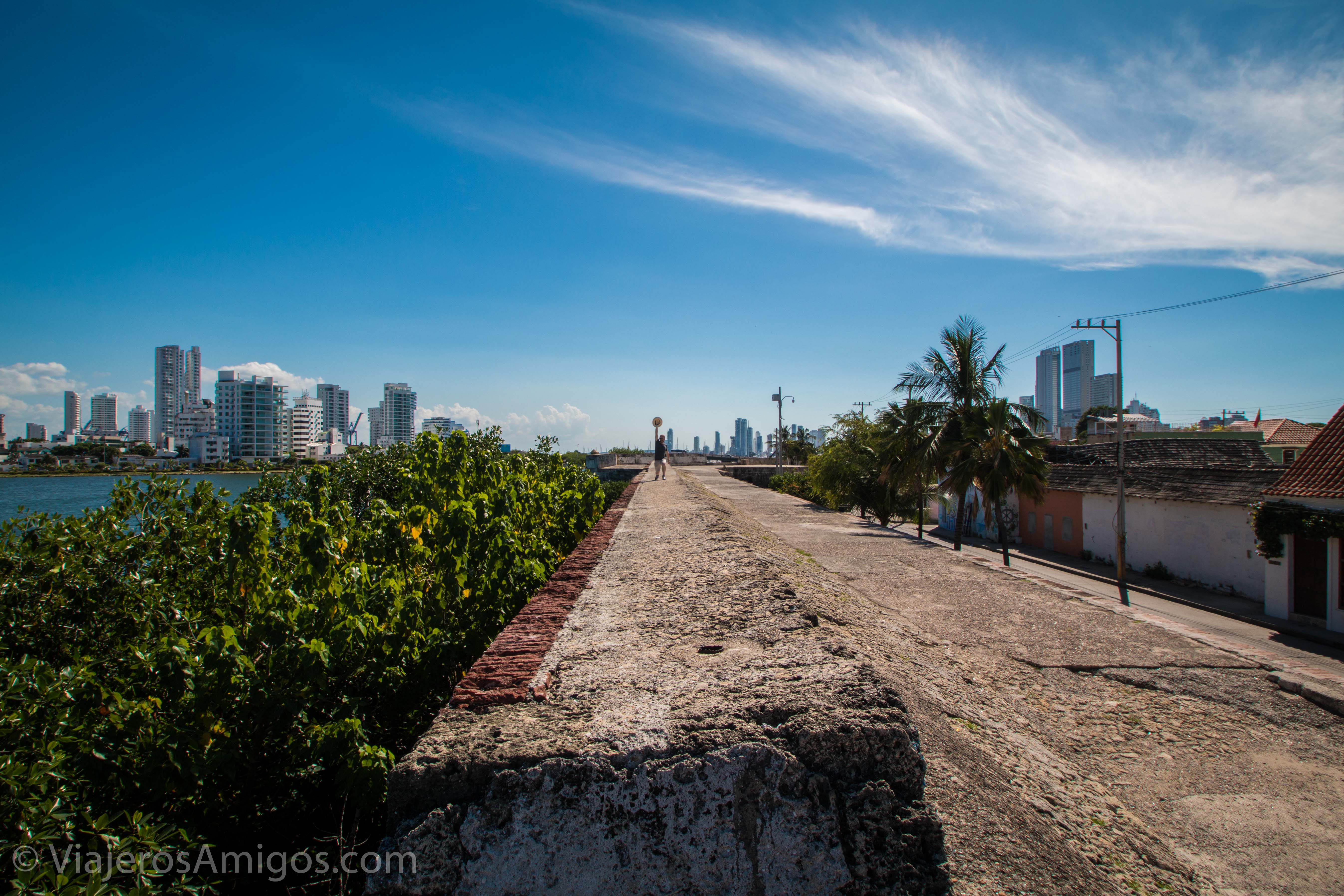 It is very easy to access the wall. There are entrance ramps all throughout the city, and for the most part, the walkway goes around the city un-interrupted. There is a small section (some of the oldest parts of the wall) that are too thin to walk on so you leave it and walk a few meters before getting back on.
It may not sound like much to do, but walking on the walls is an activity that will keep you occupied throughout your trip. On our trip we walked on it a couple mornings and a couple nights. You just stroll, and stop to admire the views and continue. It's very relaxing.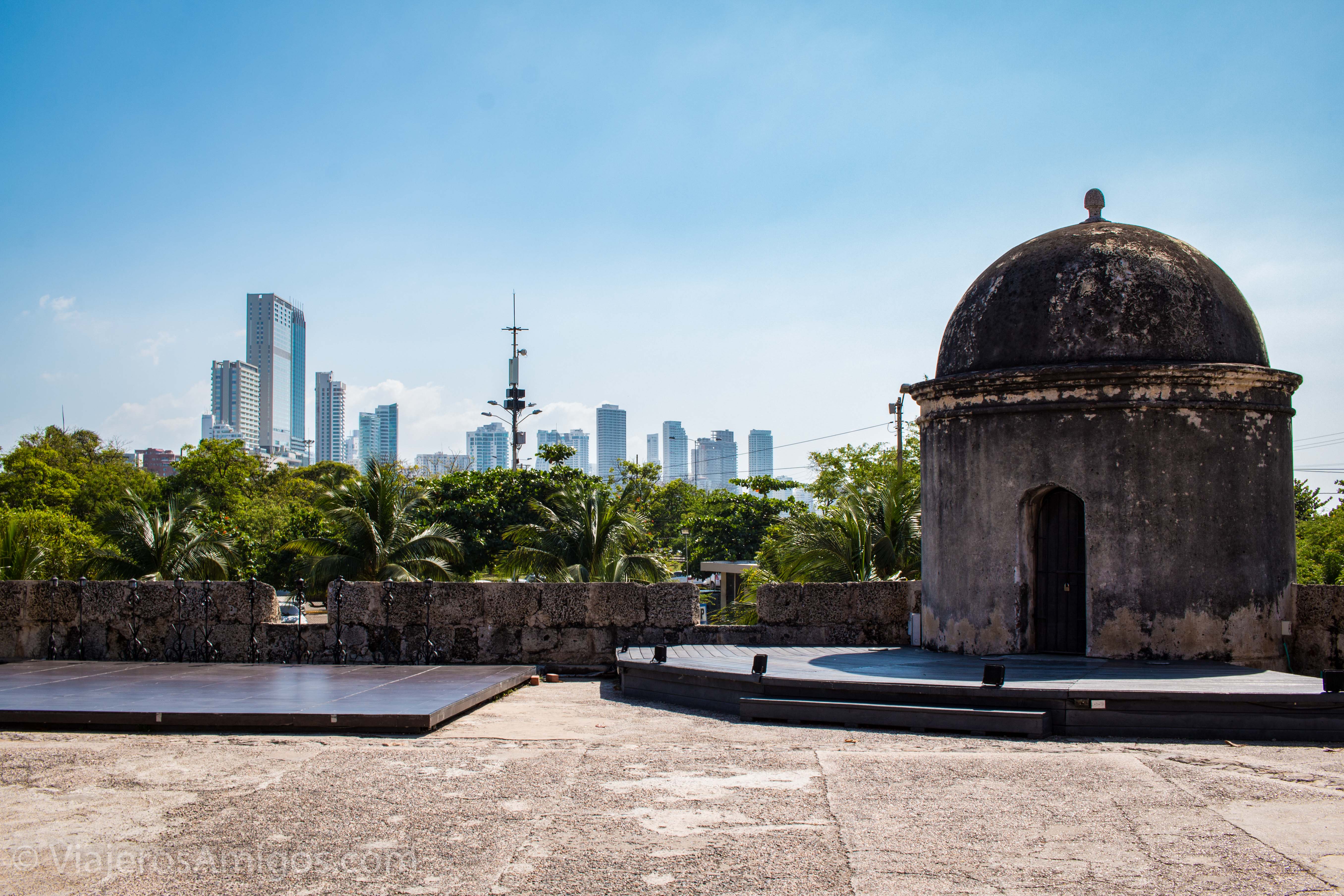 There are always people on it, and in some wide sections, there were musicians and locals playing and hanging out. Those wide sections are also patrolled by police on mopeds, so you'll feel safe even at night.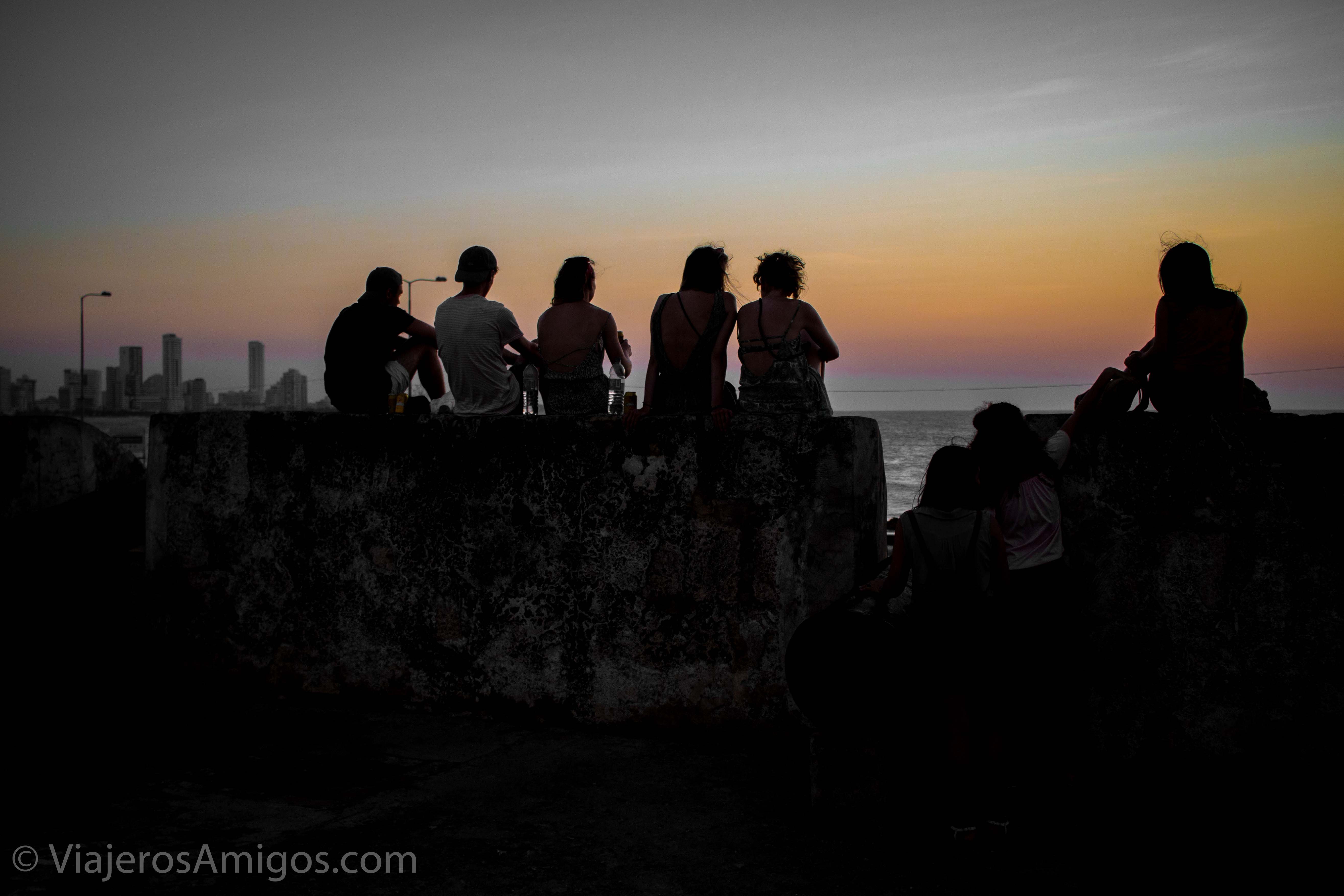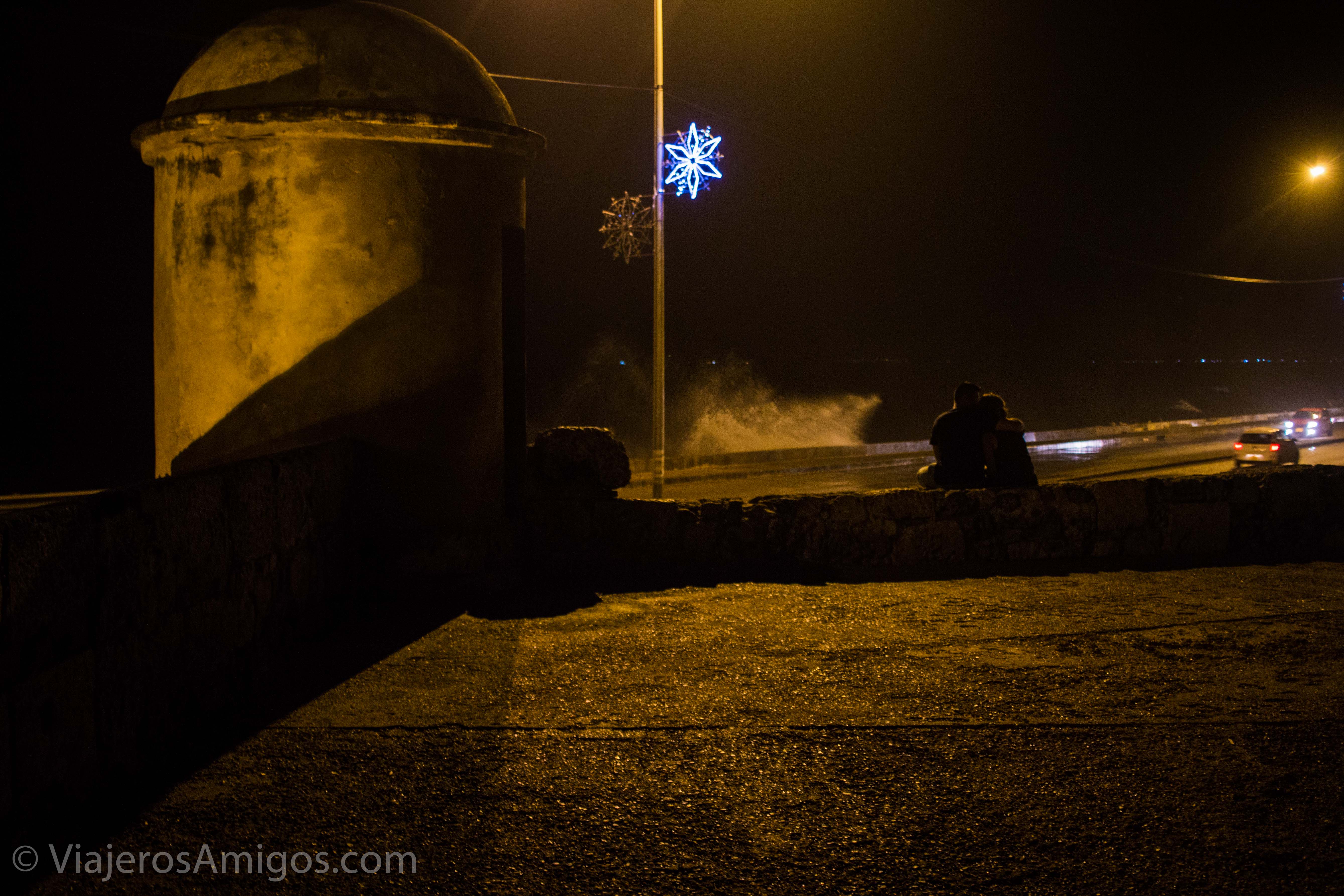 We had a lot of fun watching the waves as they crashed against the wall and spilled onto the road as the cars drove by.
Lunch at La Tapería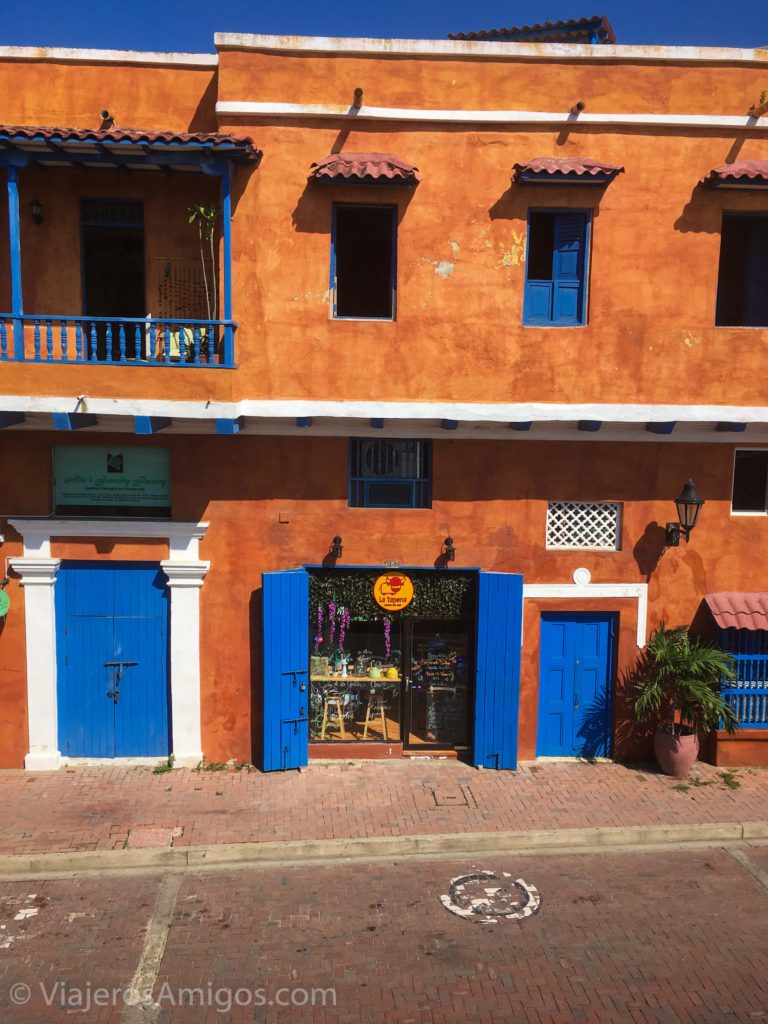 If you're looking for a good place to eat, we stopped at a delicious location named La Tapería. One of the owners is from the region of Galicia in Spain, so the tapas are in Galician style.
It is in an unfortunate location because you can see it from the wall, but the exits from the wall are situated in a way that you'd probably never walk down the street in between them. Despite this, I highly recommend you make the trip to this place if they're open (the hours weren't entirely clear to us but we managed lunch one day).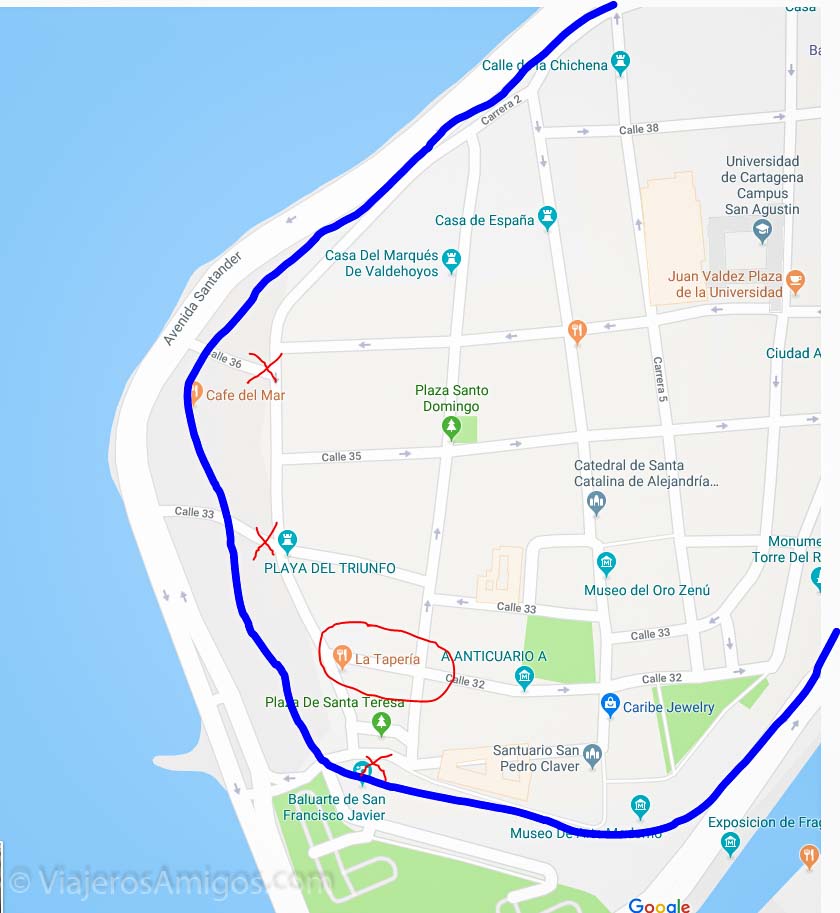 They have a limited menu but what they have is mouth-watering. We ordered the "Mix de Tapas para 2 personas" (tapas mix for 2) for $34,000 COP ($12.24 USD). The description of the meal said "tortilla – montaditas y aceitunas." Montaditos are kind of like small slices of a baguette and aceitunas are olives. We also ordered two glasses of tinto (red wine) for $50,000 COP ($18 USD) to make our total bill $84,000 COP ($30.24 USD).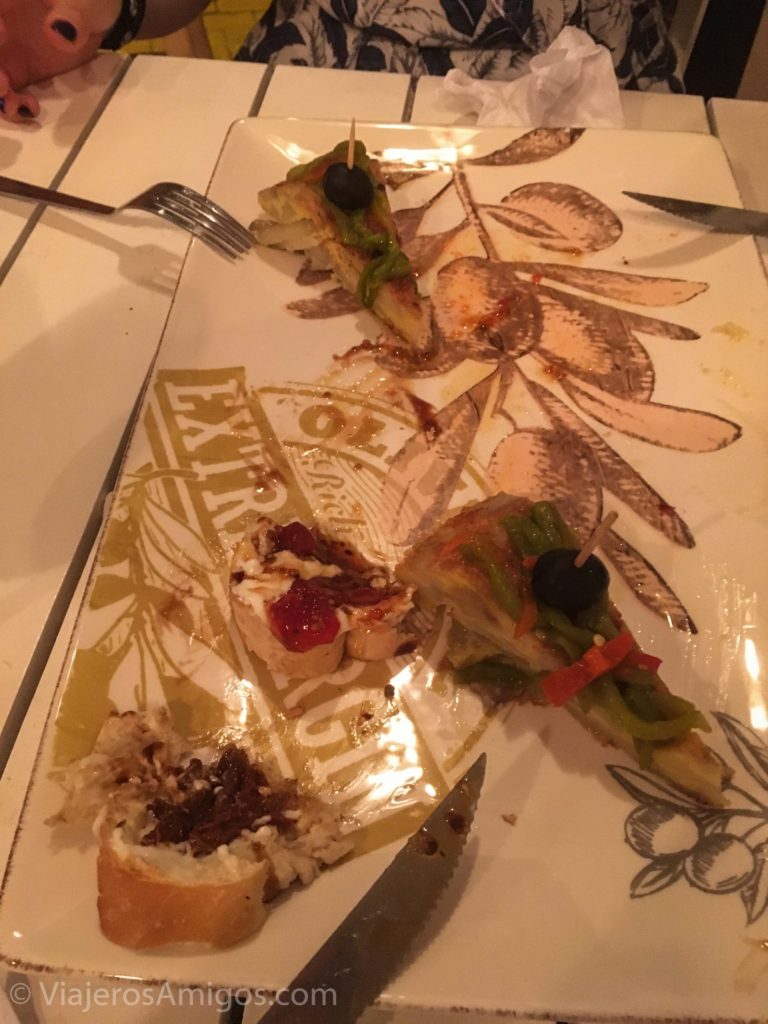 I wish they had a website that I could link to, but they have zero internet presence outside of being on Google Maps.
Sunset
Sunset is an especially beautiful time to walk the Western side of the wall…it is also a very popular section to walk.
In a brilliant sense of location, a restaurant/bar named Cafe del Mar was built at the most popular location to watch the sunset. It's nearly impossible to find an open table at that time, but you can just walk in and join people standing along the wall which is what we did.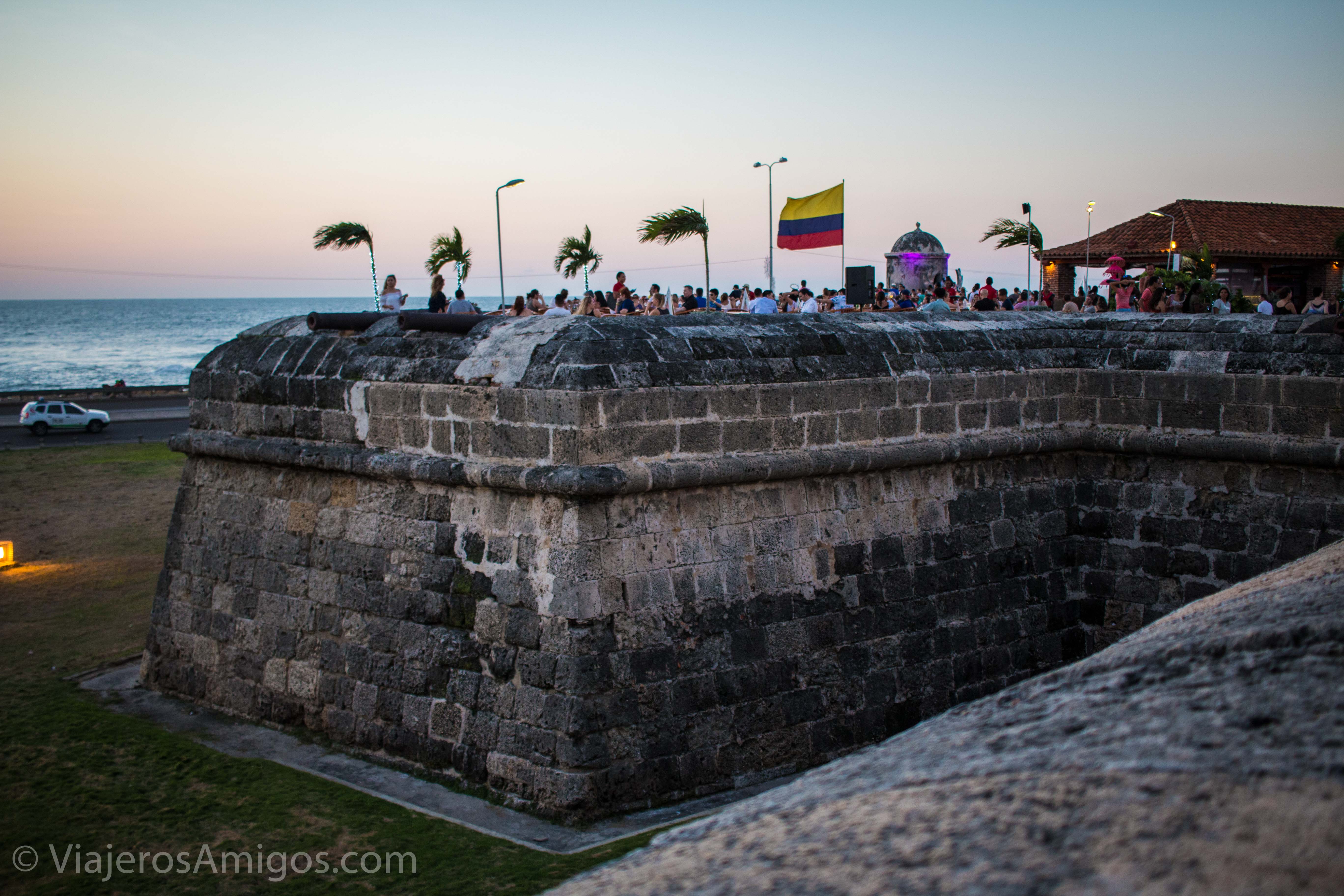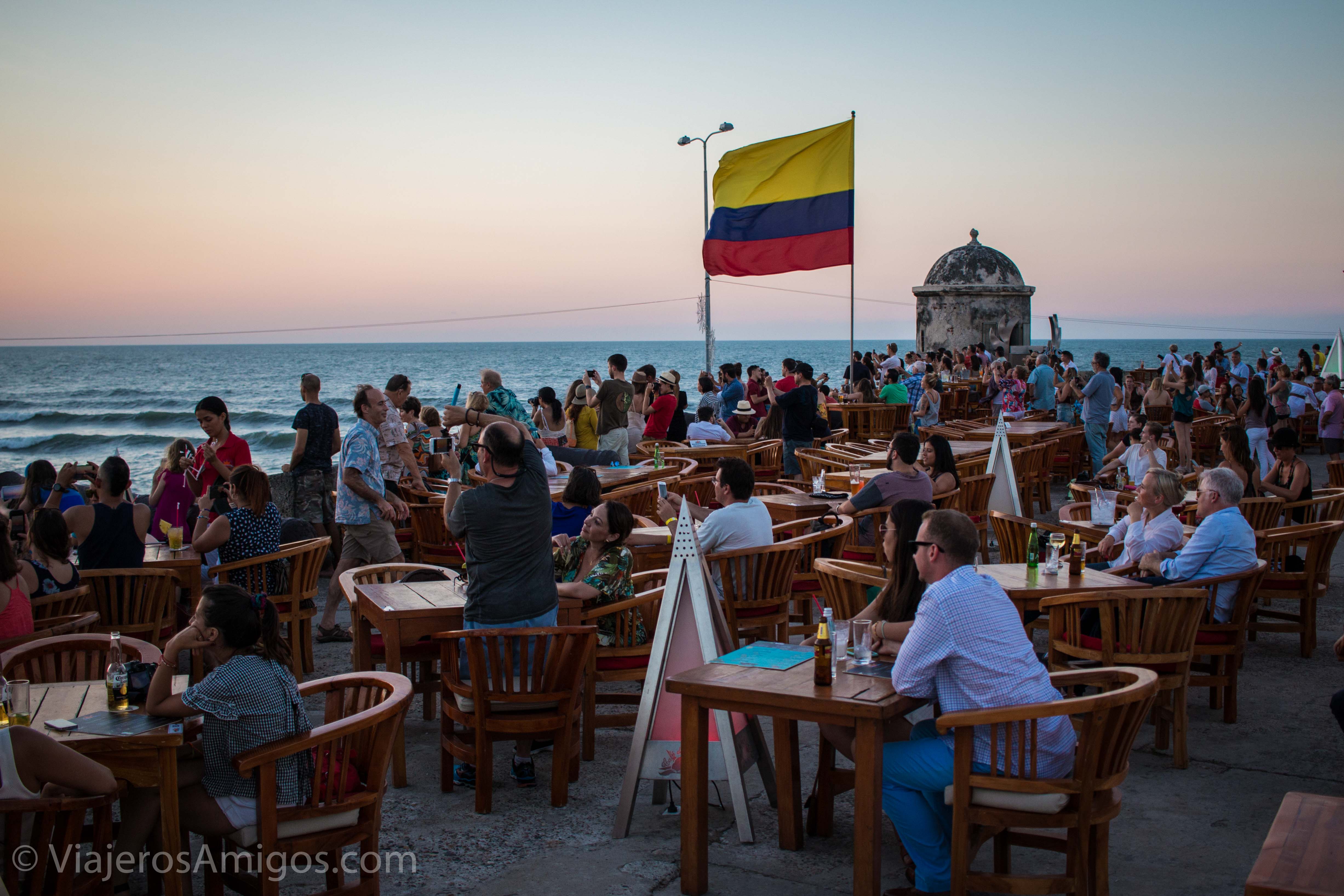 Some More Photos