Just outside of the Southern entrance to Big Bend National Park in Texas lies a town named Terlingua. The town is named after the three languages (Three Tongues) spoken at the time: "Indian," Spanish, and English.
We didn't know much about this town before we booked our stay, but from what we gathered looking at places on Airbnb, it's quite remote. Most of the options for places to stay were adobe homes with solar power and rain aquifers. It was clear that there isn't a lot of infrastructure nor do many people live here.
I started browsing and discovered that Terlingua has a ghost town inside of it. According to Wikipedia, Terlingua was founded in the late 19th century as a cinnabar mining town. Eventually in the early mid-20th century, the demand for cinnabar dwindled, and the town was abandoned. Since then it has slowly re-populated, attracting some eclectic types.
Terlingua has a few restaurants, and a number of outdoor excursion companies. Not much more.
Oh, it also lays claim to the home of the original chili cook-off, which is still an annual event. So if you're really into chili, this is the place to go.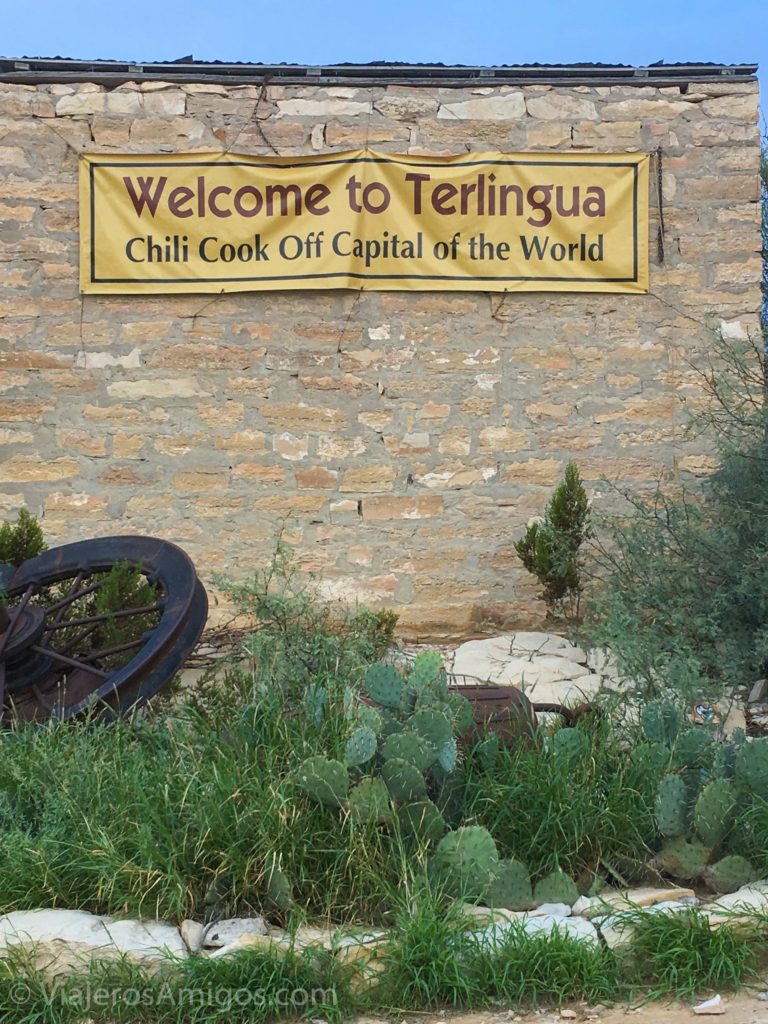 Terlingua Ghost Town
About ten minutes West of the Big Bend entrance lies Terlingua Ghost Town. It's not the classic "main street" setup you think of when you think of Wild West ghost towns. In fact, there are a lot of motel rooms and accommodation spread out, along with eclectic lawn art scattered around.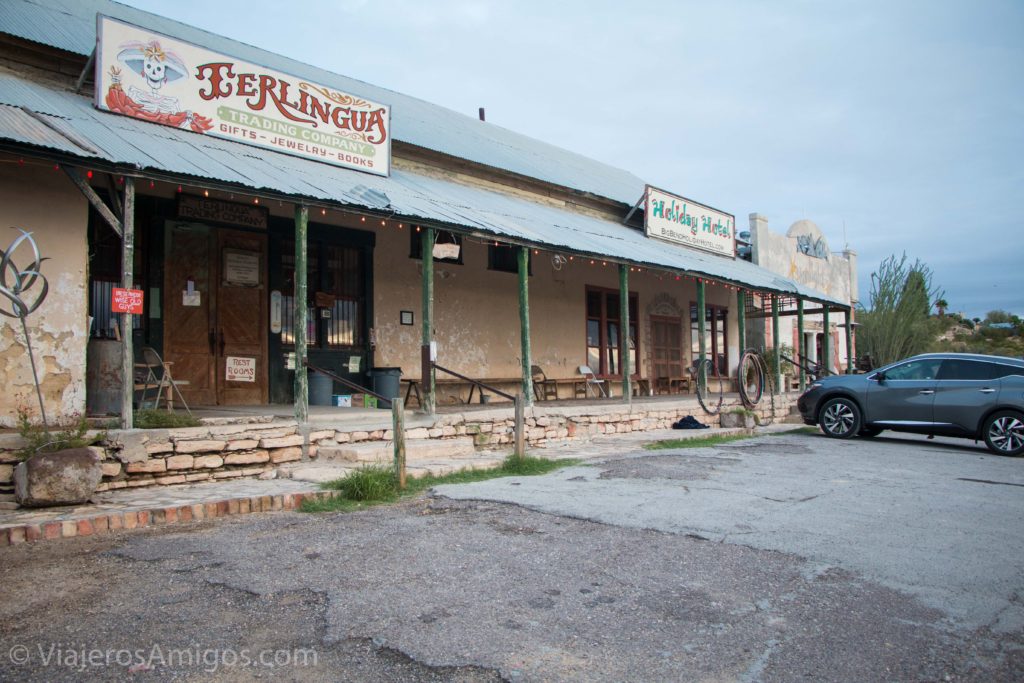 In the center of the ghost town is Terlingua Trading Company (their website feels like time-travel. It has a guest book, visitor counter, and automatic music!) and the Starlight Theater, which seemed to be where the entire town's visitors gathered at night after a day of seeing the national park. We had dinner at the Starlight Theater and the building looked quite historic. They have live music most nights.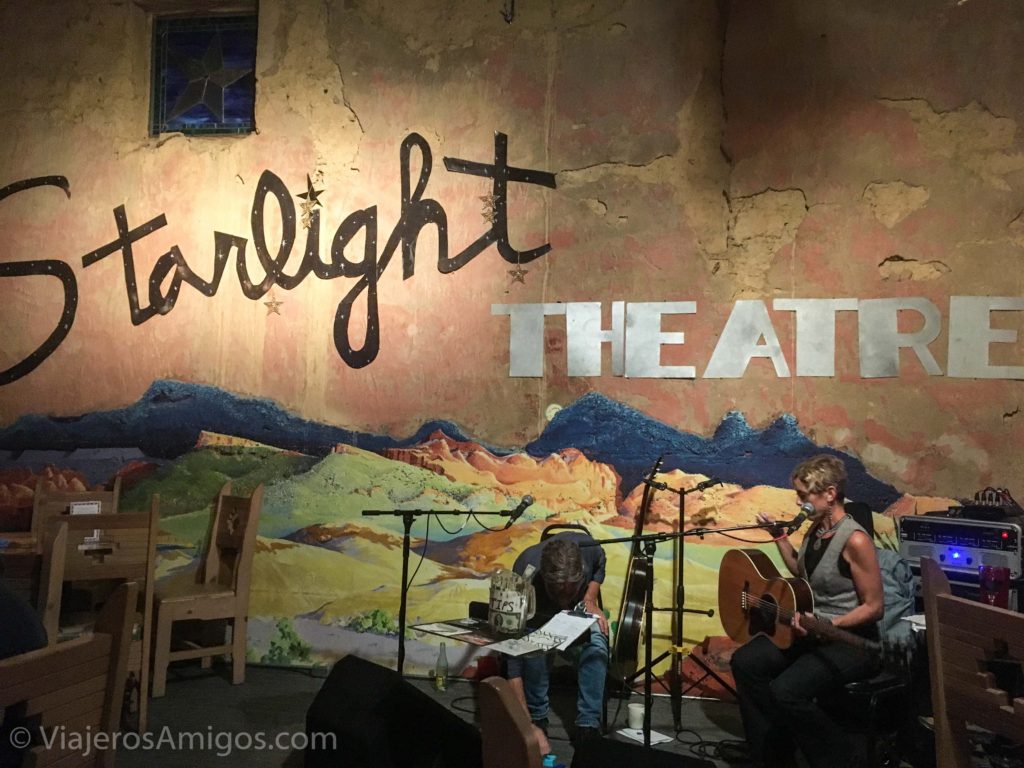 The morning after, we drove over from our motel to see the ghost town in daylight and take some photos. Not everything is clearly marked, and we are sure we missed a good number of the larger buildings, but we did manage to see a lot of abandoned houses scattered in the desert, along with an old cemetery (it is still used by local families so please be respectful if visiting), and the closed off mine shaft.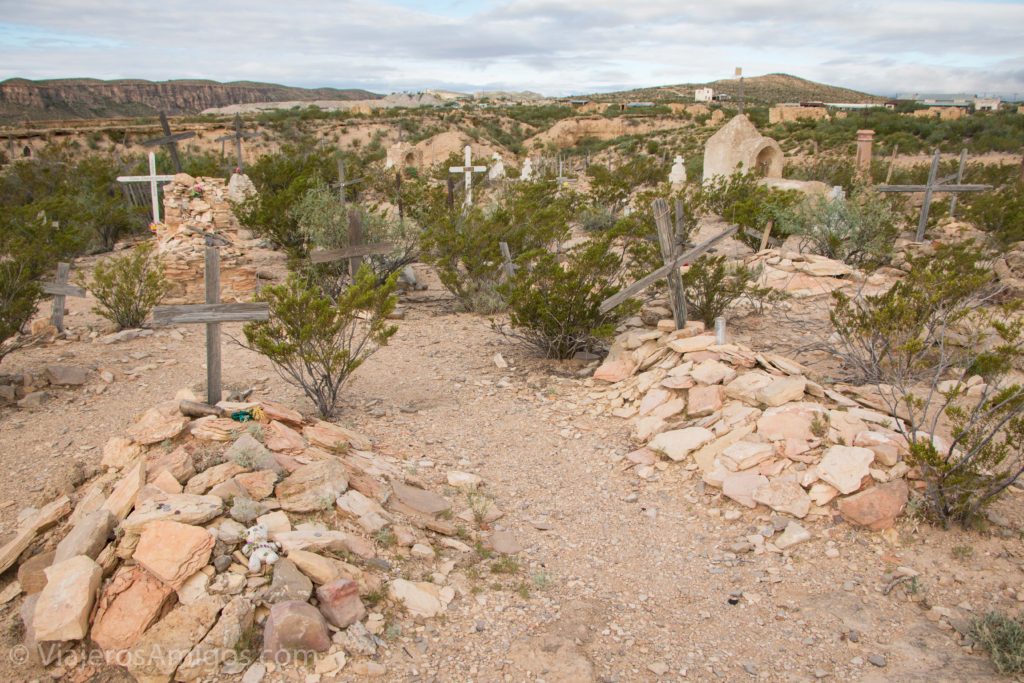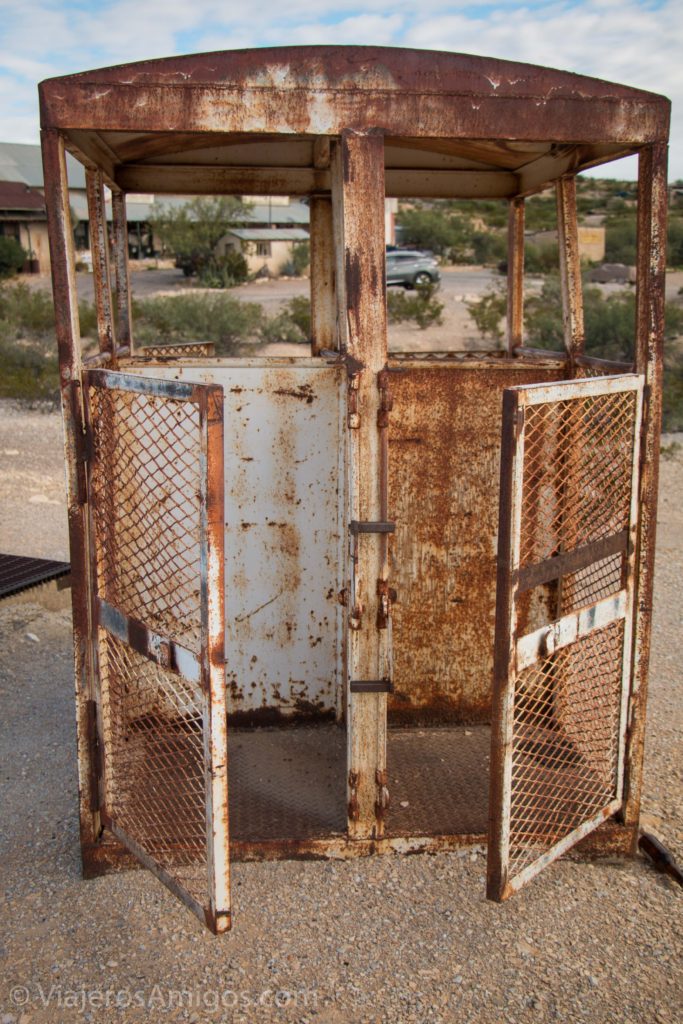 We were a little underwhelmed at first, as, like I said above, we were expecting some sort of wooden main street with an old saloon or jail. Looking back though, this was a pretty cool experience, and we spent a good part of the morning exploring.
On our way out, we had breakfast at a Mexican place named the Chili Pepper Cafe. The food was good, cheap, and had a selection of "Texan" beers. The place definitely felt like Mexico in appearance, or even some South American restaurants we've eaten at, as the decorations and furniture were very unassuming.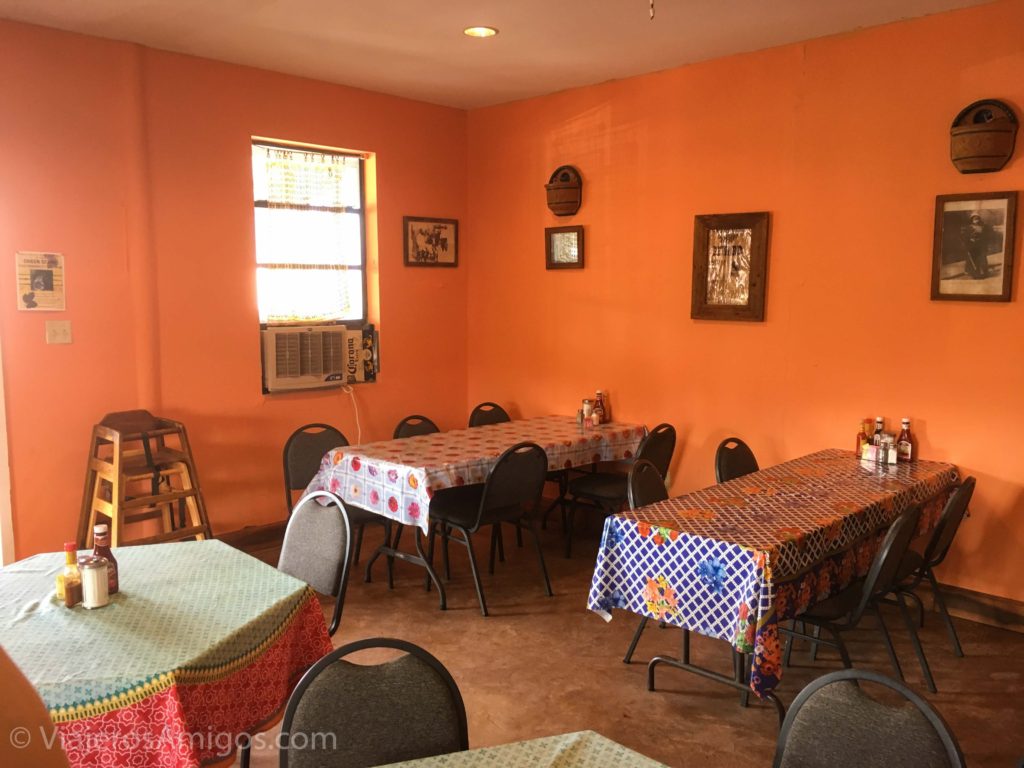 We had our breakfast outside on a screened porch. It was great. Mexico's influence on the area is definitely heavier than other places.
Photos of Terlingua Ghost Town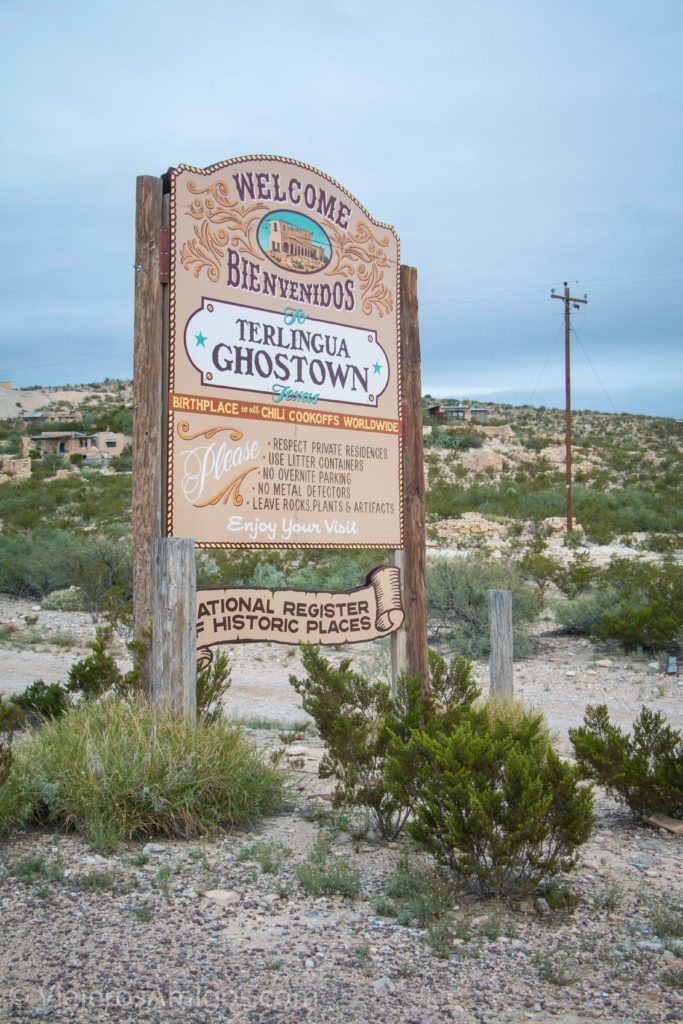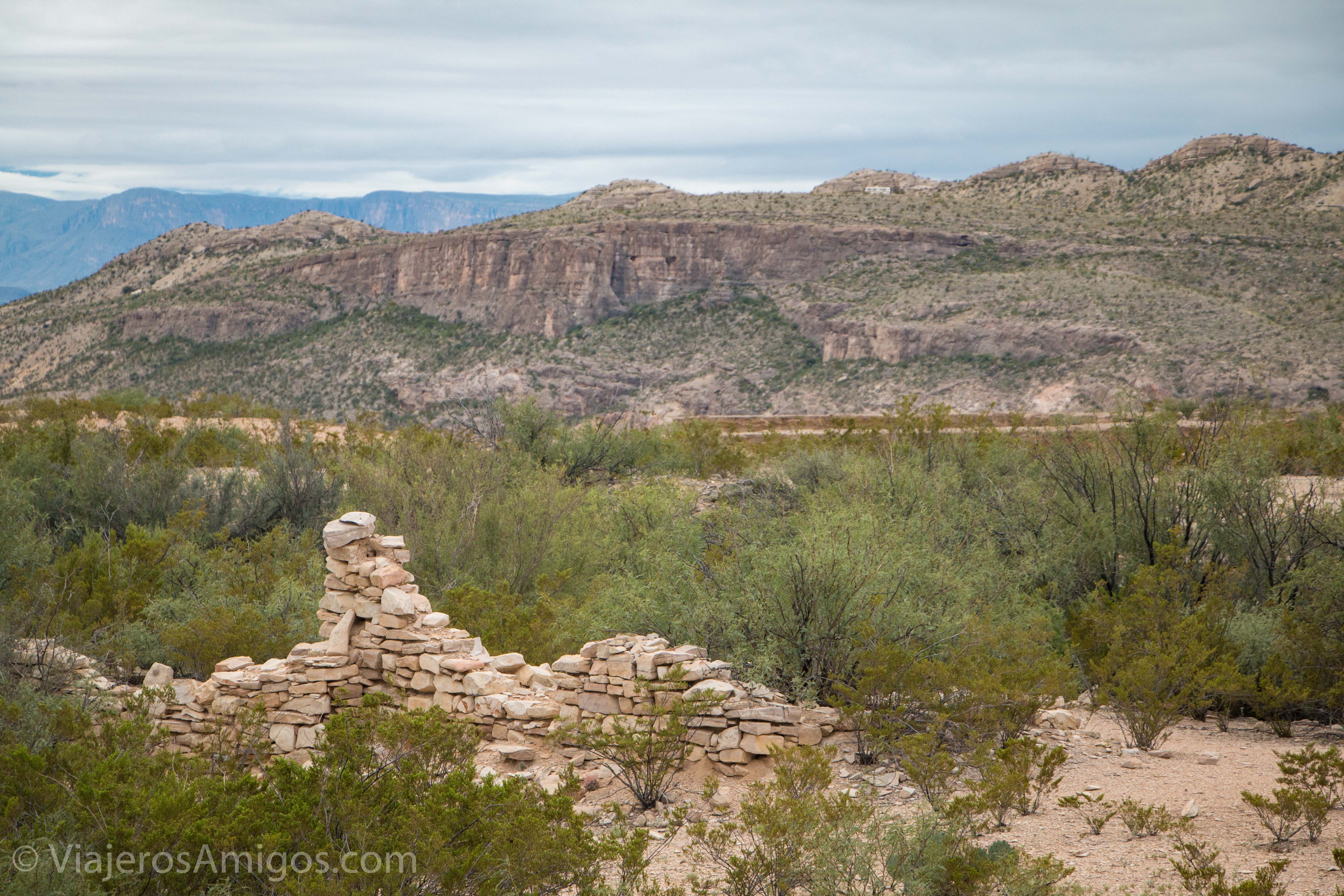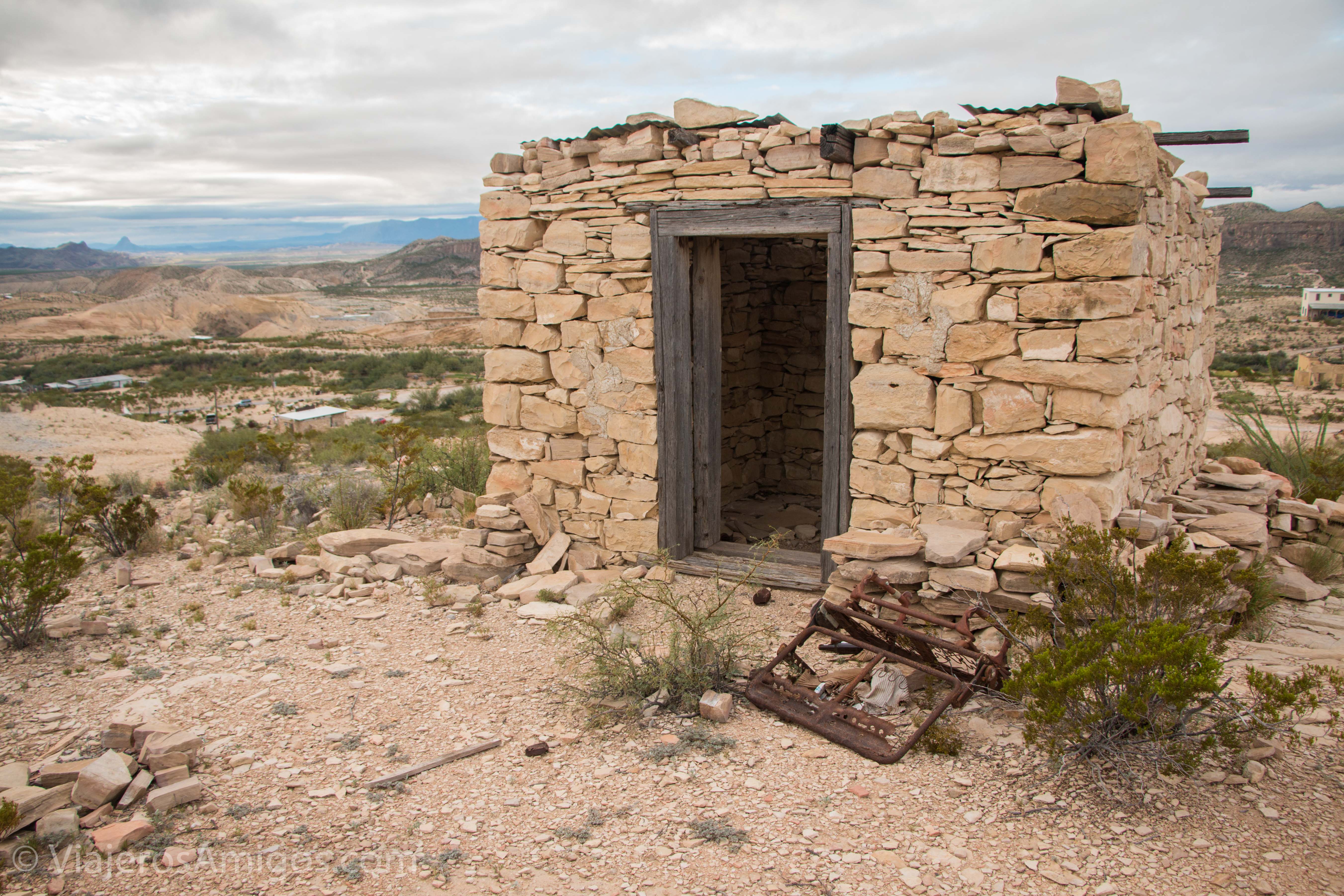 Where We Ate

631 Ivey Road, Terlingua, TX 79852 Tel. 432.371.3400
Sun – Fri: 5:00 pm – 12:00 am | Sat: 5:00 pm – 1:00 am
Their "Feature Presentations" are all around $20, but their smaller dinners such as tacos and burgers go for around $10 or less.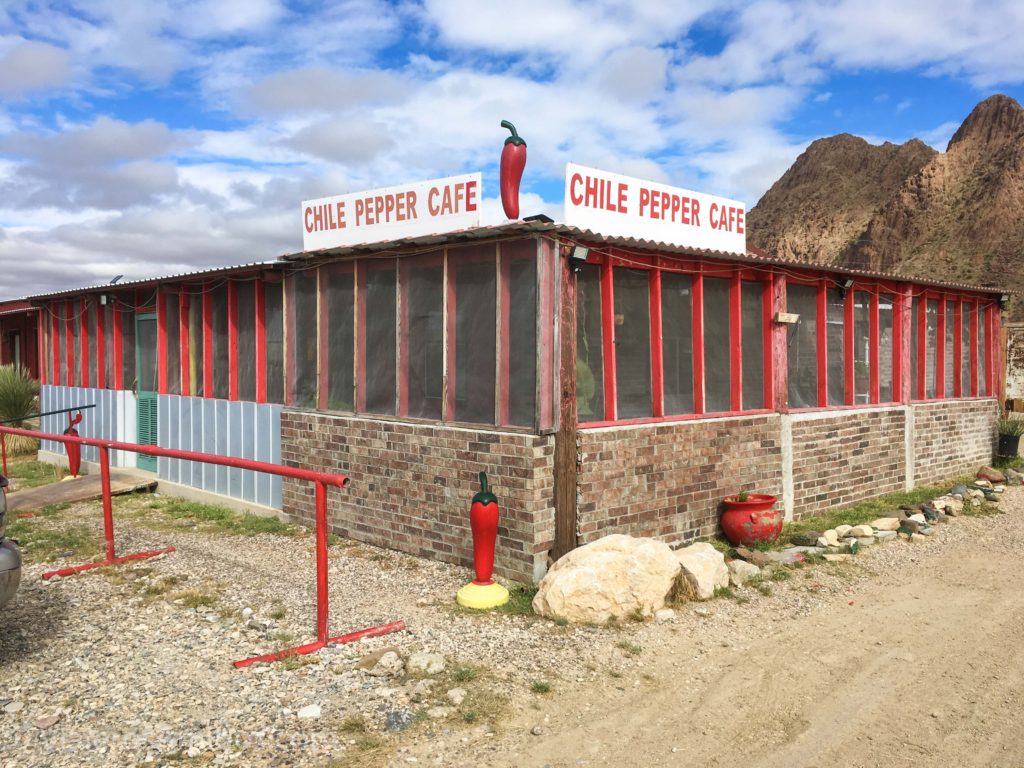 100 South Hwy 118, Terlingua TX 79852
Winter Hours  8:00am – 8:30pm, Summer Hours 11:00am-8:30pm, Closed Wednesdays
Our meal was very cheap and filling. Under $10.
Some More Photos