For the last year or so, I've wanted to go to Texas to see Big Bend National Park. I've heard about how dark the skies are due to its remoteness and liked the idea of visiting a very remote National Park that doesn't get a lot of yearly visitors.
A couple months ago, Katie found a great deal on a flight from Boston's Logan Airport to Houston's Hobby Airport, so we pounced on it and bought the tickets.
Big Bend National Park is about six and a half hours west of San Antonio, which itself is three and a half hours from Houston's Hobby Airport, not counting traffic. We knew we had a ton of driving ahead of us, but our plan seemed pretty solid.
Unfortunately, life likes to throw curve balls. I've been waiting for it to happen since most of our trips have gone very well. It was inevitable with the amount of trips we've taken. Thankfully, we still had a great trip!
What I'd like to do with this post, is outline our plan for the trip, as well as how it actually went.
Day One's Plan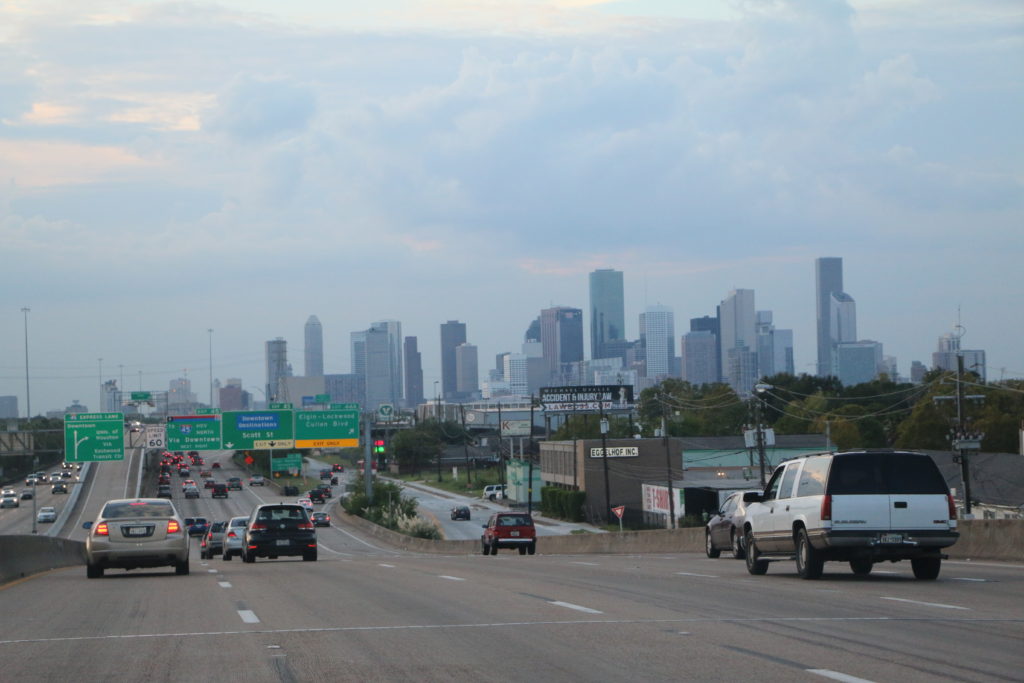 The plan was to leave Katie's house at 5am and head to a park-and-ride in Milton, MA for an 8:49am flight. We had checked google maps and Uber during rush hour a week before to see what kind of traffic to expect. We would arrive in Houston at noon, drive the 3.5 hours to San Antonio, grab lunch, and maybe squeeze in a visit to the Alamo or El Mercado, the Mexican marketplace. From there, we would drive the 3 or so hours to Del Rio and arrive around 10pm for a late dinner and get to bed at an early time for an early morning.
Day One's Reality
Well, traffic was much worse on the long route to Boston than we expected. We ended up getting to the airport ten minutes before the flight was to take off, so we had to catch a flight from Logan to JFK Airport in New York City for a 3-hour layover.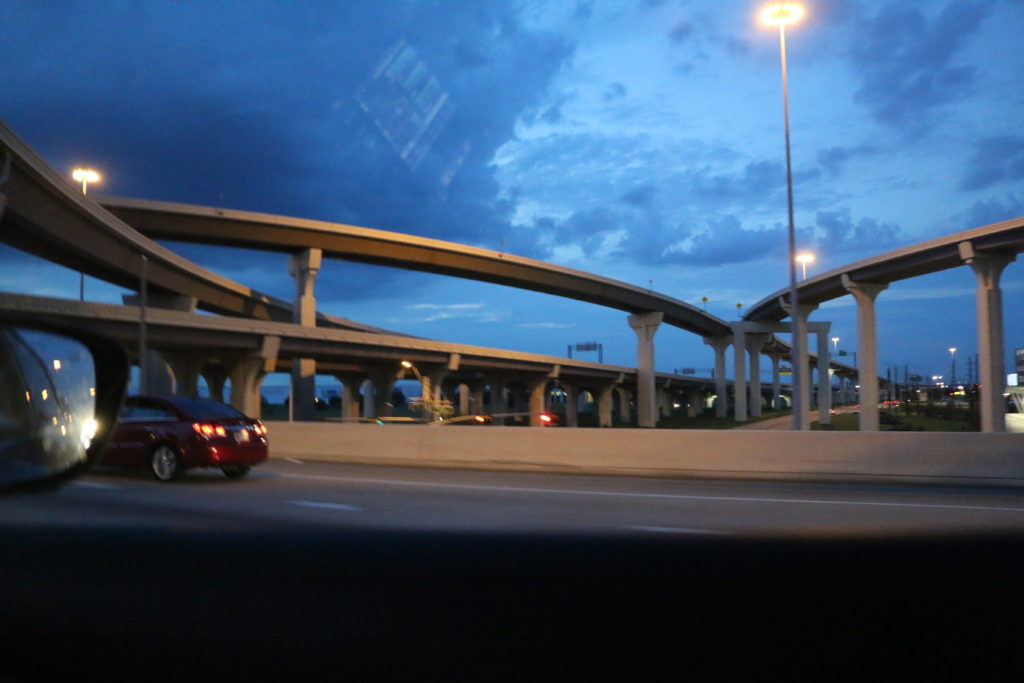 We ended up landing in Houston around 5/530 and spent the next 20 minutes waiting for an unmarked shuttle to the Enterprise lot. Their main buses weren't running that day, and no one was at the desk, so we had to walk back and forth for a while until we finally found a van for Enterprise. It wasn't the best experience, but once we got to Enterprise we were upgraded from an intermediate car to a Nissan Murano with navigation for no additional cost. I'm really glad, because that car was nice and spacious. It had some nice features that I wish my car had.
Once we got the car, we grabbed a quick dinner at Waffle House, and headed out at 6:30pm.
After the 3.5 hours of driving to San Antonio, Katie was ready to switch with me and take over driving because we were going straight from Houston to Del Rio. Unfortunately, right before she was going to switch, the rain really picked up and the roads and highways all filled with puddles that really affected the handling of our rental. Since I've got pretty great eyesight, and we'd need to keep eyes out for puddles in the dark, I opted to drive the entire way. After an endless day of travel, we arrived in Del Rio around 1am. We obviously weren't going to wake up as early the next day as I was hoping.
Day Two's Plan
Our plan was to wake up early and drive four hours to Big Bend National Park, and head straight to Boquillas Border Crossing to spend a couple hours in the small Mexican town of Boquillas del Carmen. If we had enough time, we would hike the 4.8 mile Lost Mine Trail, hike the Window Trail, and hike a little of Santa Elena Canyon. We'd then drive to Terlingua, TX for dinner and check out the Milky Way in the dark skies before sleep.
Day Two's Reality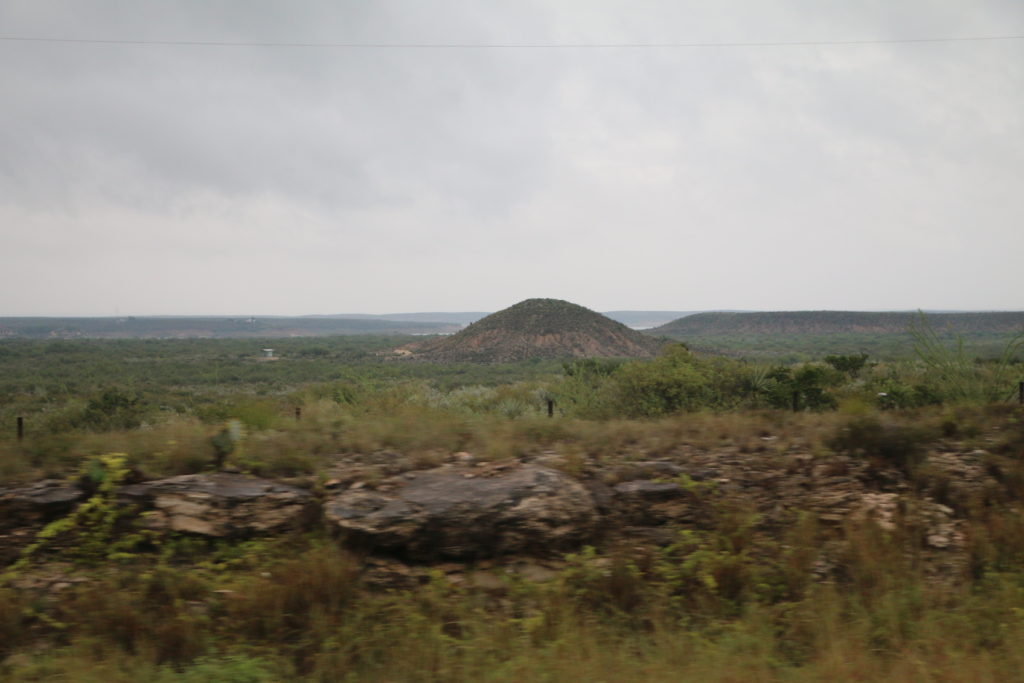 We headed out a little later than we wanted to due to the late night we had getting there. It was raining all morning and the views were gray and we couldn't see too far in the distance but we still enjoyed the drive. The road was loaded with puddles and random, sudden, short downpours that really slowed down our driving. Who would have thought that Texas was so wet?!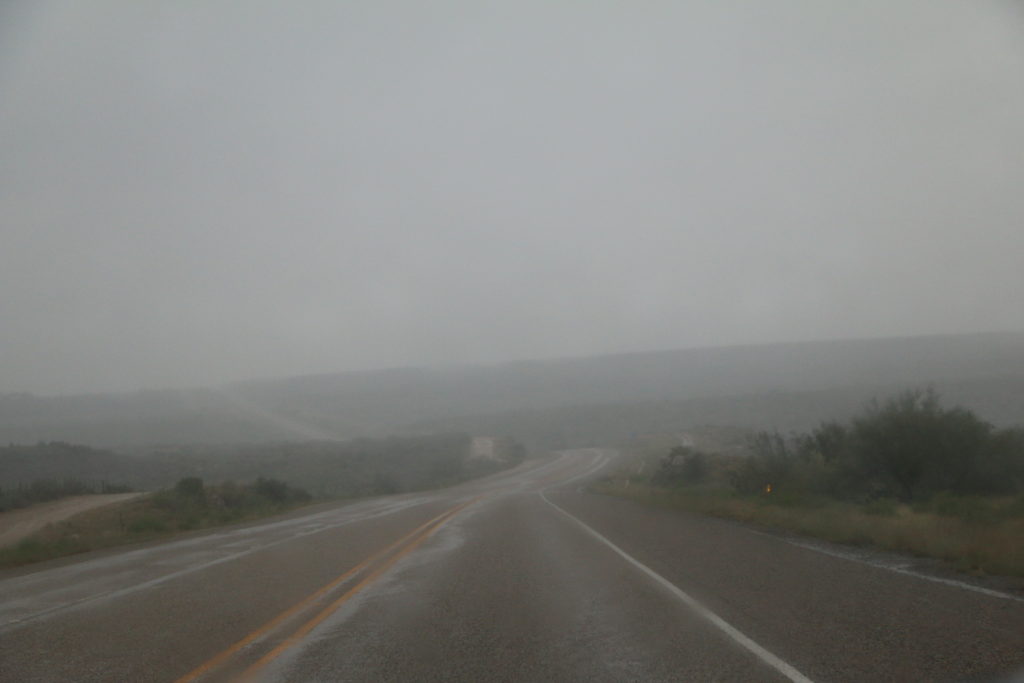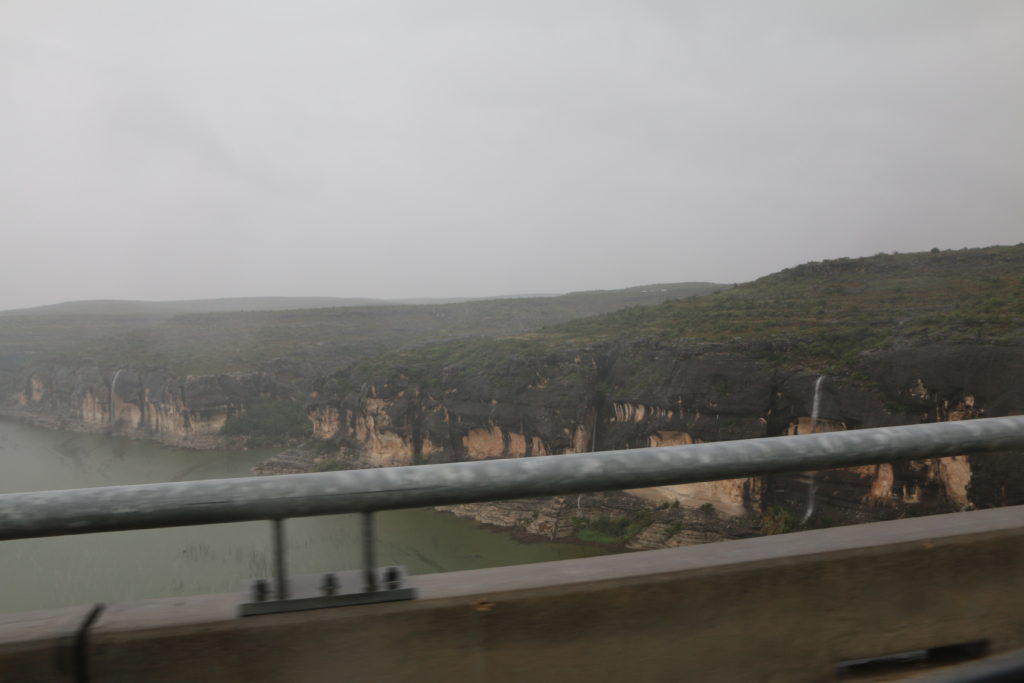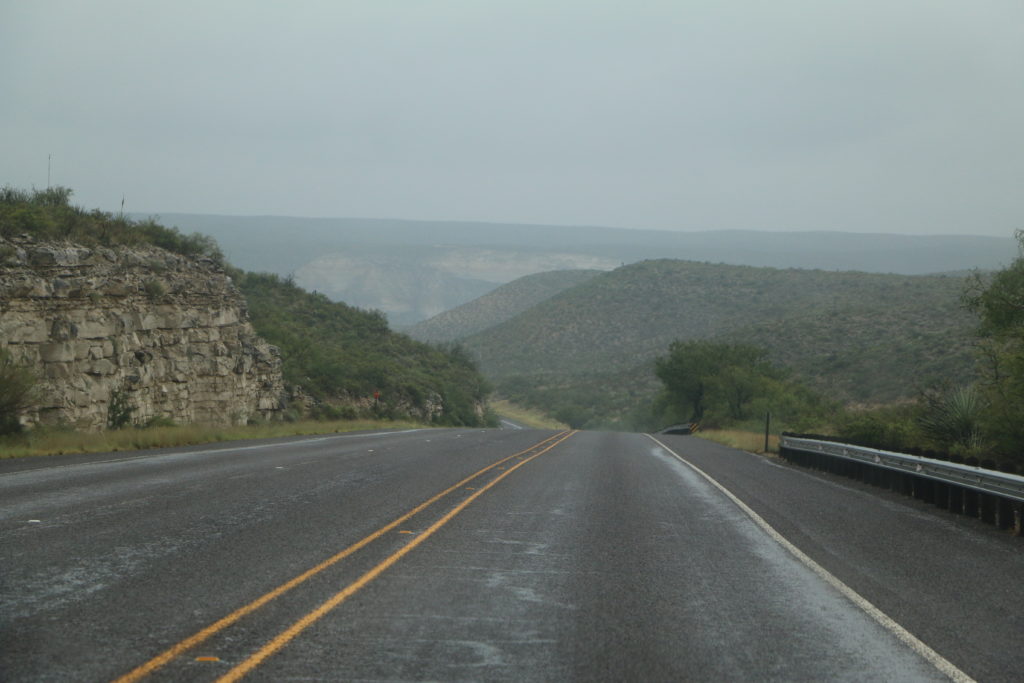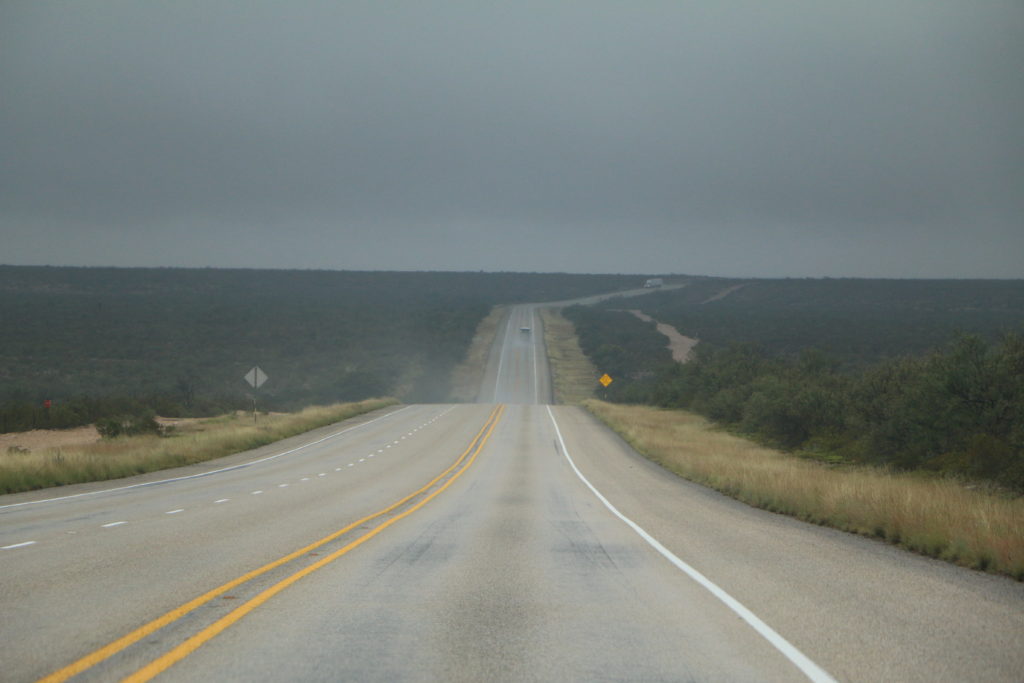 Along the way we saw tons of Border Patrol vehicles parked along the south side of the road looking towards Mexico. We even passed a few checkpoints where they asked us if we were American citizens and where we were going. They only seemed to be looking for people rather than drugs or weapons. I was a little unnerved by how lax it was. Only one of the stops had a dog sniff the outside of the car. It didn't seem to be much security at all.
We still somehow managed to arrive in 4 hours though. In between the park entrance sign and the entrance gate, the sky cleared up to reveal a massive, beautiful blue sky and dry roads. I guess the mountains that encircle Big Bend prevent rain clouds from gathering.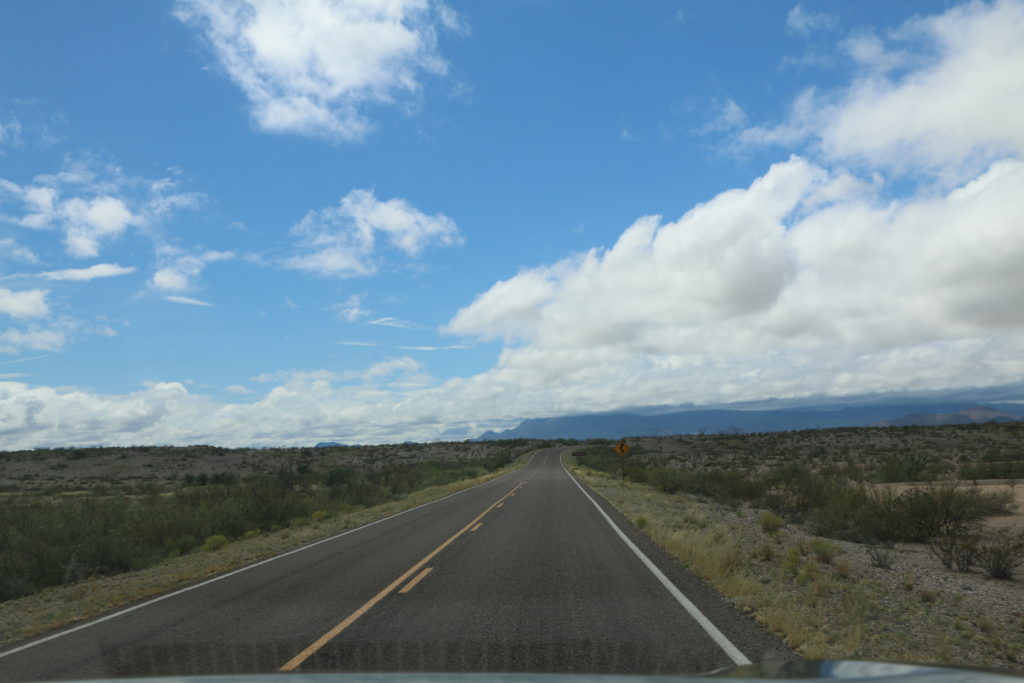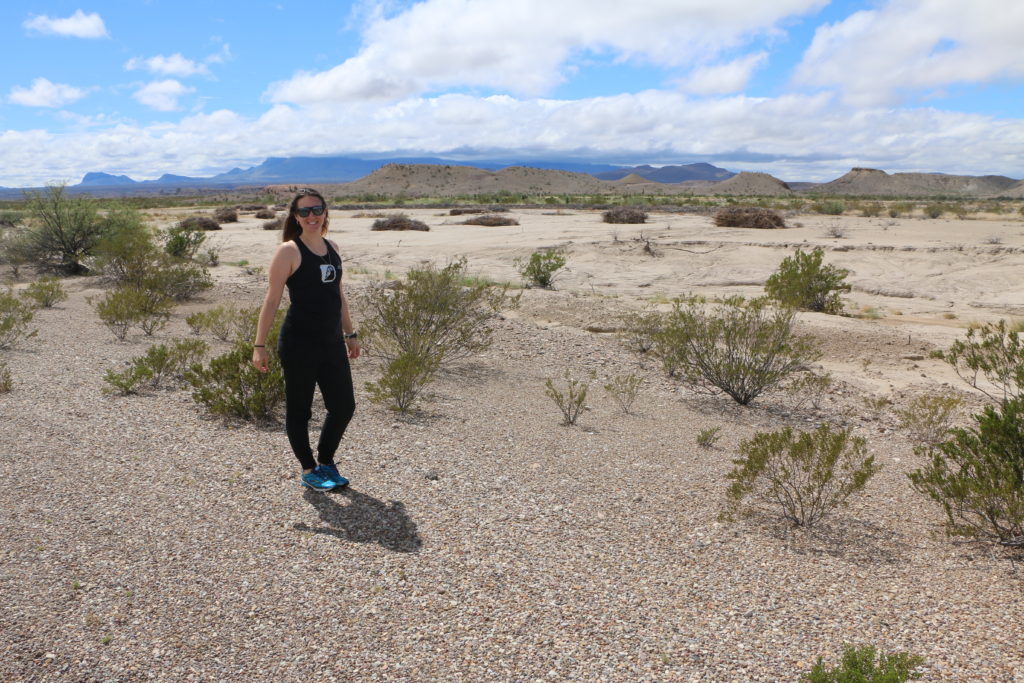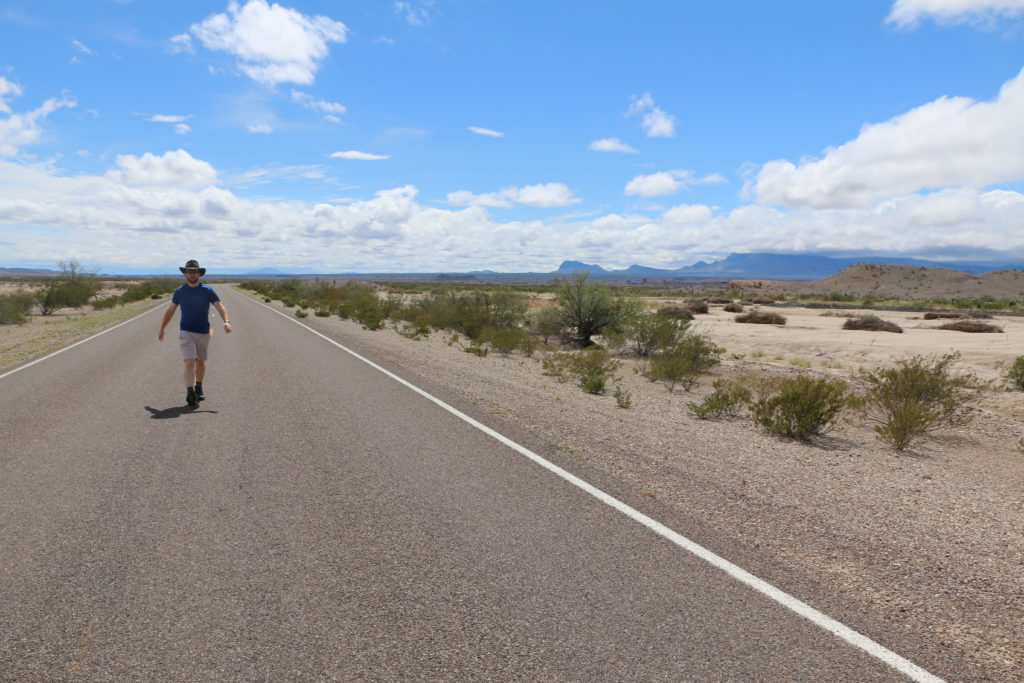 We rushed straight to the border crossing and spent two hours in Mexico for lunch. Afterwards we headed up to the Chisos Mountain Basin where the road was too cloudy/foggy to see more than 15 feet in front of us, and the temperature was in the mid-60s, so we skipped the Lost Mine Trail.
We attempted to hike the Window Trail but didn't have much time, so we headed back out of the park over to Terlingua and got dinner in town before settling in for the night. The skies were overcast in town so we didn't get to see any stars.
Day Three's Plan
Our plan was to get up and see the park for a little bit before driving the 6.5 hours straight to San Antonio. In San Antonio we would see the Alamo, check out the famous Riverwalk, and grab some Mexican food for dinner.
Day Three's Reality
This day actually mostly went according to plan. Instead of spending time in Big Bend, where we were hoping to catch Santa Elena Canyon, we walked around Terlingua Ghost Town and took photos. We grabbed some lunch at a Mexican restaurant and began our long drive. This time Katie traded off with me in Fort Stockton when I started to get tired of driving, and I'm glad she did. I usually prefer to be the one driving, but I have my limits.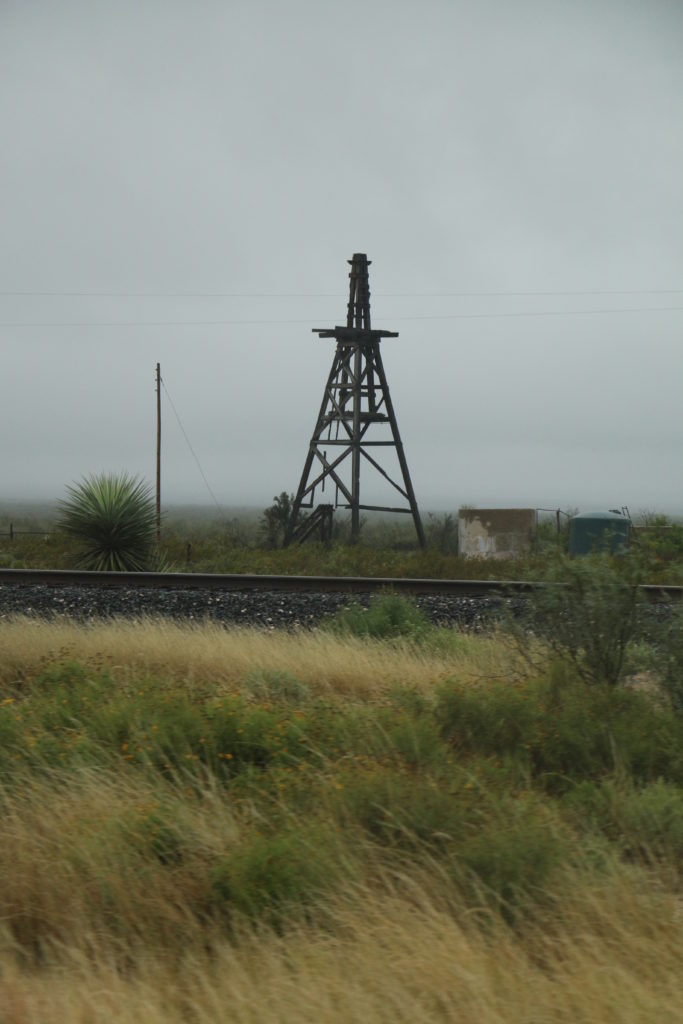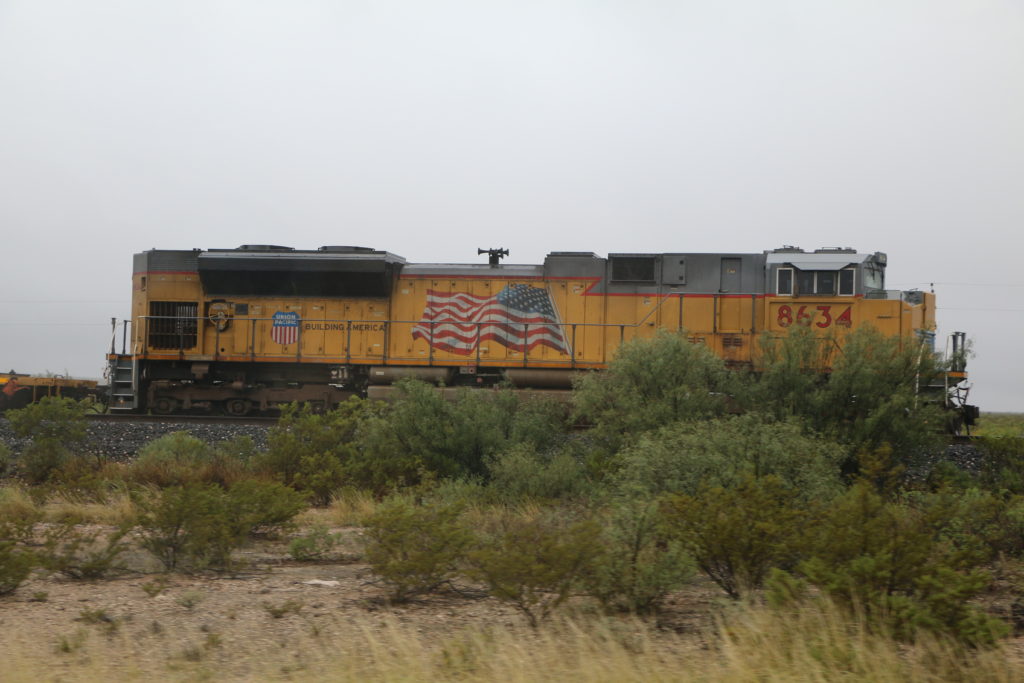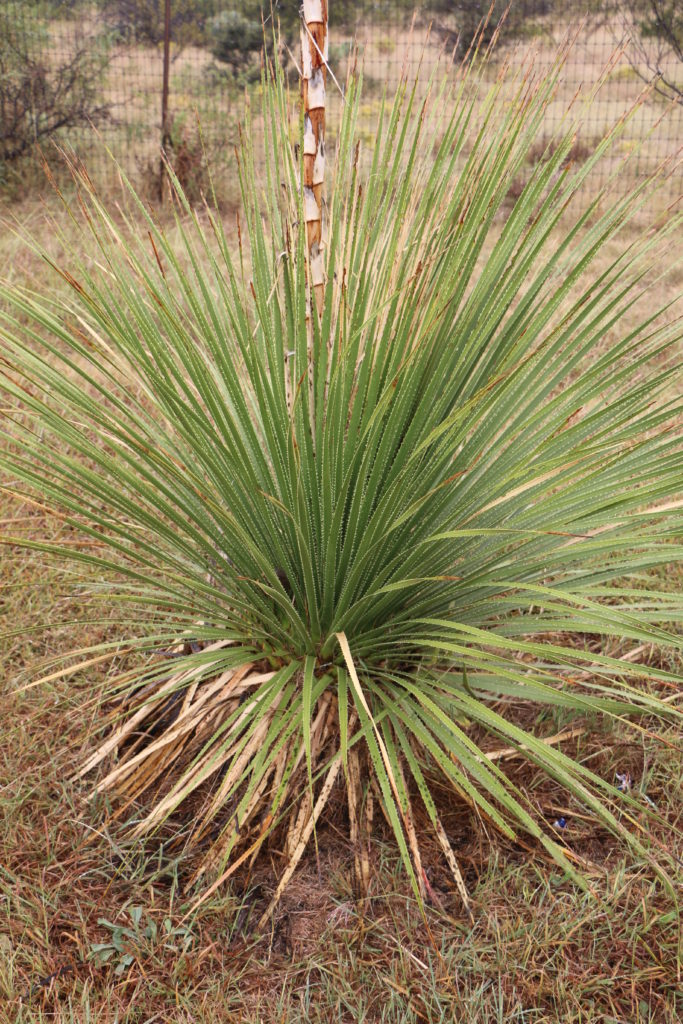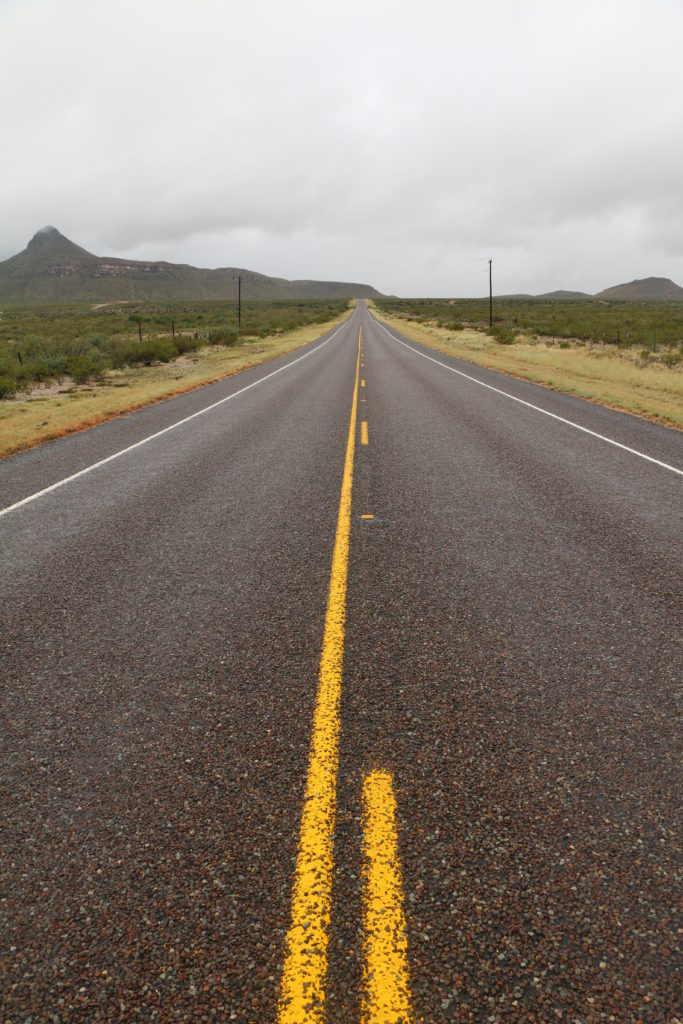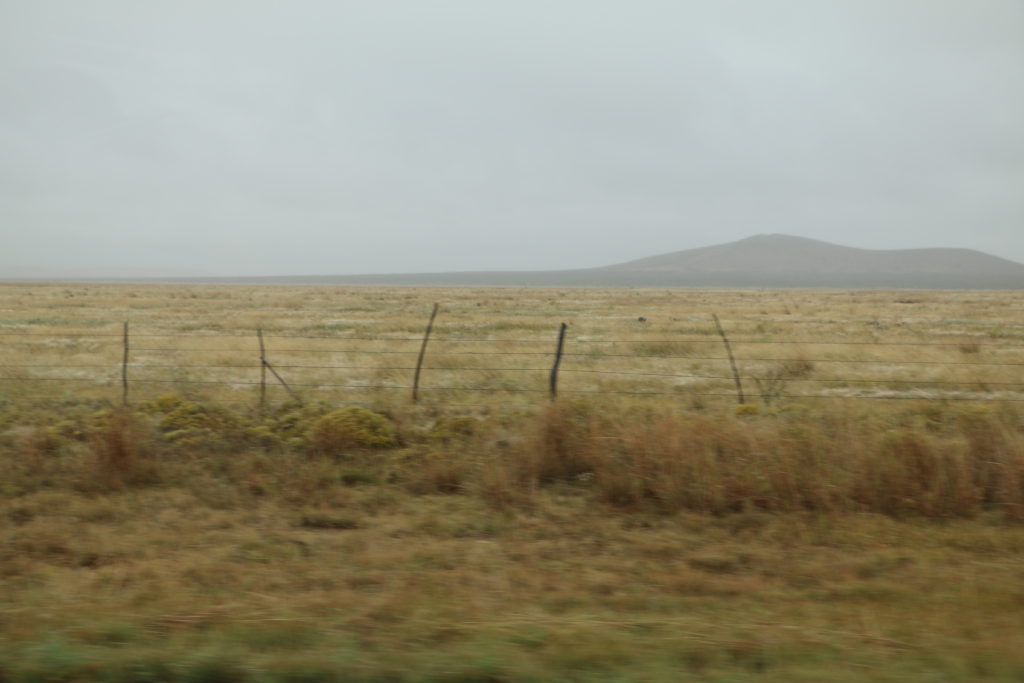 In San Antonio, we checked into our place, walked down to the Riverwalk for dinner, saw the Alamo from the outside at night, and headed back to the motel because we were exhausted.
Day Four's Plan
The plan was to wake up, see the different historical buildings such as San Fernando Cathedral and the Spanish Governor's Mansion, and drive to see the four Spanish Missions that the city is known for. We would then drive to Houston, grab dinner, and head home. We'd land and in Boston at 11pm and be home around 1:00am.
Day Four's Reality
The night before, our Lyft driver mentioned a place called The Pearl to us so we checked that out in the morning. It's a pretty "hip" area that consists of shops, restaurants, and apartments and is situated along a portion of the Riverwalk. Unfortunately we got there before anything was opened so we got breakfast at a New Orleans style restaurant a little North of there.
We finally got around to seeing El Mercado, drove by the San Fernando Cathedral where Katie got out to take a couple photos while I sat in the car, and drove down to see the missions.
There was limited time so we drove down to check out Mission Concepcion, Mission San Jose, and Mission San Francisco de la Espada (all the signs said Mission Espada). We decided to skip Mission San Juan Capistrano, and headed to the airport. We grabbed our lunch at Buc-ee's rest stop. This is a place worth visiting for sure. It is MASSIVE!
We arrived at the airport gate with 15 minutes to spare. What a rush!
Overall, this was a pretty great, but rushed trip. Big Bend is really tough to imagine the scale and how long it takes to drive from one location to another. We spent most of the trip driving, but the views were ever-changing, so it was a lot to take in. Southwest Texas is a beautiful place and worth the journey.
Our Accomodations
3616 Veterans Blvd, Del Rio, TX 78840
Pretty nice for a motel. There was a living room in addition to the bedroom. Breakfast obviously say out for too long.
23280 FM 170, Terlingua, Texas
GPS coordinates: 29°19'30.03″N, 103°32'50.81″W
The place looks like it hasn't been remodeled since the 70s. Our door didn't have a full seal (we could see our car's lights through the bottom of the door), and the owner had just finished warning us about how rattlesnakes live in the area. The room had a damp feeling, especially for a dry climate. At the price we paid, we didn't expect much, so it was fine. The location was really great. Only 5 minutes from the West entrance to Big Bend! The owner lives on the property and was a very nice woman to talk to. She told us about her experiences living in this part of Texas for decades and of all the wildlife she encountered.
1614 North Saint Mary's Street, San Antonio, 78215
The area didn't look especially safe. When we checked into our room, the door didn't fully close. It looked as if someone had tried kicking the door open at one point, and there was a red stain by the doorway, which had us wondering if that person had succeeded in busting in. The room stank and just skeeved us out. When we went to request a different room, the staff member said they had just stayed in that room the night before and seemed skeptical about our claim, but they let us switch rooms. The difference was night and day! We felt much safer in the second room than if we had stayed in the original room they placed us in.
Where We Ate
Waffle House
1720 College Ave, Houston, TX
It's a Waffle House! What more is there to say? Everyone is so excited to say hello when you walk in.
$
Jose Falcon's
Boquillas del Carmen, Coahila, Mexico
Everything here is really good, and really cheap. The owner doesn't know too much English, so there was a slight mixup with my order, but it was resolved. The quesadillas and small burritos I ordered were amazing. I wish I could have stayed there and eaten all day.
$
631 Ivey Rd, Terlingua, TX
This restaurant is inside of a small, old building inside Terlingua Ghost Town. It seems to be the main locale for visitors and locals to eat and enjoy live music. I had fish tacos and Katie had a small cup of chili. Neither of us was that impressed after the amazing food we had for lunch in Mexico.
$$
100 TX-118, Terlingua, TX
Terlingua is a small town, so there aren't many restaurants to begin with. We wanted Mexican/Tex-Mex food and a place that would be open early enough for us. The décor reminded me of many South American places I've been to. The decorations were cheap. We sat in an outdoor section in a screened porch where we could feel the nice breeze. I enjoyed my visit and would recommend this place. It overlooked a dramatic rocky mountain.
$
430 E Commerce St, San Antonio, TX
It's the oldest restaurant on the waterfront. There was a wait for the outdoor seats as they were right on the water. When we put our names in there was a small mariachi band playing for customers but they had stopped by the time we were seated. We both had vegetarian enchiladas, but Katie got hers with some extra hot sauce. I had some amazing horchata (a cinnamon, milk, and rice drink).
$$
111 Kings Ct, San Antonio, TX
We were recommended this place by someone in San Antonio. I was expecting more of a bunch deal (ala NYC) where you order a special brunch menu. There seemed to be only one menu, and the coffee was pretty pricey. I ordered some banana, caramel pancakes which were fantastic.
$$
27700 Interstate 10 Frontage Rd, Katy, TX
This place deserves its own post. It's just everything I imagined Texas to be.
$
Who We Flew With
My favorite airline. Their headrests aren't the best for long flights, but the amount of foot room, and as a result, arm room, goes unmatched. Their in-flight WIFI has improved considerably from when I tried it two years ago and couldn't get it to work on any apps, only the browser. I always recommend people fly with JetBlue, because unlike most airlines, they don't make you wish you were never born.
Stay tuned next week for Katie's post about our flight experience!