Being over an active fault line, Japan has more geothermal hot springs over such a small space than anywhere else in the world. These hot springs are called Onsen and there is an entire culture around these. Do yourself a favor and read up on onsen and consider visiting one. Many ryokan have their own onsen…some more expensive places come with a private onsen in the room, but that's a different experience from the more public ones.
Staying Warm in a Japanese Onsen
While doing research on Japan, I came across an activity that I definitely wanted to do. I often get achy muscles, from a combination of poor posture and not stretching correctly after a workout, so this activity stuck out to me. The activity, of course, was visiting an onsen.
To put it in the simplest terms, an onsen is a geothermally-fed hot spring. Japan is a country that lies over an active fault line, resulting in it having more geothermal hot springs over such a small area than anywhere else in the world. An entire culture and industry has grown up around these onsen.
There are many types of onsen. Some are just like a private bath found in your room at a ryokan (traditional Japanese resort/inn). Others are almost like a large public pool encased in concrete and can be indoors or outdoors or both. Others have a more natural look, surrounded by stones, sometimes abutting a river. Some are small little places in rural towns, while others may be large resorts, closer to what we would think of in the United States as a spa.
Each onsen may be known to have different water qualities, and therefore, different health benefits.
Onsen Etiquette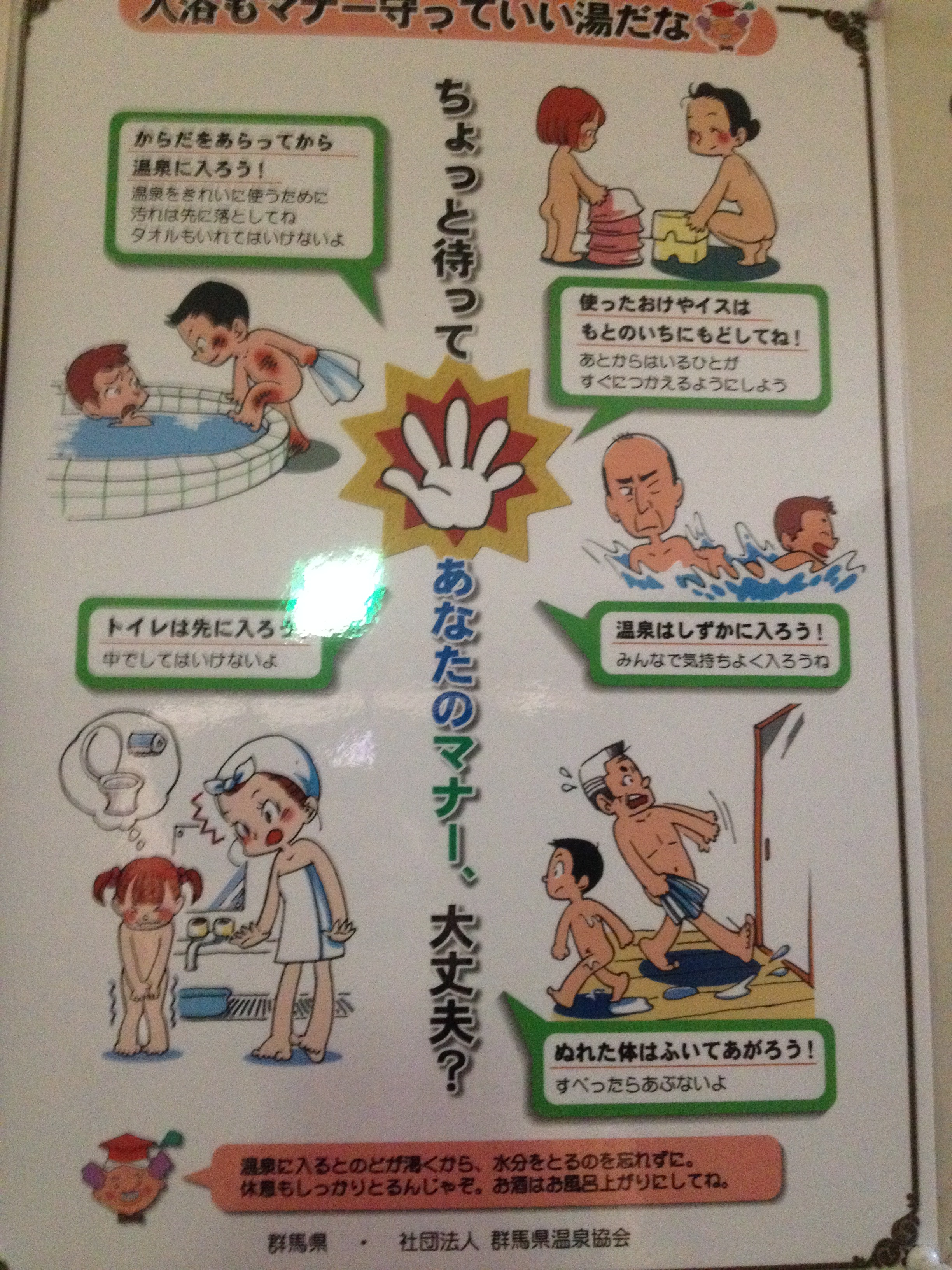 There is a certain amount of etiquette expected of onsen. Traditionally, onsen are to be enjoyed nude. From what I've read, that is becoming less common with the younger generation and in the big cities like Tokyo, but it's still very much common.
Most onsen separate the sexes, though traditionally the men and women would enjoy the onsen together. Co-ed onsen still exist in some small, rural towns, but it's very uncommon. There are also onsen that entire families will use, private from other people.
Before getting in, you must shower/bathe entirely. When you walk into the locker room and disrobe, you'll go on to see some faucets and stools to sit on if needed and you are expected to completely clean yourself before going anywhere near the springs.
Besides cultural reasons for bathing first, there is also the matter of bringing in your bacteria into the waters that have special minerals in them. Apparently it can cause all sorts of bad things to happen in the water.
Finally, you're onto the water. Don't worry, you don't have to be completely nude! From what I've read, women often cover up, and even wear the towel into the water. As for males, you get a very tiny towel you can hold to cover up, but remove as you get into the water. It's common to fold up the towel and let it sit on your head when not in use.
Oh, one last thing. If you have tattoos, you will almost definitely be turned away. In Japan, tattoos have a cultural association with organized crime (Yakuza), so they don't allow people with tattoos into onsen. Some may allow you to cover it up somehow, but it's unlikely. Sorry.
My Experiences
Gyokuzōin
I managed to visit two onsen while in Japan, and they were both different experiences.
The first one was at a ryokan on Mt. Shigi named Gyokuzōin. When Katie and I checked in for the night, the host gave us a small tour of the building and brought us to the door of the onsen/hot bath and informed us that the first hour was for women and the second hour was for men.
He made a point to say that men are not allowed in there when the women sign was up or he would call the police. I am not sure if it was a lost in translation sort of thing, but it seemed a little extreme for just telling me that there were different hours.
When it was the men's hour, I went in and noticed I was the only one in there. "Okay," I thought, "this won't be so bad being nude then."
The place was pretty simple: a series of open showers with stools for sitting on if needed, and on the other side of the room, some hot water with two steps down to submerge yourself at different levels.
While I was in there for a little bit, an older man came in and spent an eternity washing down. Maybe it just felt that way because it was awkward being in an otherwise silent room with a naked stranger. Either way, I didn't rush out, but when I did finally leave, the man was still cleaning himself off. I guess even though it is a hotel, locals still stop in there for the onsen.
Megumi Hot Spring
The next place I went to was with my friend Ray, who was living in Japan for a year, teaching English as a second language. He was the whole reason Katie and I chose to go to Japan to begin with.
Ray lived in Takasaki, Gunma Prefecture, so he suggested an onsen he liked that was only a short train ride from town. Katie sat out this one and went shopping at the massive Takasaki train station while we were gone.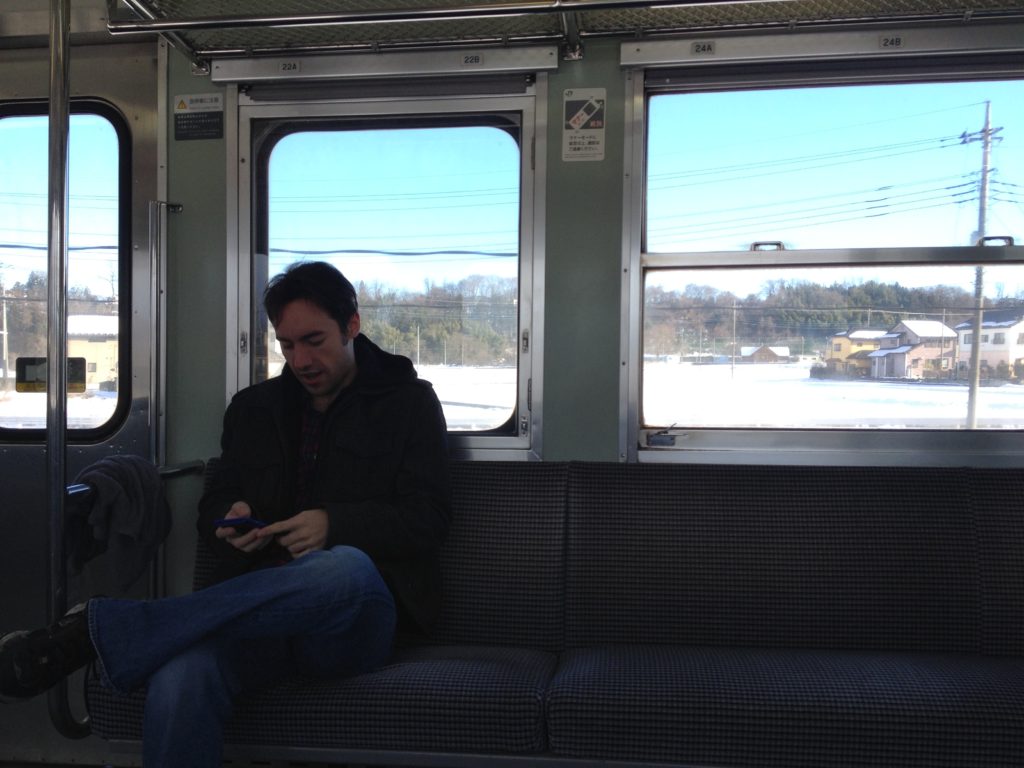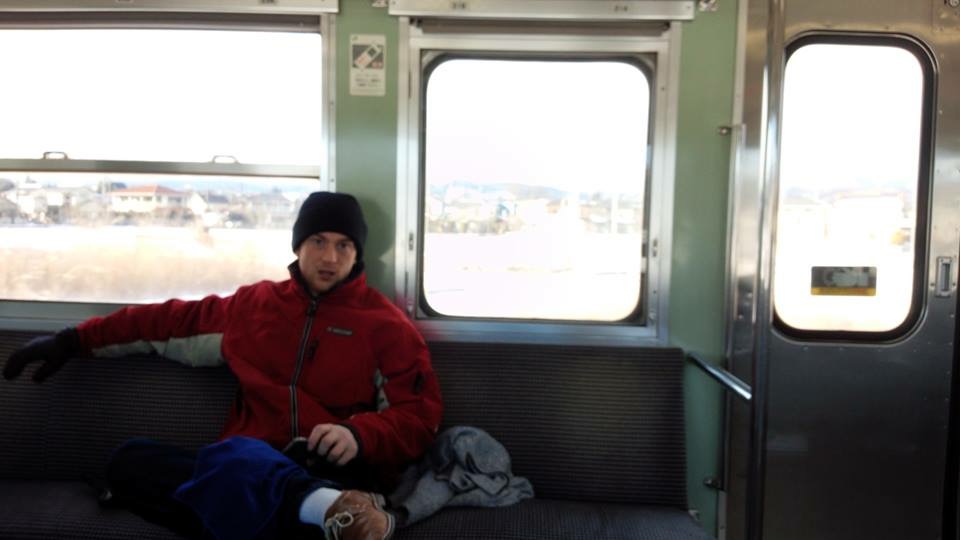 We headed over to Megumi Hot Spring in a town in Gunma Prefecture named Isobe. The town seemed pretty run down, and there were taxis waiting at the station to take people to one of the two onsen resorts in the town. It must be the town's main source of revenue.
Ray and I decided it was close enough to walk and follow the signs for the onsen. The symbol for onsen is a circle with lines of steam arising from it. Since I didn't grow up in Japan, I actually associate that with the symbol for Java that I have seen on computers my entire life.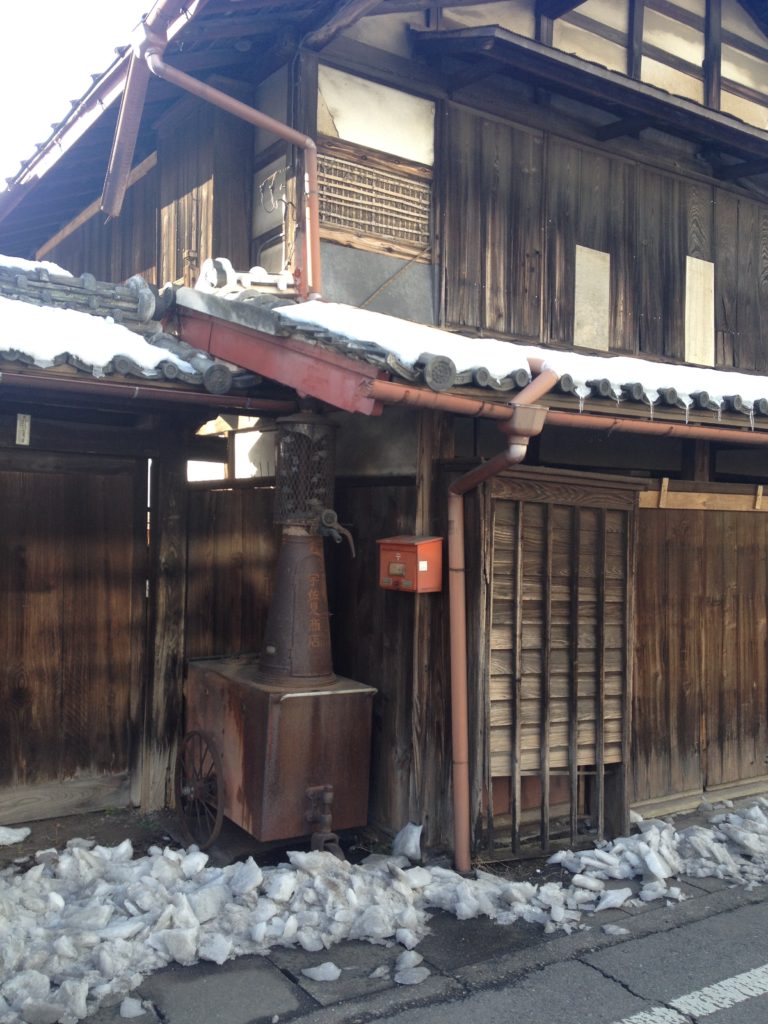 When we got there, we paid for admission, went into the locker rooms and threw everything in the lockers. This experience was already different (besides the obvious that I was with a friend) because it was loaded with Japanese men; not just a couple…it felt like a hundred.
The next room with the showers also had a couple hot springs in them. Ray didn't travel all that way and walk in the frigid January winds to sit indoors though. He made me go sit in the outside bath, which thankfully had a wall to cut down on some of the winds.
While walking on the freezing cold sidewalk outside was an experience out of hell, sitting in the super hot waters with the cold winds blowing on my head felt amazing. I have to give Ray credit where credit is due and acknowledge it was a good call to go to the outside one.
There were people of all ages at the onsen, and a couple of them chatted with us with whatever English they had. They were all very friendly.
After we had enough, we got out of the water, got dressed, and hung out for a little bit in the cafeteria to drink a few cups of water. Sitting in a hot spring sure makes a guy thirsty!
I have to say, I was really relaxed after that, and I wish that we had those everywhere in America. It was a fun experience after getting past the initial awkwardness and I'm glad I went. It's too bad we had to end the day by heading back into the icy temperatures for a 15-minute walk back to the train. Oh well…at least the view of the mountains from the train station was pretty great!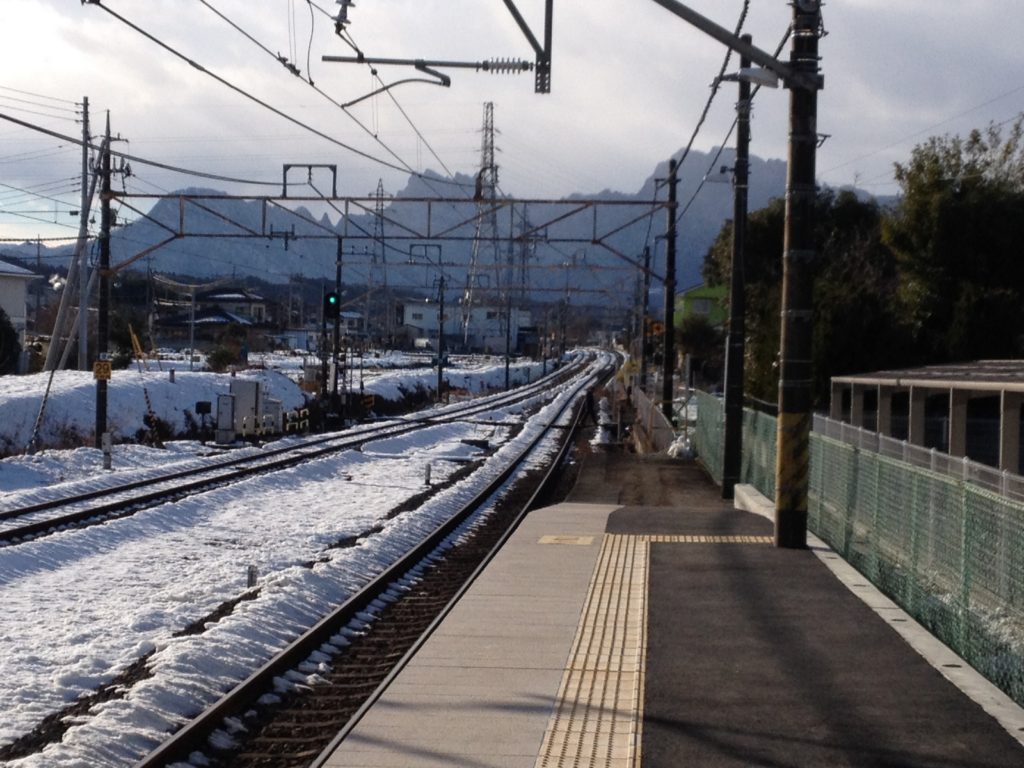 For a related post about onsen, check it out here.