About an hour's train ride from Osaka (followed by a 15-30 minute bus ride from Oji Station), is a small complex on the top of Mount Shigi (Shigi-san). Katie and I headed there after leaving Osaka because I had wanted to stay in a Japanese Ryokan. From the Wikipedia page about Ryokan:
"Guest rooms are constructed using traditional Japanese methods: flooring is tatami, and doors are sliding doors. Even if the inn uses hinged doors for security, it usually opens into a small entranceway where guests can take off their shoes before stepping onto the tatami floor, which would be separated by a sliding door…Typically ryokan provide guests with a yukata to wear…Bedding is a futon spread out on the tatami floor. When guests first enter their room, they usually find a table and some supplies for making tea."
Our stay would be at a place named Gyokuzōin. Gyokuzōin is a ryokan, adjacent to a Buddhist temple, on a mountain full of Buddhist temples and shrines.
I was a little nervous about time when we were heading over there because I had received an email about strict arrival times, and my navigation apps were telling me we'd have to catch a bus there. While using trains is easy for foreigners, the bus system isn't as accommodating to those who don't speak or read Japanese.
Getting There
We rode the train out of Osaka and got off at Oji Station, where we scratched our heads for a while trying to make sense of the train schedule. Thankfully, someone who spoke English overheard our conversation and explained the time table to us and which bus we needed. We thanked her and got on the bus 15 minutes later when it arrived.
Getting on the bus, we pointed to the Japanese address that we needed to reach, and the bus driver signaled to us that he would let us know when we were at the correct stop. So we rode the bus for what felt like an eternity until we were the two remaining passengers.
The bus arrived at our stop and the driver let us know. When we were getting off, I asked him which way we should start walking and showed him the address again. Rather than just point us the right way, he got off the bus and started walking us down the street a little bit to direct us. I've said before and I'll say it again, the Japanese are some of the politest people on Earth. We had two people take their time to help us out in a confusing situation in less than an hour.
So we kept walking and couldn't find what we were looking for, but we did see another inn. We stopped in there to ask for directions, all the while nervous that our place was going to shut their doors because we would be late, even though I had sent them an email to notify them. Thankfully the person at the desk spoke English, and he told us that the place was up the street and that he would call them up to go pick us up. He then told us to take a seat and relax until the van showed up.
Yet again, I was struck by the helpfulness of the Japanese people because here we were, customers for their competition, and they gladly called them up and helped us get to our place. Three people in a row helped us out, and then we got a free ride to the inn after that!
Gyokuzōin
When we finally arrived at the ryokan after a confusing journey, we were informed that we were the only guests staying there that night. We were given a brief tour, showed the onsen, where they bluntly told us they would call the police if I went in during the designated female hours, and led to our large room.
The tour was a little awkward because the hosts barely spoke any English at all, so there was a huge communication barrier. I assume not many foreign tourists make it out to Mount Shigi. We were informed by our hosts that since it was off-season, we were the only two guests staying there that night.
Our Room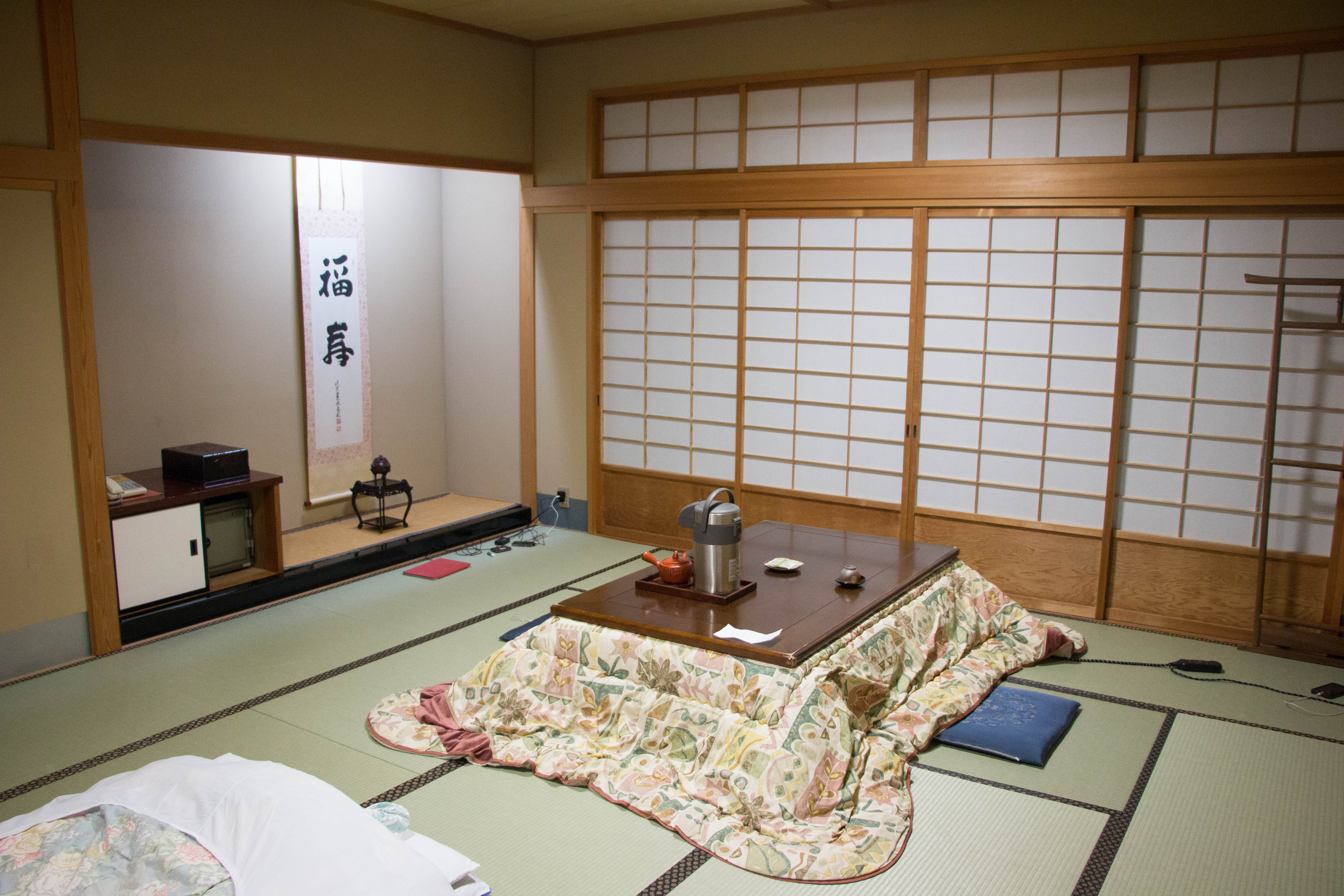 While I was previously blown away by the traditional tatami mat rooms at the Yochi-in in Koyasan, our room at Gyokuzōin was even better. It was larger, and, while in the traditional style, it was modern. The modern aspects made the room very comfortable and included a table with a blanket along the edge that you could place over your legs while a space heater underneath the table keeps you warm. Our futons were especially comfortable as well as the heavy blankets that covered us in warmth.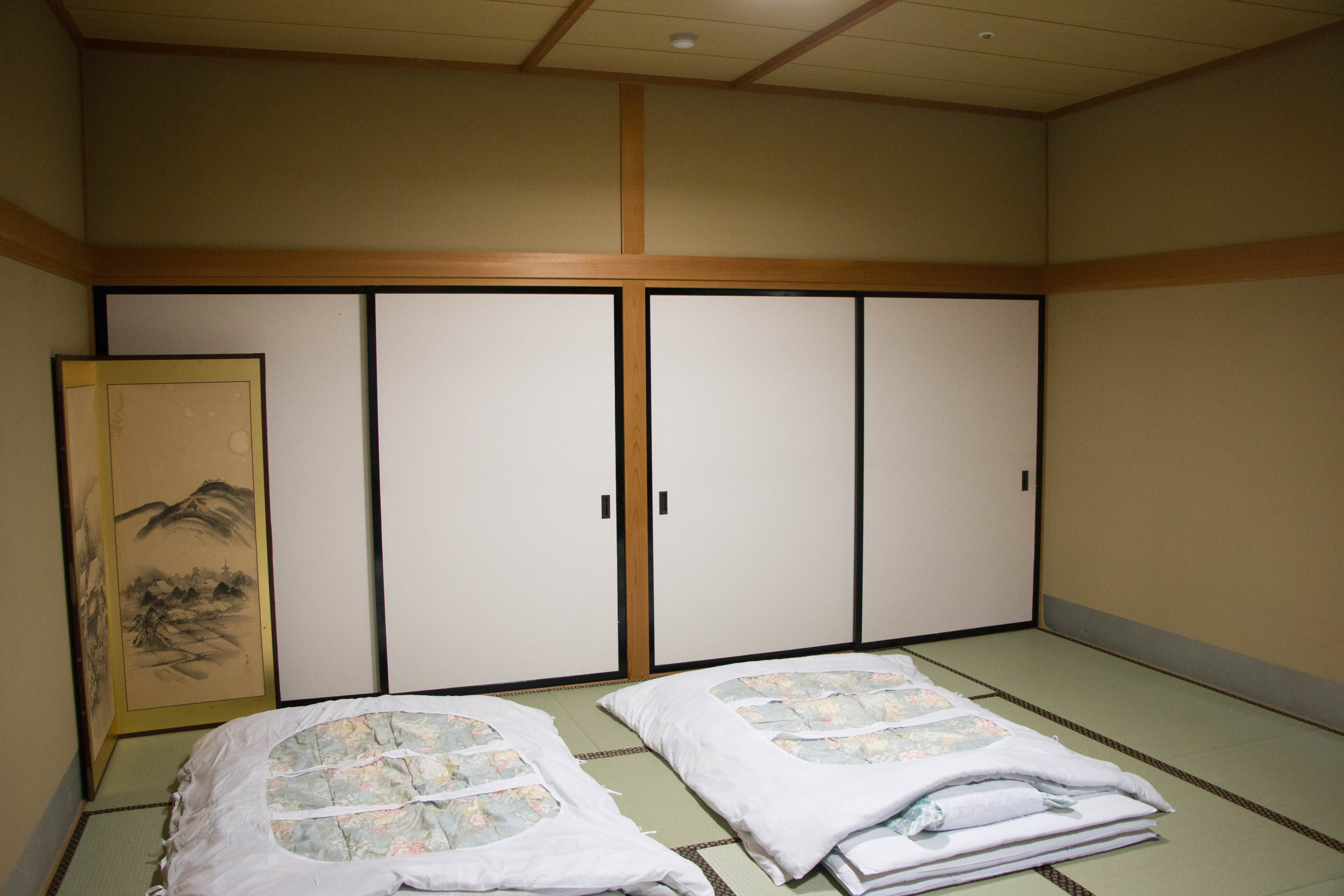 After we finished settling into the room, Katie headed down to check out the onsen during the female hours and I went for a walk to explore the grounds.
Mount Shigi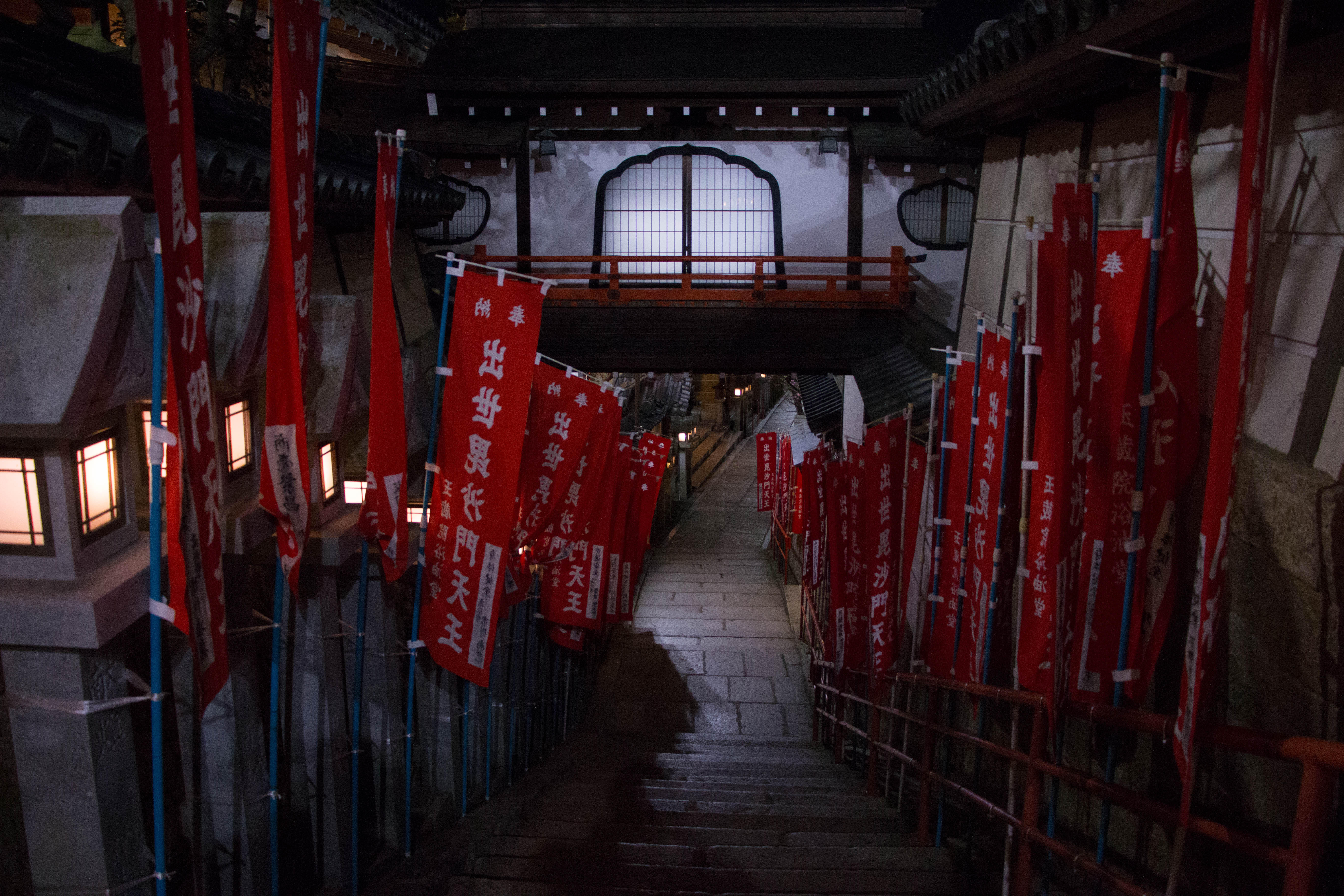 When I walked outside to check out the rows of lanterns I had seen while entering the place from the driveway, I figured I would see a little tiny area full of lanterns I had seen when arriving, and be finished taking photos within a minute. I did not expect the lanterns to continue well beyond my sight.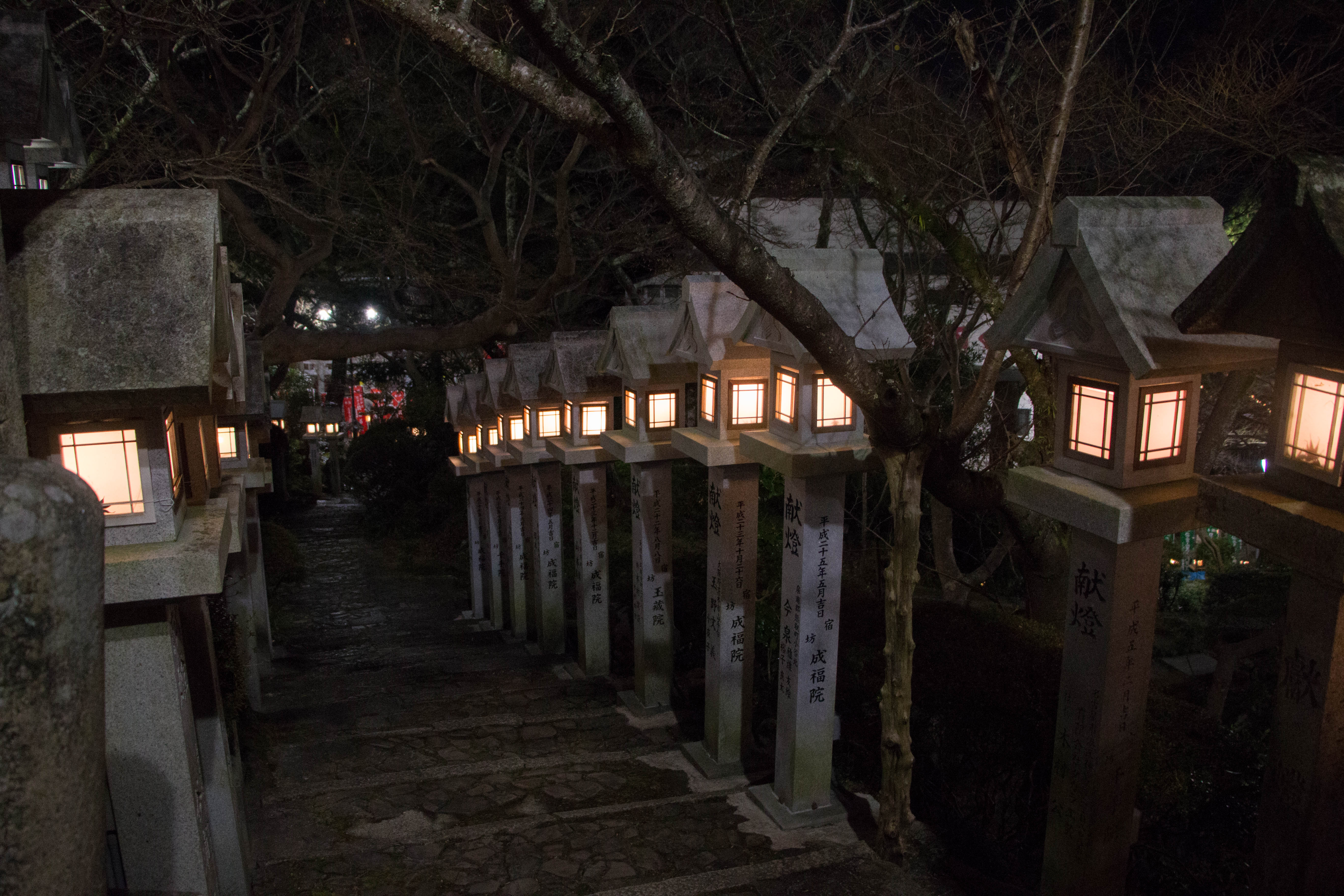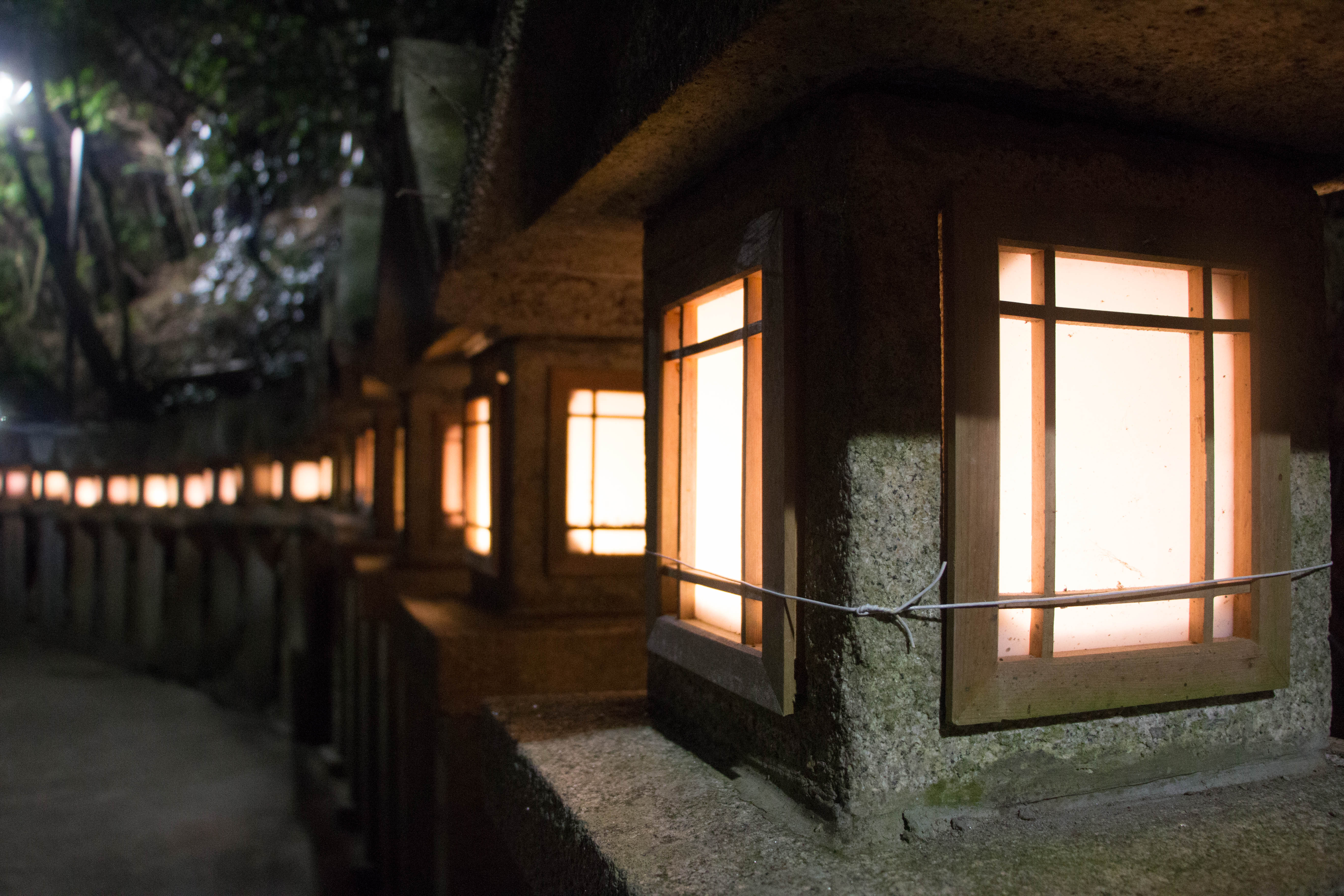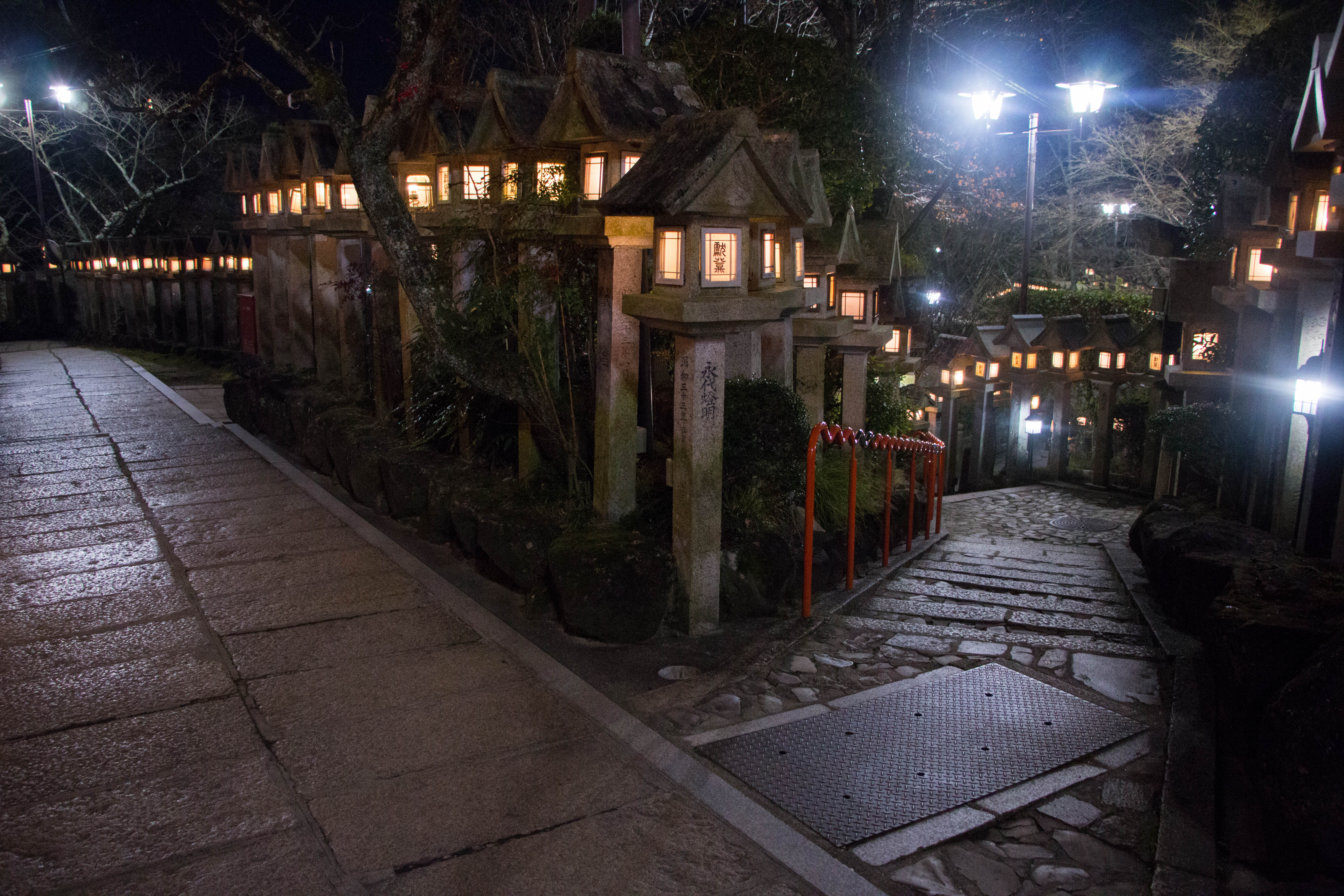 Here I was, alone on this beautiful mountain, in complete silence. I kept walking along and seeing the lanterns and shrines continue. Every corner revealed a new surprise.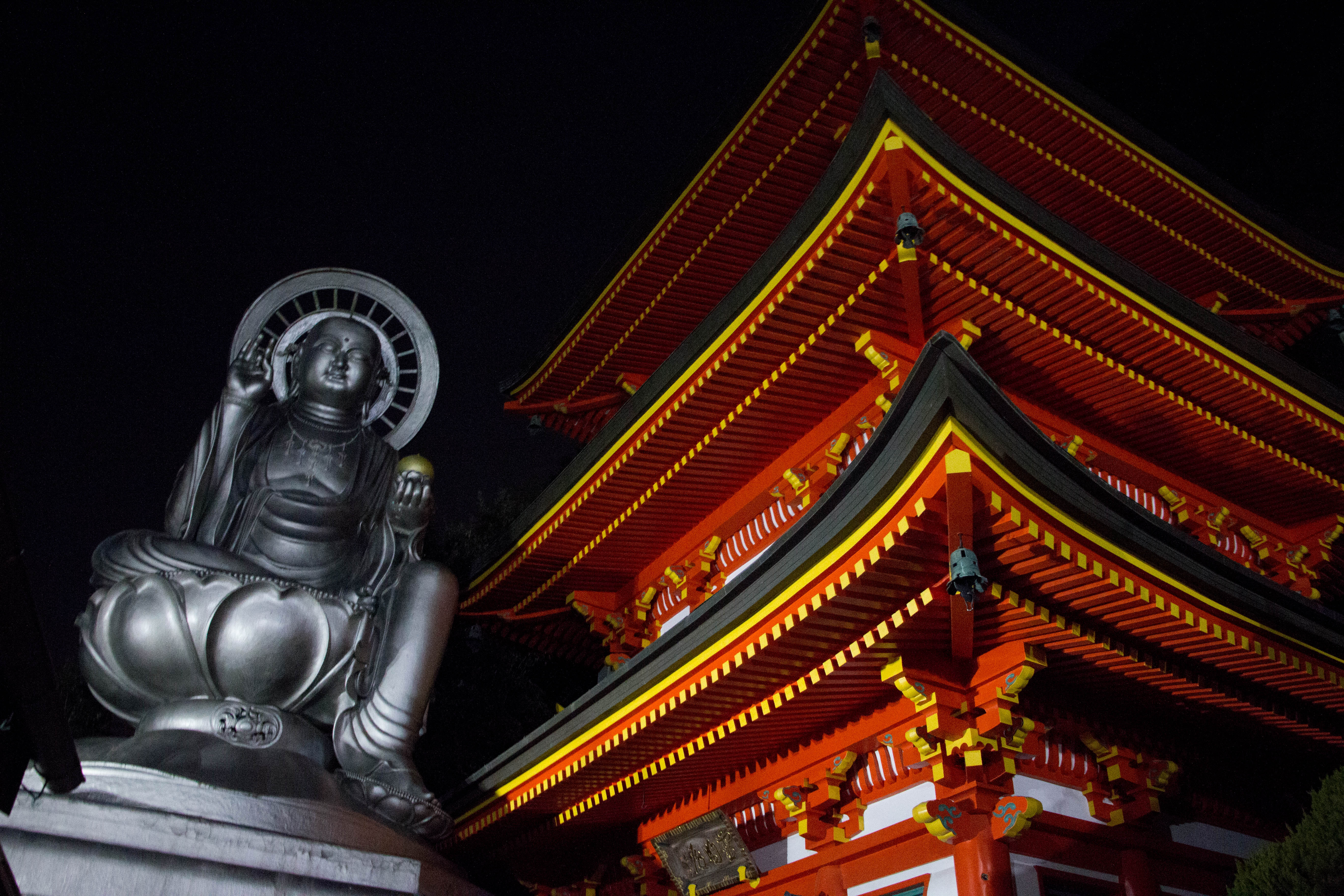 I can't fully describe the feeling, but I was just so amazed by everything. Looking out to see several different paths lined with lit lanterns and different colored flags, winding in different directions down the hill was an awe-inspiring sight.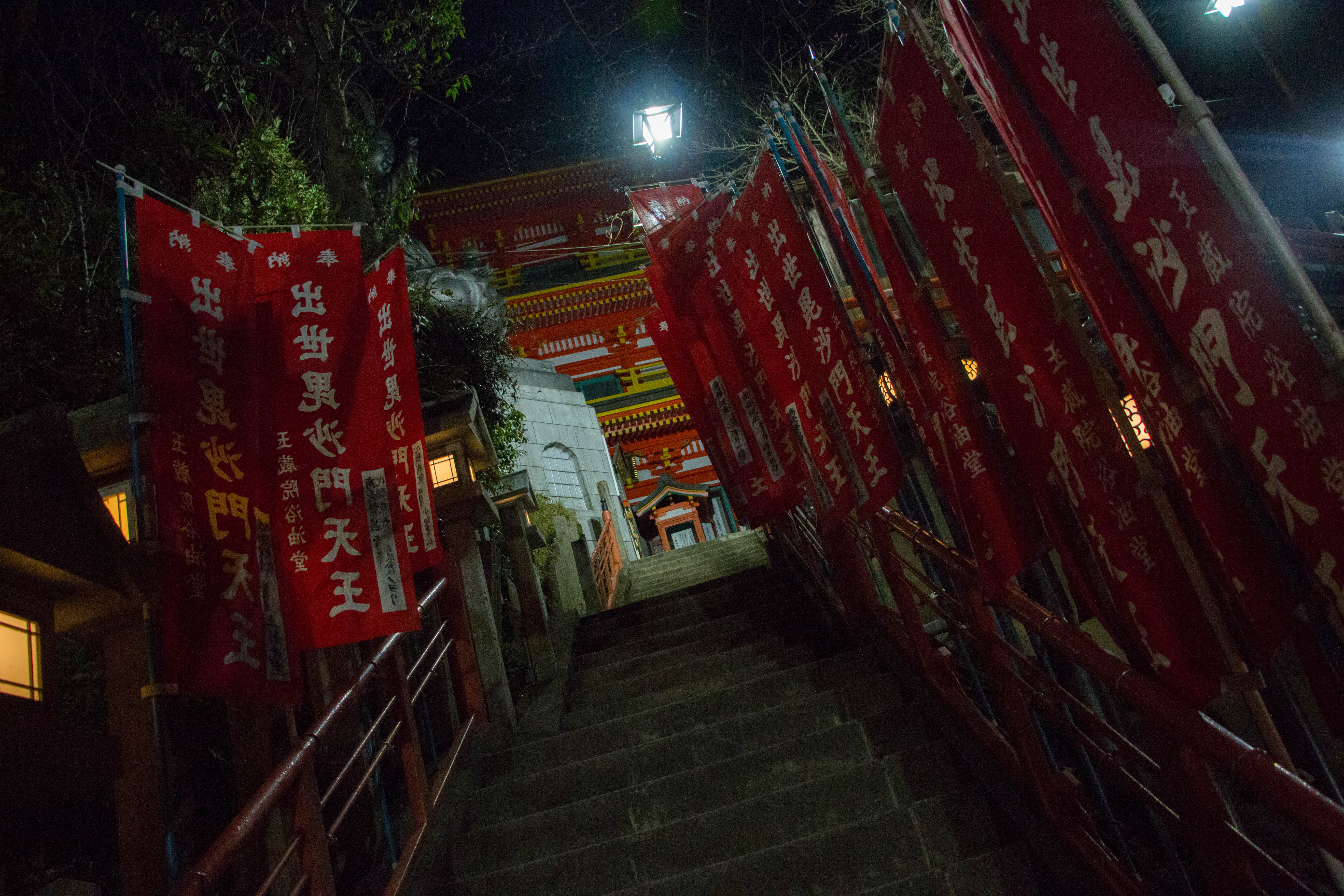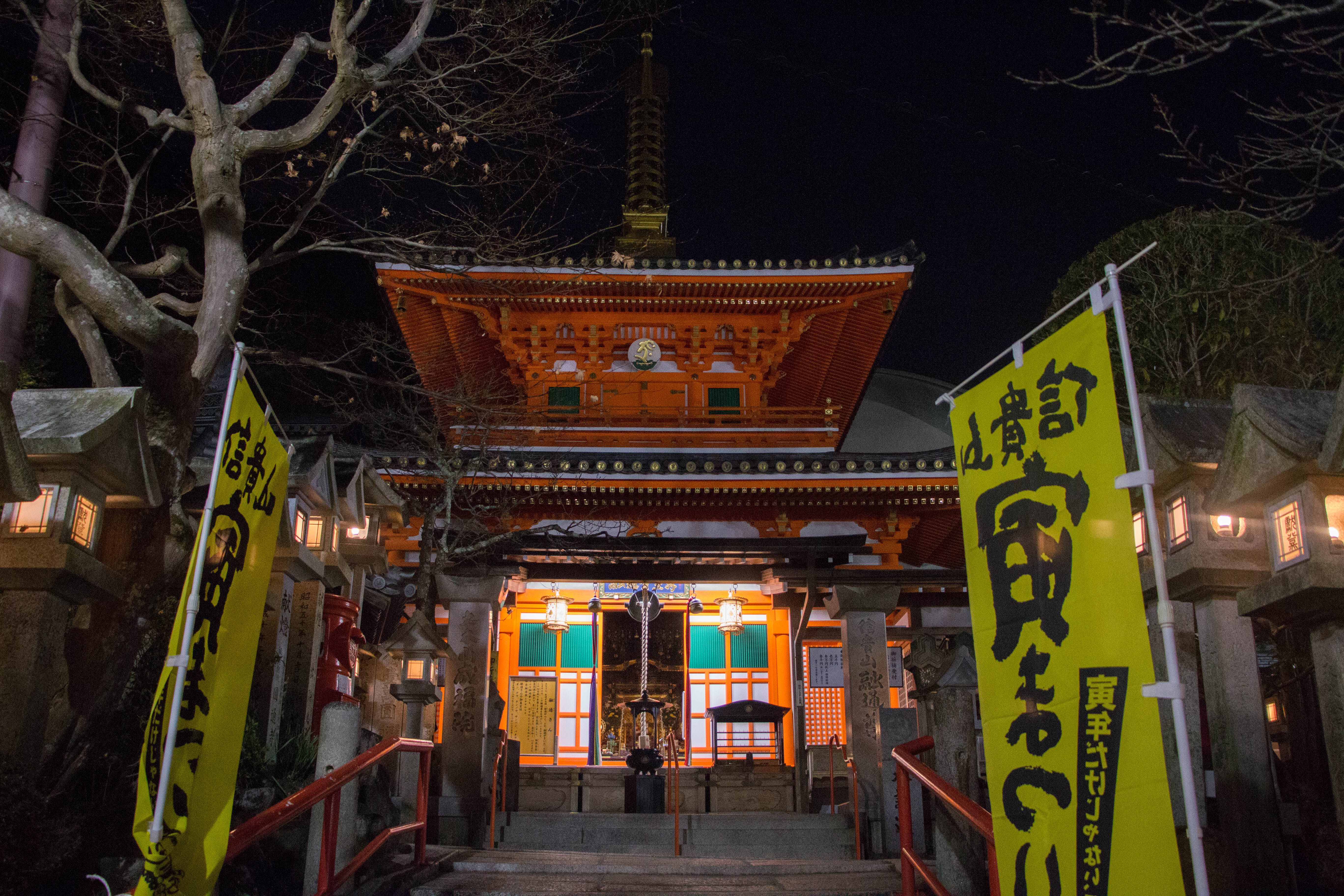 I felt completely at peace in this place. I could have spent the entire night out there if I didn't have to worry about the hosts locking me out (they had a strict curfew after which they would lock the doors).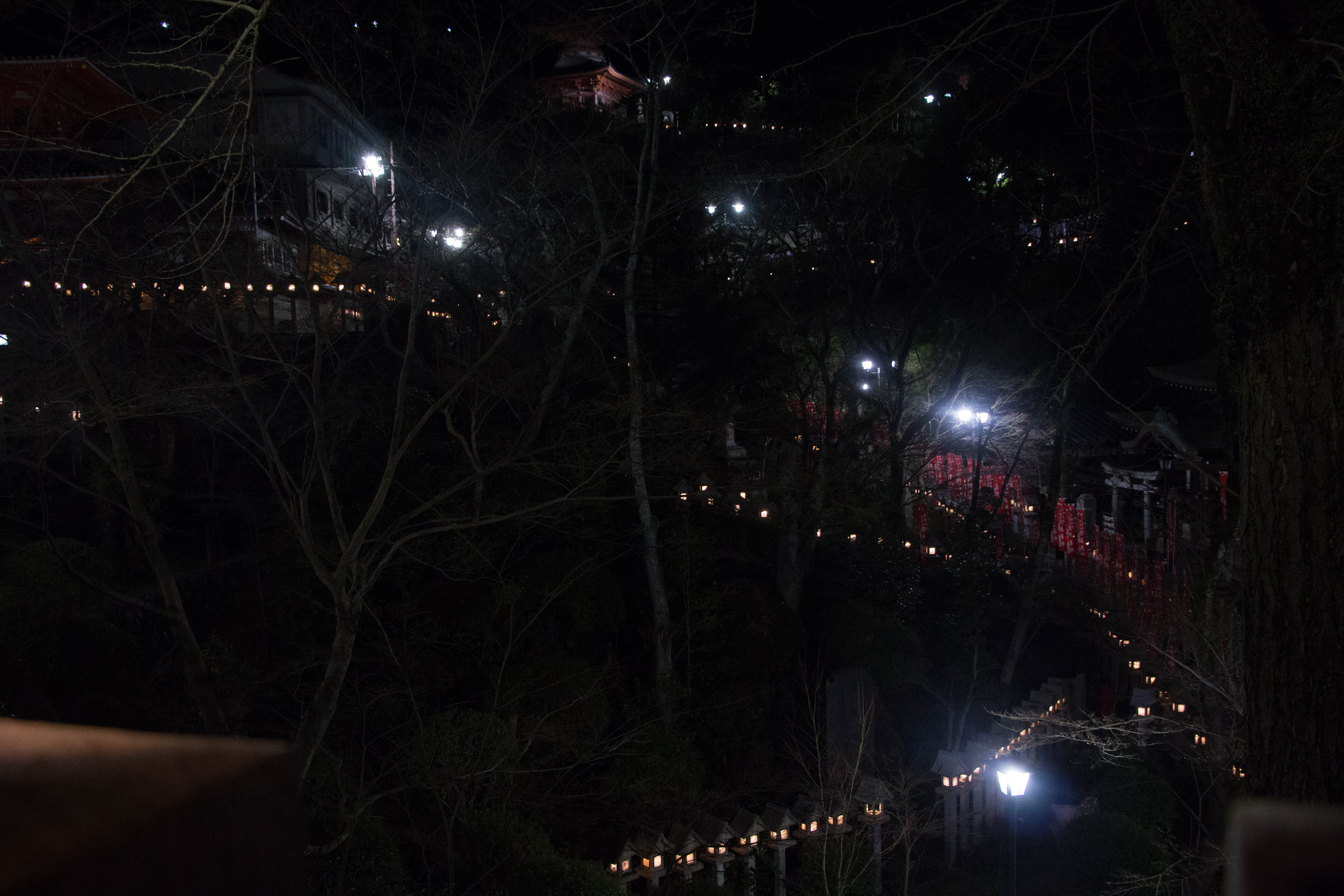 I headed back in to catch Katie after her onsen visit because I felt that she needed to get outside and see it before the curfew. We walked around and I showed her everything I had explored, but in a hurried, abridged fashion. I felt bad that she didn't get to experience it the same way I did, but it was beautiful to see regardless.
Heading Out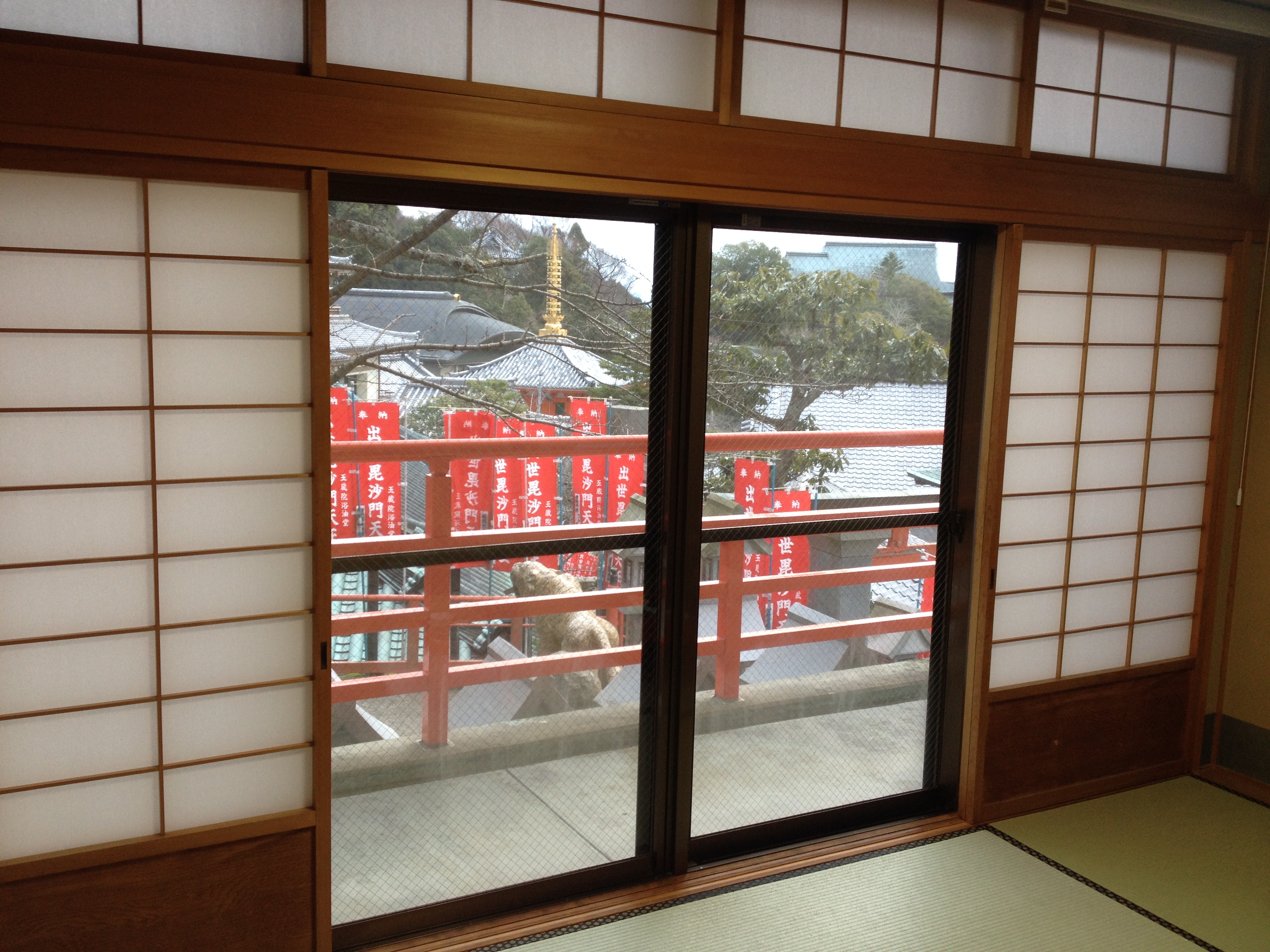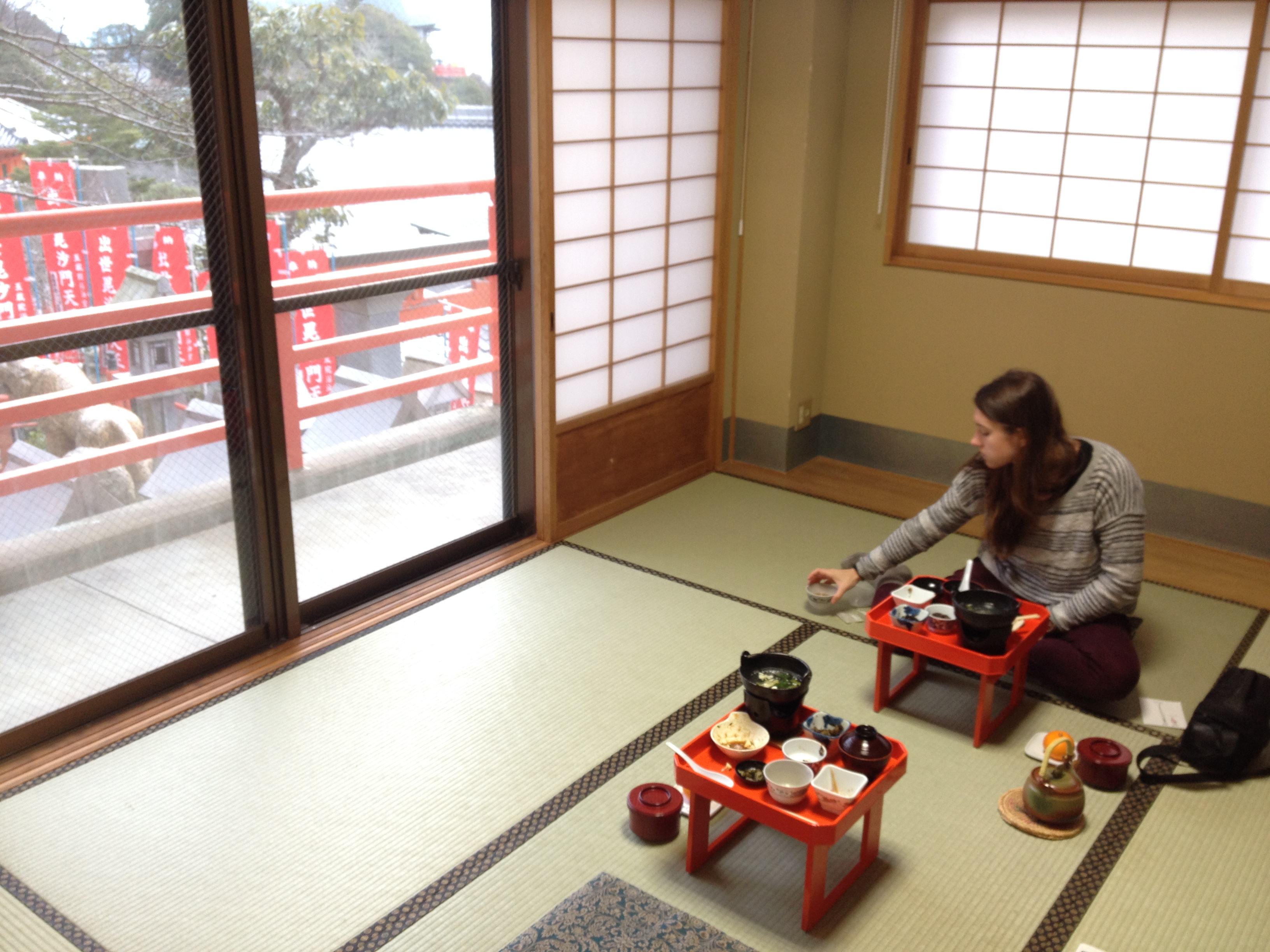 The next morning we were served breakfast. I asked the host what some of the ingredients were, but he wasn't too sure how to describe it, so he left the room and returned with a sketch he had made of the vegetables/roots that I was asking about. Yet again, someone went out of their way to be helpful and I was appreciative.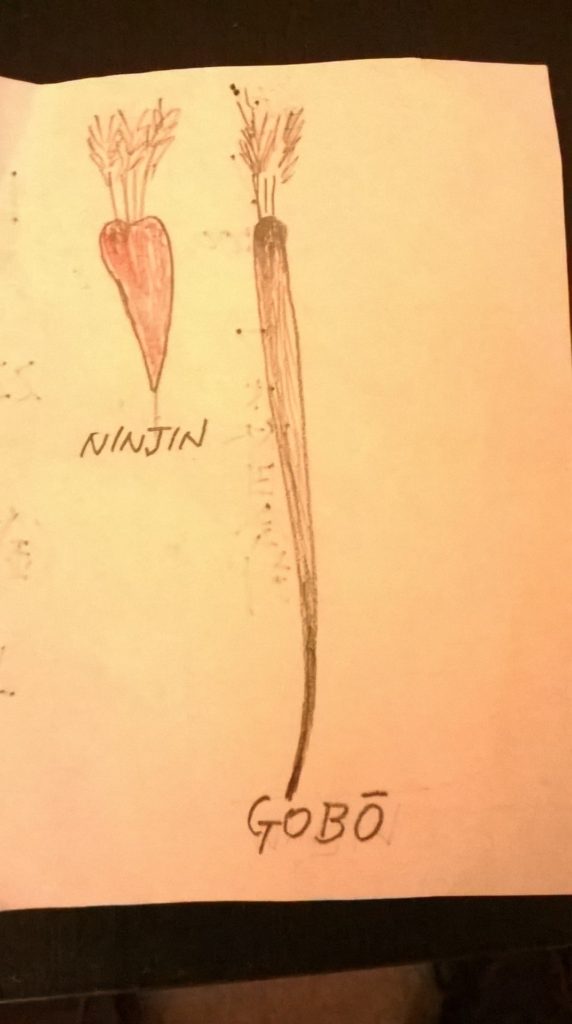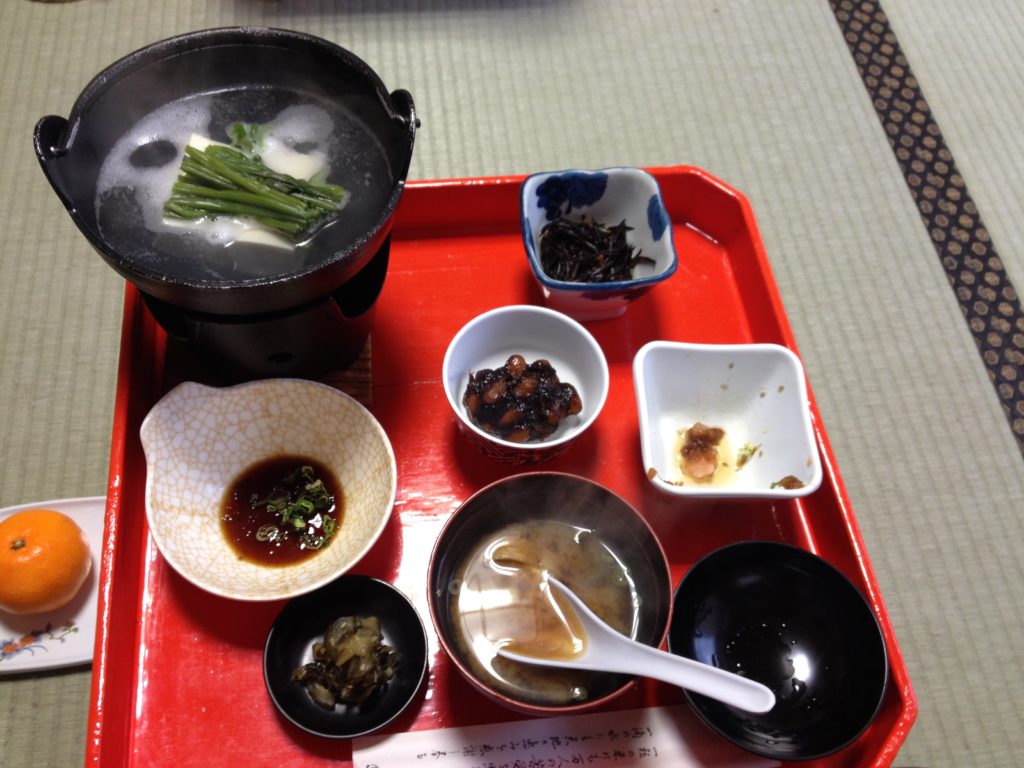 We had a bus to catch by a certain time or else we'd be late for the next leg of our journey. Our hosts informed us that it wouldn't be there until X o'clock. That was fine by us because we wanted to walk around and take photos of the mountainside during the daylight. However, the hosts decided that they couldn't let us leave so early and wait for the bus a long time, so they insisted we drink some matcha tea and showed us around the inside of the building.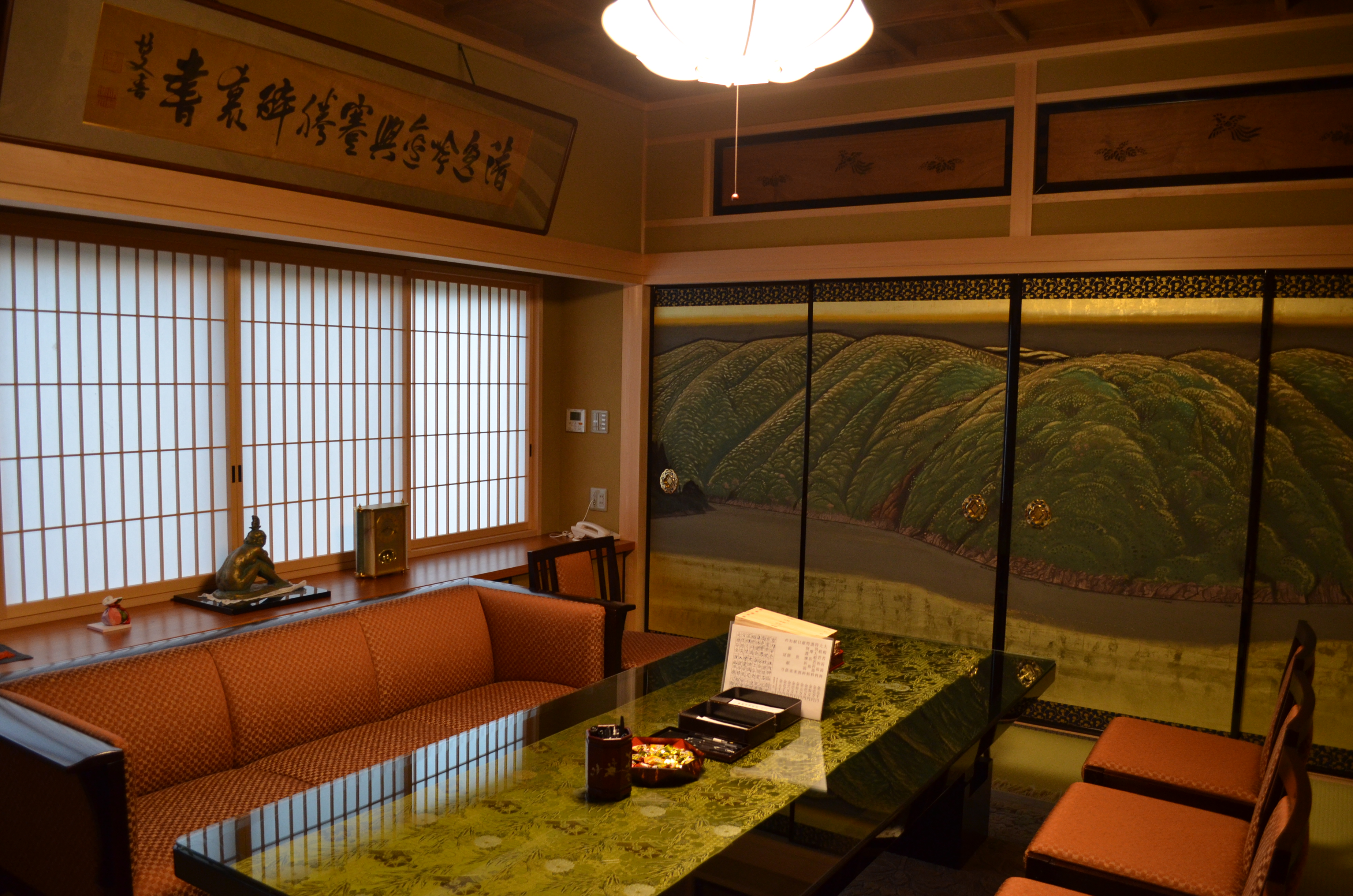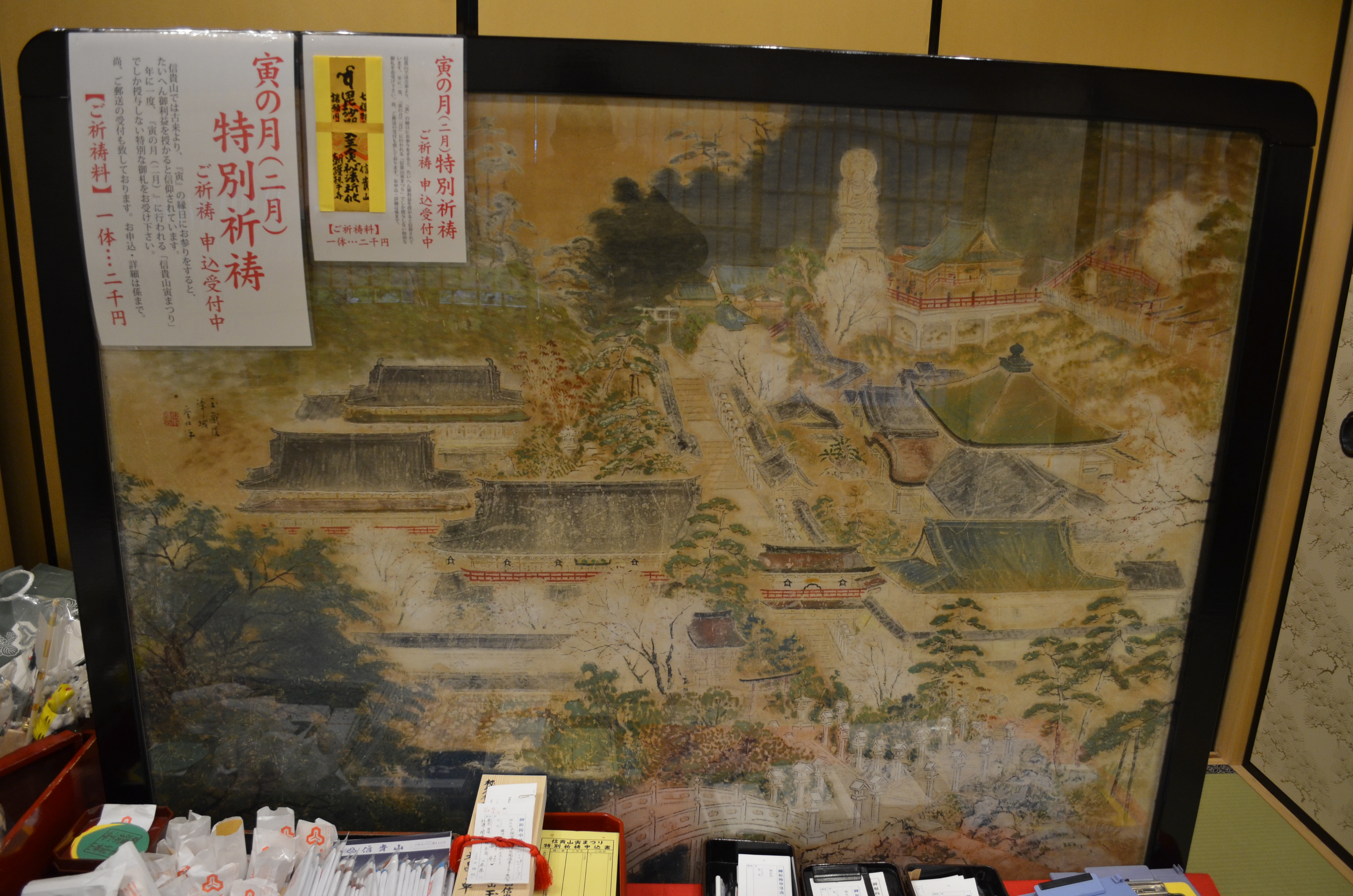 There was a fancy conference room, and a few giant tatami mat rooms as well. It was a beautiful place for sure, but we were anxious to get outside. We felt trapped by their kindness as a result. I know I keep mentioning how friendly and helpful people are in Japan, but this one visit to Shigi-san was loaded with examples.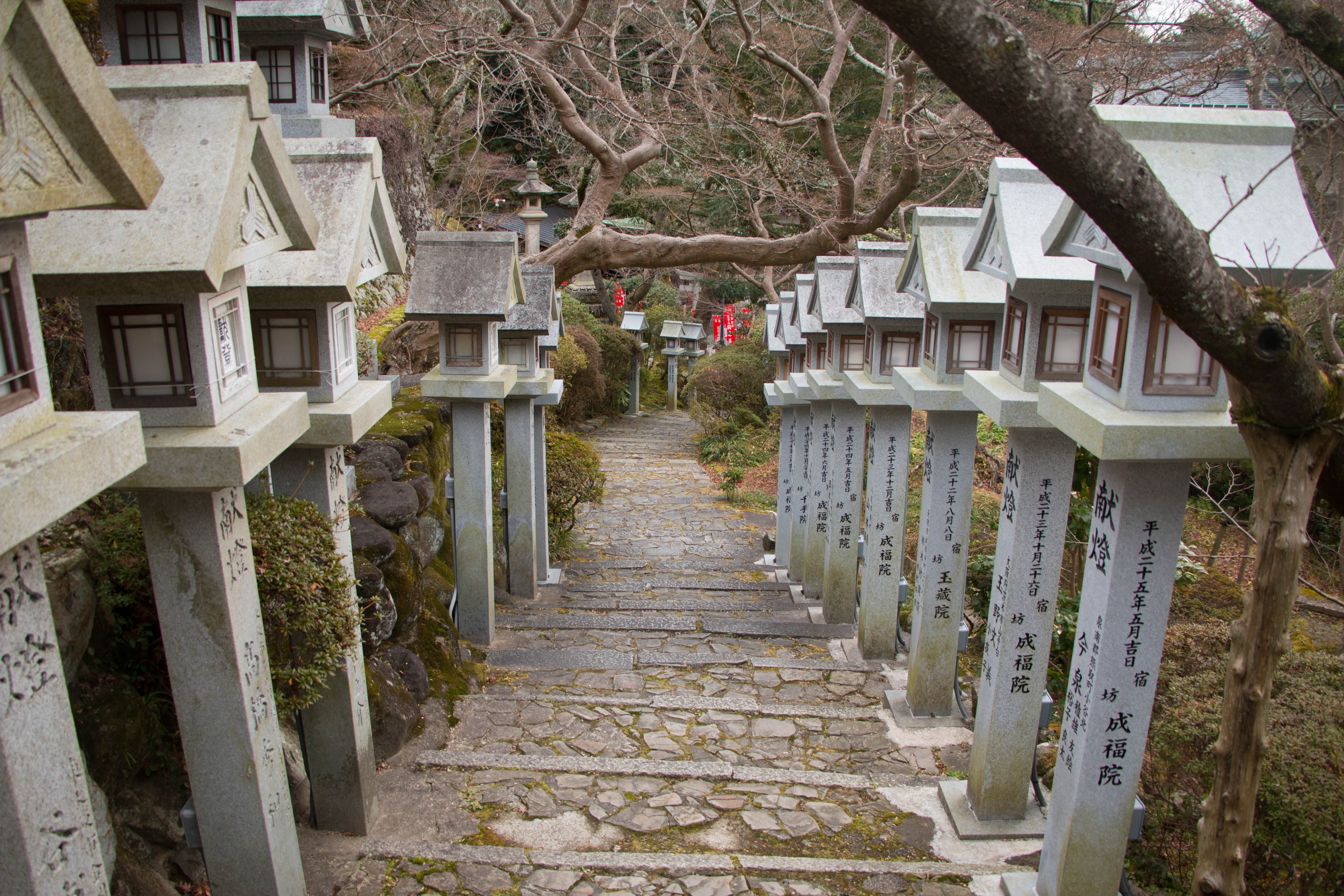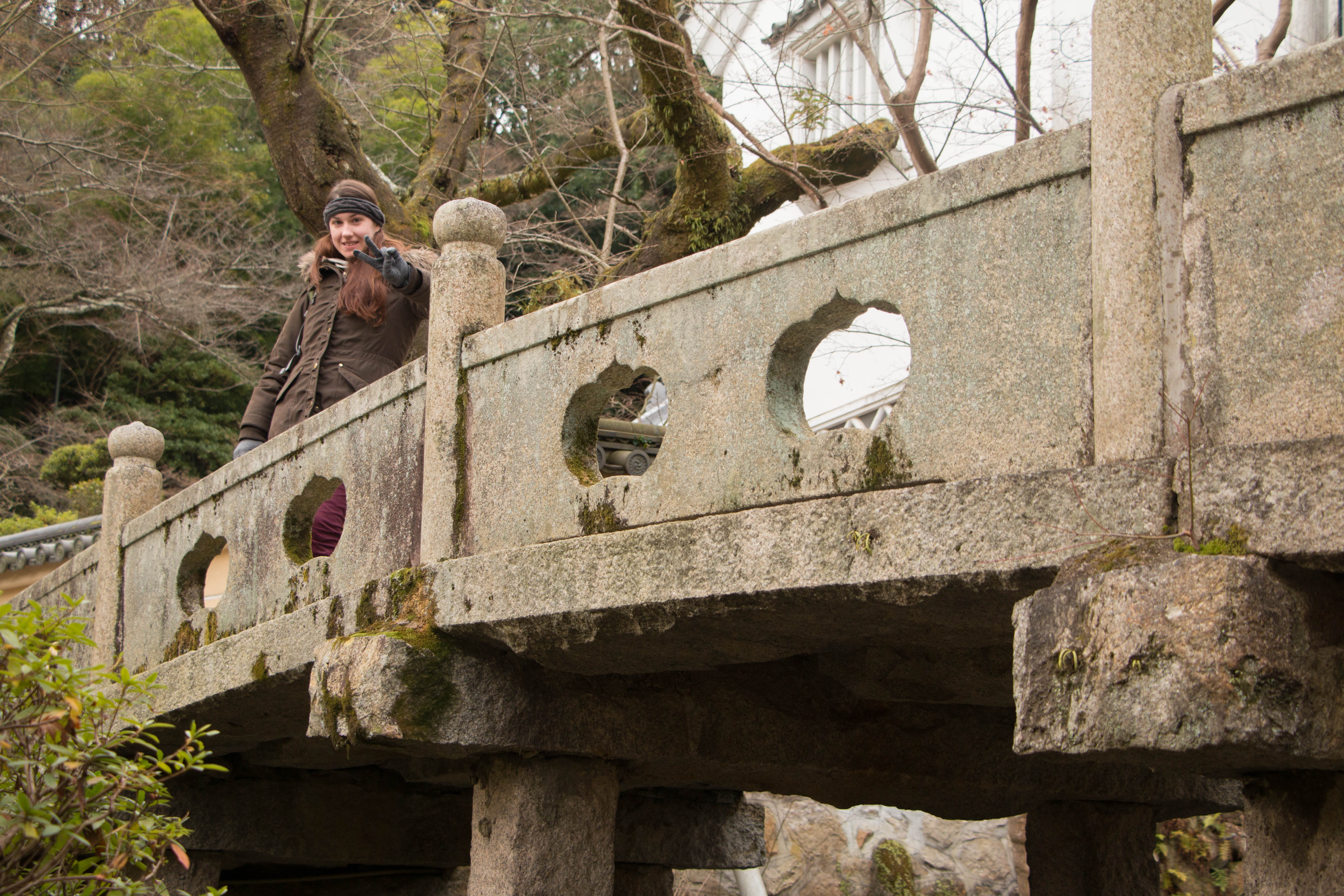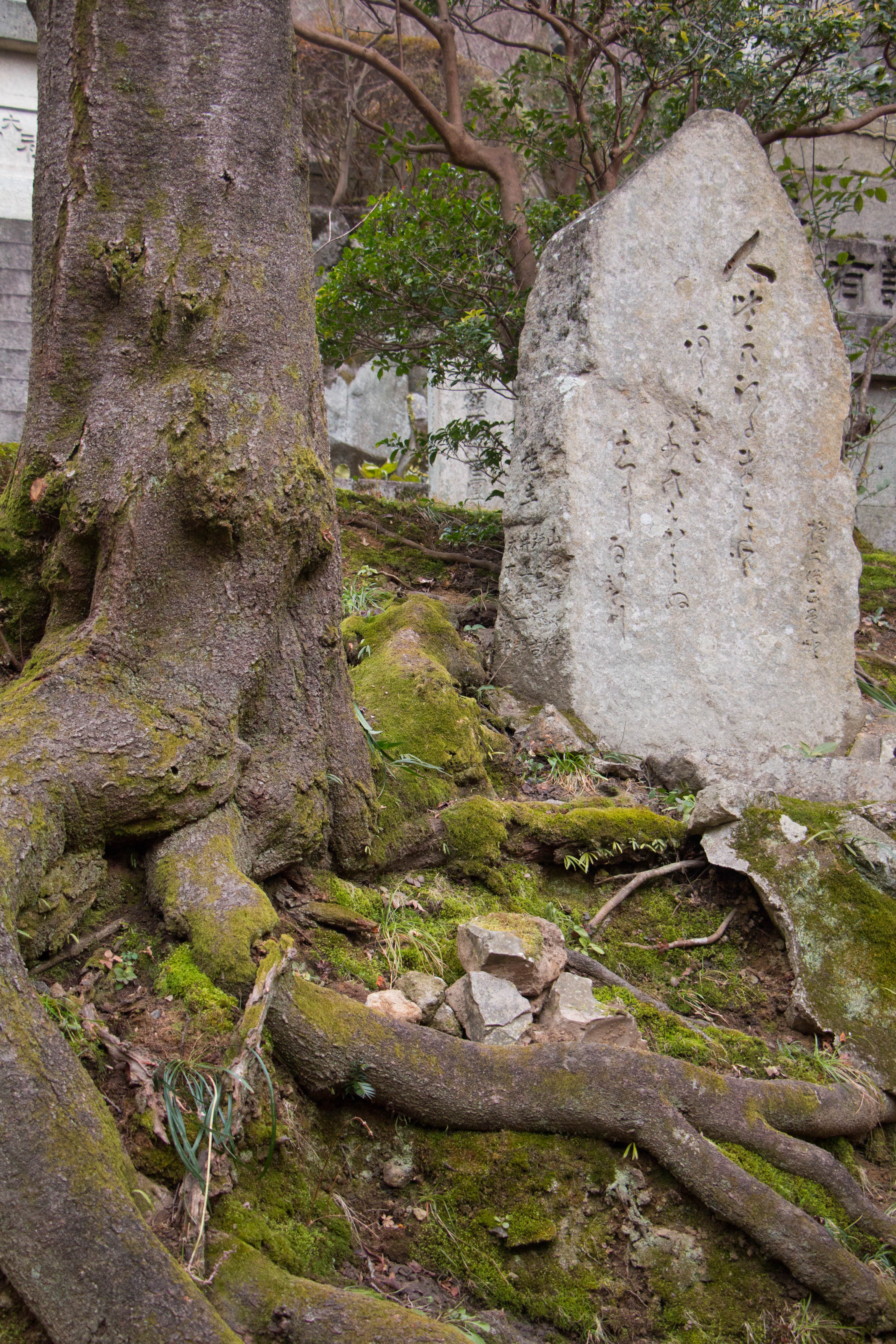 Thankfully, they eventually let us go and we hurredly snapped some photos on the way to the bus.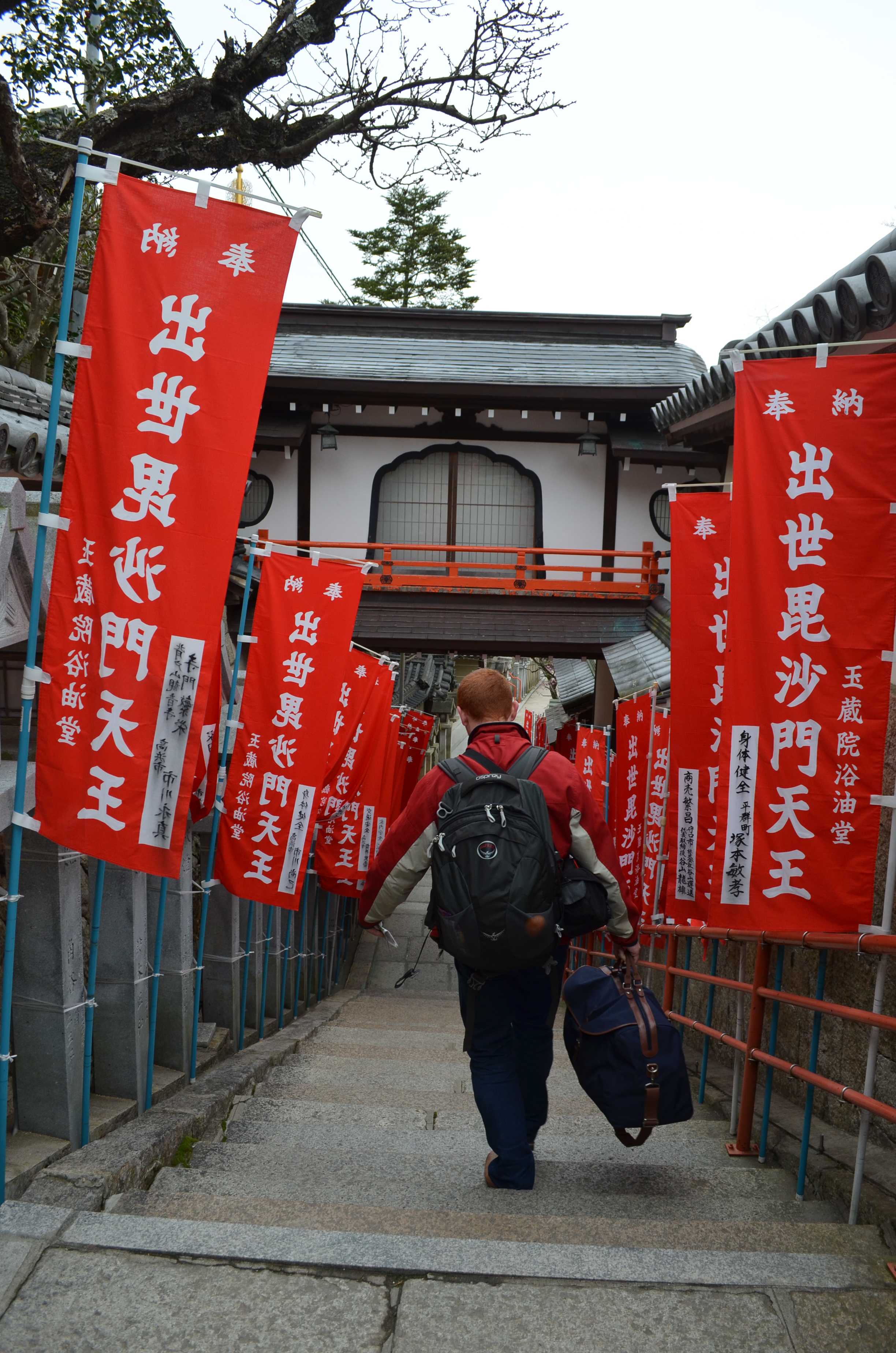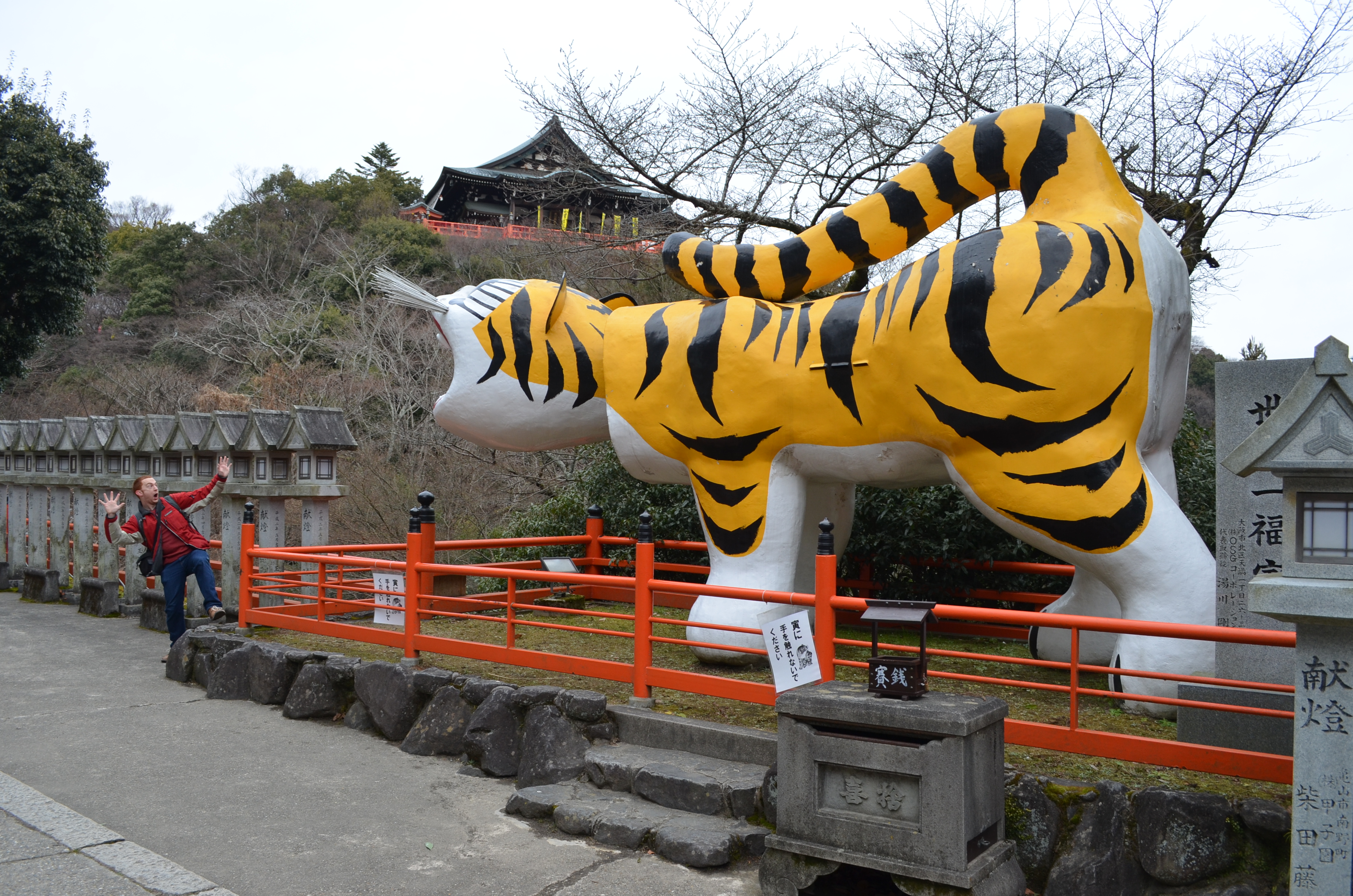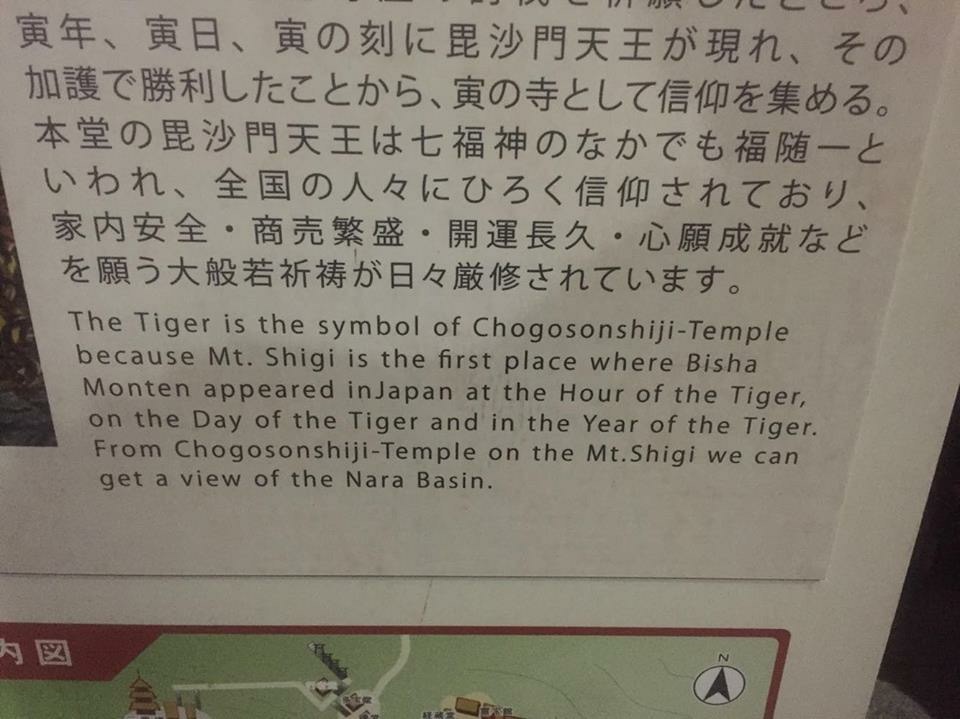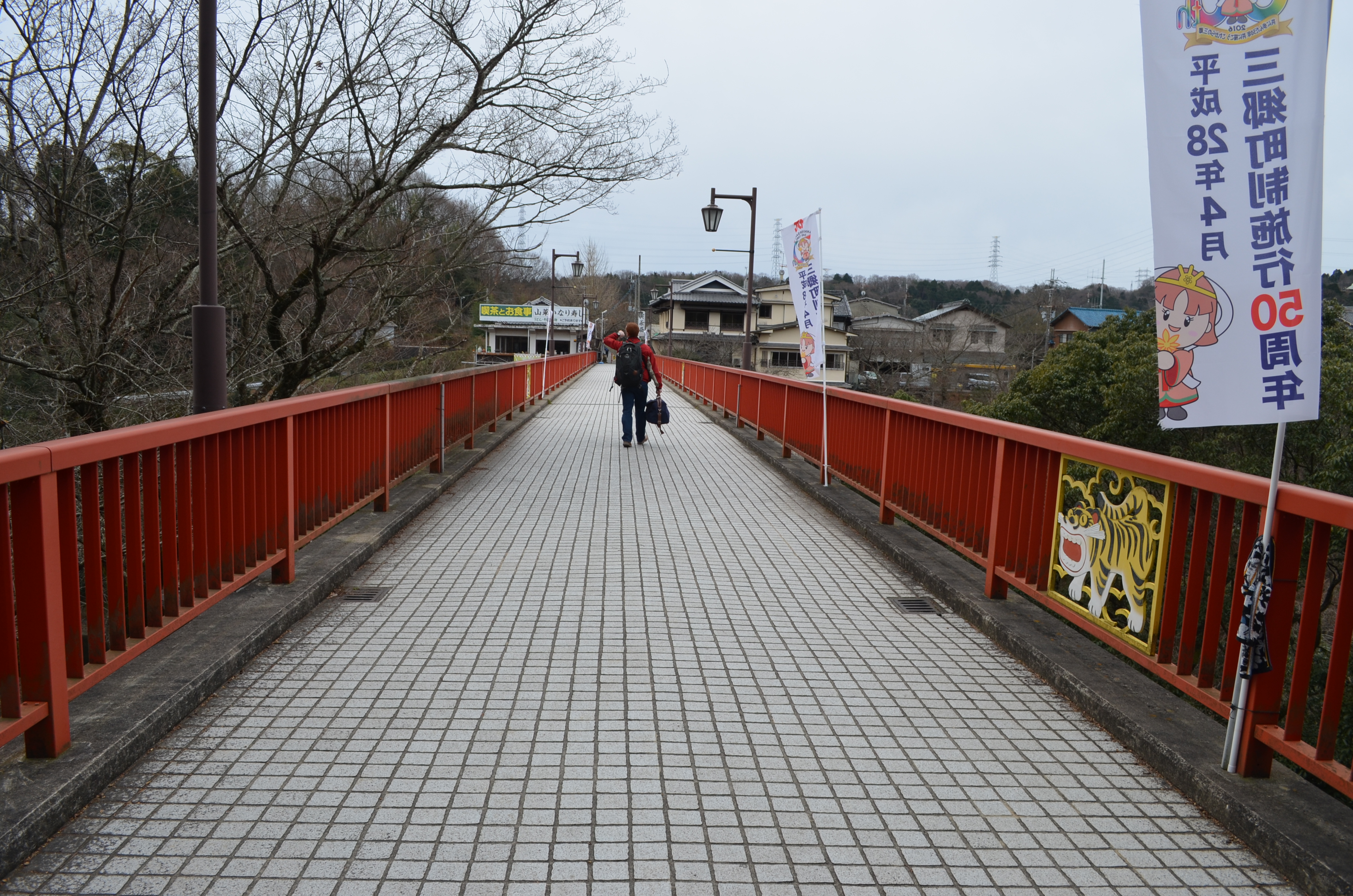 Along the way, we crossed a bridge to see one of the most beautiful sunrises we've ever seen. Katie was especially moved by it.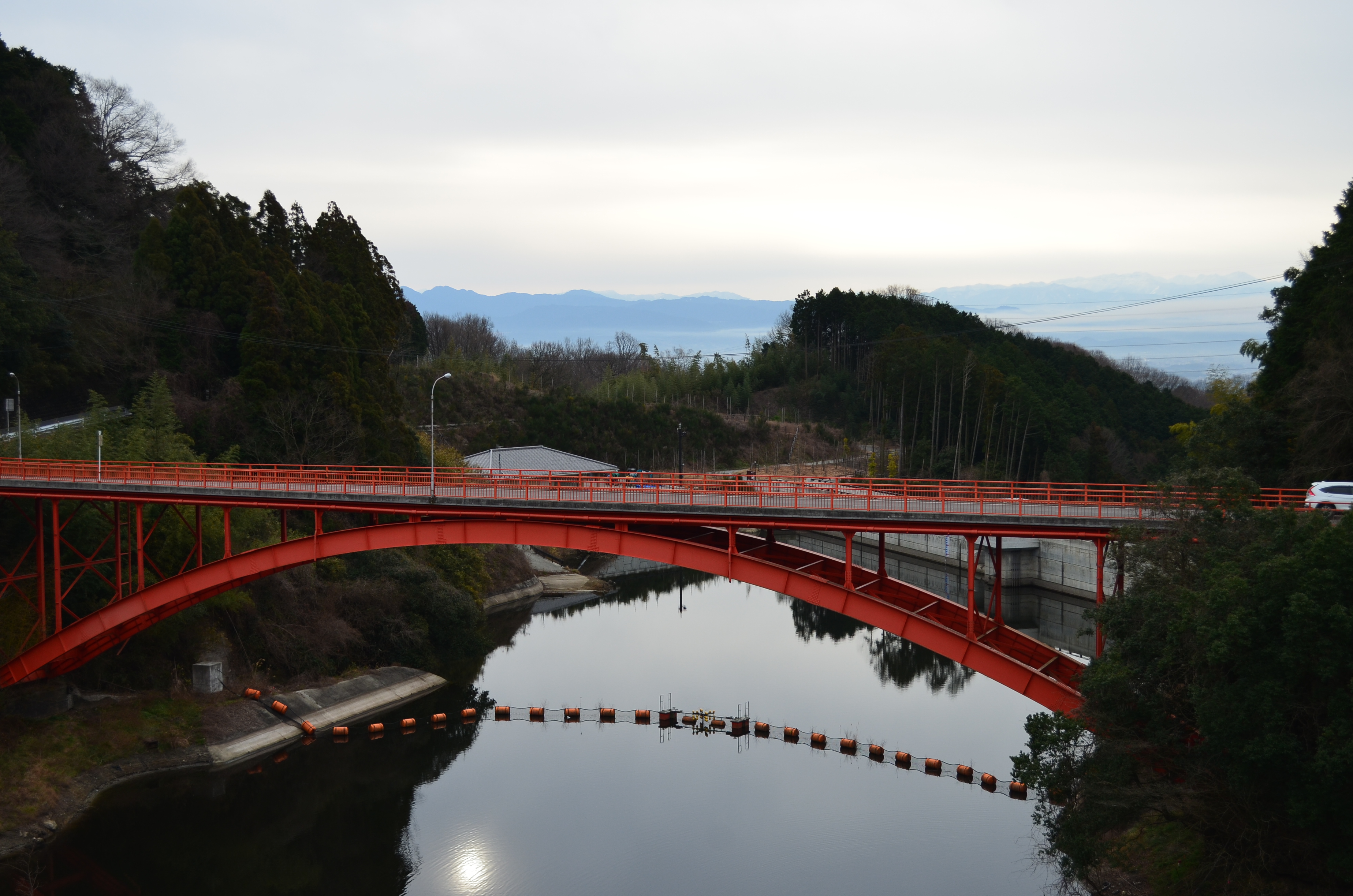 We made it to the bus stop with a minute or two to spare! It was quite a relief.
Coming Back
Mount Shigi was probably my favorite place in Japan. When I was walking around by myself at night, exploring the mountainside, it felt so surreal, and felt like the true essence of Japan. If/when I return to Japan, I will definitely return here. I highly recommend that any visitor to Japan take the time to get here because it was the kind of mental relaxation that everyone could use.
Staying at Gyokuzōin
I found Gyokuzōin simply by searching booking.com for a ryokan near Osaka. I had no idea how long of a ride it would be from Osaka or the distance, or really anything about it, other than the price was good, and the reviews were positive. I was really pleased with how my experience turned out, and would like more people to know about them.
Their booking.com listing is here.
Their address: Japan, 〒636-0923 Nara Prefecture, Ikoma District, 平群町信貴山2280
Just remember, they aren't well-versed in English. Why should anyone expect them to be? The best way to communicate with them is by email in advance, because computers help people translate. Just keep in mind that they are a bit slow to reply, so emailing them on the day of your arrival won't work in your favor.
Try to allow yourself more time than we had so that you can really relax. This is a place to get away and relax in the hot waters of the onsen, and in the peaceful, minimalist rooms. Walking around the grounds and taking it all in should not be a rushed experience.
Some More Photos