San Antonio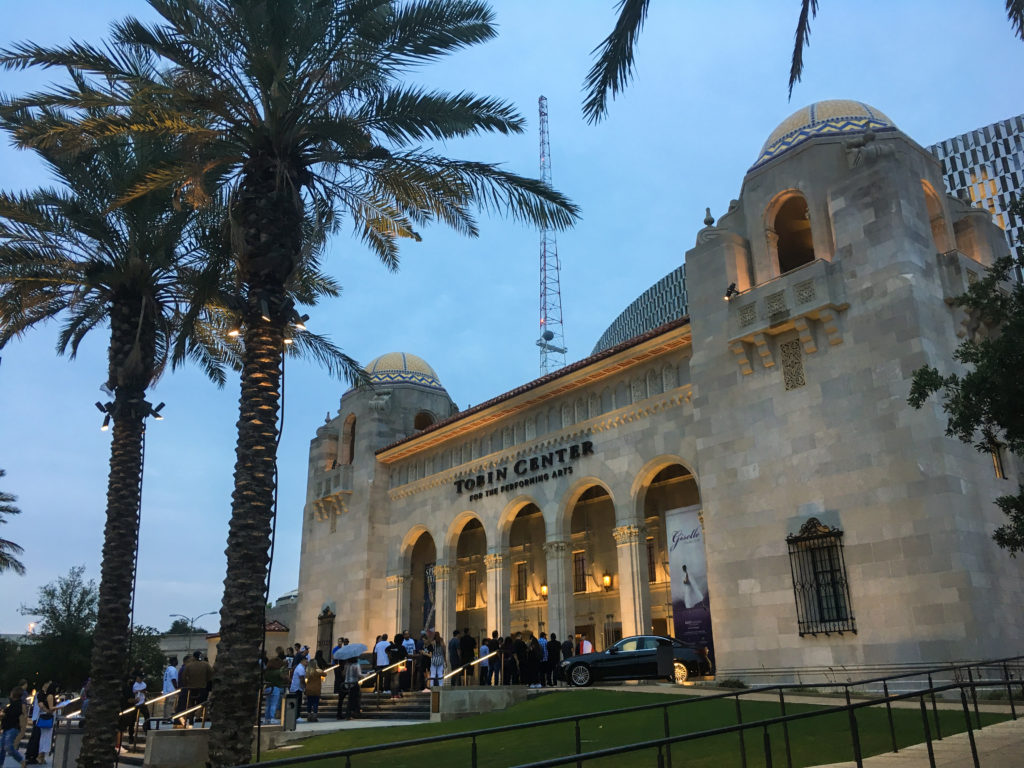 San Antonio is a few hours west of Houston and many hours East of El Paso. It's probably the most central major city in Texas (Amarillo is too far North to be central). You go west of San Antonio, and the population really plummets.
On our drive back from Big Bend National Park, I made sure to stop in the city of San Antonio, most known for the Alamo.
Researching it online, the city's downtown seems to have retained some of its historic federal buildings from over 50 years ago, and they all seem to have a similar tint/color scheme to them which was nice to see. This city also has a lot of Mexican influence, so I was excited to check it out.
The Riverwalk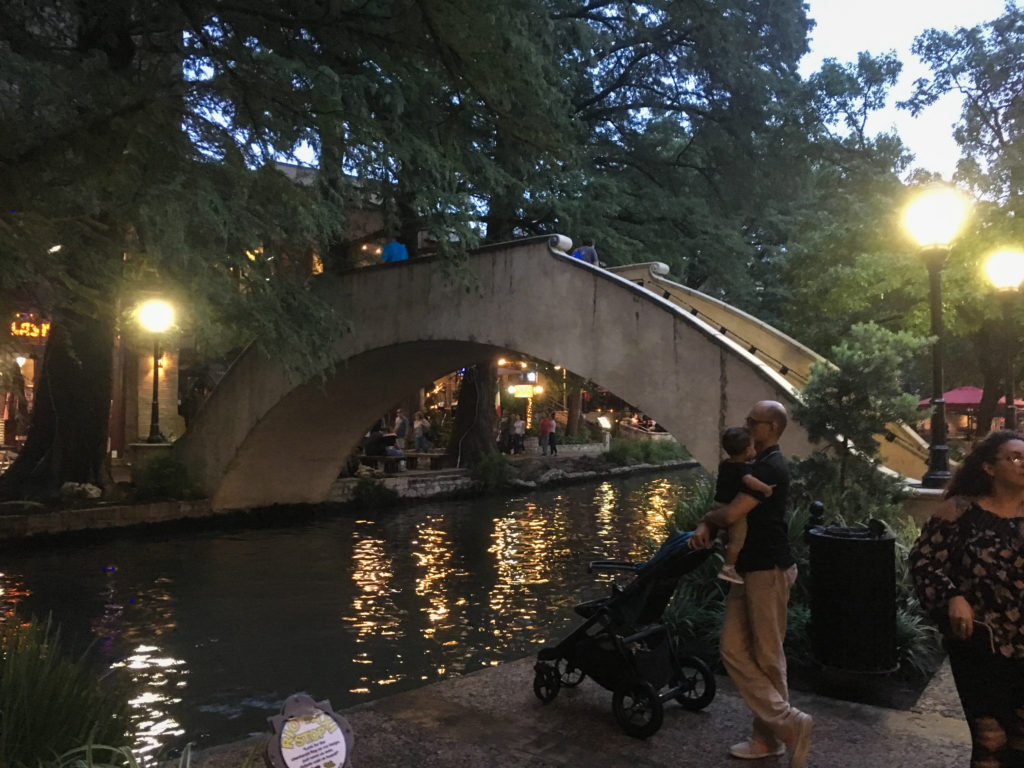 The first thing we did after we arrived was to walk downtown for some dinner and to check out the famous Riverwalk.
According to Wikipedia,
In September 1921, a disastrous flood along the San Antonio River took 50 lives.[1] Plans were then developed for flood control of the river. Among the plans was to build an upstream dam (Olmos Dam) and bypass a prominent bend of the river in the Downtown area (between present day Houston Street and Villita Parkway), then to pave over the bend, and create a storm sewer.

Work began on the Olmos Dam and bypass channel in 1926; however, the San Antonio Conservation Society successfully protested the paved sewer option. No major plans came into play until 1929, when San Antonio native and architect Robert Hugman submitted his plans for what would become the River Walk…His plan would be put to the test in 1946, when another major flood threatened Downtown San Antonio, but the Olmos Dam and bypass channel minimized the area damage. Casa Rio, a landmark River Walk restaurant, became the first restaurant in the area in 1946, opening next door to Hugman's office.
The Riverwalk has grown over the decades to its current length of 15 miles. It stretches from the historic San Antonio missions all the way up to the Museum Reach district of the city.
The downtown area is the part most people visit due to its abundance of restaurants, boat rides, and hotels.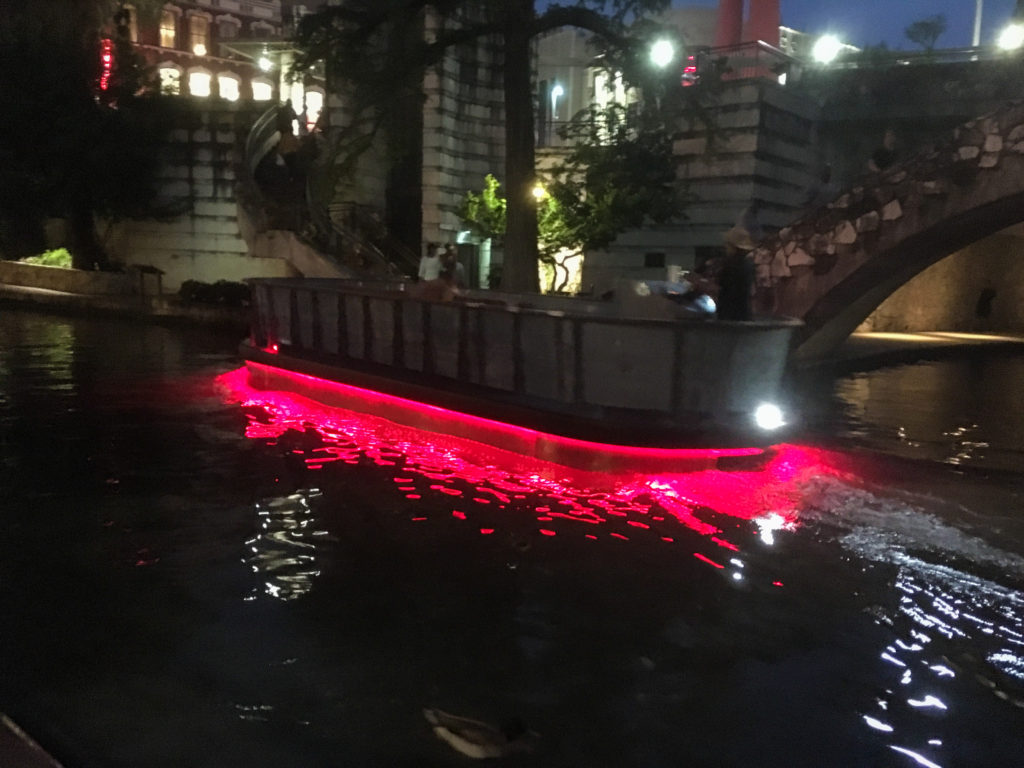 Katie and I decided to get dinner at Casa Rio which was the first restaurant built on the Riverwalk. The Riverwalk is built a story below the streets of San Antonio, so to access the restaurant you must walk down a flight.
We were seated at a table right on the river, where a mariachi band was going around and performing for diners.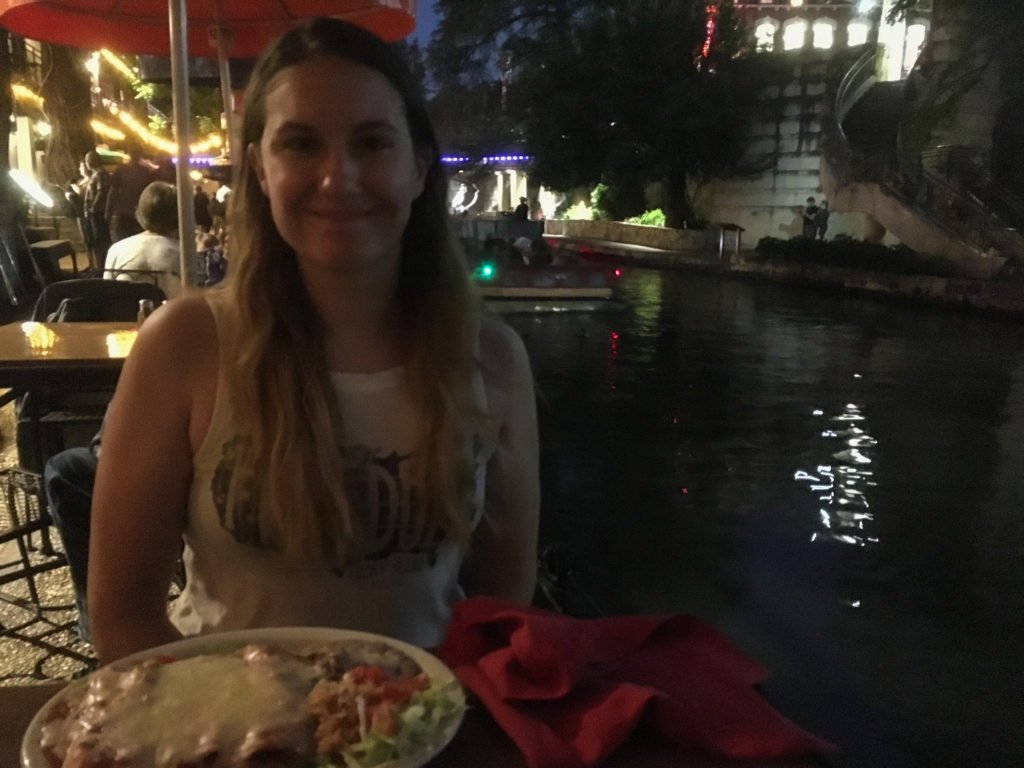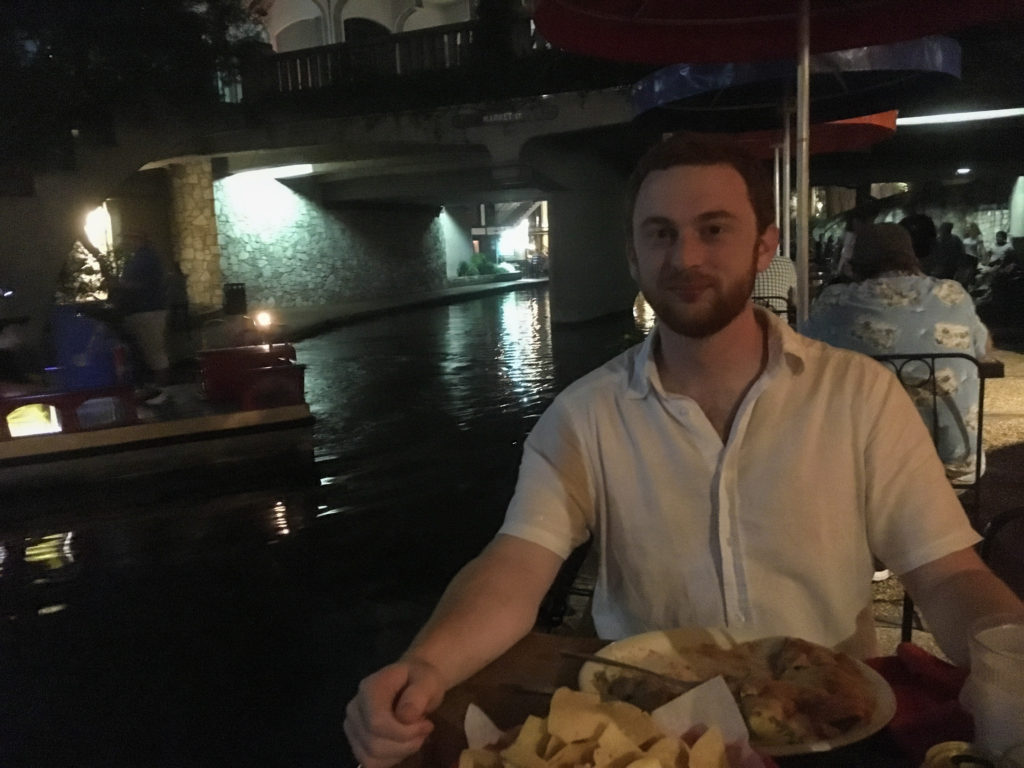 If you enjoy Mexican food, this place is worth checking out. As a nice dessert, I would recommend ordering their horchata (a type of milk and rice-based drink). It is just the right amount of sweet.
Downtown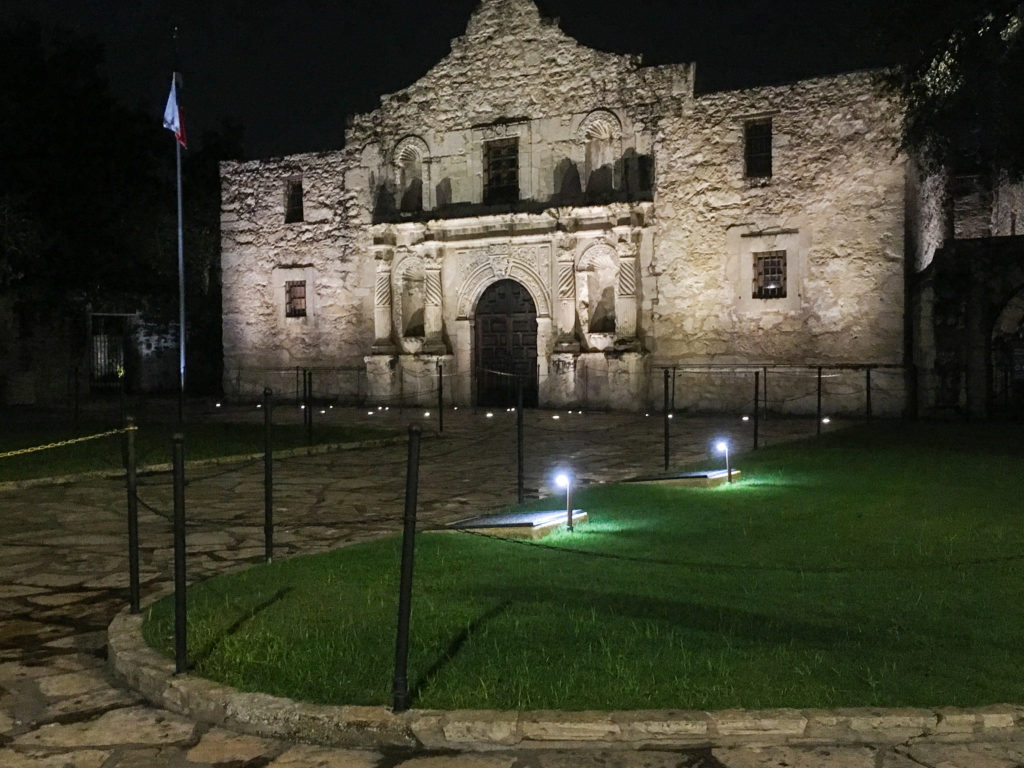 After dinner, we walked around the river a little more, but we were tired so we walked the streets a little bit and checked out the outside of the Alamo before calling an Uber.
Downtown San Antonio seems a little too touristy, unfortunately. I both enjoyed the city, but I also was a little bit disappointed because, as Katie pointed out, it didn't seem to have too much culture in the downtown area.
For example, directly across the street from the Alamo was a Ripley's Believe It or Not!. Nothing against the business, but you'd think the city government would more carefully plan out what goes into an historic neighborhood.
We wanted to find a line-dancing place, but no one was able to recommend a country kind of bar or a Mexican kind of bar either.
We were tired so we ended up heading back to our motel for the night so we could have an early start to the next day.
Stay tuned later this week for Part 2 of our visit to San Antonio.
More Photos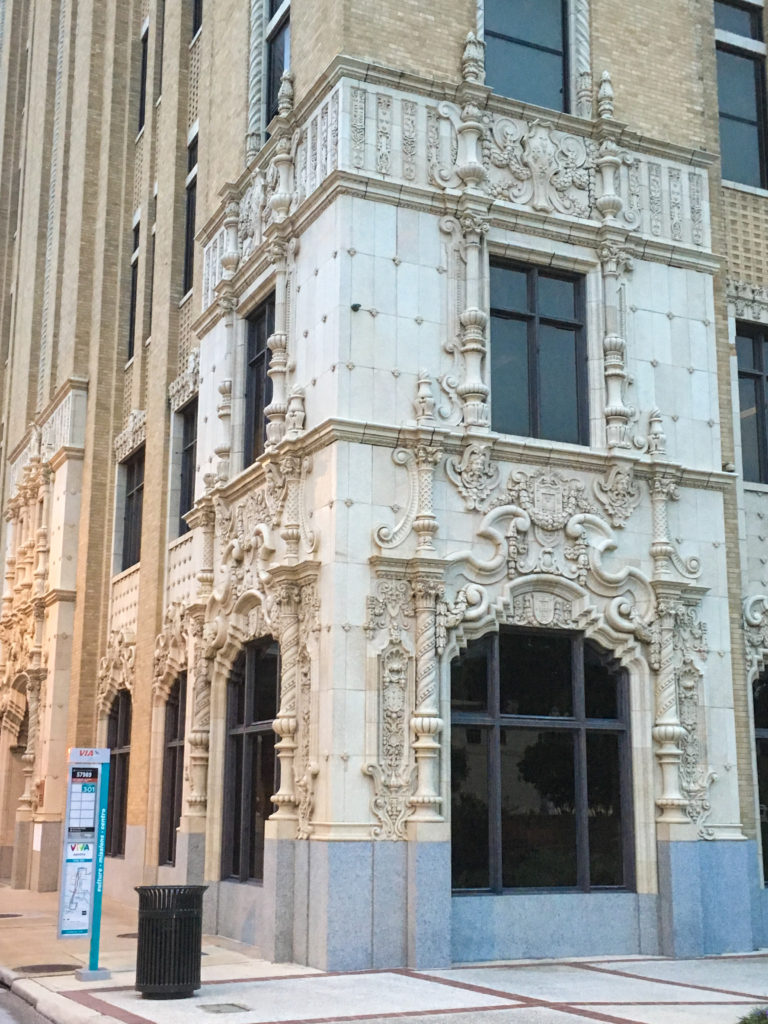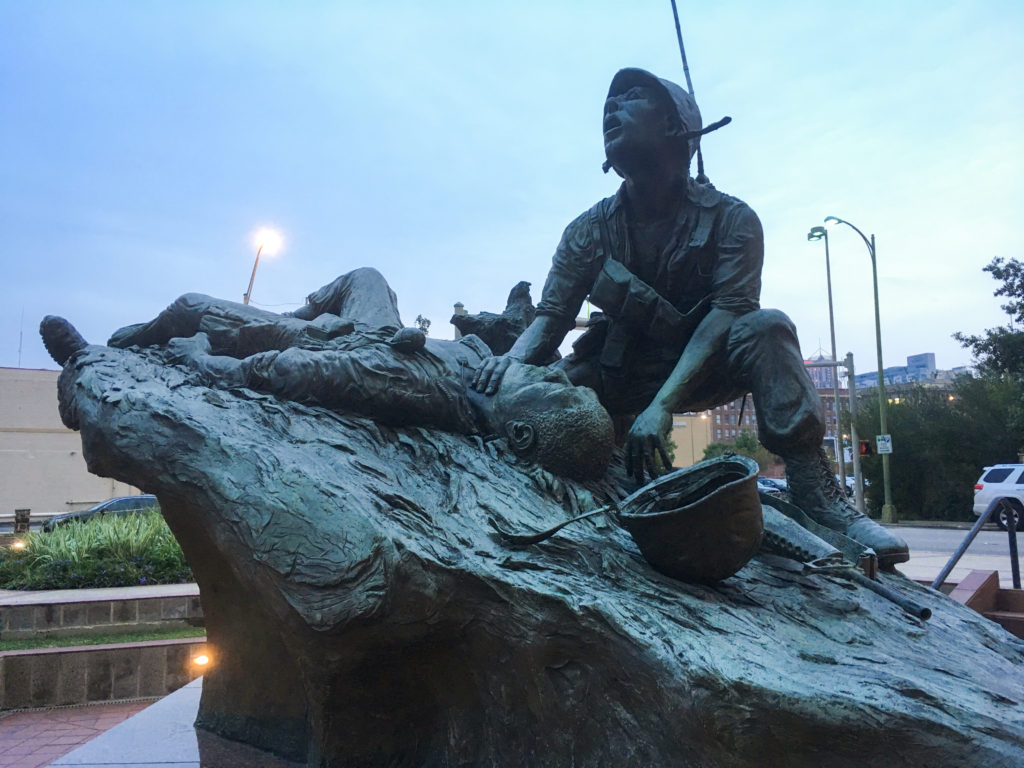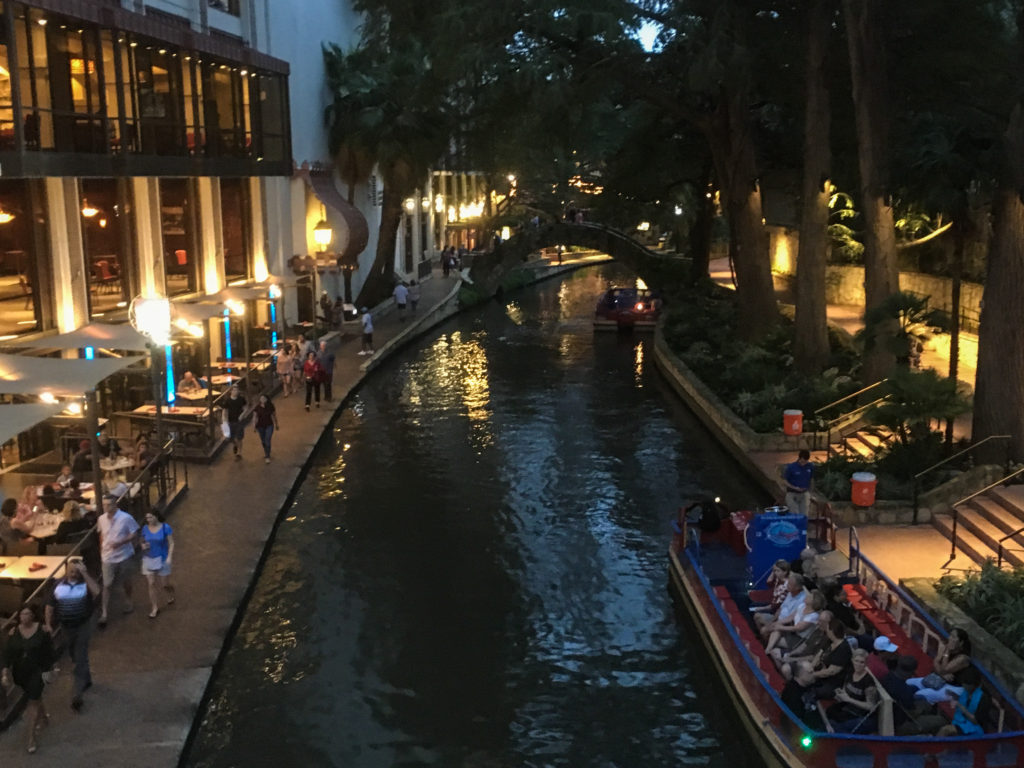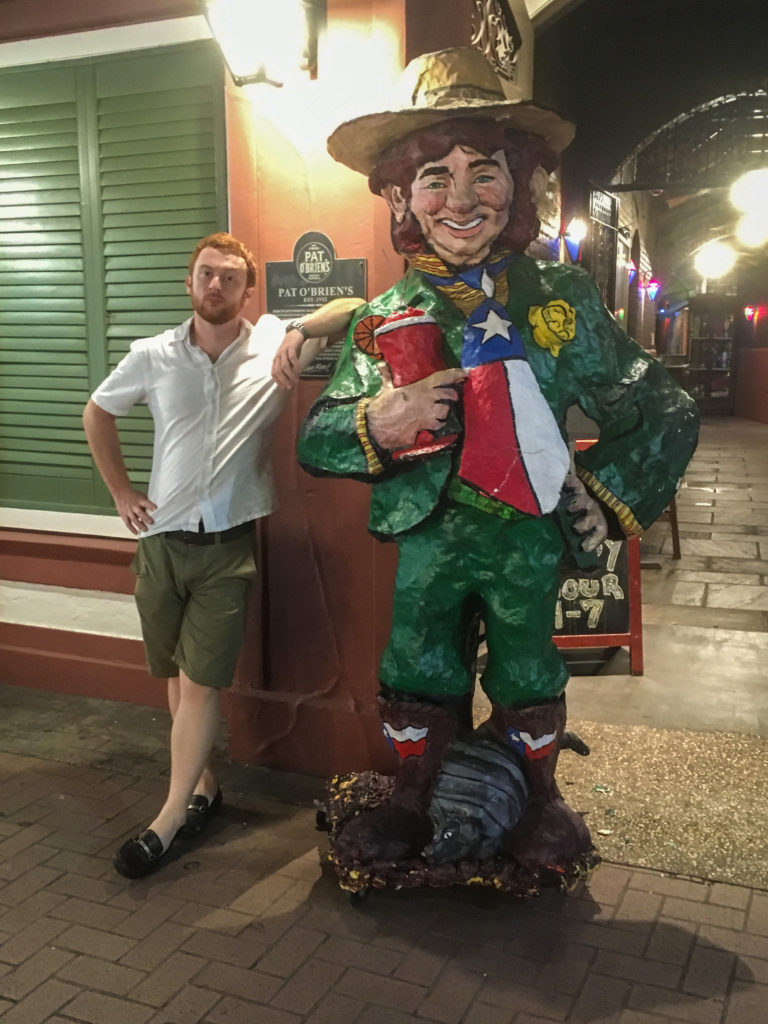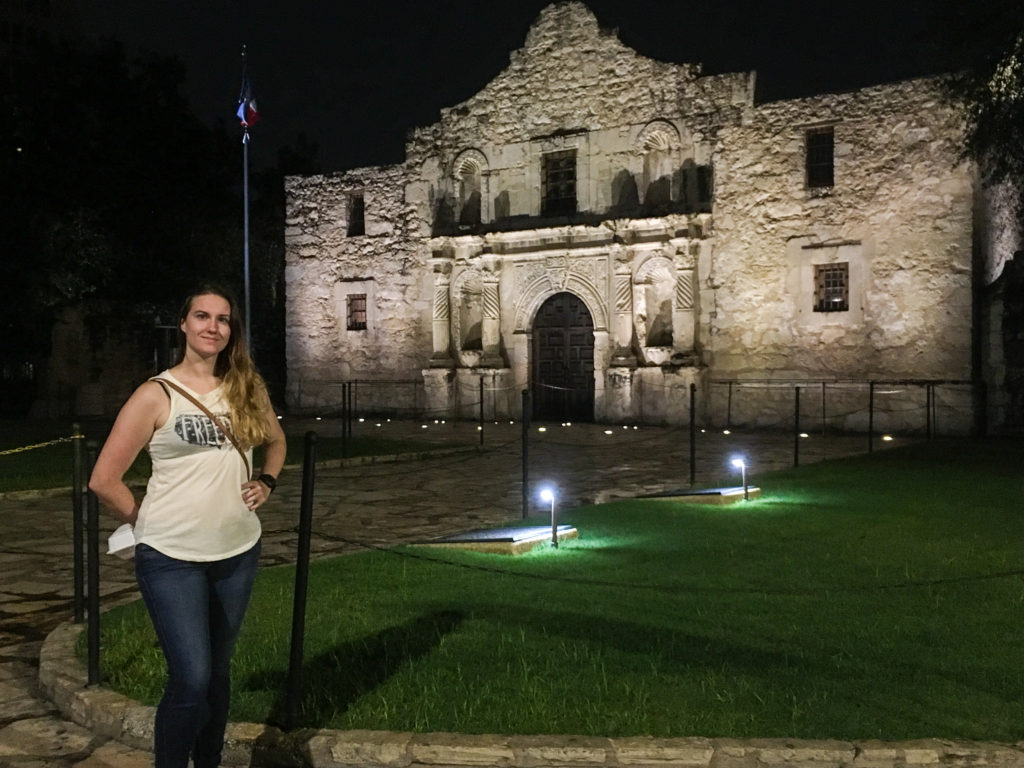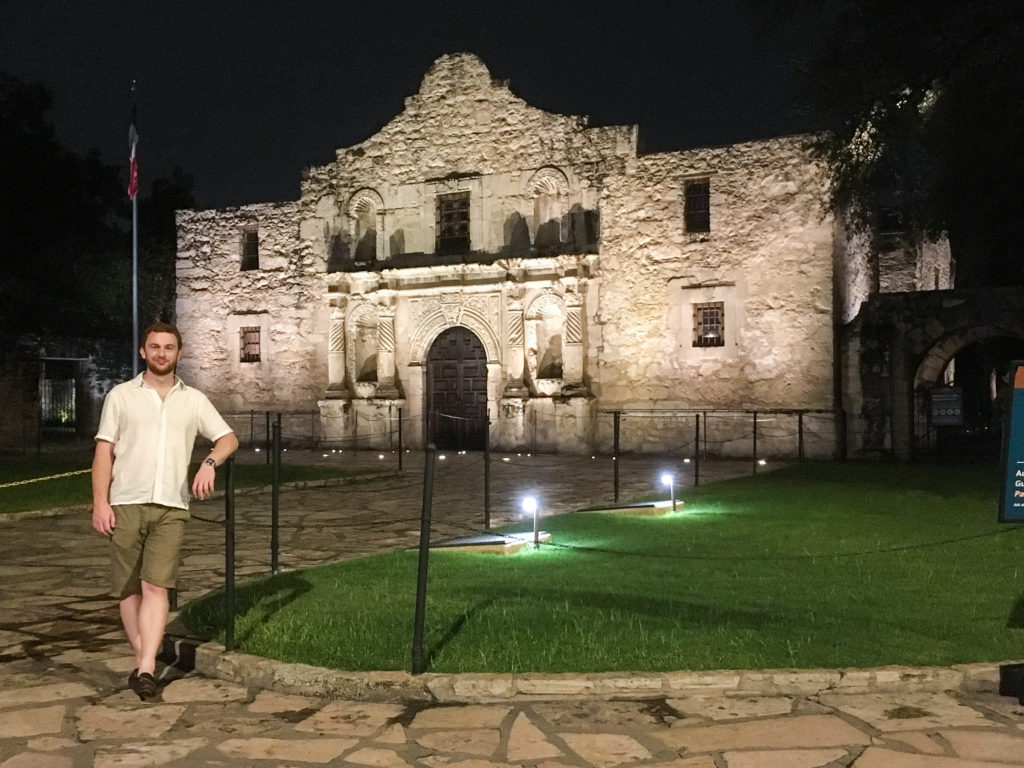 Where We Ate
430 E Commerce St, San Antonio, TX 78205
Open 11m to 10pm Sunday through Thursday and 11am to 11pm Friday and Saturday.
The prices weren't expensive at all considering it was right on the river. Dinners range from $10-$20.