"Mobile, Alabama?" you say, "Why go there when there's so many other places to see?"
Don't write off Mobile so soon.
One of my goals is to visit all 50 states in America. I figured while in New Orleans, why not cross off Alabama and Mississippi during our trip?
Katie was on board with the idea so we planned an overnight stay in Mobile, Alabama.
Mobile, Alabama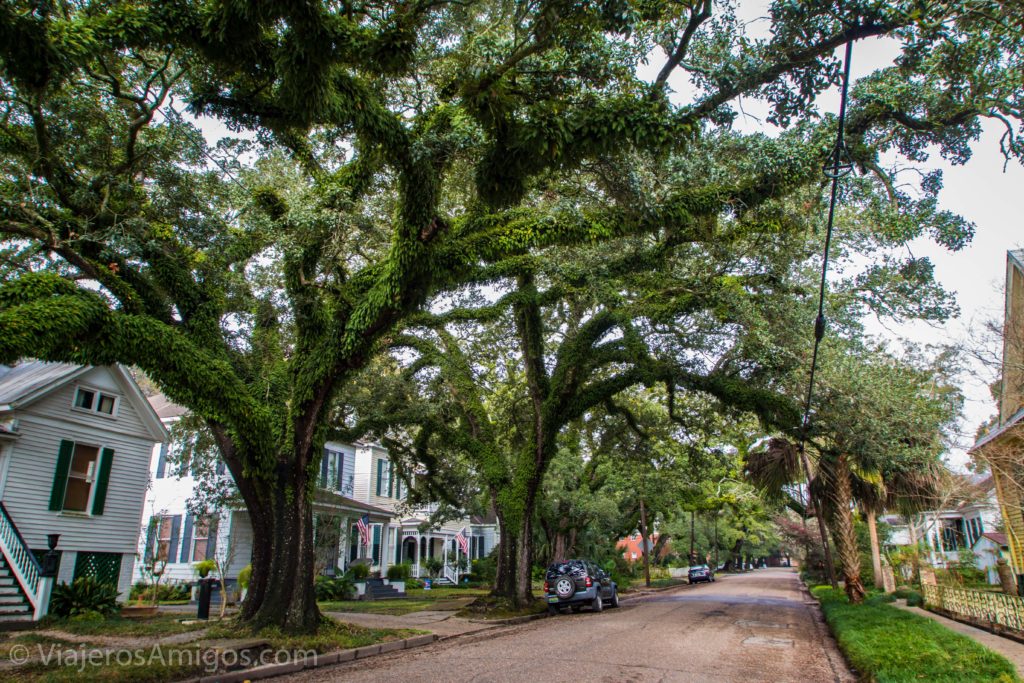 The houses in Mobile are adorable. When we pulled up, we saw that we were staying in an historic home, and that most of the homes in the neighborhood were historic too!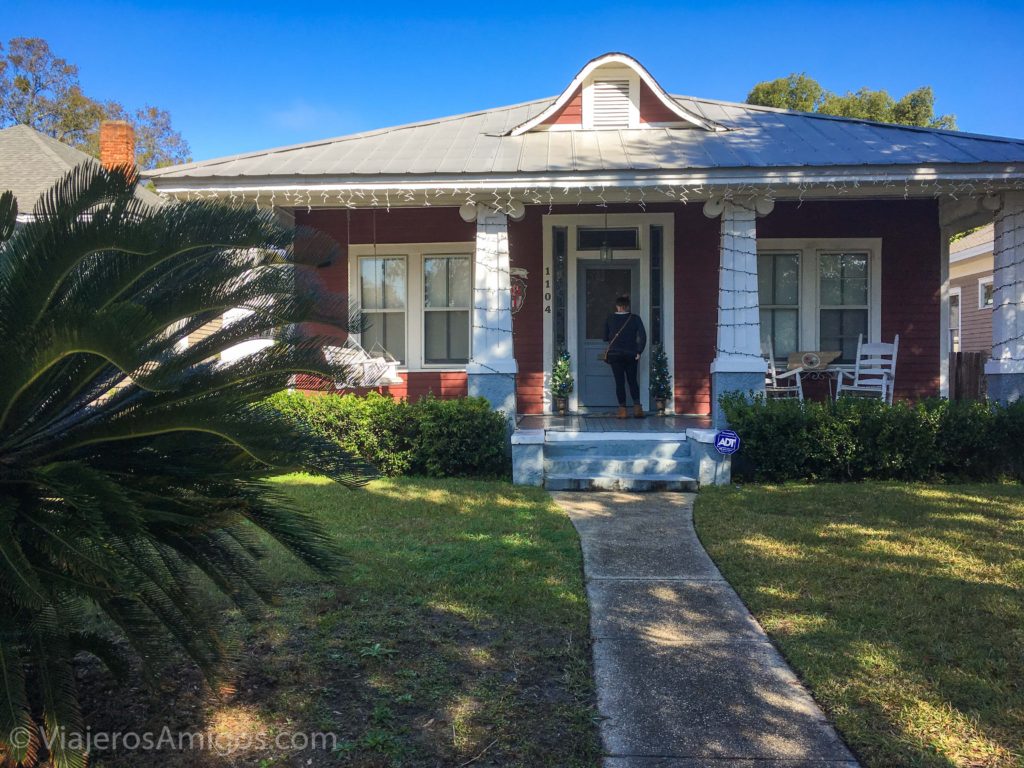 The streets are also very quiet and peaceful. It's in stark contrast to the noisy French Quarter of New Orleans.
Our Airbnb location was on a nice, quiet street decorated with strings of Christmas lights.
We visited on December 21st; nine days after the Alabama Senate special election. There were still election signs all over people's lawns and I was surprised to see 100% of them were in support of Democrat Doug Jones and against Republican Roy Moore.
Not to get too political here, but my surprise was due to the news' reports about how popular Roy Moore was and what a Republican state Alabama is. Apparently Mobile leans the other direction.
Dauphin Street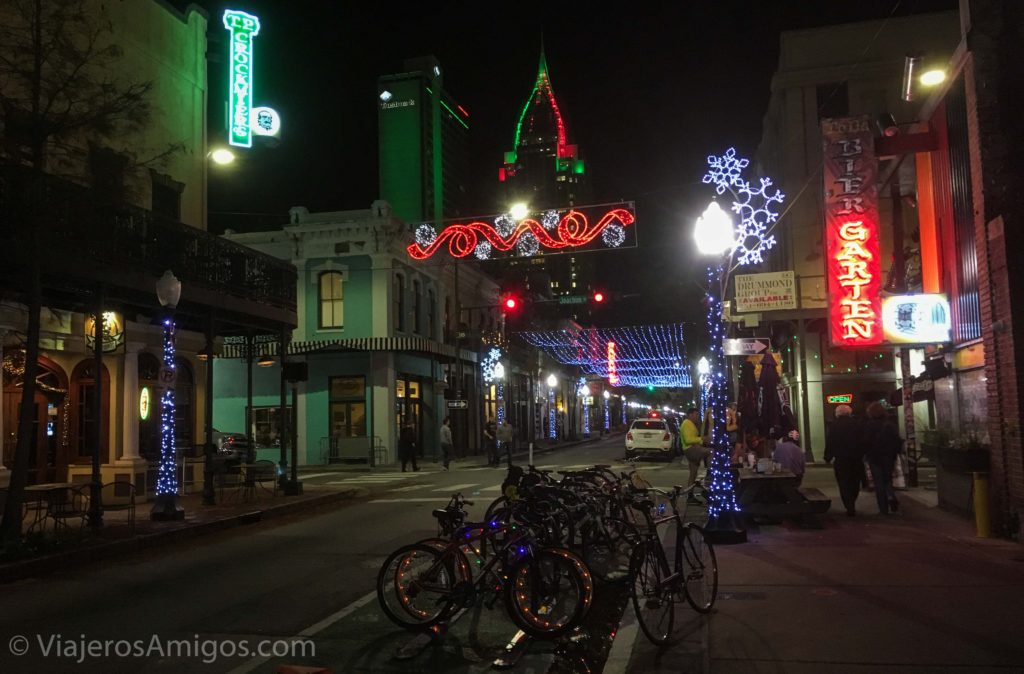 At night time you want to head right on over to the downtown. We stayed there on a weeknight so there wasn't much happening, but if you visit, go to Dauphin Street.
Like the rest of the city, the buildings lining Dauphin Street are very historic. But don't think that means they're stale!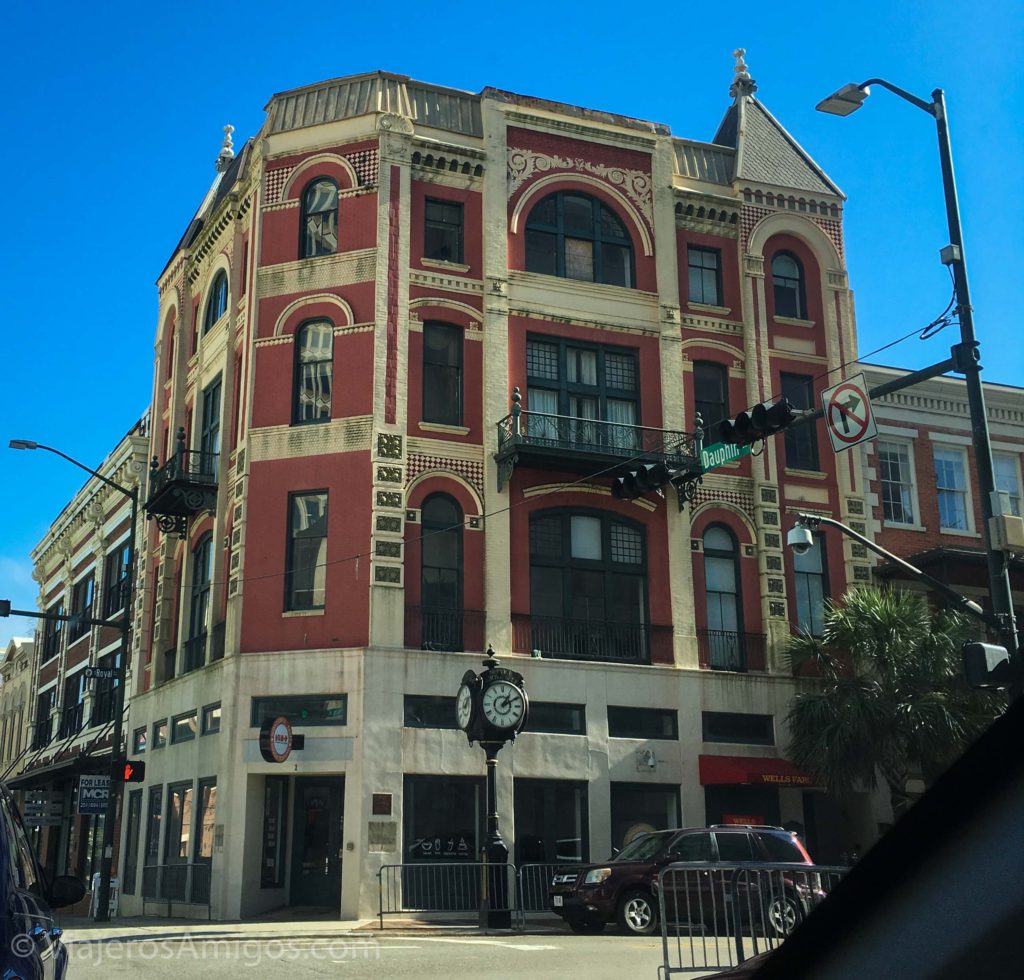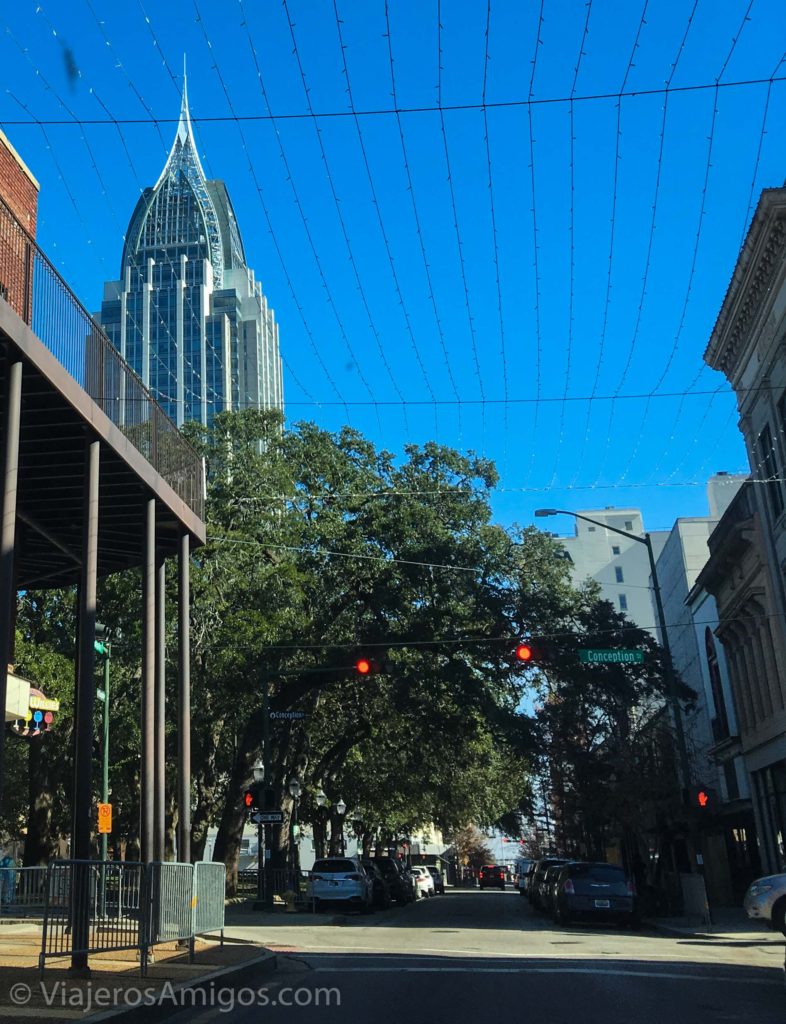 There are "hip" restaurants and bars lining the street. We checked out the different restaurants before settling on Loda Bier Garten. It was a good choice.
Between the two of us, we ordered chicken salad, spinach artichoke dip (with nachos) and a salad with seared tuna for a total of $41.40.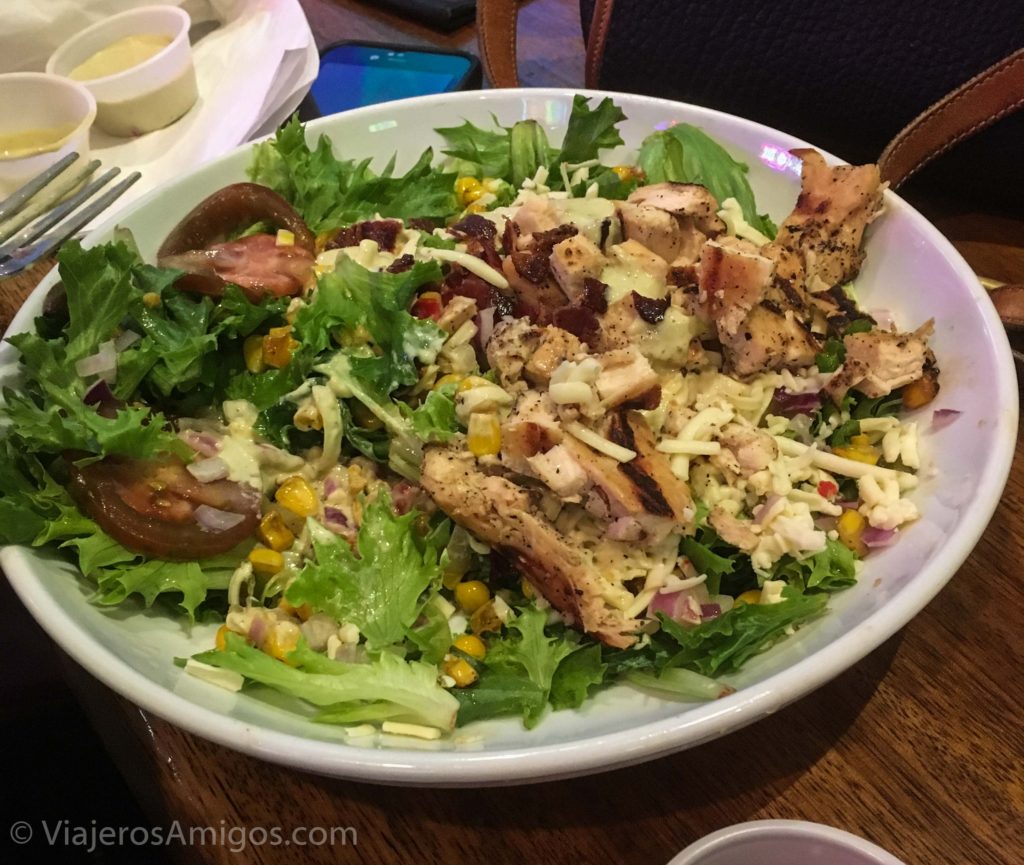 Each of the portions was massive and we probably could have just chosen one. However, we were glad with each of our choices as all of it tasted great!
Morning Stroll
The next morning, we took a walk around the neighborhood to take some photos. It was a relaxing stroll with no rush. It was great!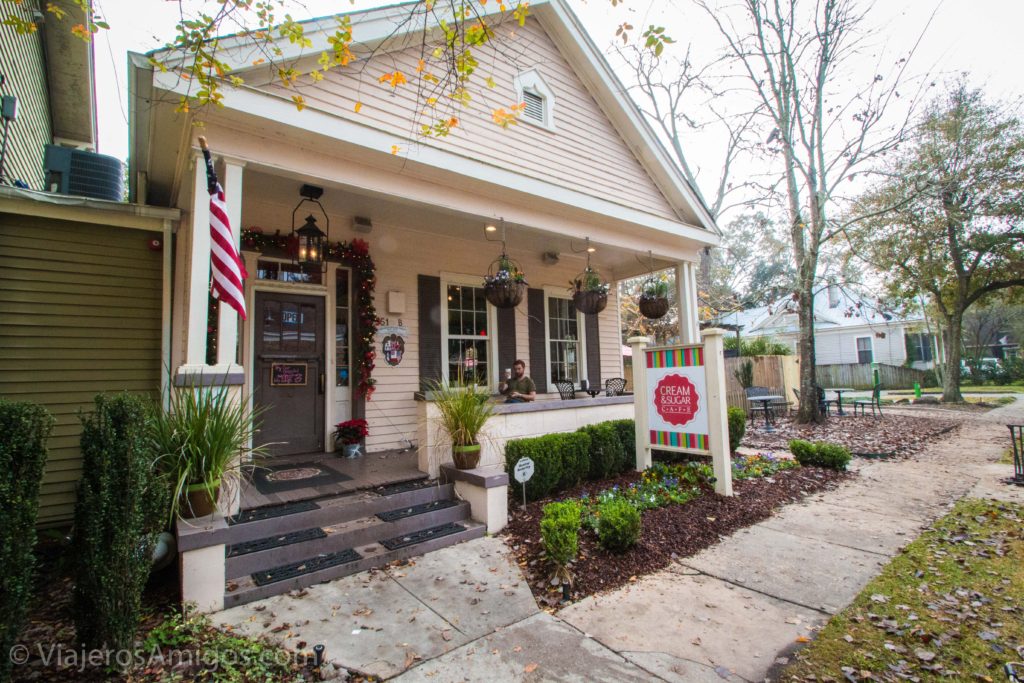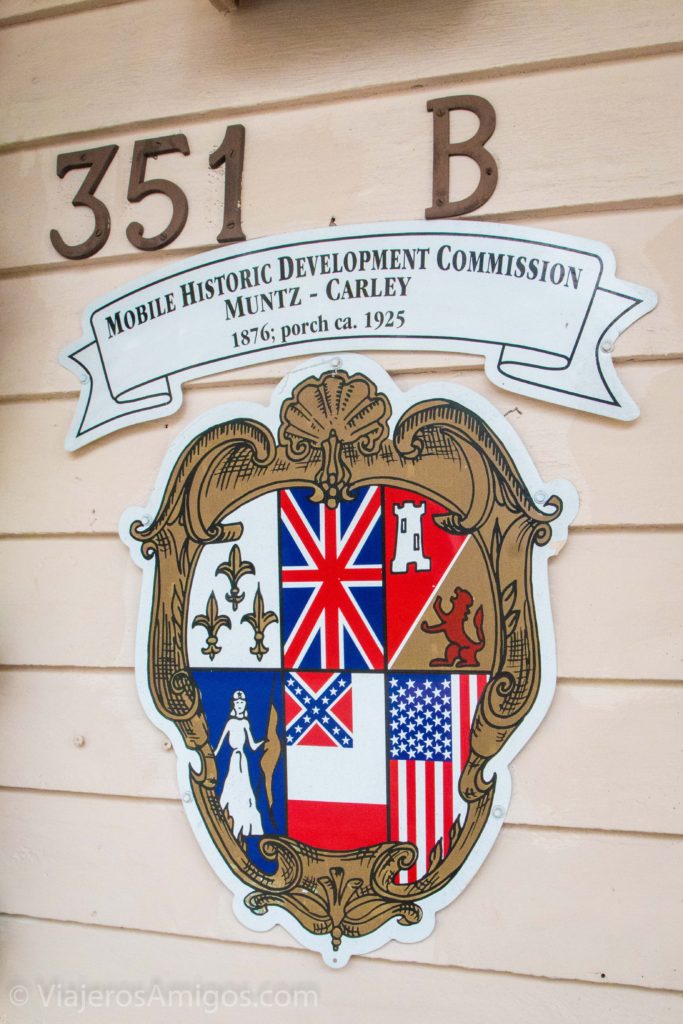 For breakfast we stopped at the Cream and Sugar Café down the street from our place. For $22.85 we got 2 coffees; 1 conecuh sausage, egg and cheese biscuit; and 1 bagel with lox.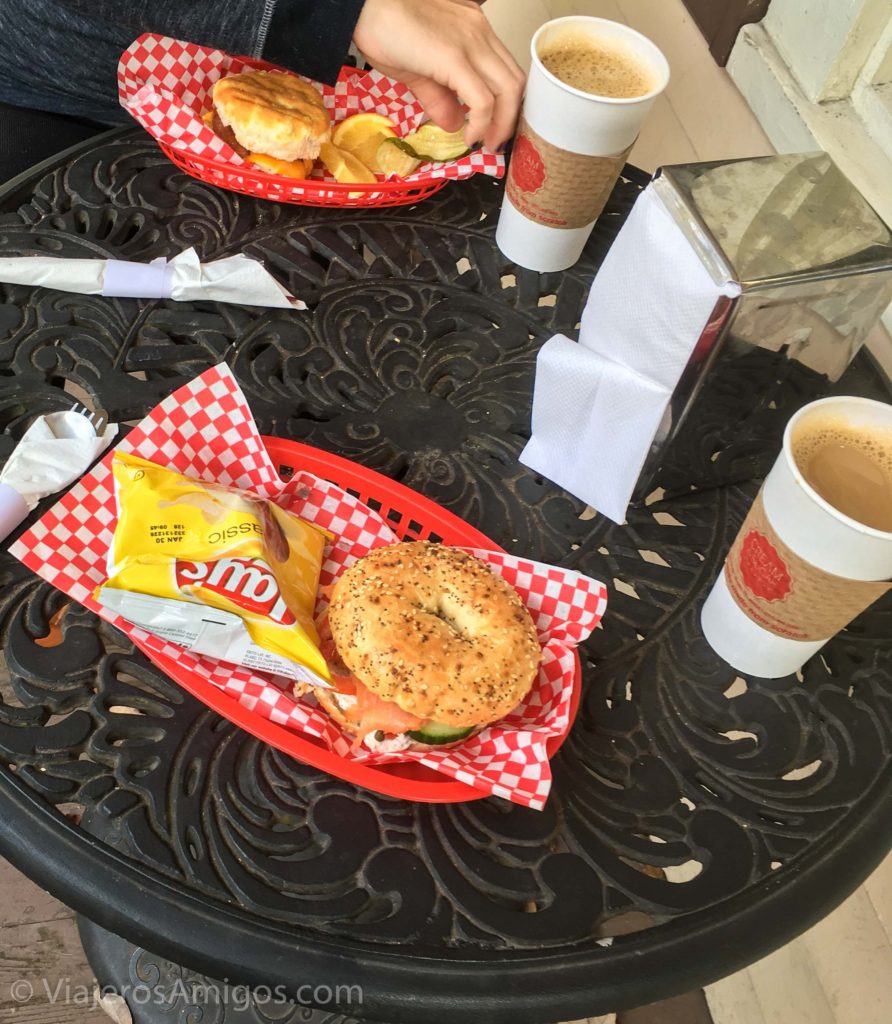 We remarked to the employee how pleasant the weather was there and that it wasn't too hot. She replied that they just had snow the week before; something that hasn't happened there in decades!
Mobile's Oak Trees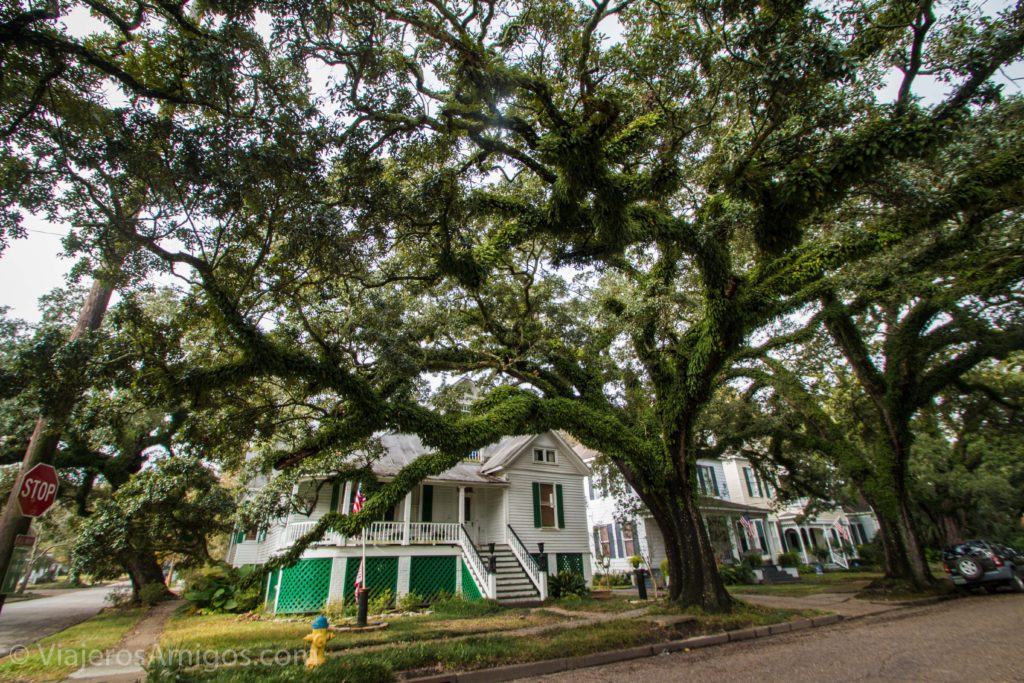 The number one thing that makes Mobile, Alabama so great is it's oak trees. Officially named Quercus Virginiana, the city is filled with them.
We loved how much shade they provide, and how massive and squiggly each branch is.
The sidewalks in town are at their mercy. Some go up to three feet high in places to navigate over the tree roots. In other spots, the sidewalks go entirely around the tree.
Head over to Washington Square during your visit. The oak trees are on full display here.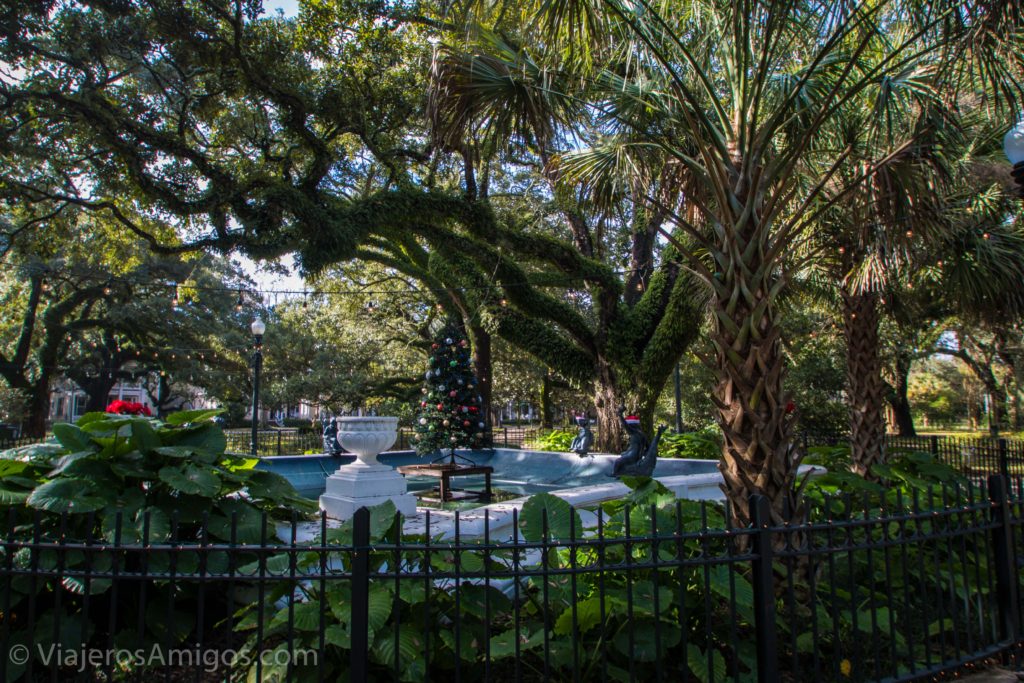 Many of the trees' branches reach out across the sidewalks.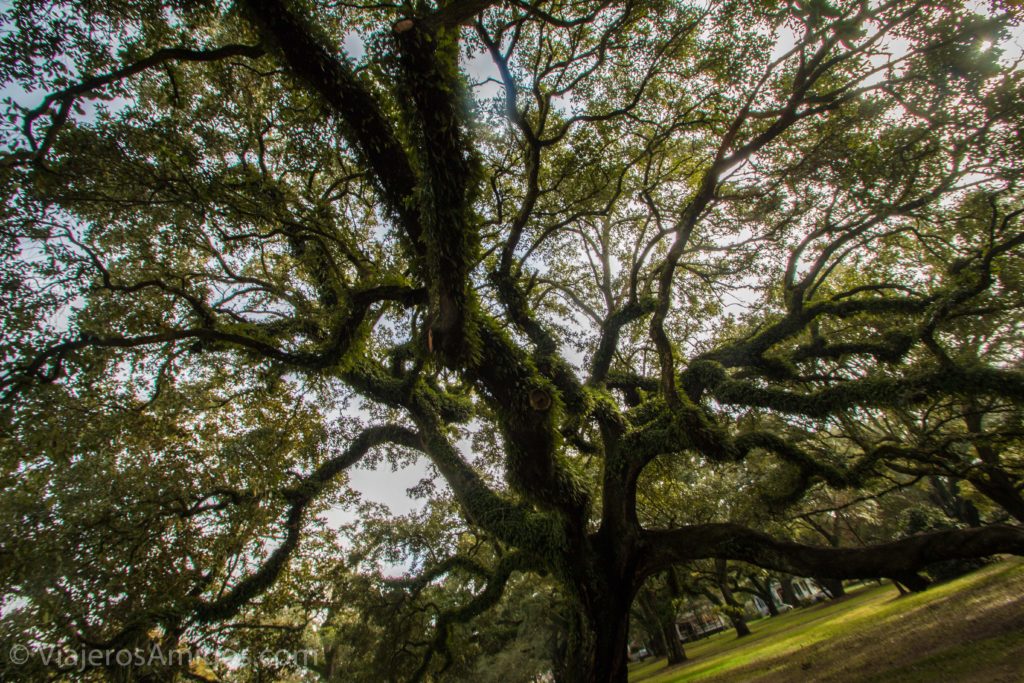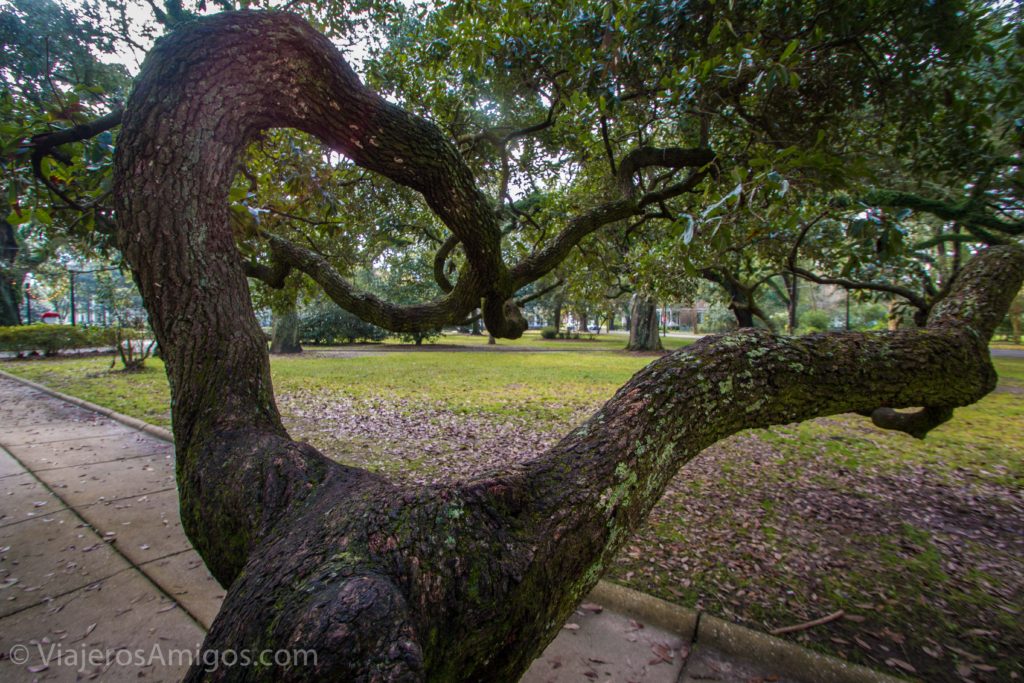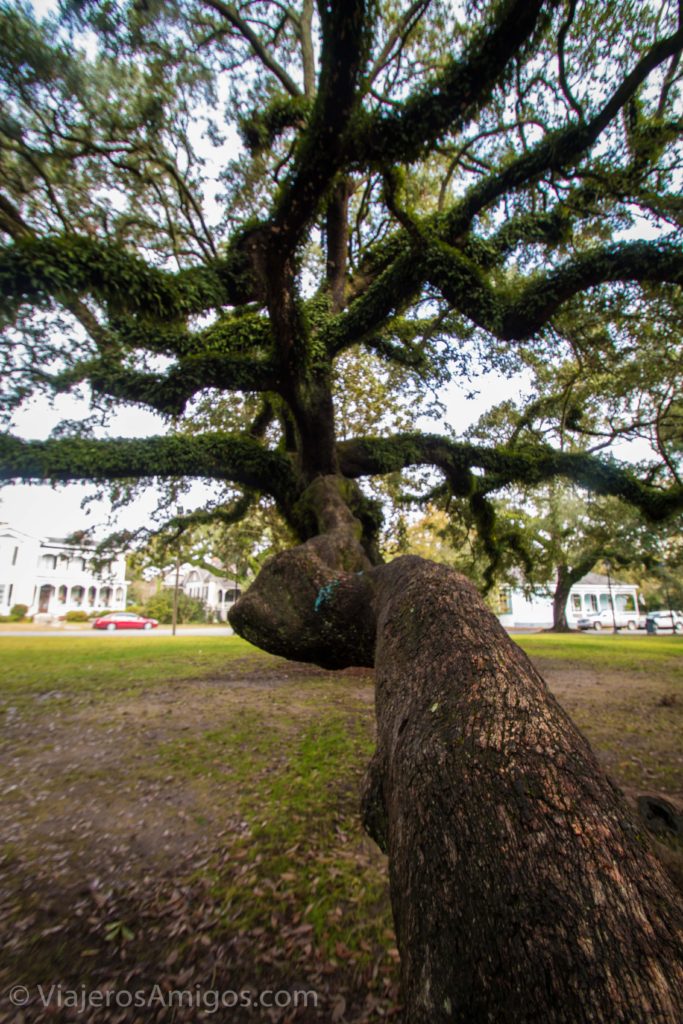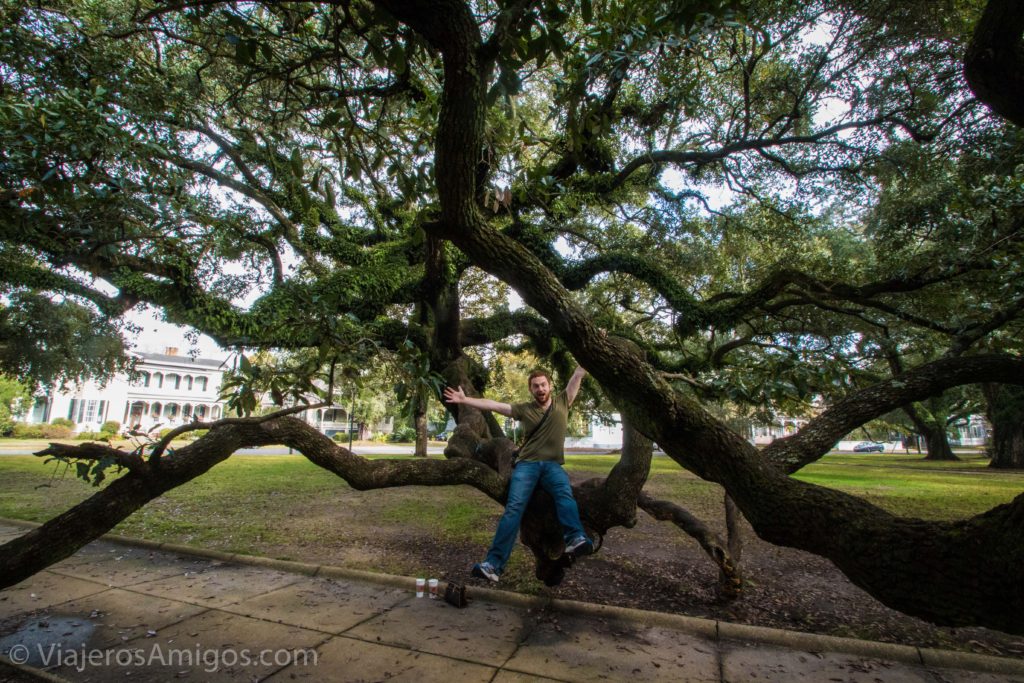 Should You Visit?
Personally, Mobile, Alabama was a highlight of our trip.
Being a quiet town, it seems best for families and couples.
While there are bars, it's not a wild city that a large group of friends would want to visit.
Other Things to See
We didn't have enough time on our visit to see any more places, but any history buff would enjoy the USS Alabama and Fort Condé.
The USS Alabama is a battleship museum located at 2703 Battleship Parkway. General Admission is $15 for adults, $13 for Seniors and $5 for active duty military.
They are open 8am-6pm every day April through September and 8am-5pm October through March.
Fort Conde is a reconstructed colonial fort located at 150 S Royal Street. It is open every day, year-round from 10am-5pm. At the time of this writing, the tickets page was unavailable so we can't tell you how much it costs.
Where We Ate
251 Dauphin Street
Open Sun-Wed 11am-1230am, Thurs-Sat 11am-2am
Phone: (251) 287-6871
Cream and Sugar Café
351 George Street
As of the time of this writing, Google says that it is permanently closed.