As Winter approaches it seems like a good time to write about our January visit to the city of Matsumoto to see Matsumoto Castle.
This medieval citadel is a beauty to see in person.
Unlike many of the utilitarian castle in Western Europe (I'm looking at you England, Ireland and Spain), Japanese castles were both useful and a work of art.
Matsumoto Castle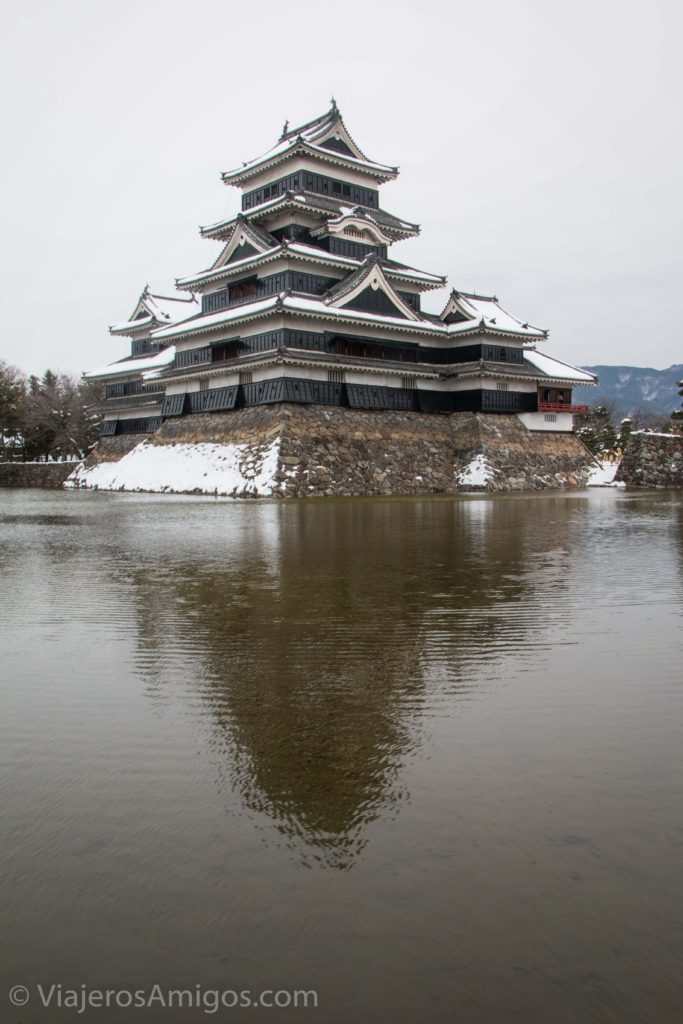 While we got to see Osaka Castle from the outside, I really wanted to see the interior of a Japanese castle. I heard Matsumoto Castle was the place to see.
About a 15 minute walk North of Matsumoto train station, it's an easy walk. It will even bring you through a small park.
According to Visit Matsumoto,
Construction began in 1592 of the elegant black and white structure with its three turrets. Because of the elegant black walls, Matsumoto Castle is sometimes called 'Crow Castle'.
While it appears to have five floors from the outside, the inside of the castle has a small, hidden sixth floor.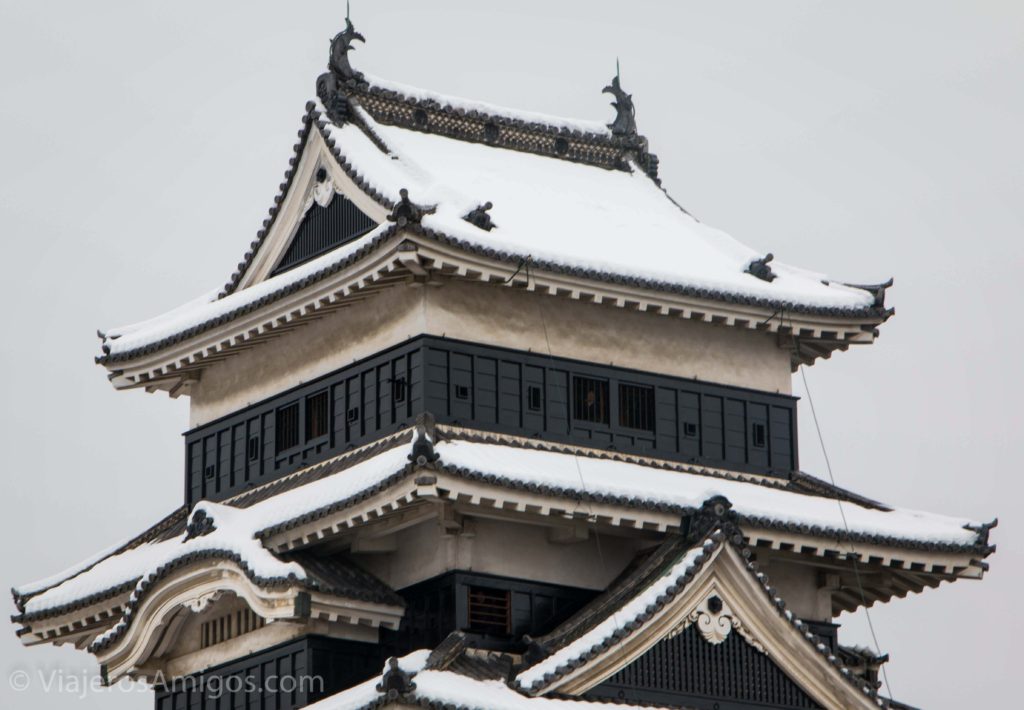 Like Osaka Castle, Matsumoto Castle is surrounded by a moat (filled with koi), which adds to the "cool" factor. My imagination was running wild when I saw the castle as it brought back memories of playing Age of Empires 2 on my computer during my childhood.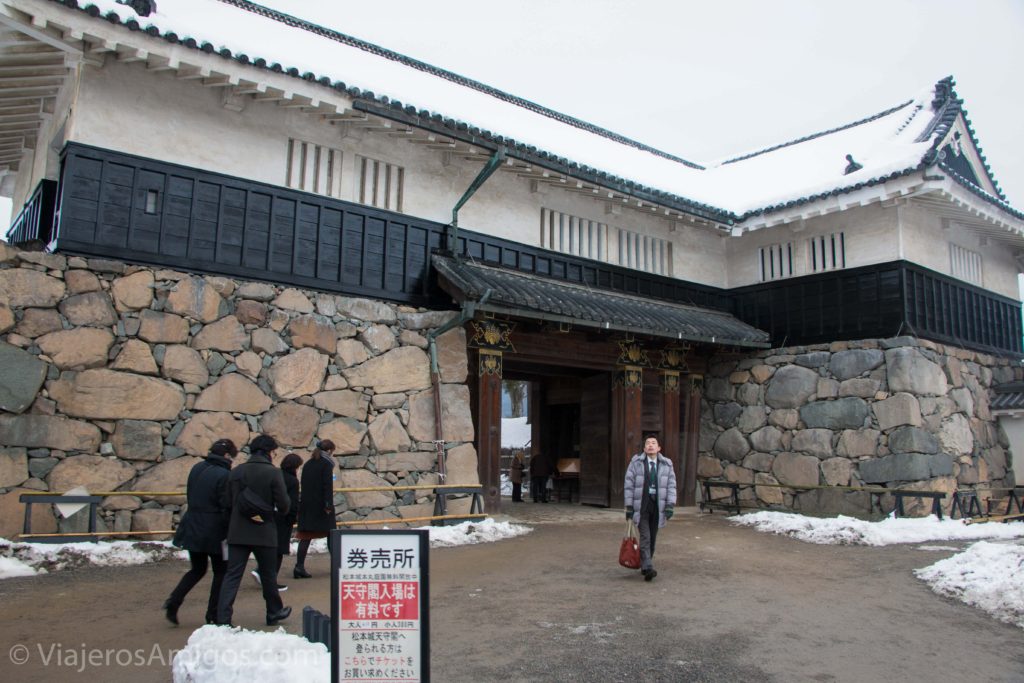 As you enter through the main gate onto the castle grounds be sure to stamp your passport with the novelty stamp available.
Inside the Castle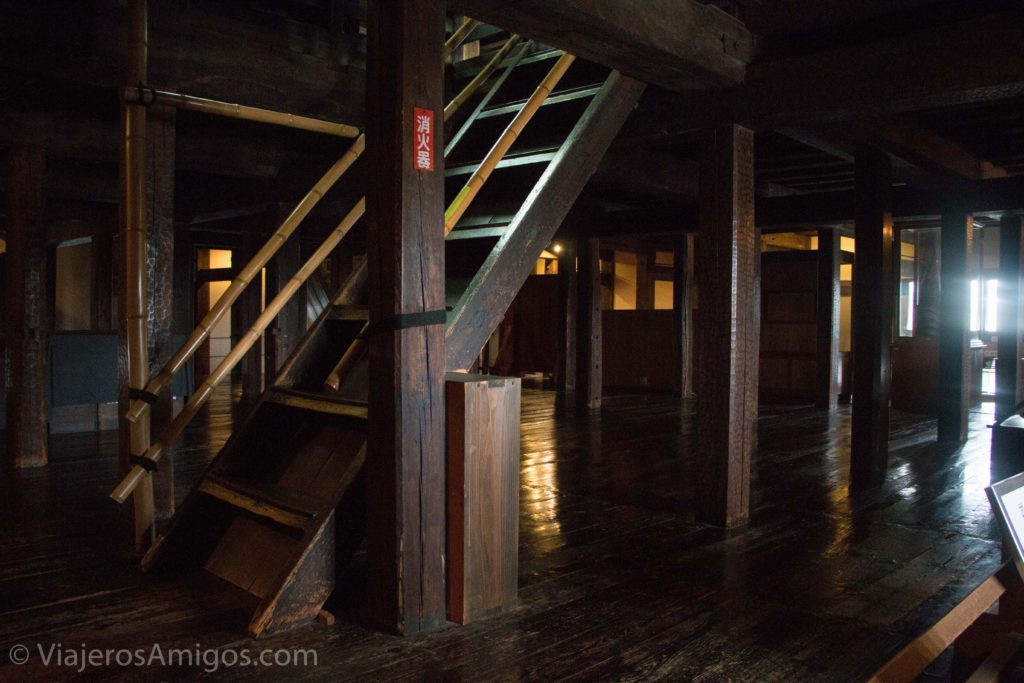 The first thing to greet you when you walk inside are some very steep steps. If you have mobility issues, this castle won't be for you.
The castle has largely remained as it was when it was built. It's cool to be able to throw yourself back into Japanese history like that.
The only downside is without furniture it's a little difficult to picture what living in one was like.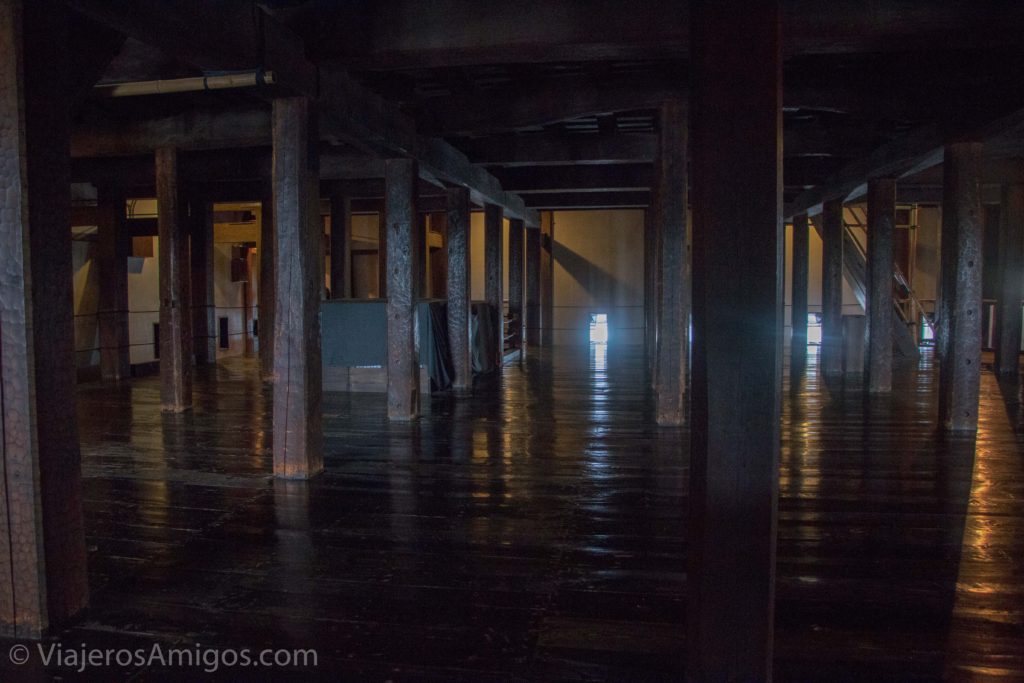 Watch your head as the ceilings were built pretty low.
Without any fires burning, or modern heaters, the castle was pretty cold during our trip. Any open windows we passed would bring a fresh chill.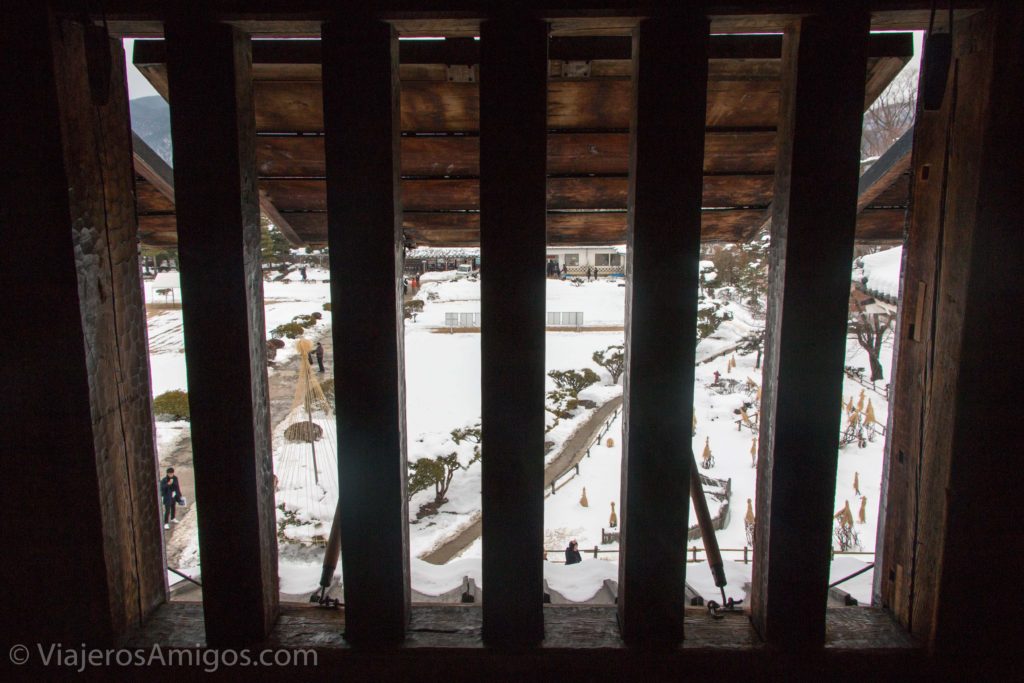 Once you reach the top, where the emperor would hide out during an attack, you are treated to panoramic views of the city and the surrounding mountains.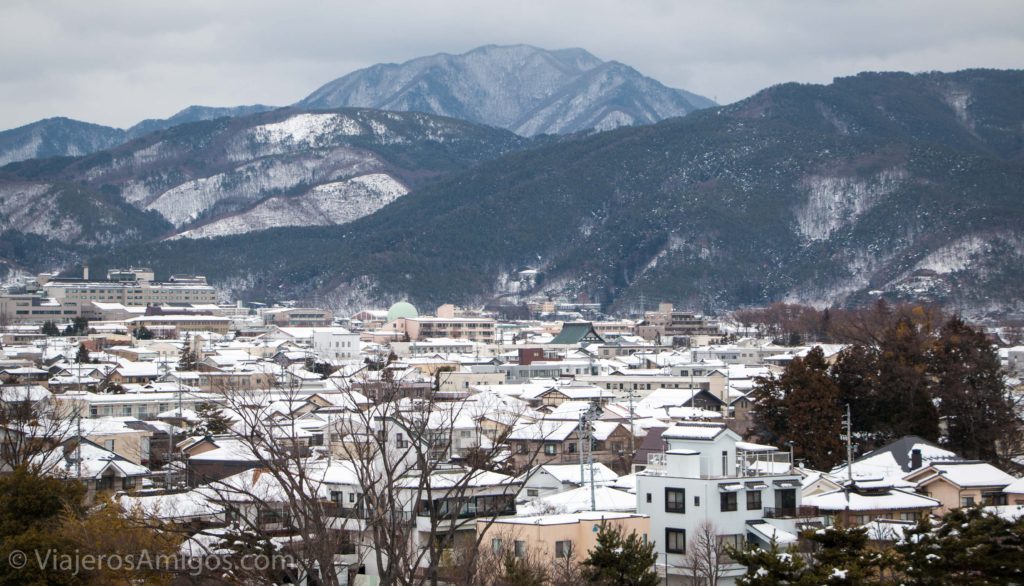 Each wall has windows looking out over the grounds.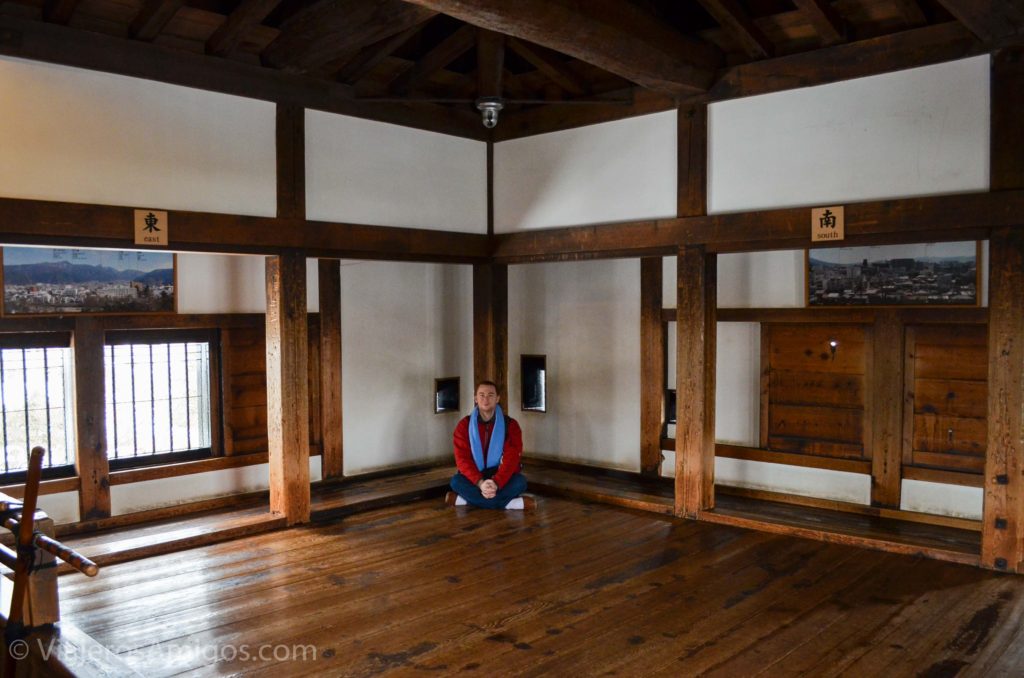 A Museum Too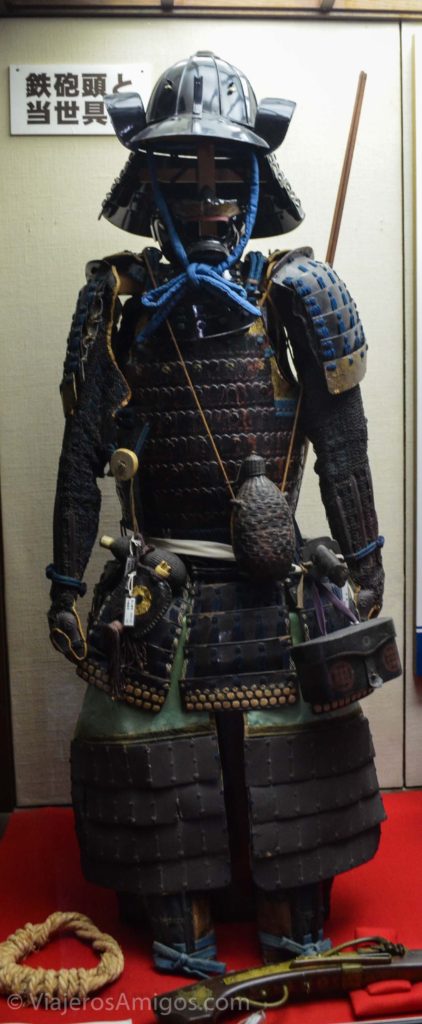 In addition to the amazing opportunity to see the inside of a Japanese castle, we were treated to an exhibit on weapons used during the Warring States period.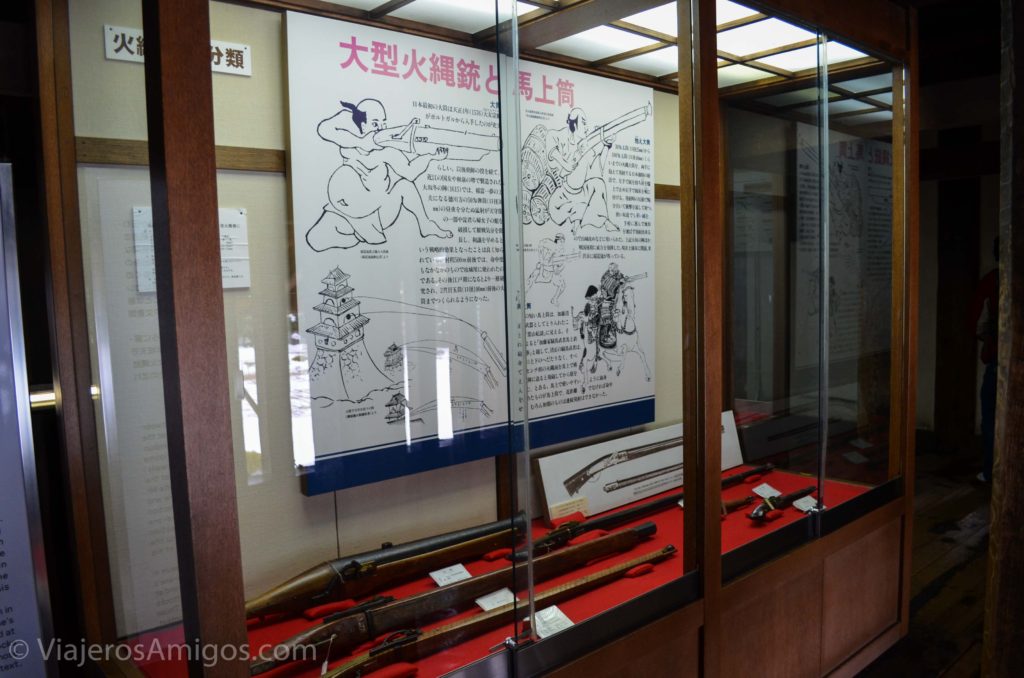 The guns look very different from modern ones, but their impact was significant in changing the way battles were fought.
Where to Eat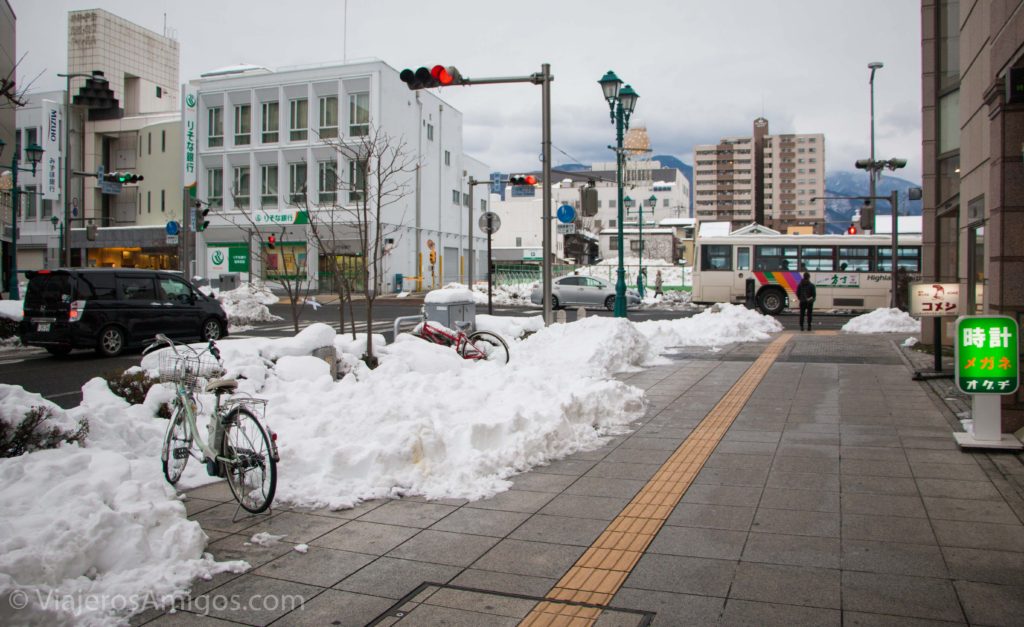 After an afternoon touring Matsumoto Castle, you'll probably be hungry. If you are visiting in Winter, you will be happy to find shelter from the cold winds running through the streets.
Heading out from Matsumoto Station, there are two streets directly across from it going Eastward. You can't miss restaurants on either street.
While I didn't note the names of the restaurants we stopped at, we ate in two different places. The first one had some interesting Japanese rock playing over the radio and interesting posters plastered along the pillars.
The second place had menus in full Japanese, including using Japanese numbering for prices. Accordingly, we had no idea what we were ordering or how much it would cost.
I ordered soba noodles, expecting some delicious hot soup, but instead received a small bamboo tray with a tiny portion of cold soba noodles. It wasn't what we were expecting at all but tasted good regardless.
Asama Hot Springs
We were going to try and visit an onsen to warm up after such a cold day, but no trains went to the closest one we found on Google, Asama Hot Springs.
You can take a gander at the bus schedule or calling a taxi, but if you don't understand Japanese, it will probably be too difficult to get there.
We hope that this post has helped convince you to take the train on over to Matsumoto city to see the castle!
Visiting Matsumoto Castle
Hours: 8:30am – 5:00pm (last entry at 4:30pm)
Admission: ¥610 (as of January 2016)
Closed December 29-31.
Not wheelchair accessible. No restrooms inside either.
More Photos