So you've checked out a show at Preservation Hall, and you've partied on Bourbon Street in the French Quarter.
You've probably thought to yourself at some point, "This is cool, but it sure feels touristy."
If you want to get away from the gift shops and drunk college students, take the walk over to Frenchmen Street.
Frenchmen Street
When we were researching our trip to New Orleans, we read that Frenchman Street is what Bourbon Street was before it became famous. Naturally we had to check it out.
Located at the very Eastern end of the French Quarter, the area of interest really only spans a few blocks of one street.
But within those few blocks you'll see restaurants and bars, and if you go at night, you'll have a smorgasbord of live music to choose from.
Our Visit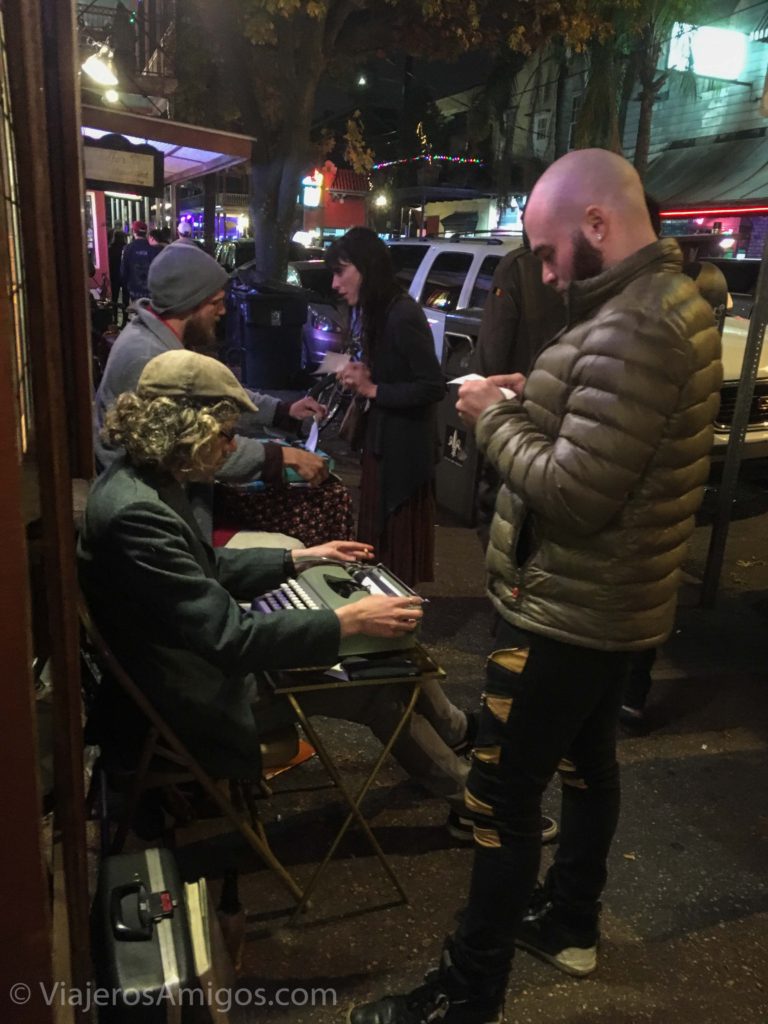 Believe it or not, Frenchman Street was wilder than Bourbon Street was in December. Outside of Mardi Gras and Halloween, Frenchman Street must be the bigger draw.
Being that New Orleans is a place many people travel to to get drunk, it shouldn't have been too surprising that there were a lot of drunk people outside the bars on Frenchmen Street. Nevertheless, we were surprised by the amount of vomit on the sidewalks we had to maneuver around.
Don't let that discourage you though. On our first visit, we passed bars playing the Blues, Zydeco, New Orleans Jazz, and Rock. On the second visit later in the week, we passed places playing Jazz, Reggae, Ska, and Bluegrass. This street has music for everyone.
There is also a little venue for artists to sell their work called The Frenchmen Art Market that is worth a perusal.
Along the street we passed a few different people writing single-sentence poems about people on their typewriters and the subjects of the poem paid what they wanted for it. It was cheesy, but clever.
Where We Ate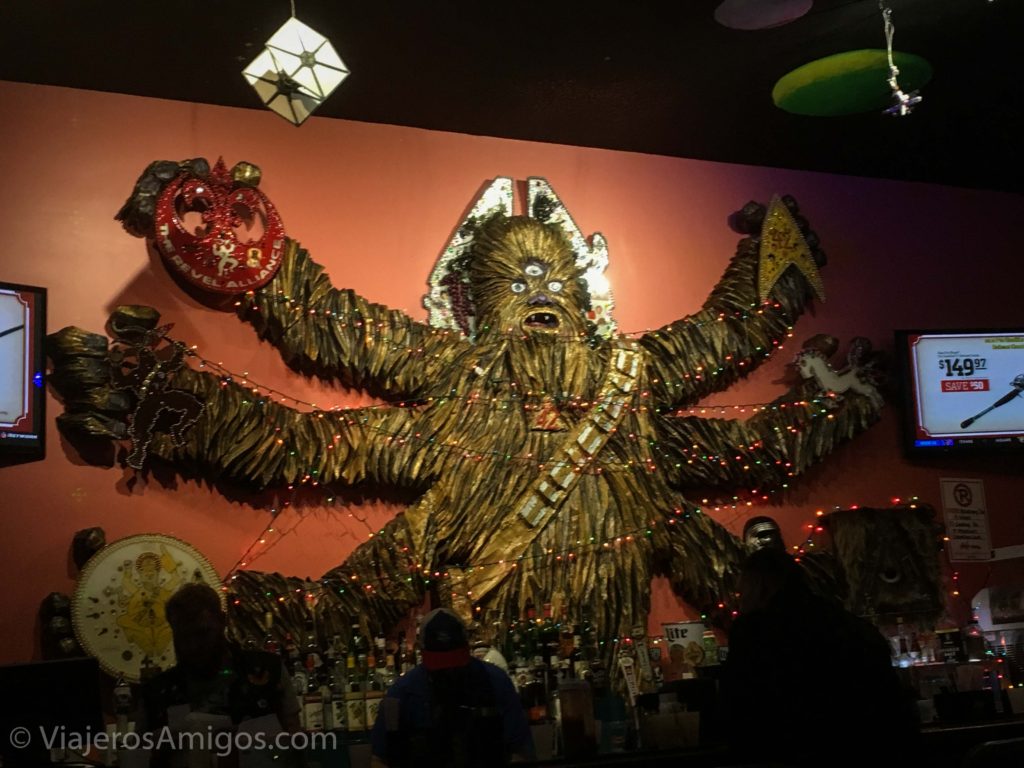 601 Frenchmen St, New Orleans, LA 70116
(504) 309-3362
Open 11am-Midnight Sun-Thurs, 11am-3am Fri-Sat
While we didn't actually eat anything at this hot dog place, the décor was pretty neat. There was this psychedelic Chewbacca painted on the wall, along with various other Star Wars decorations, and the balcony upstairs was easy to grab a seat on and watch the crowd below.
606 Frenchmen St, New Orleans, LA 70116
(504) 383-5131
Open 6pm-2am Sun-Thurs and 4pm-3am Fri-Sat
A Mexican taqueria where we ordered some burritos.
The food wasn't very good (super raw onions gave us heartburn and overpowered the rest of the burrito) and half of the menu options weren't available.
However, there was a good band that performed named In Business that was a mix of funk, rock, reggae, ska, and rock. They are a jam band and their singer has a very powerful voice. I'd recommend seeing them if you can.
What are your thoughts on Frenchmen Street? Would you recommend a visitor go?