Like we did with our trip to Texas, as we wrap up our posts on Cartagena, we wanted to share our thoughts and observations on Cartagena that didn't really have a place in the other posts.
The Weather
The weather in Cartagena is above 80 degrees Fahrenheit all year long. We went in December during some of their cooler months and Kevin still sweat through all of the clothes he brought. The humidity in Cartagena is no joke.
It's best to head out early in the morning to walk around and take photos, and then head back to your place to wait out the hottest hours of the day around Noon.
The Spanish Dialect
Spanish is supposedly clearest in Colombia. We've read as much on many blogs and websites.
Yet there we were in Colombia unable to understand 70% of what they said. Spanish in Colombia is much harder to understand than Spanish in Ecuador and Spain. It's almost as difficult to understand as Panamanian or Puerto Rican Spanish.
We later learned that the clear Spanish we've heard about is up in the Andean region of Colombia. The costeño (coastal) accent seems to be spoken at a rapid pace, with many letters not being pronounced.
Costeños have a lot of words rushing to get out of their mouths in response to pretty simple questions. Even with the drool pooling in our stupefied mouths, they would continue with whatever they said without noticing our lack of understanding.
Christmas Decorations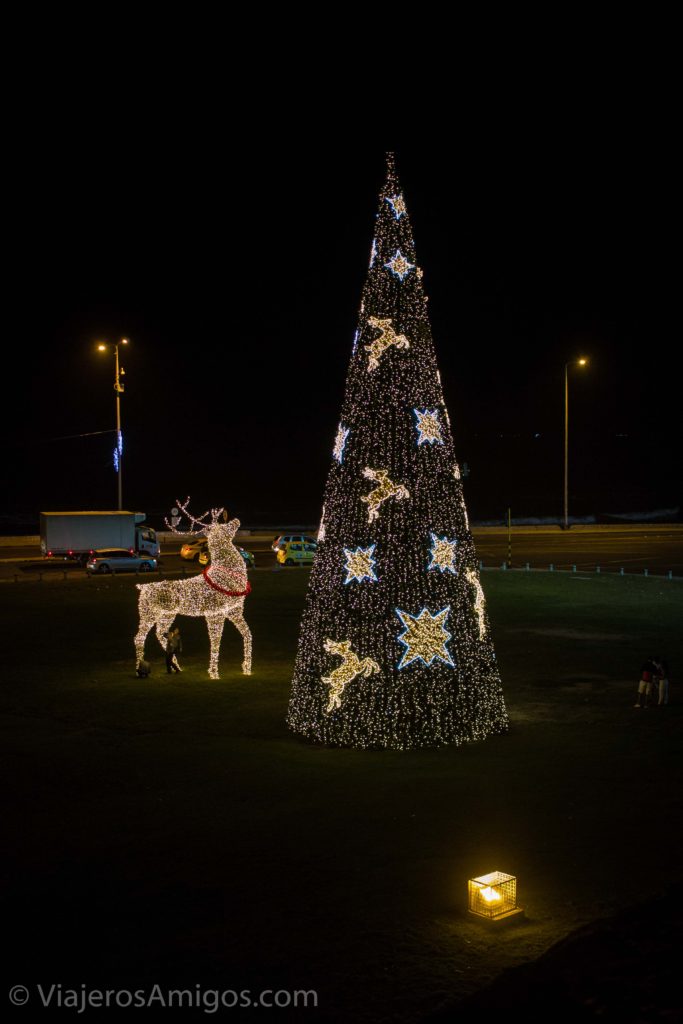 Cartagena was nicely decorated for Christmas when we went in early December. The funny thing is, there was a lot of Northern types of decorations: reindeer, snowflakes, Christmas trees (evergreen).
Walking by some locals' houses, we couldn't help but glance inside the windows and see their beautifully decorated Christmas trees.
It's also an odd feeling hearing Christmas music playing while sweating in the Caribbean heat.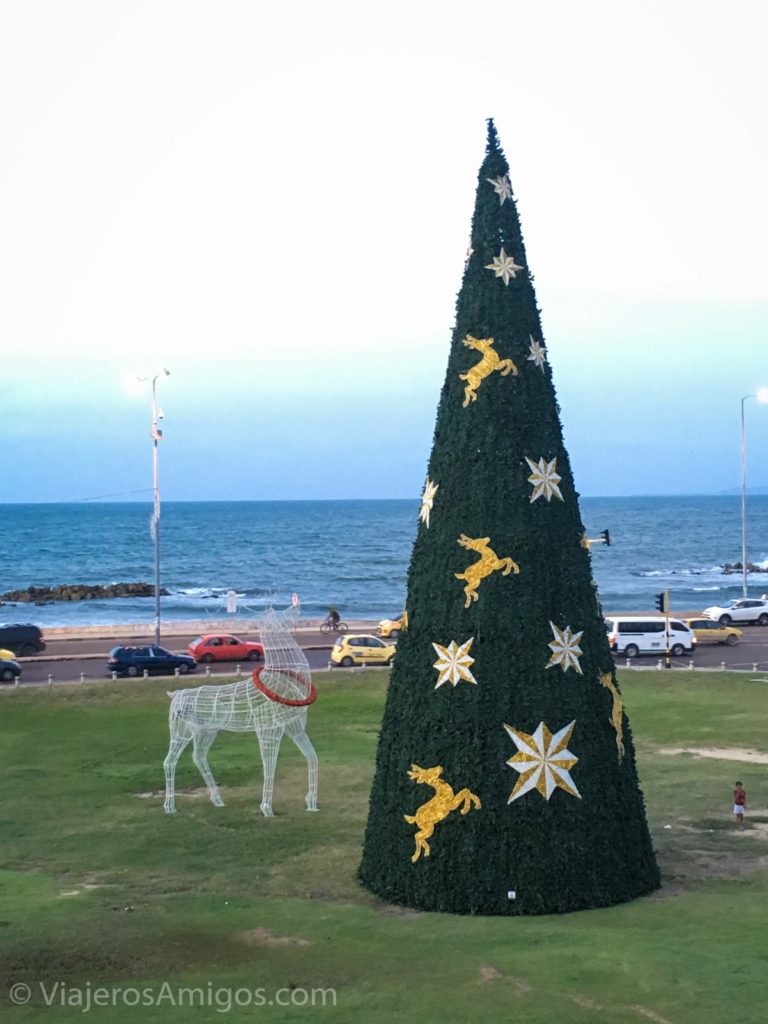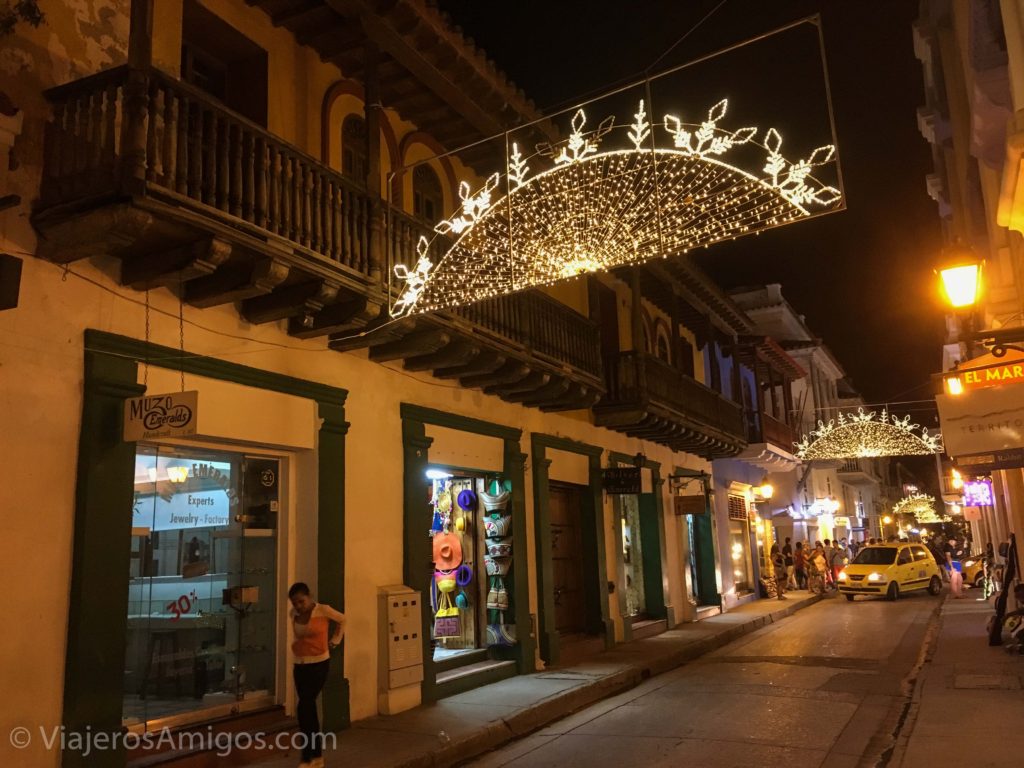 Chile/Ireland
Colombia seems to have some sort of cultural bond with Chile. Kevin checked out a magazine that mentioned Chile a lot in some international bond between the two countries.
La Revista Semana had an issue devoted to their "neighbor without a shared border". It compared Chile's troubles with dictators to Colombia's FARC problem.
Another issue discussed the peace in Northern Ireland as a roadmap for Colombia since it found similarities between the two countries' plights. It had recommendations such as placing former rebels into government positions.
Groceries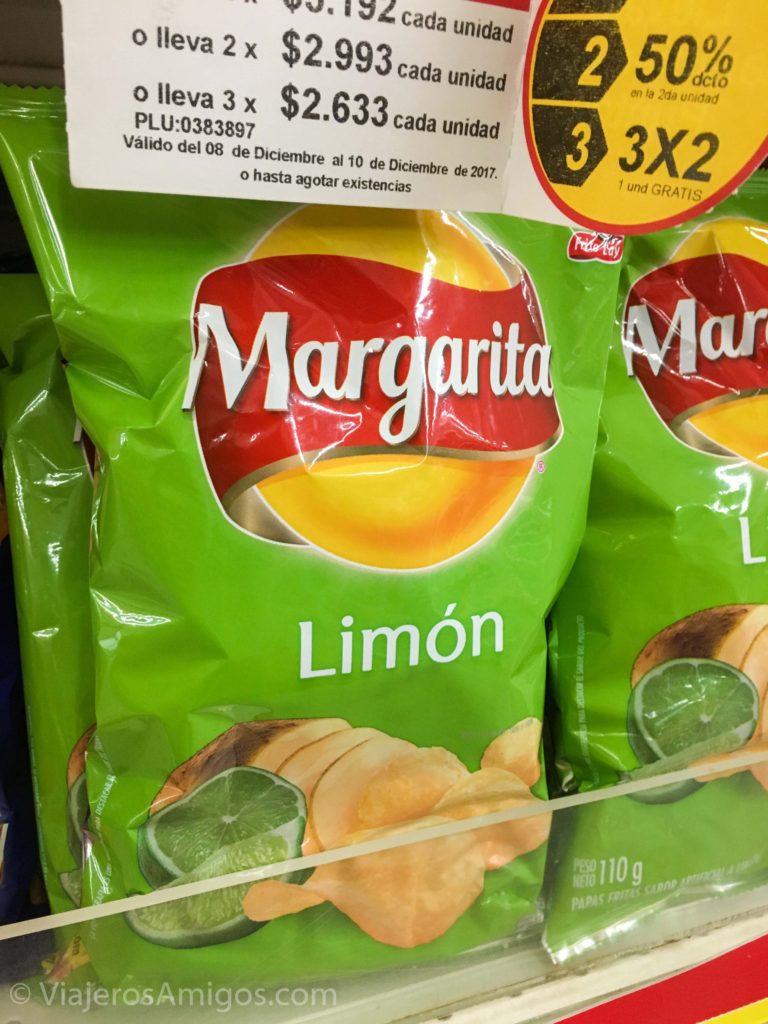 If you travel a lot, you will find yourself buying groceries often because eating all meals at restaurants adds up quickly.
One of our favorite things to do in other countries is to check out grocery stores and see what prices items sell for, as well as check out the different foods that we can't get at home.
By the way, in case you need an ATM, the Exito store in the Centro Historico has more than one and will display the transaction in your choice of currency.
El Centro Historico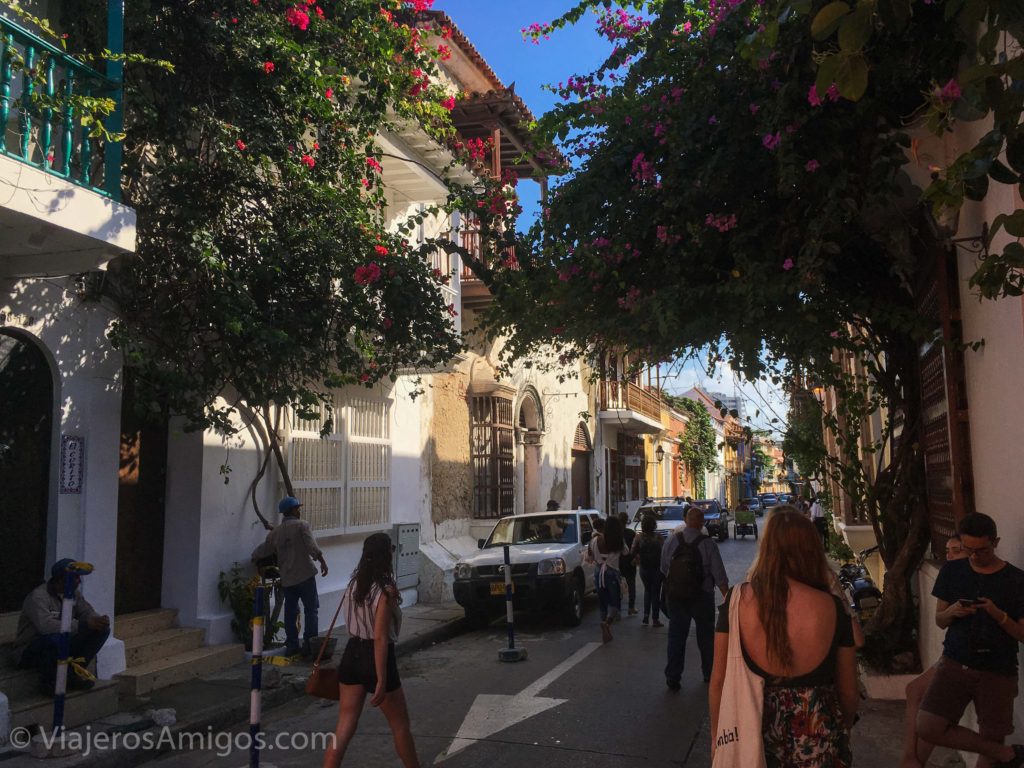 If you like Old San Juan, Puerto Rico, then the Old Town of Cartagena will be especially charming. It is very similar in style to Old San Juan, but the city looks stuck in time.
There are far fewer modern, trendy shops and restaurants than San Juan has, and since it's not part of the United States, you don't see a Walgreens, Burger King, or McDonalds on every corner.
Going to Cartagena feels like travelling to the set of a Pirates of the Caribbean film.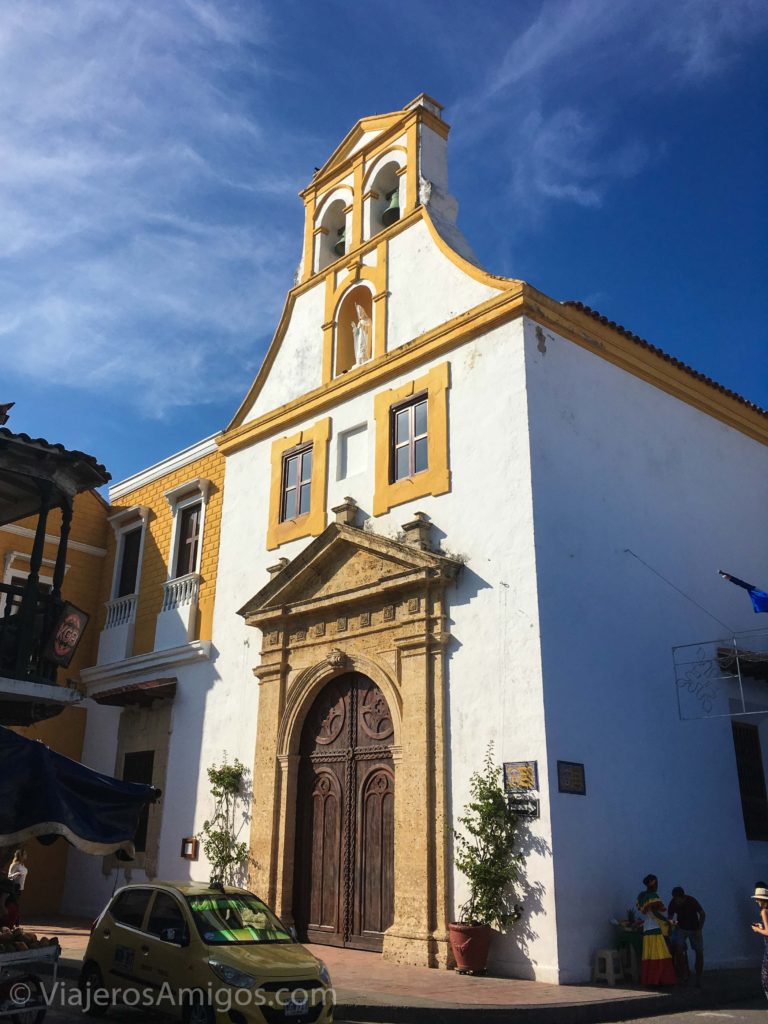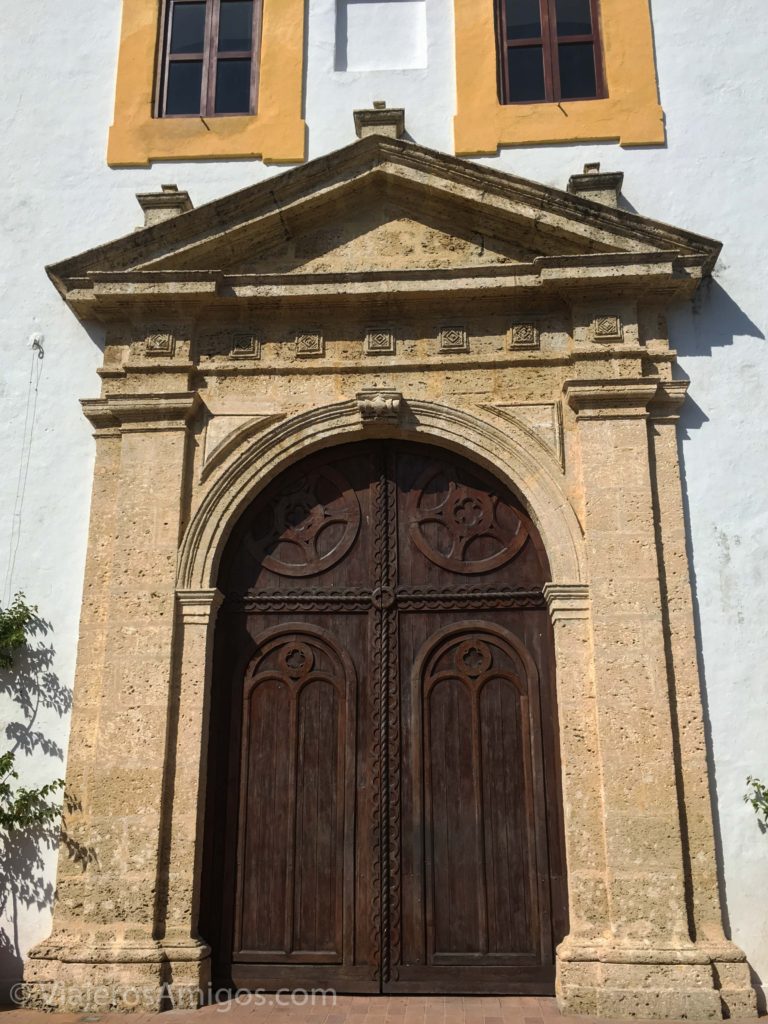 We hope you enjoyed our posts about Cartagena.  Leave comments and share with your friends!