Looking for a day trip from Tokyo to get away from the hustle and bustle of the world's largest metropolis? We can't blame you.
Consider heading South to see the cities of Kamakura and Yokohama for your day trip from Tokyo.
Kamakura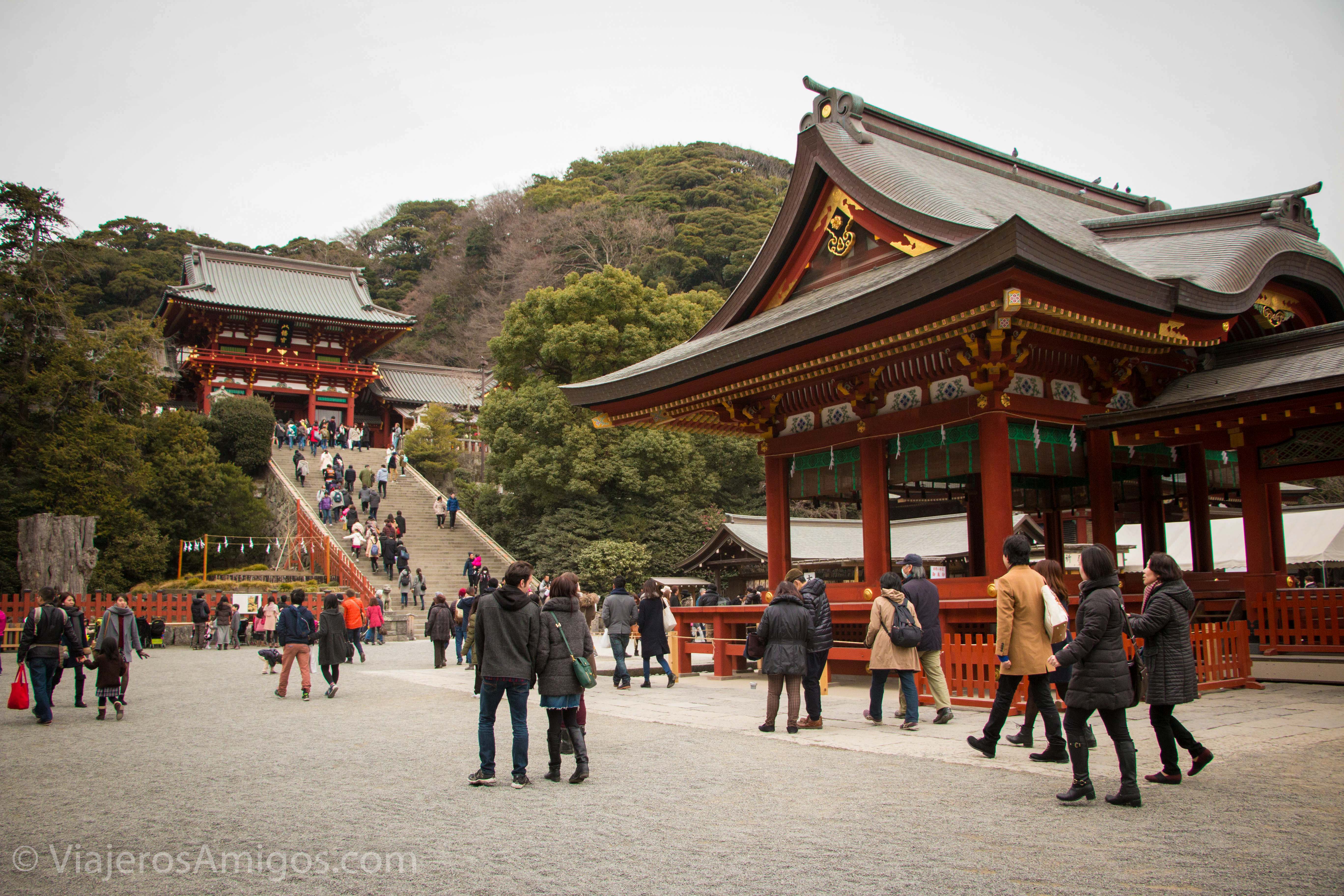 Kamakura was the capital of Japan during the Kamakura Shogunate (the late 12th through early 14th century). Thus, it has a lot of temples and shrines dating to that period.
It takes about an hour to get from Tokyo to Kamakura train station, so it's a popular day trip from Tokyo. When you arrive, I recommend walking North up through the pedestrian shopping street. When you leave the station, it will be on the left through the large Torii gate.
It's on this shopping street where we tried some matcha ice cream for the first time and were surprised to find a poster telling us that Americans love ice cream.
Who knew that Americans were such big ice cream eaters?!
Tsurugaoka Hachimangū Shrine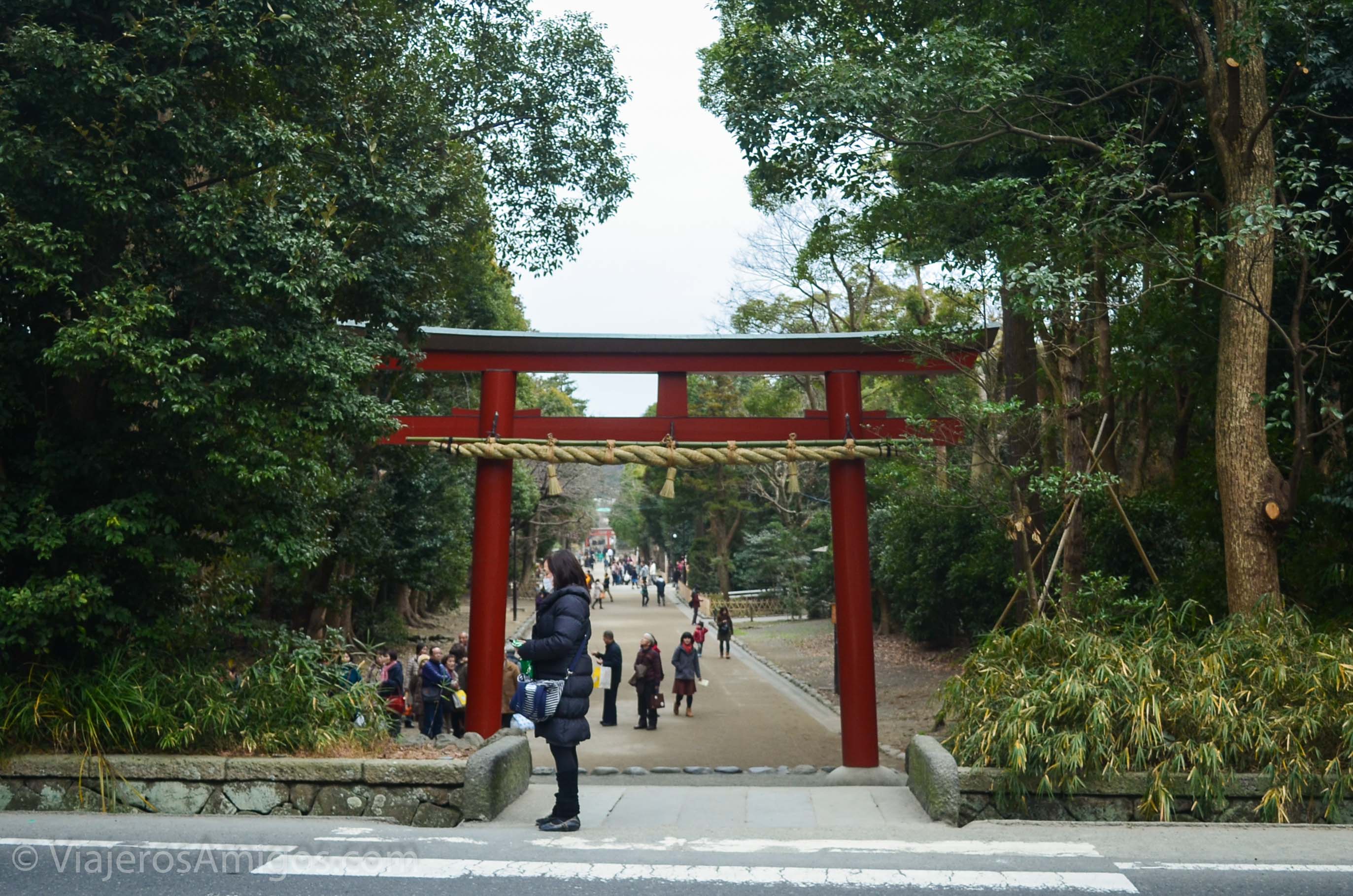 The shopping street eventually ends at a park. If you walk into it you'll see you've entered Tsurugaoka Hachimangū, a Shinto shrine that has also doubled as a Buddhist temple during its history.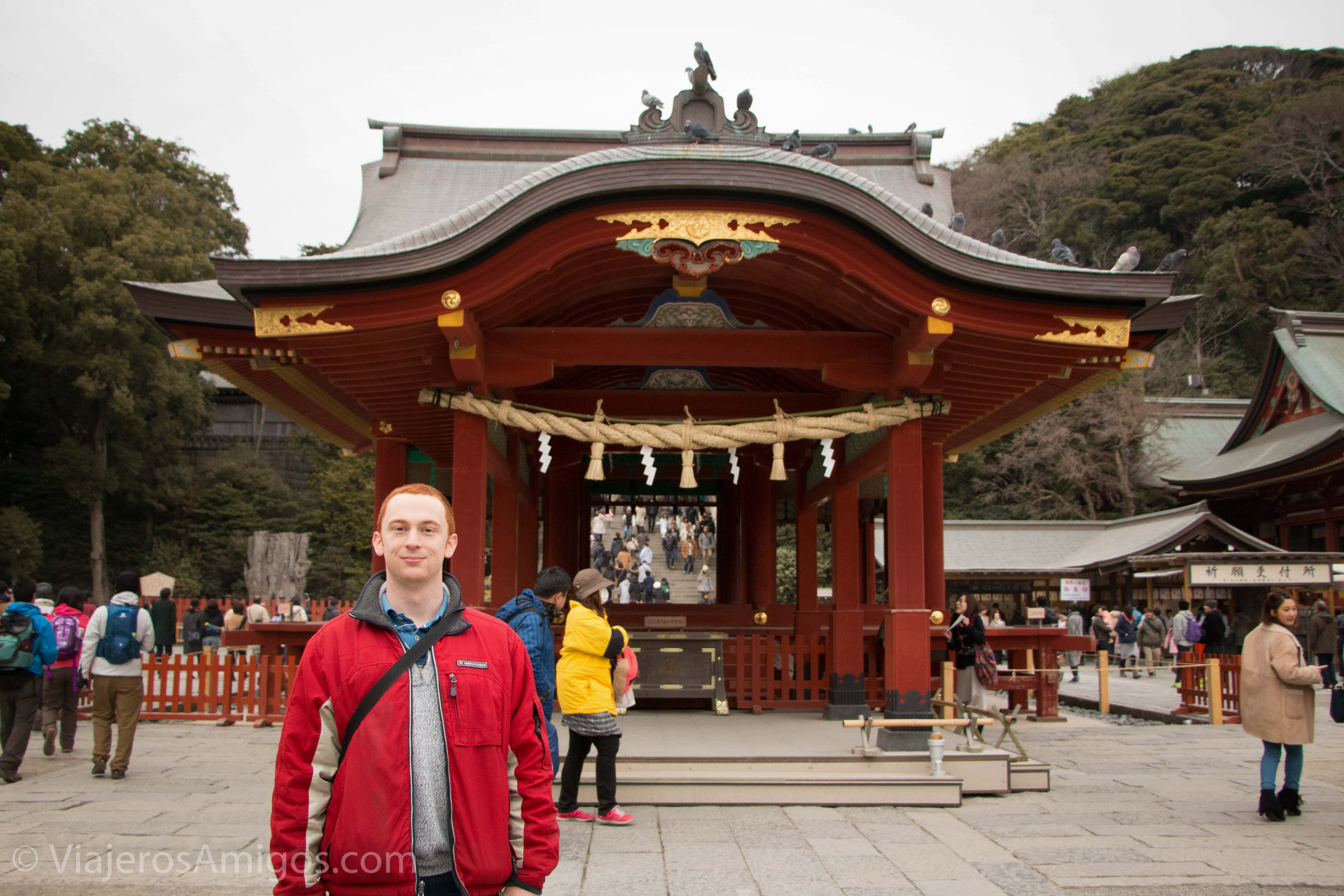 According to Wikipedia…
Tsurugaoka Hachimangū is now just a Shinto shrine but, for the almost 700 years from its foundation until the Shinto and Buddhism Separation Order (神仏判然令) of 1868, its name was Tsurugaoka Hachimangū-ji (鶴岡八幡宮寺) and it was also a Buddhist temple, one of the oldest in Kamakura.[3] The mixing of Buddhism and kami worship in shrine-temple complexes like Tsurugaoka called jingū-ji had been normal for centuries until the Meiji government decided, for political reasons, that this was to change.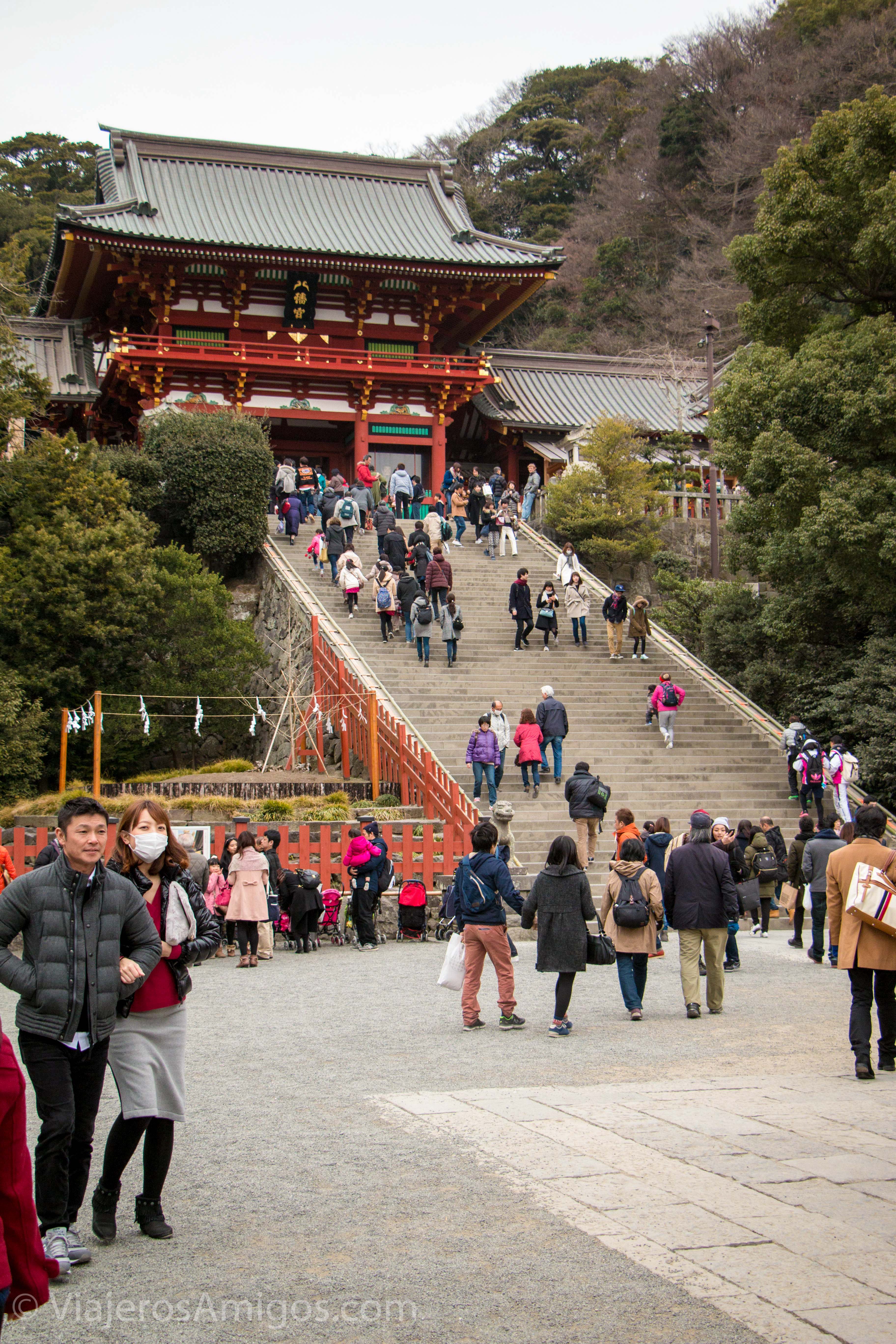 This place is massive. No doubt about it.
Blending into the red.
After reading up on it I discovered it used to be even larger, but when the Meiji government ordered the Buddhist temple aspect to be separated, many buildings in the complex were demolished and statues removed.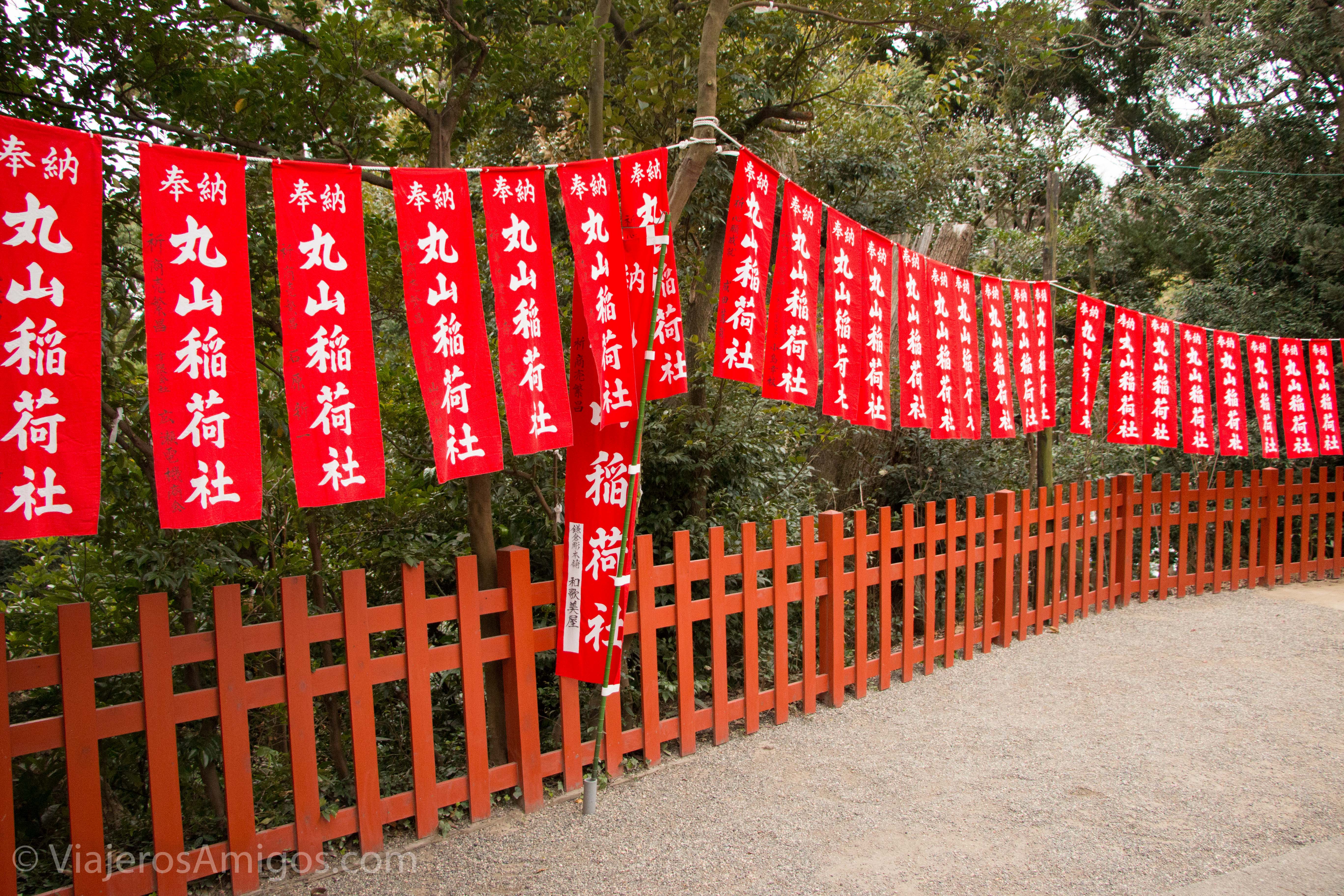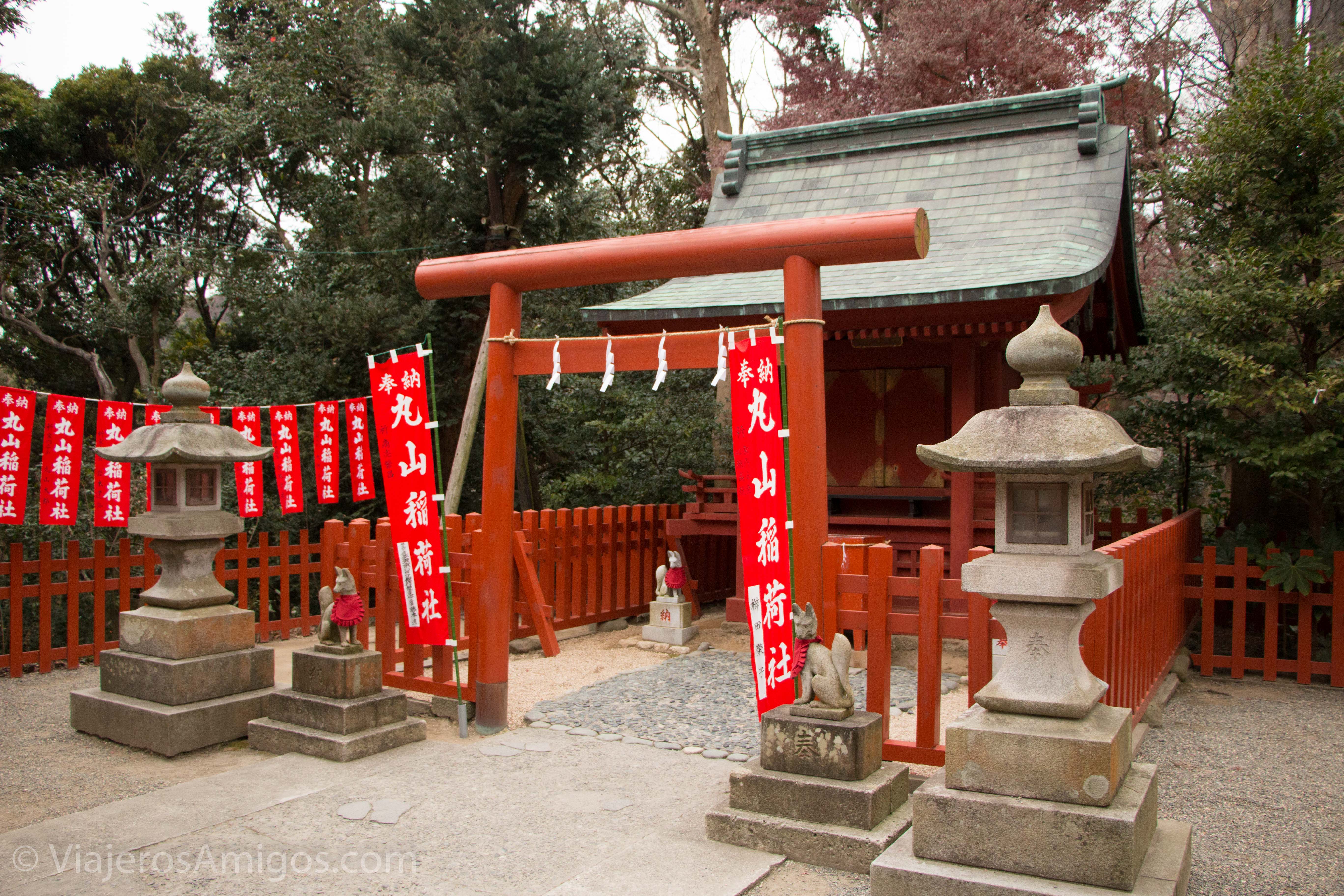 It was the first shrine Katie and I visited in Japan and it was worth it.
Kōtoku-in Temple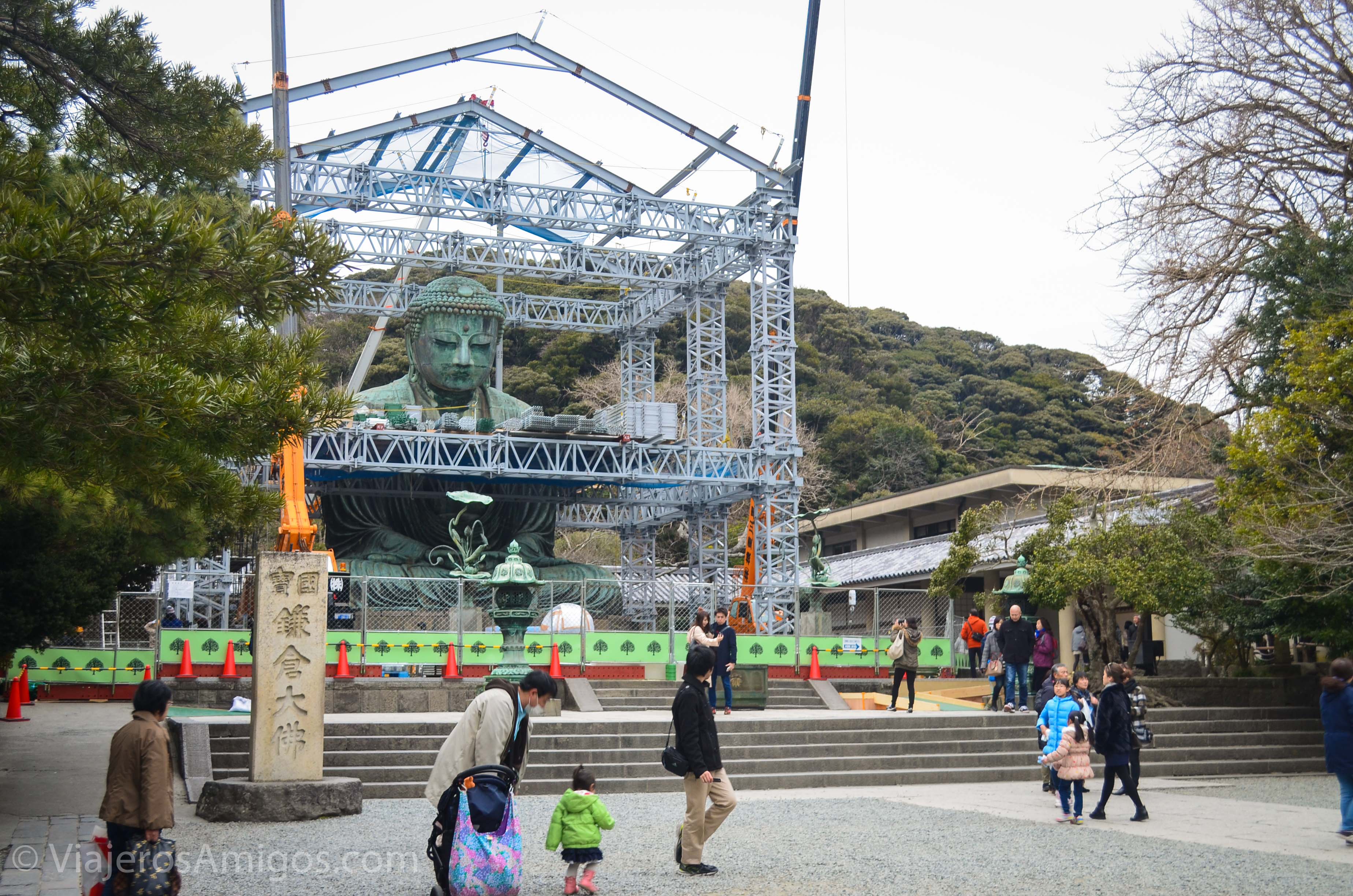 From Tsurugaoka Hachimangū, we casually strolled across the city to see Kōtoku-in Buddhist Temple to see the Daibatsu (large Buddha statue).
According to Wikipedia, the current version was erected circa 1252. During our visit it was under renovation, so we our view was obstructed by scaffolding.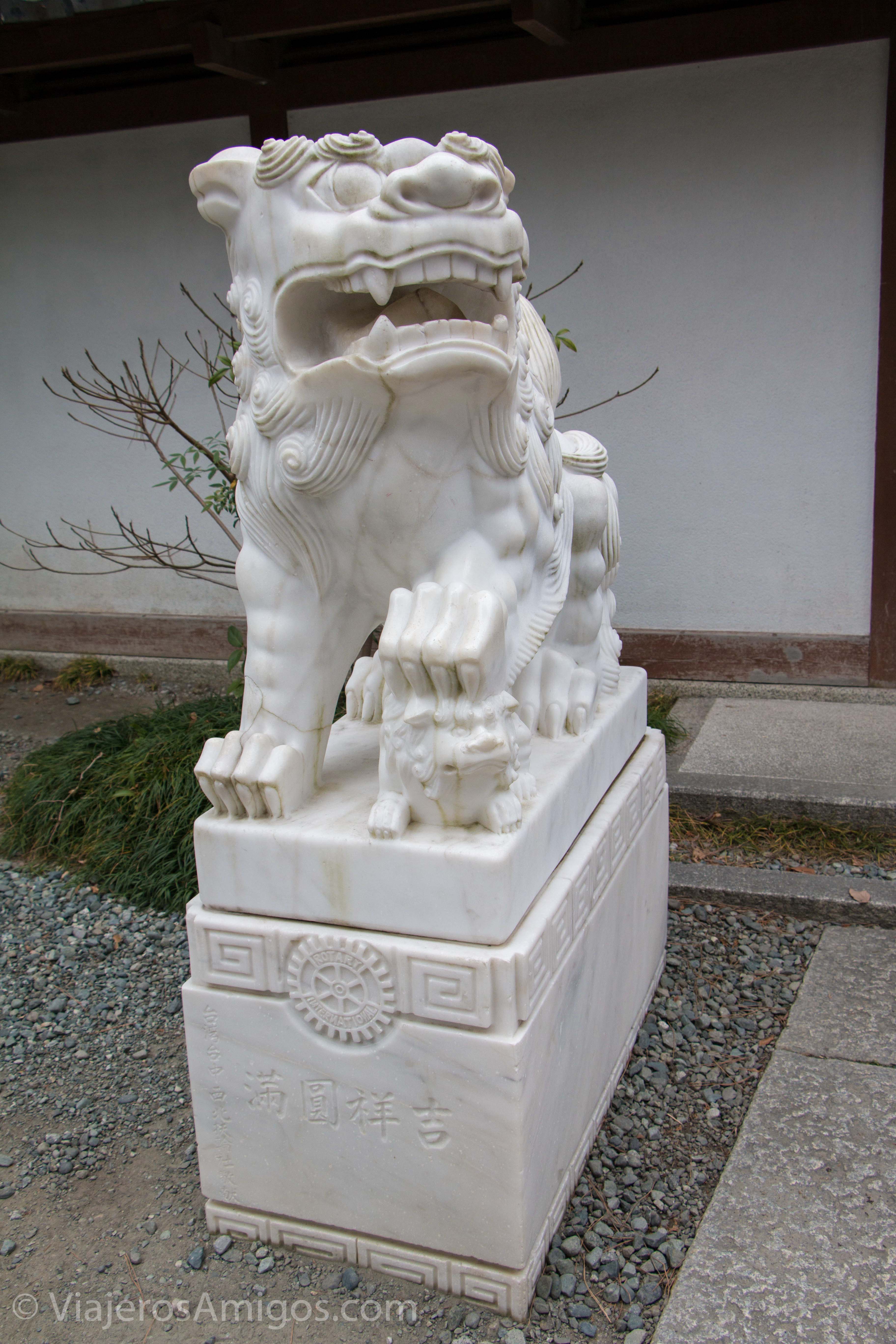 I would recommend checking to see if renovations are complete before walking all the way across town to see it.
Hase-dera Temple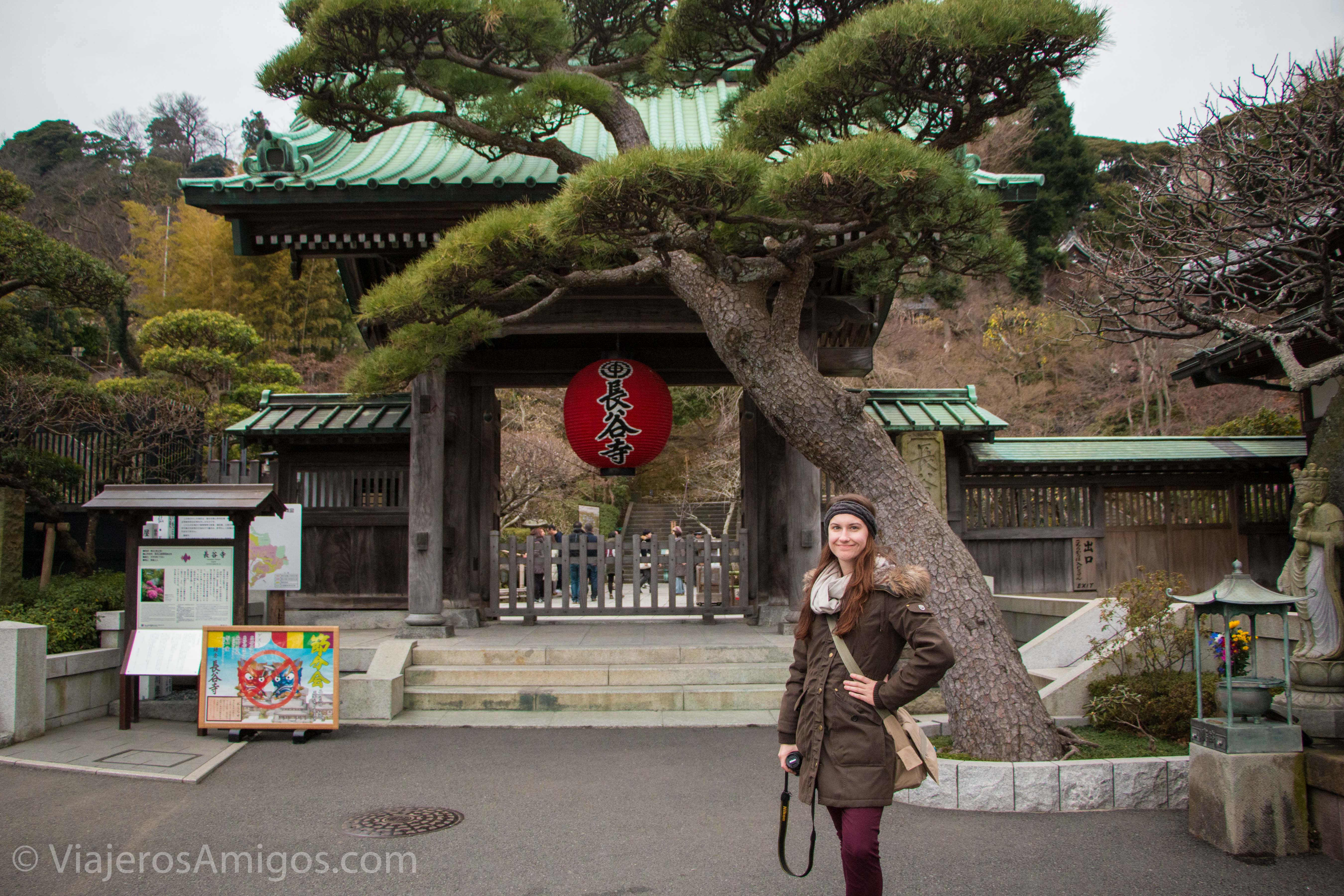 From Kōtoku-in, walk South a few blocks to see Hase-dera temple.
We were a little tired after walking around all day, so we didn't feel like paying admission to walk up a ton of steps to see the temple.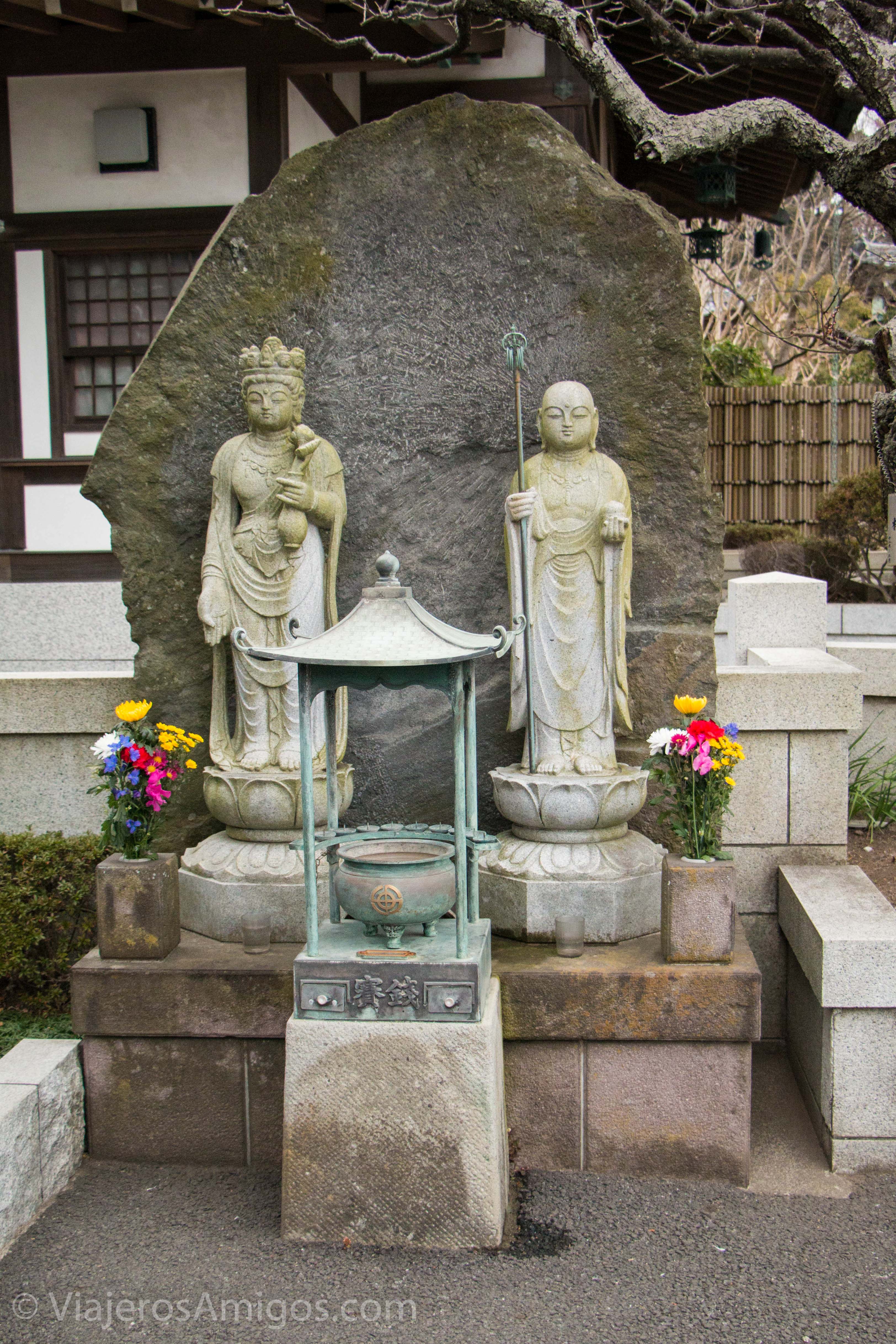 It's a popular location that houses a statue of Kannon, "an East Asian bodhisattva associated with compassion and venerated by Mahayana Buddhists." It is one of the largest wooden statues in the country.
Yokohama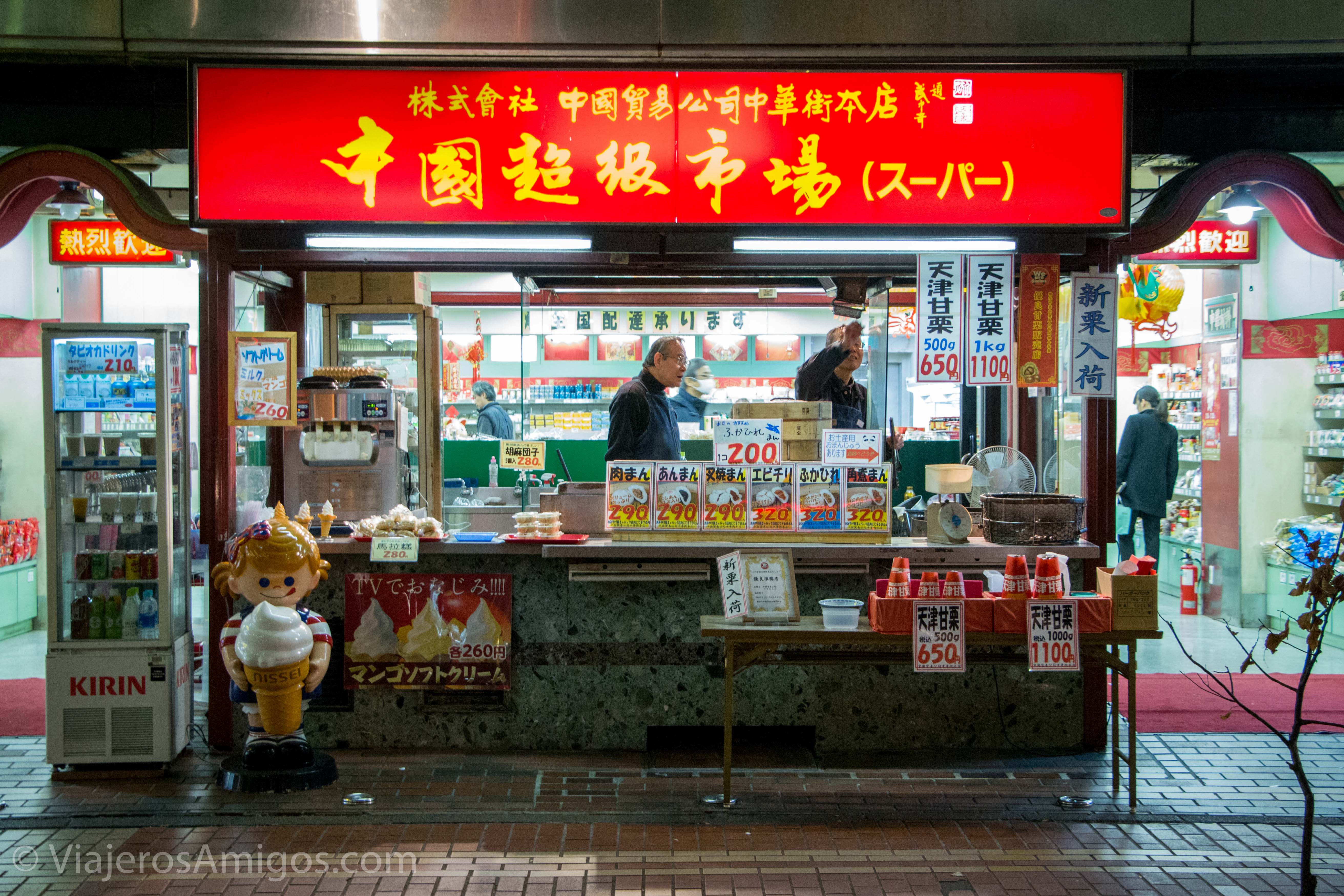 After we spent most of the day in Kamakura, we set off back towards Tokyo, but not before stopping by the city of Yokohama.
During the centuries that Japan was closed off to the world, Western traders were only allowed to stop in Yokohama. The interaction with Westerners subsequently influenced some of the architecture in Yokohama.
The Yamata Bluff has a few historic Western-style houses that you can visit if you find time.
The reason we went to Yokohama on our trip wasn't to see the Western-style homes. We have enough of those in Connecticut. What we wanted to see was the largest Chinatown outside of Mainland China.
Chinatown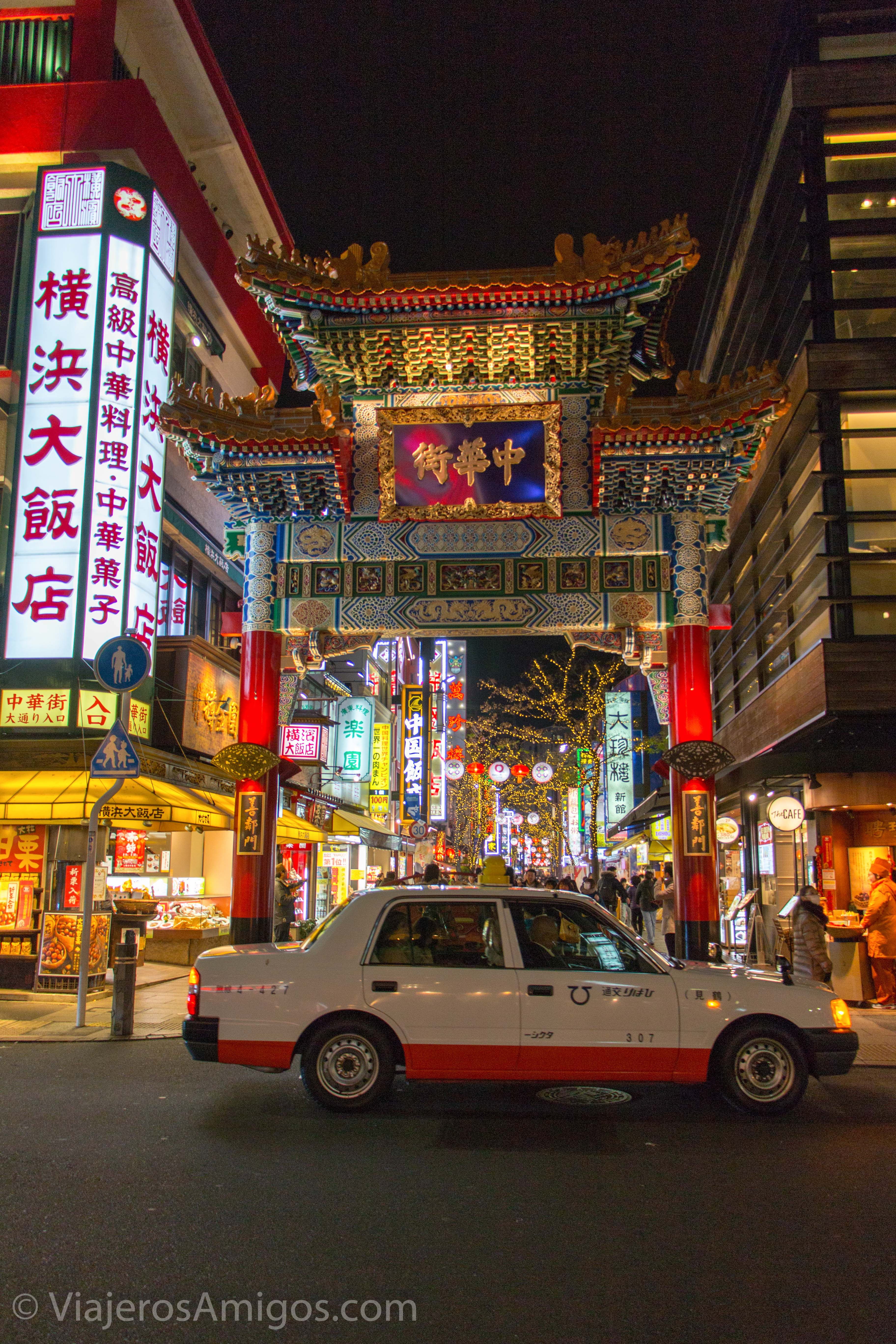 We weren't disappointed.
It turns out, night time is the right time to go. This is when the bright neon lights are at full blast.
You can find real Chinese food at the restaurants here…not the "Chinese" food you find in the United States.
Thankfully we were with a friend from Malaysia that could speak a little Mandarin and could definitely read the menus as the translations weren't always correct.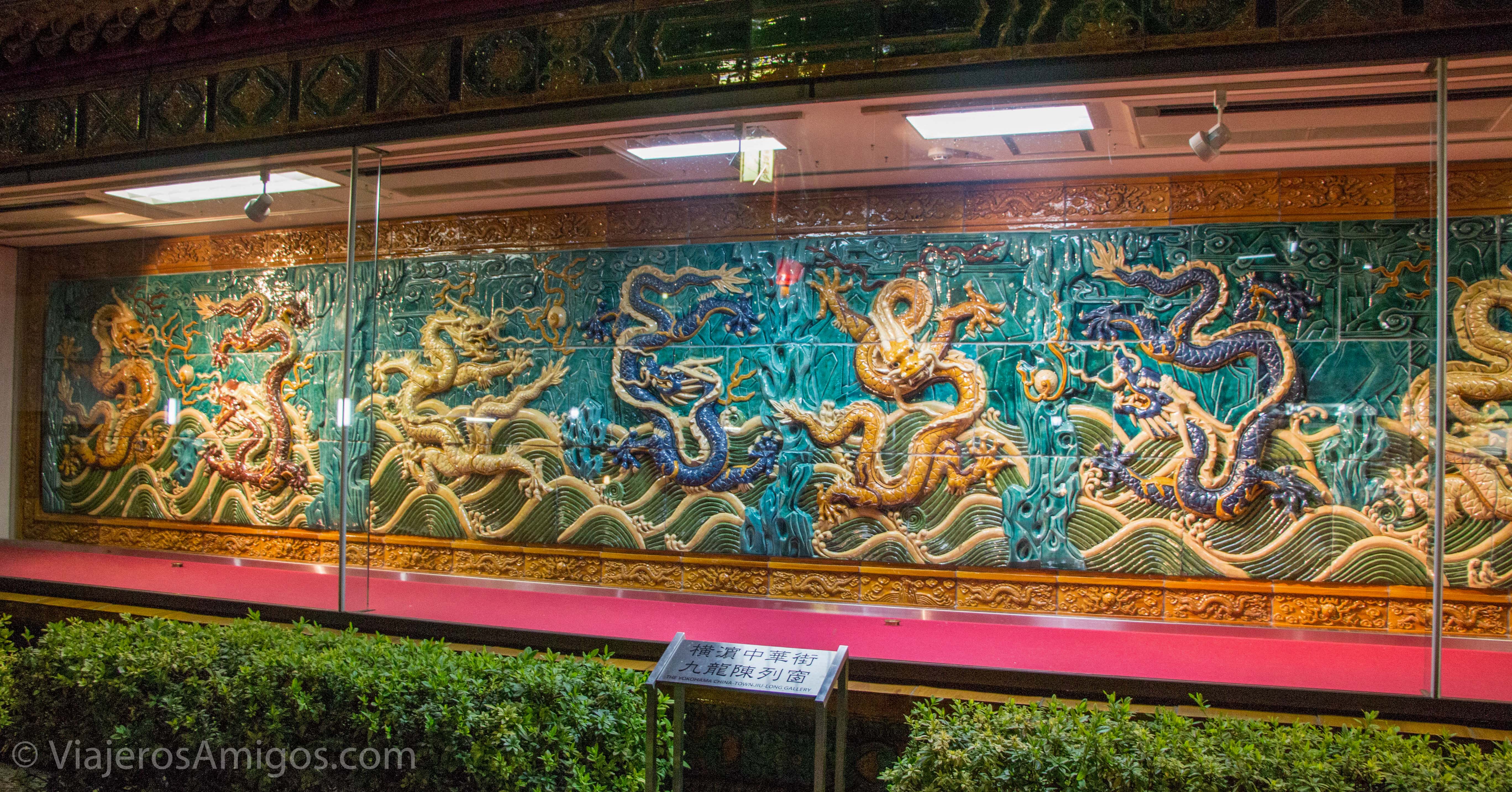 Wrapping Up
Both Kamakura and Yokohama could happily provide you with more than half a day's worth of activities. Unfortunately, we had an eventful trip planned out, so half a day each is all we could afford.
If a day trip from Tokyo is all that you have, you won't be disappointed visiting these two cities.
Some More Photos