Last week we covered strolling Cartagena's historic city walls, so we can forgive you for thinking we do too much strolling, however, walking down the colorful streets of Cartagena's Centro Historico are a treat in themselves.
The Streets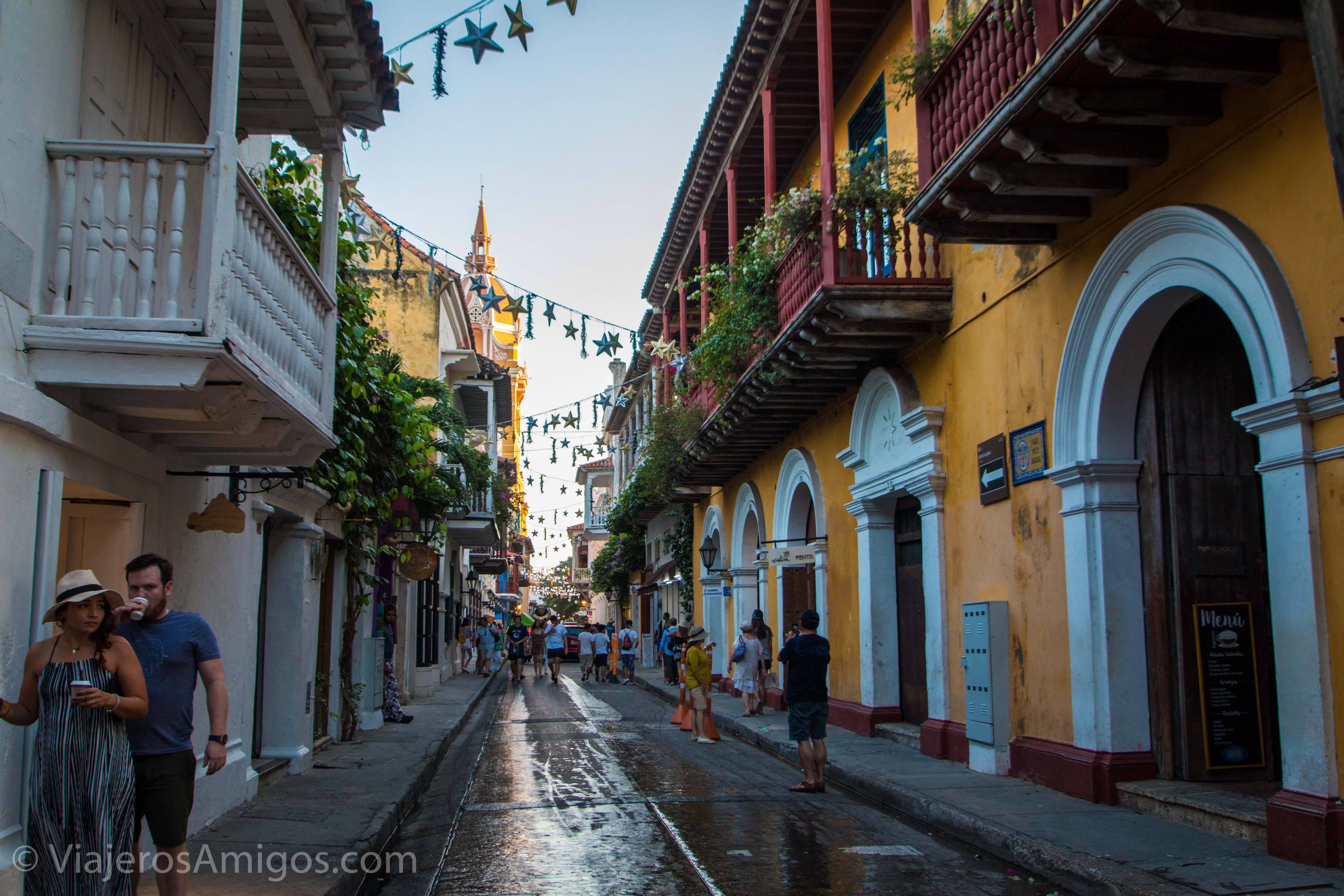 The streets are set up in a typical grid pattern adopted by the conquering Spaniards, along with several public plazas.
The historic center is quite small which means it doesn't take too long to get from one end to the other. That's good because in the year-round oppressive heat, you won't be walking faster than a snail's pace.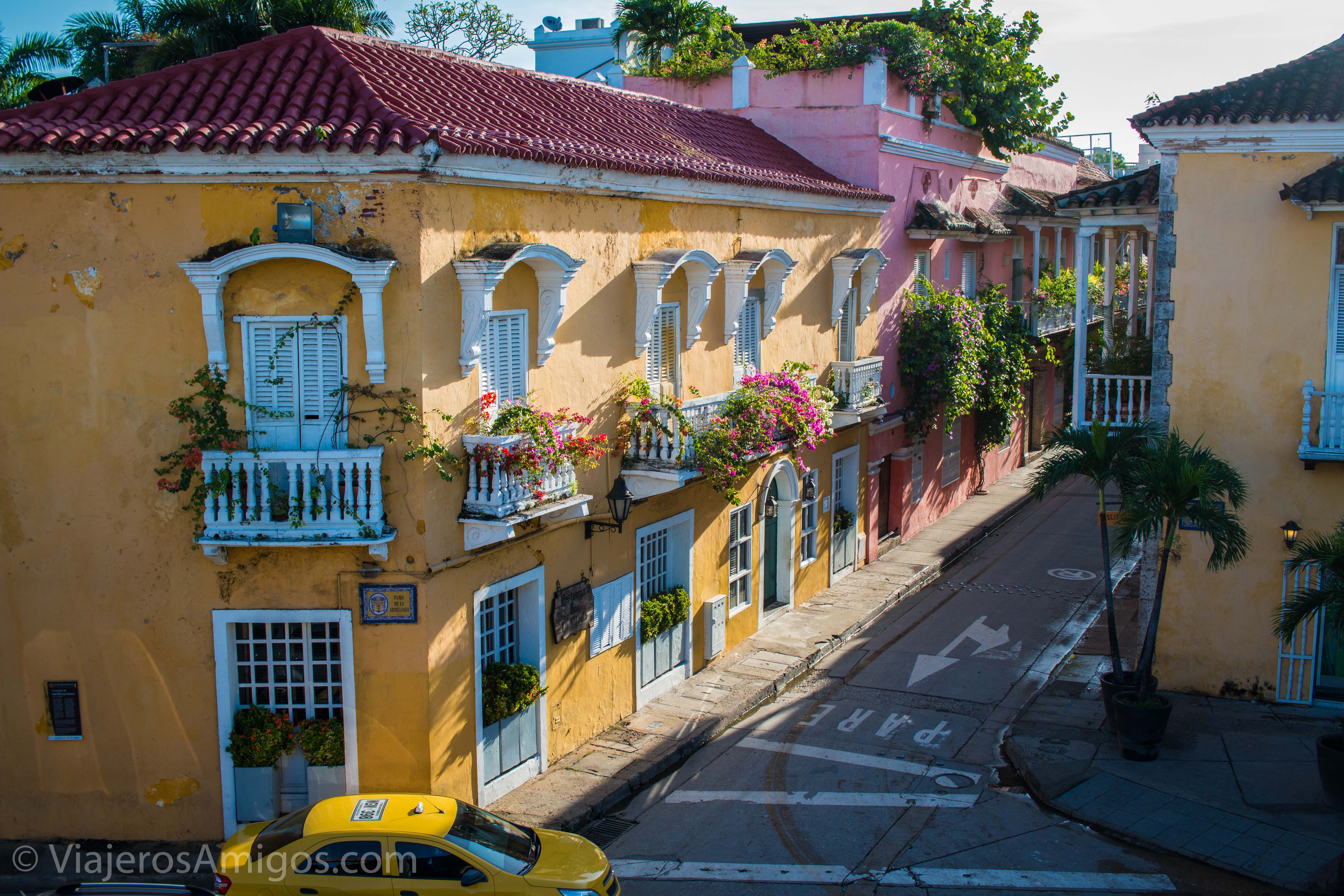 At night the streets turn yellow under the tungsten lights, and in the Plaza de Bolivar, there are typically music/dance performances with an African influence, as Cartagena's culture is heavily influenced by both the Spanish, the native people, and Africans that were brought over on slave ships. The city has retained a mix of the three cultures throughout its history.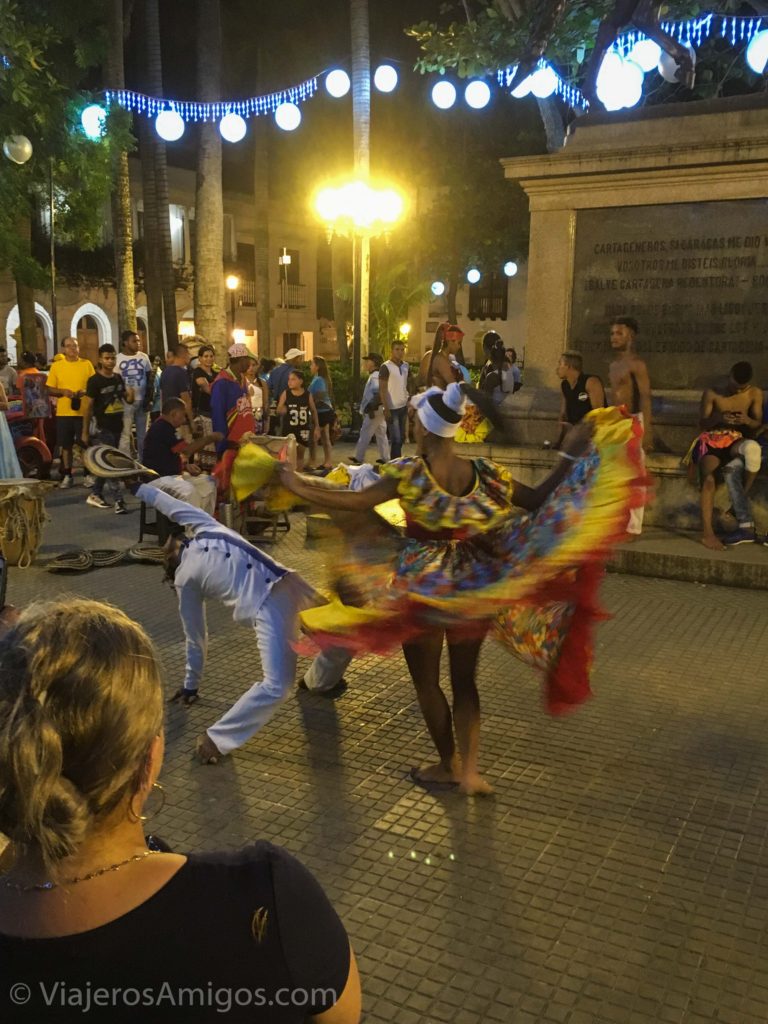 If you go in December, you'll get to see lots of Christmas decorations like we did. Just because it doesn't snow there, it doesn't mean they can't be in the spirit!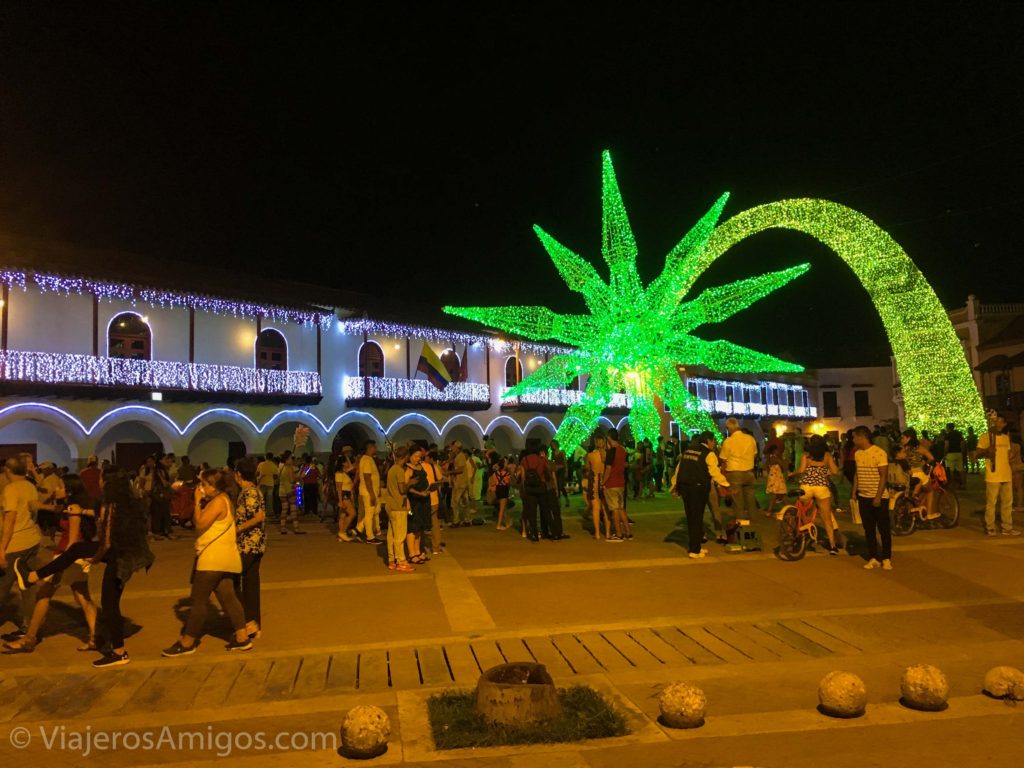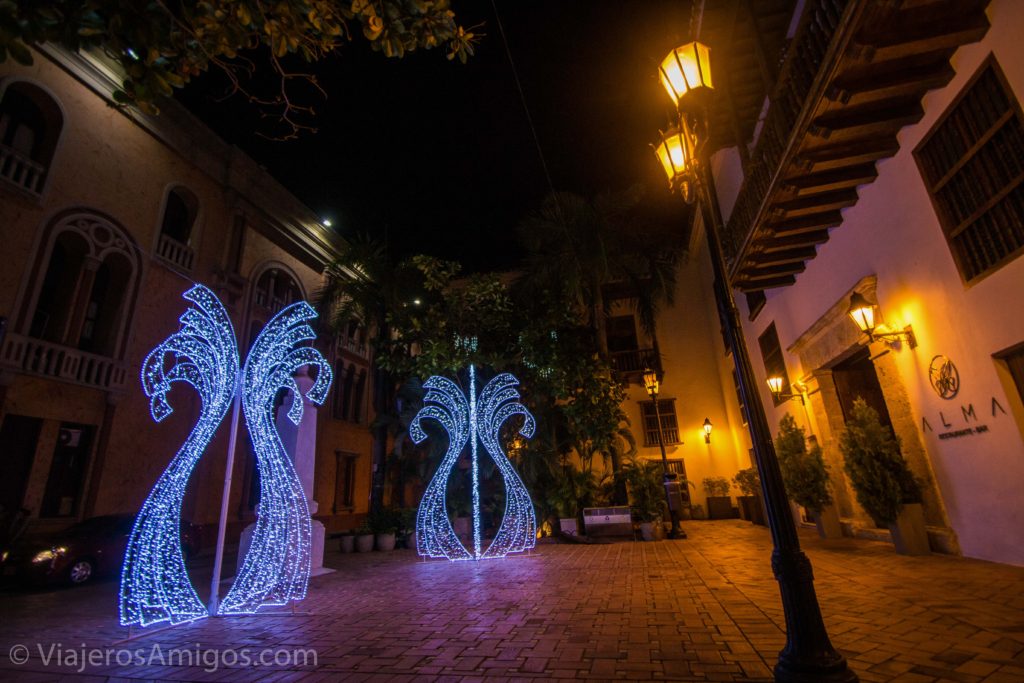 The People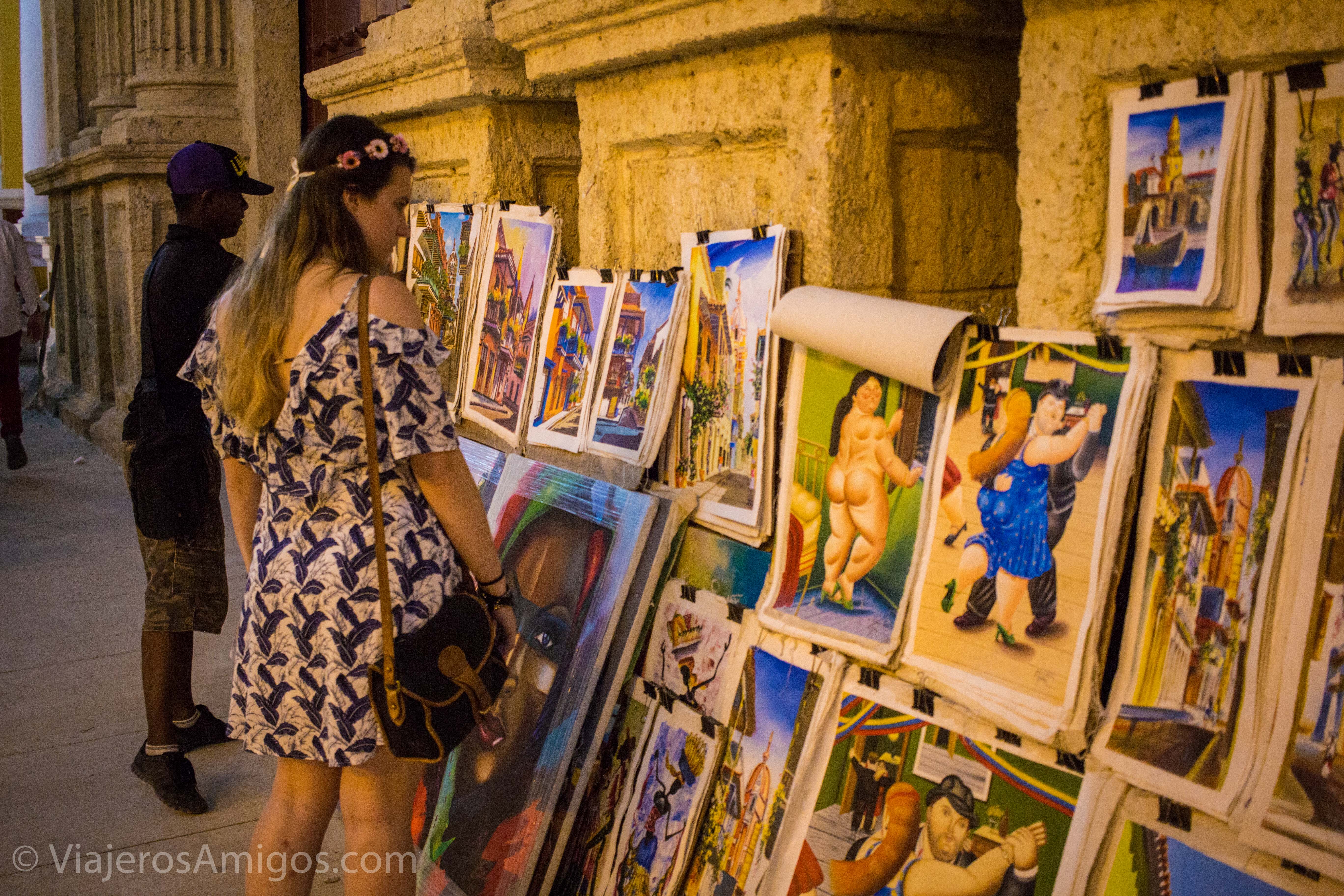 The streets are alive all day and night with locals working hard.
All along are vendors looking to sell you things. Personally, I found them to be too aggressive, but Katie assured me they were pretty tame compared to the vendors she saw in Thailand. You have to be resolute in saying no if you're not interested, but if you are, they are always willing to haggle for the price. Always a fun time!
There are also food vendors everywhere. If you want something fried up, you got it. If you want fruit blended into a smoothie, you got it. If you just want some cut-up papaya to snack on, you got it.
There is always a risk with eating street food in a foreign country:  your stomach isn't adjusted to local cuisine, it may not be kept in a sanitary environment, etc. However, if you're willing to take the risk, it can be worth it! By the time I left Cartagena, I was craving mango and papaya juice all the time.
The Buildings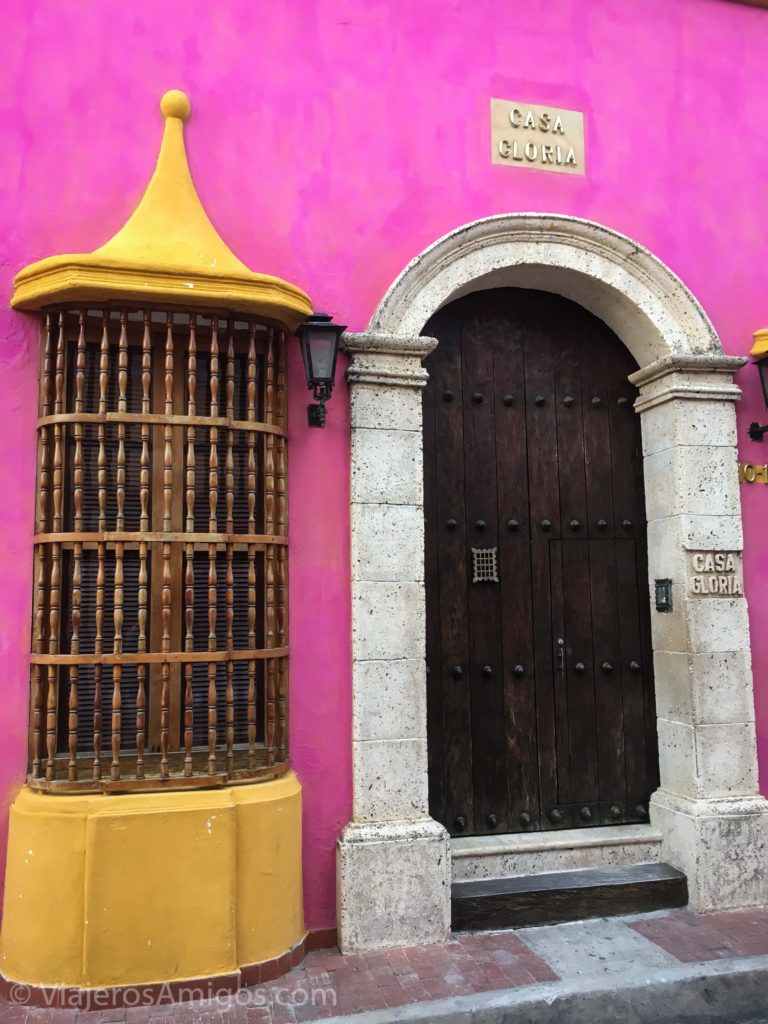 The homes are all painted bright, vibrant colors and many of them have beautiful flowers adorning the exteriors.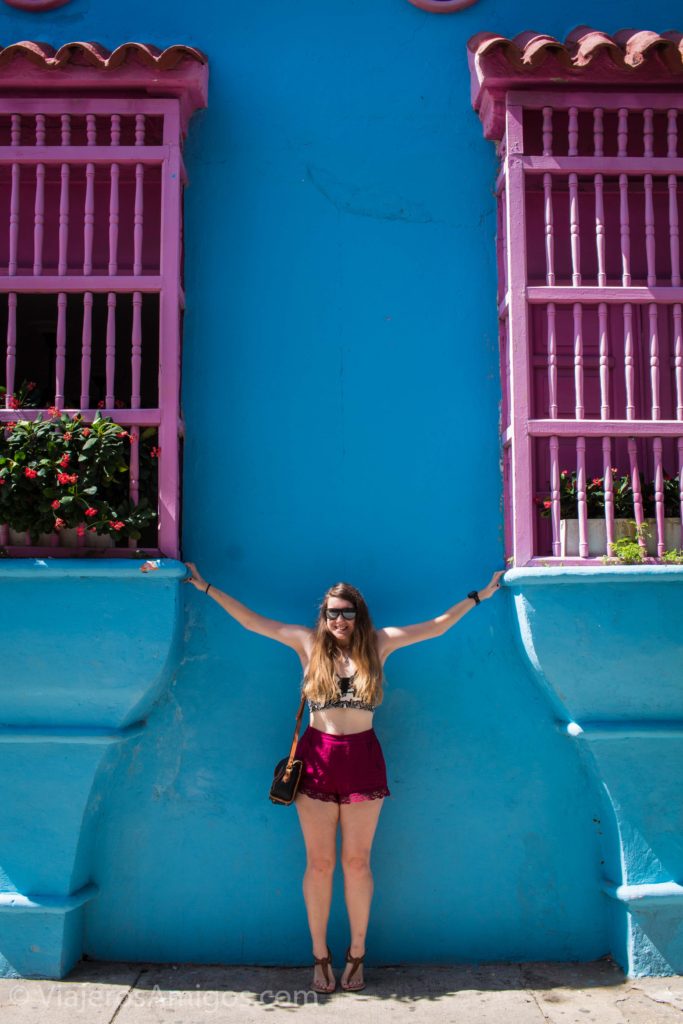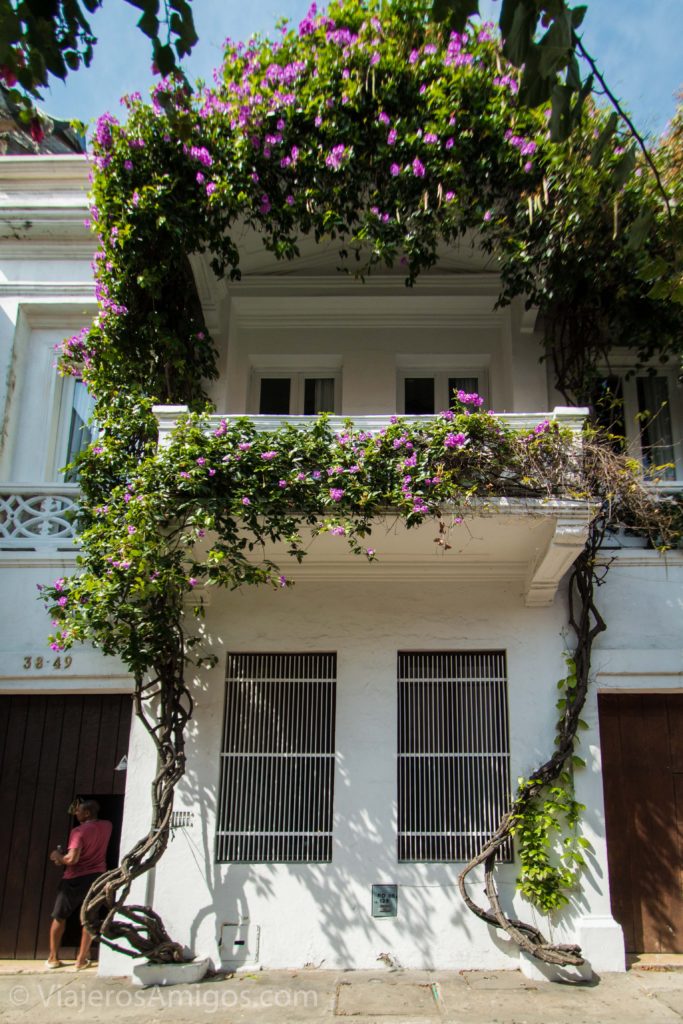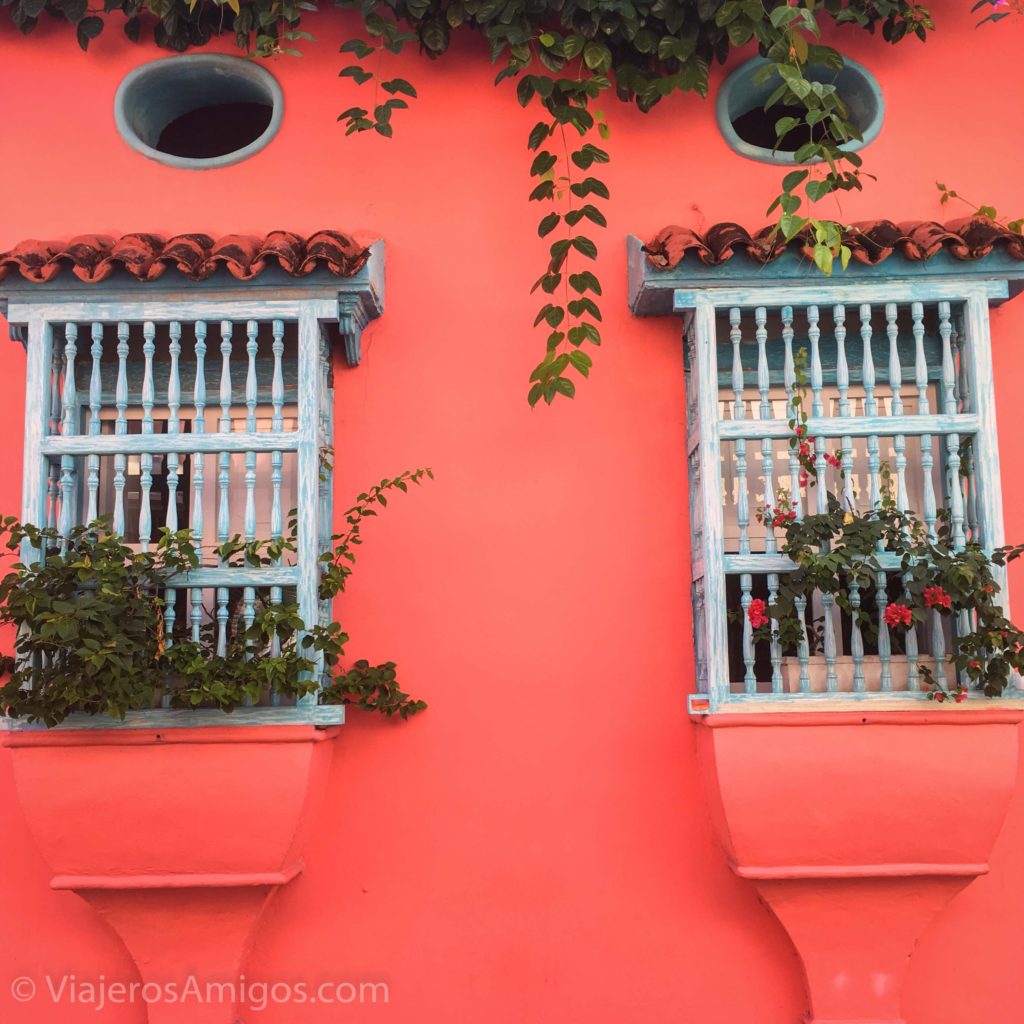 In typical Spanish colonial style, the buildings are designed with large windows to let in lots of air and sunlight as well as internal courtyards. Courtyards have always been one of my favorite features in Spanish architecture. The cold Connecticut Winter and rainy Spring don't provide many good opportunities for enjoying the weather, so courtyards are an unnecessary expense where I live.
The Cathedral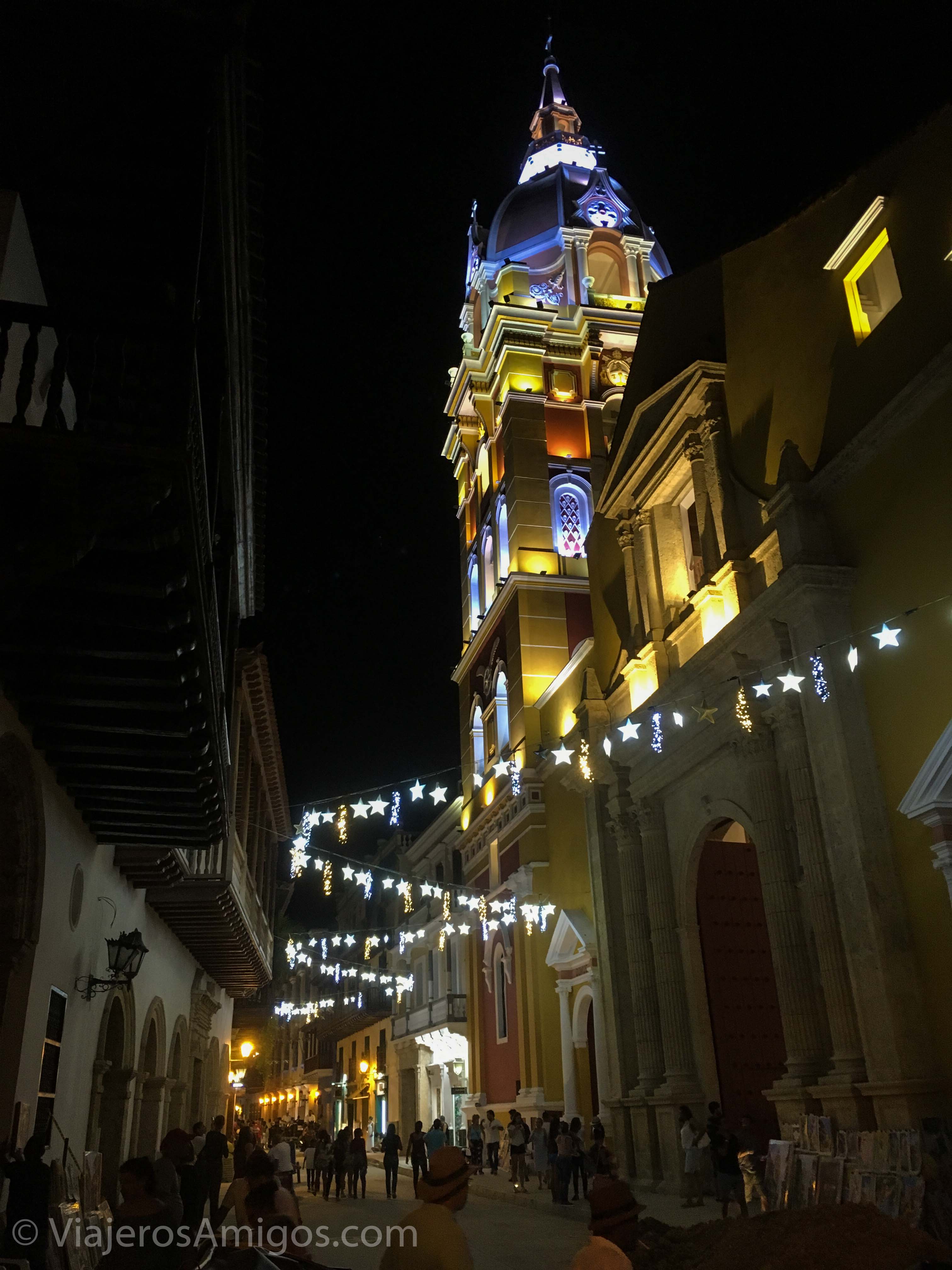 Right across from the Plaza de Bolivar, and towering over the rest of the city, is the Catedral de Santa Catalina de Alejandría de Cartagena de Indias…but you can just call it La Catedral for short.
This building is beautiful in the day, but the lights shining on the tower at night add even more beauty to it. We highly recommend you stop inside if it's open.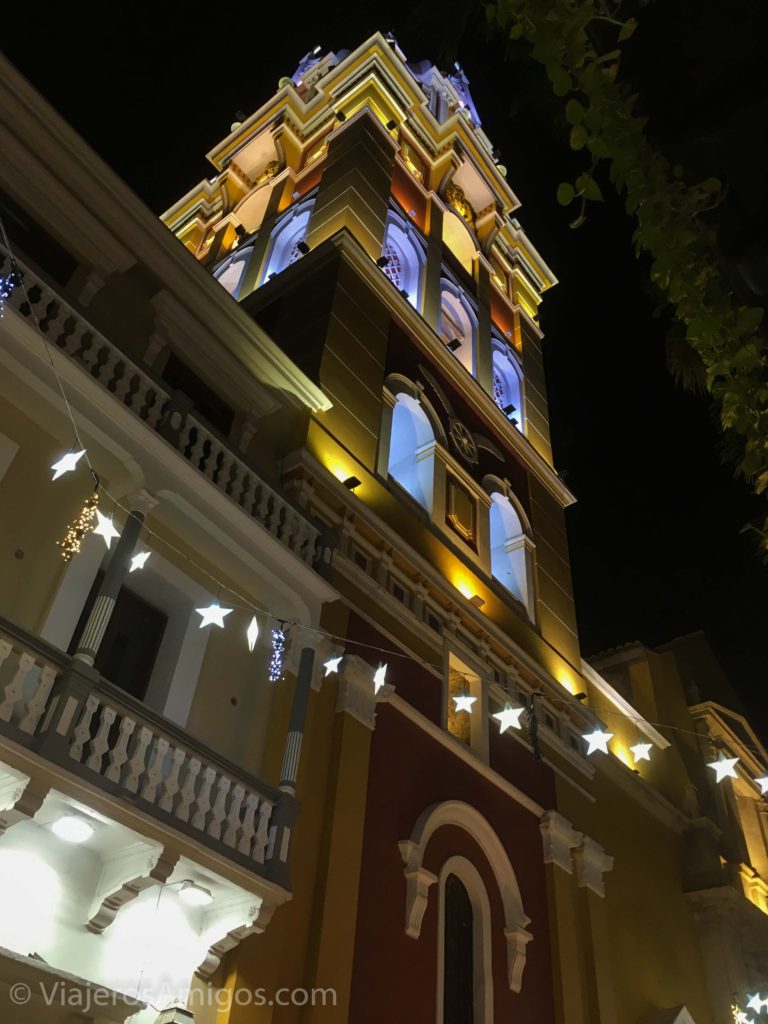 Katie and I have been in a bunch of Spanish churches and cathedrals during our travels, but this one appears to blend several styles to create a unique look. The wooden beams in the ceiling and large chandeliers gave it a bit of a Northern European look, while the Roman arches and pillars had a Mediterranean appearance.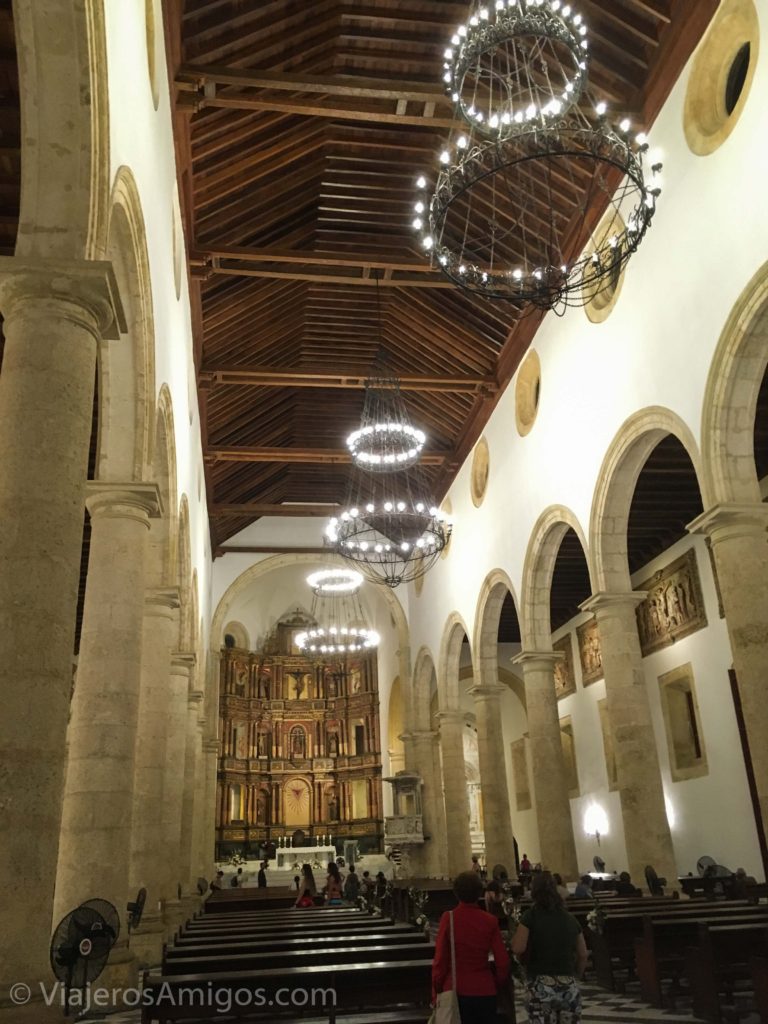 I was especially struck by the pillars and the gray, concrete look to them. I kept telling Katie that it made me think of Roman architecture. There was even an old, faded fresco along the ceiling just like you'd find on ancient Greek and Roman buildings.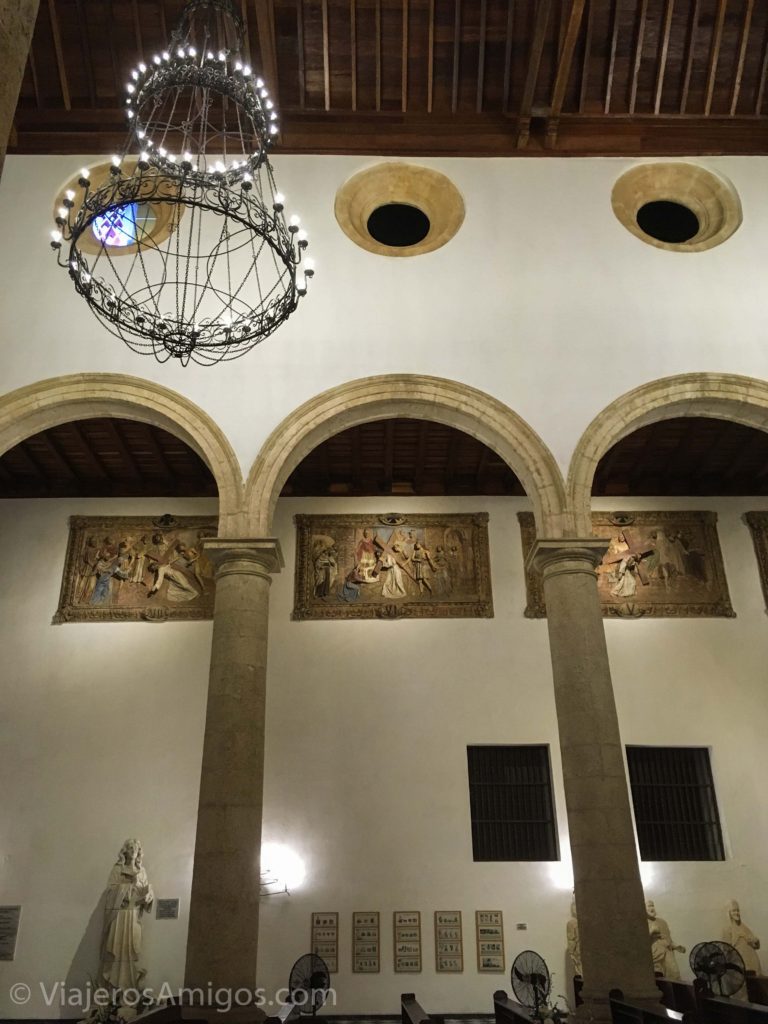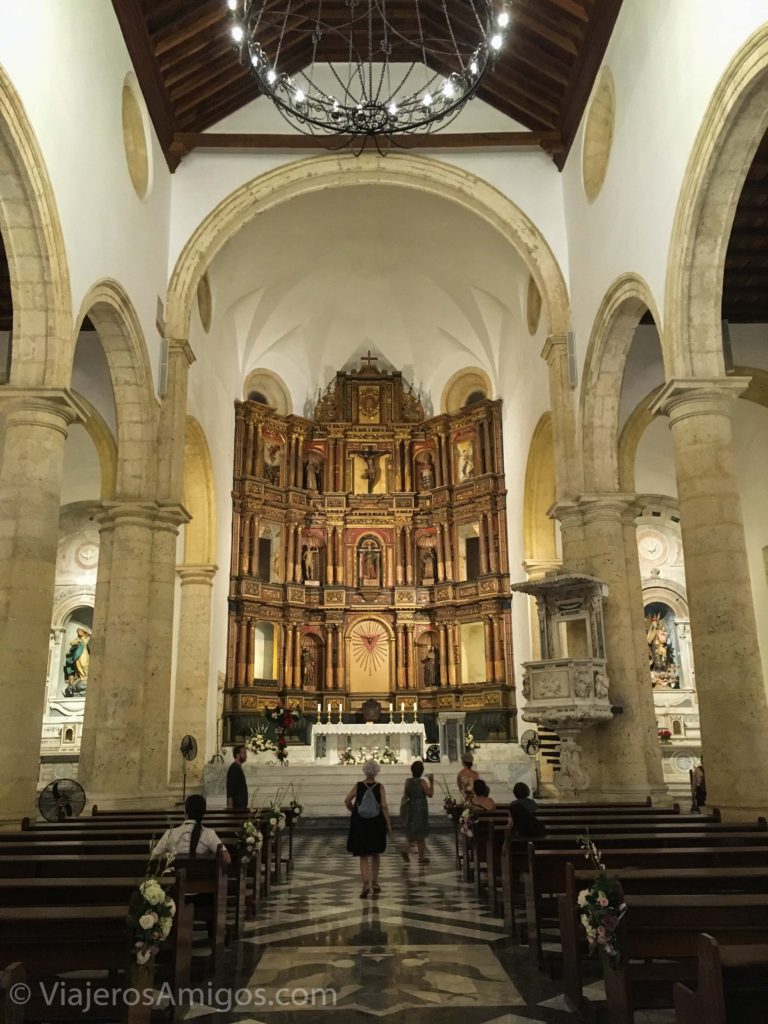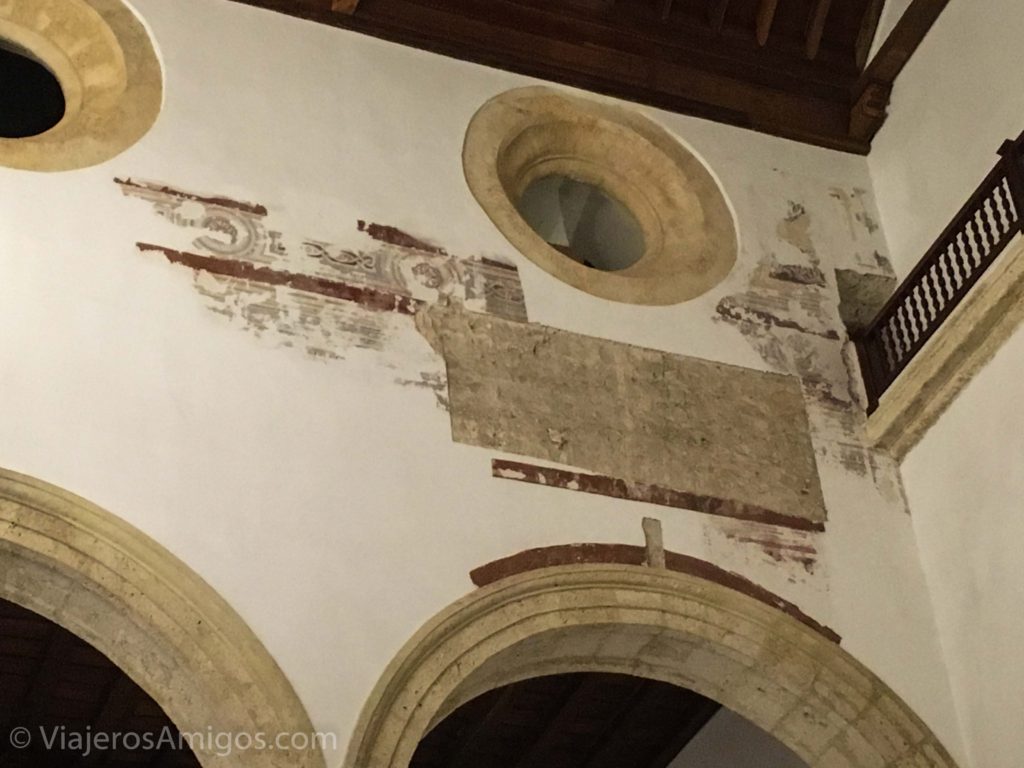 Getting Around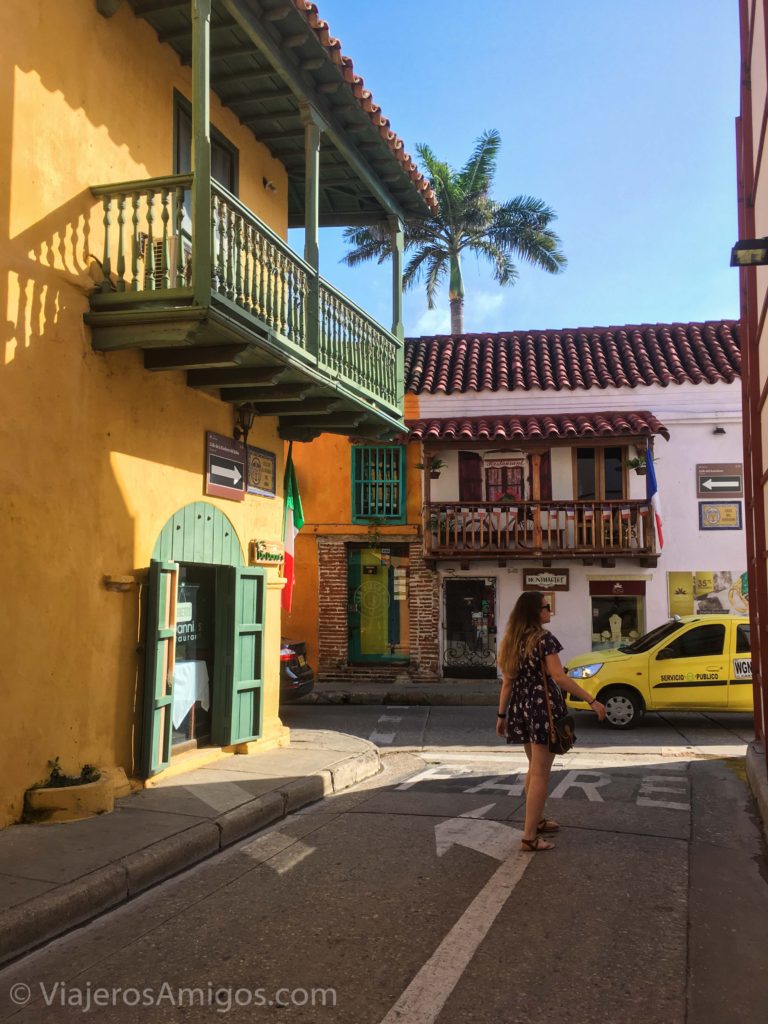 If your feet can take you there, it's best to walk. The city isn't large, and it gives you the flexibility of stopping into any place you want on a whim.
There are also bike rentals and taxis. Don't take a taxi to get around the Centro Historico since the narrow roads lead to traffic. It would be faster to walk many of the places.
One night we decided to take a carriage ride around the city. This is a nice way to see everything while taking it easy.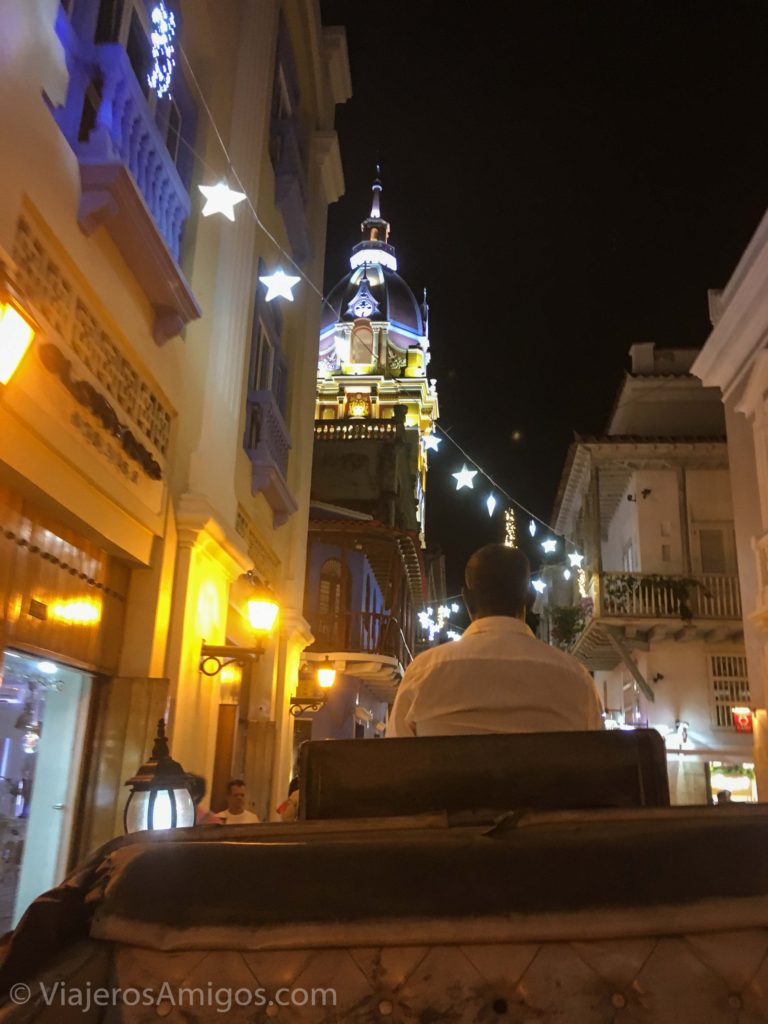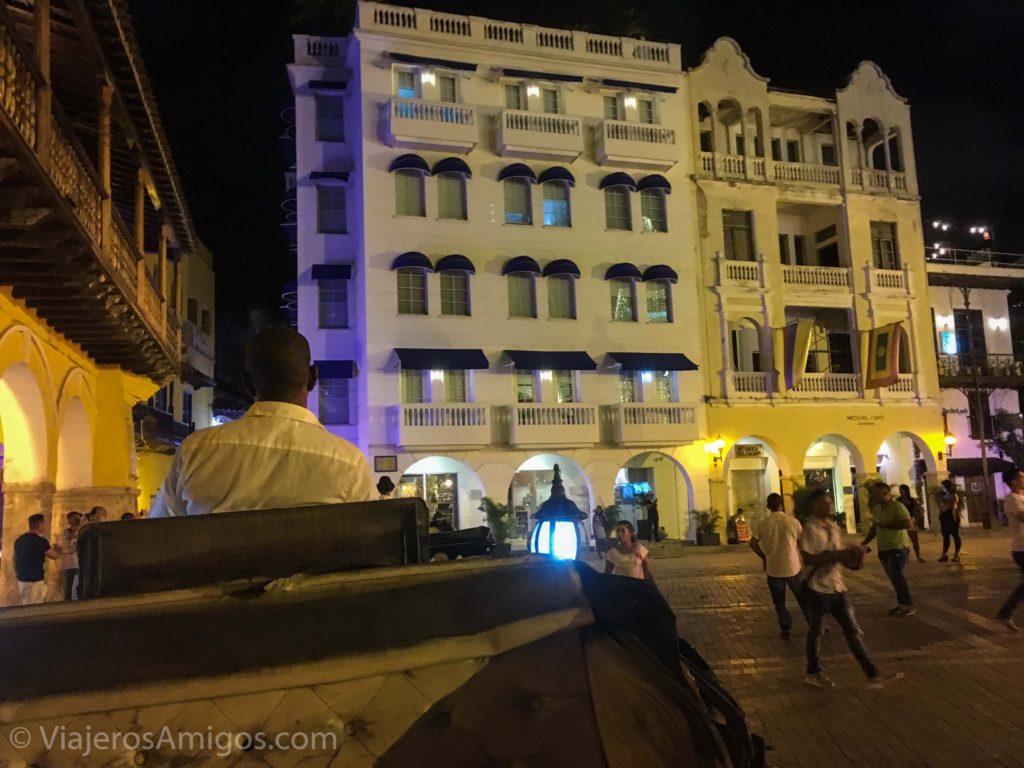 Our driver would point things out (in Spanish) but we couldn't hear anything he said and just nodded along because it was too noisy to hear him.
We haggled a bit to agree on $40,000 COP for the ride and gave a $5,000 COP tip which came out to about $16 USD.
Did We Read That Correctly?!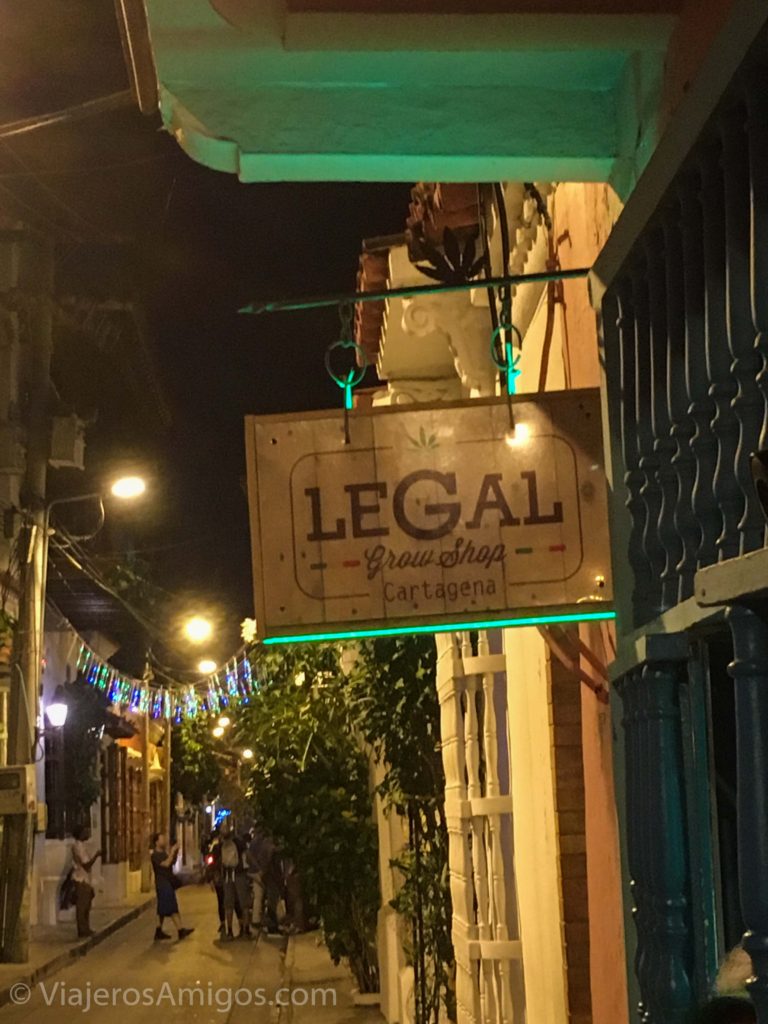 One of the nice things about wandering streets with no aim is that you occasionally come across the weirdest places. For us, that was a devoted to marijuana.
Out of curiousity, we stepped in to find two very chill guys who were happy to educate us about marijuana legalization in Colombia. Apparently it's legal to grow your own in Colombia but not to sell it.
This guy was very happy to talk about the "movement" and how there were organized parades in support of it in Bogota and how there was going to be a parade soon in Cartagena.
The reason they are there is to educate people and to get a foothold in the city so when it's legal to sell it (he thinks very soon), they will be able to open the first store in Cartagena.
As we left, he gave us a recommendation to eat next door at a place his friend (or maybe it was his brother, I can't recall) owned. We left the place amused by the interaction. If we had taken a taxi, we never would have stopped in!
Some More Photos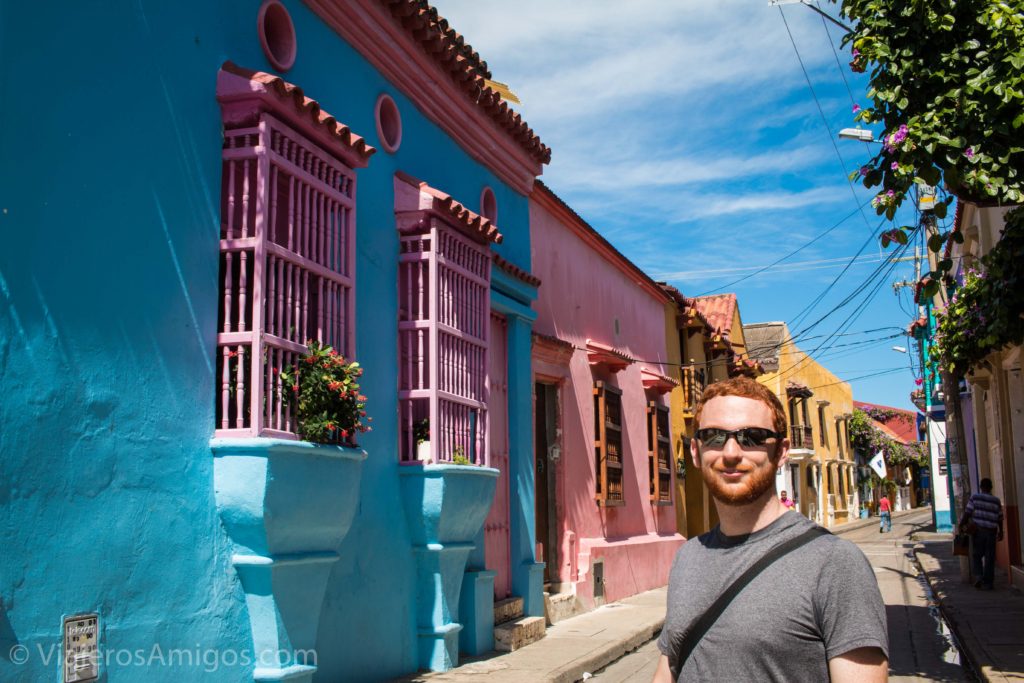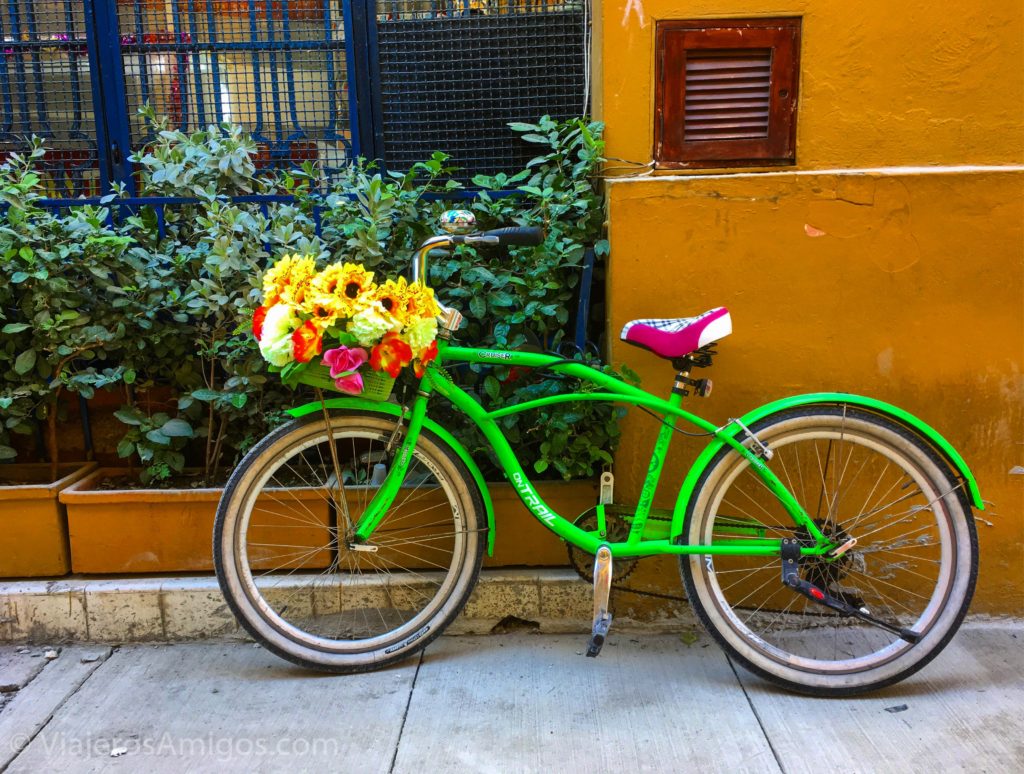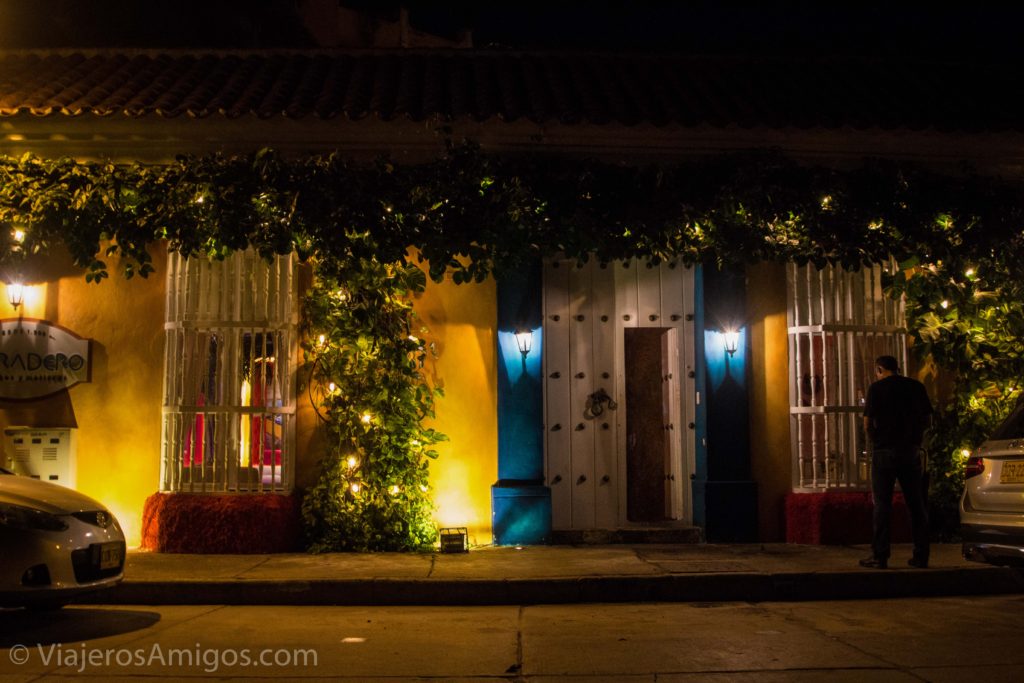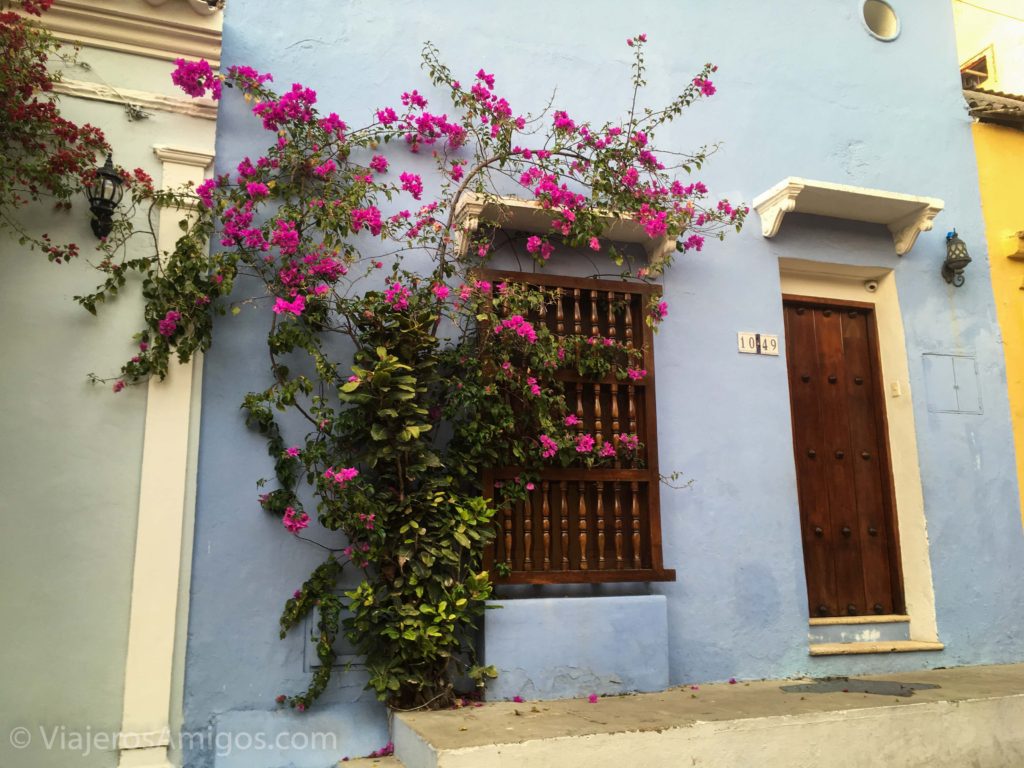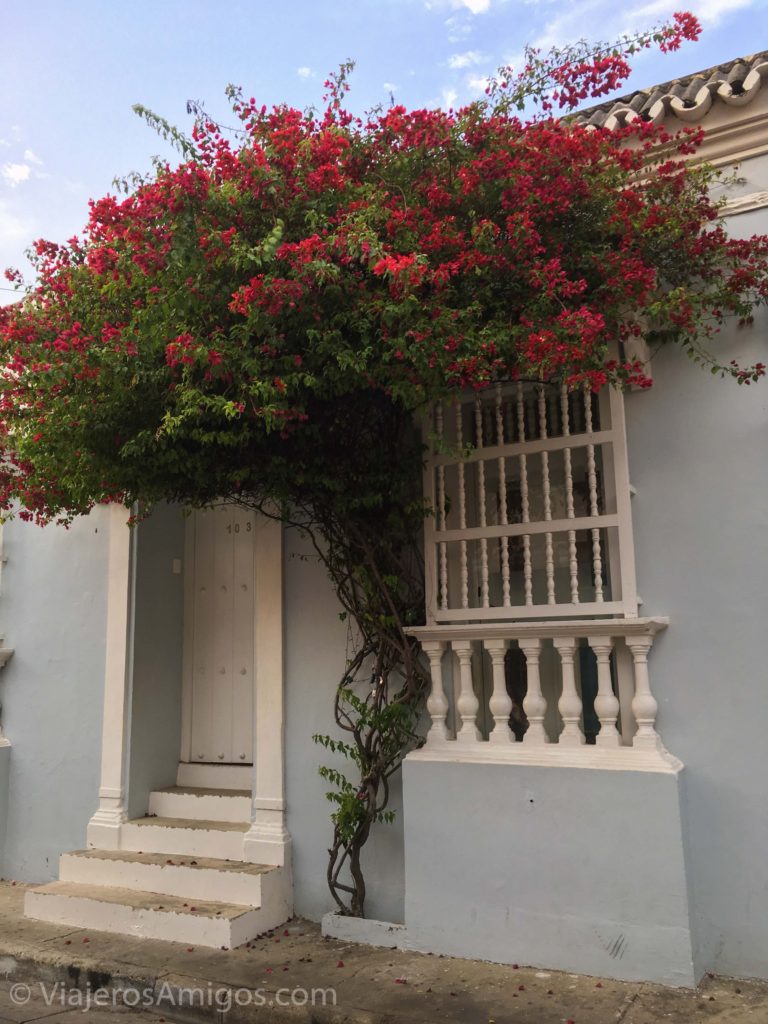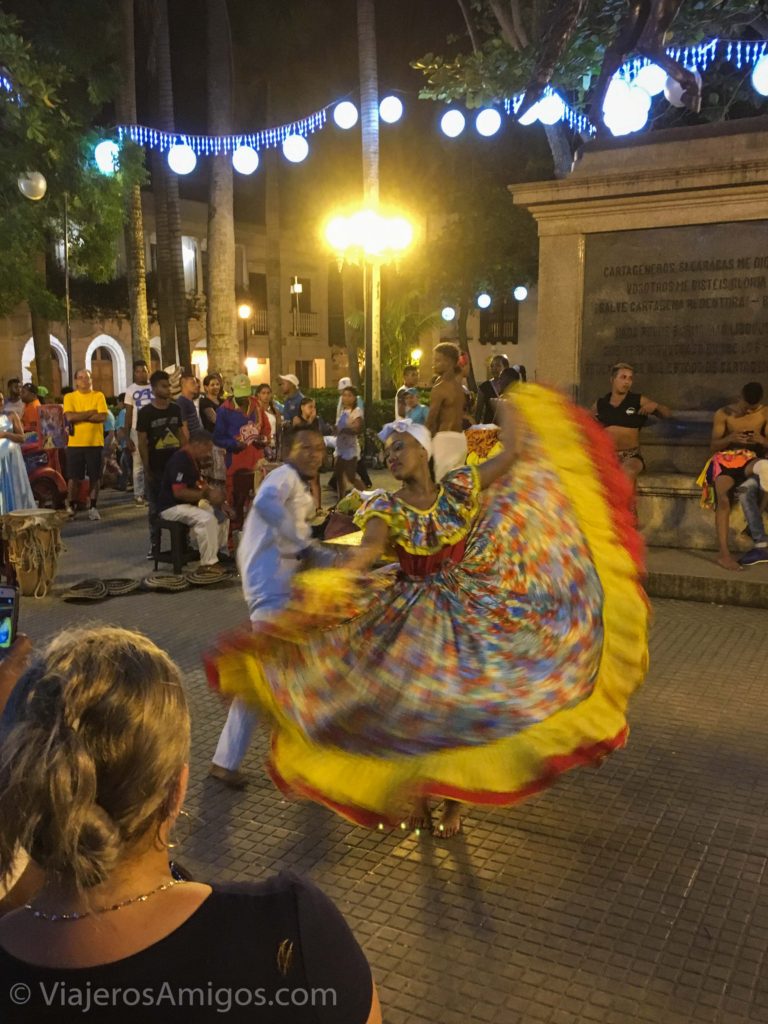 They really seemed to be winging it for the above performance.