Back in Connecticut where we live, Louisiana is associated with New Orleans and the bayou. For better or for worse, we can thank television, movies, and music for that.
New Orleans gave us a taste of humid, swampy weather, but we wanted more. So off to the bayou we went!
Gray Line Swamp and Bayou Tour
We booked our business with Gray Line. While they have a different name, they seemed to be the same company that ran our Steamboat Natchez Cruise. You can purchase tickets with them at the same location by the lighthouse, or on their website.
Riding to the Water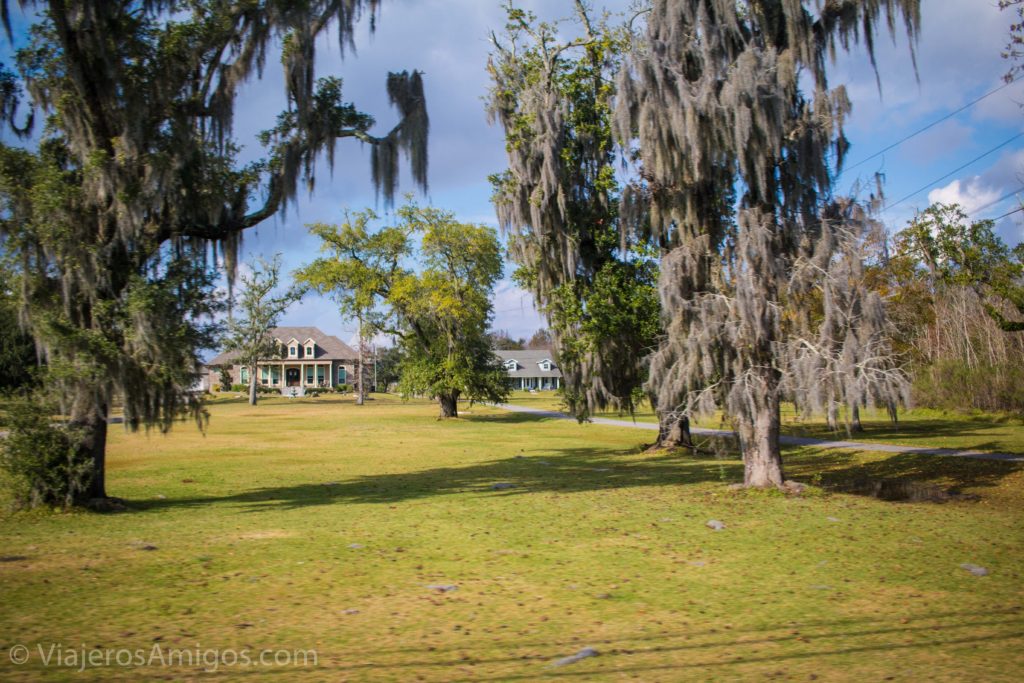 On the bus ride to the drop-off point, our tour guide Darius educated us with an extensive history of the Cajun people and the city of New Orleans.
In addition, he gave us a little bit of an environmental lesson about the human effect on Louisiana. One of the examples that he gave was about the countless cyprus trees (the state tree) that we saw along the highway that were dying from salt water intrusion. This is happening because as we develop more of the land, the natural ocean barrier recedes, and storms push ocean water further and further inland.
Airboat Adventures
Our bus arrived at the tour site a half hour early so we had some time to kill at the "convenient" gift shop that Airboat Adventures, the swamp tour operators, run. The gift shop was sparse and the prices were greatly inflated due to their advantageous location. They only accept cash, but there is an ATM on site.
The gift shop had a rescued albino alligator in a depressingly small pen. Across the room were two rescued, massive snapping turtles in even smaller tanks.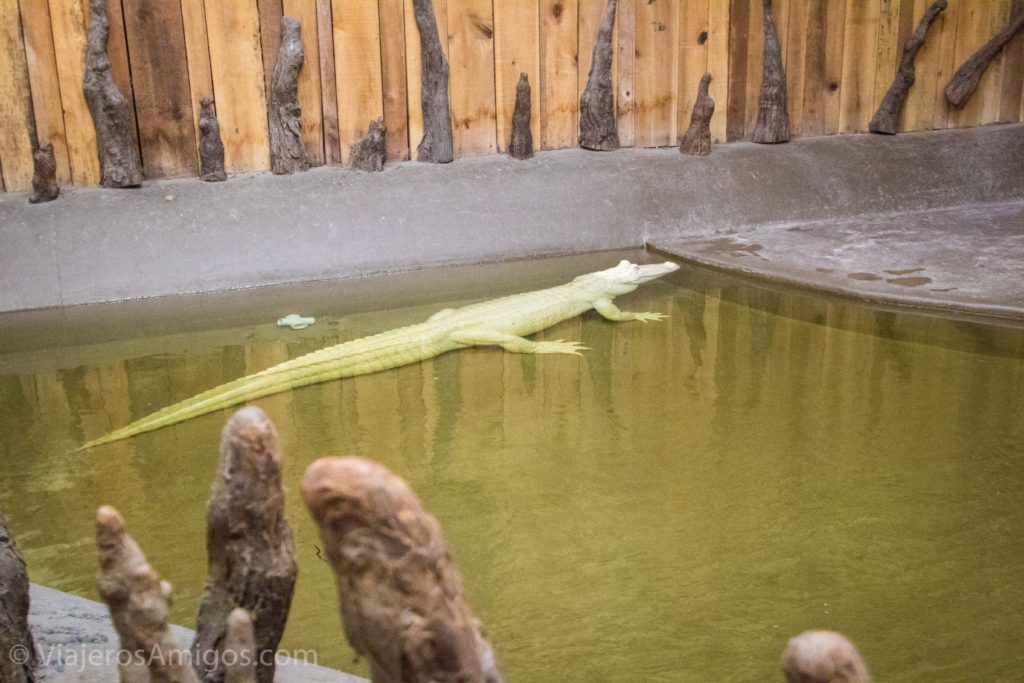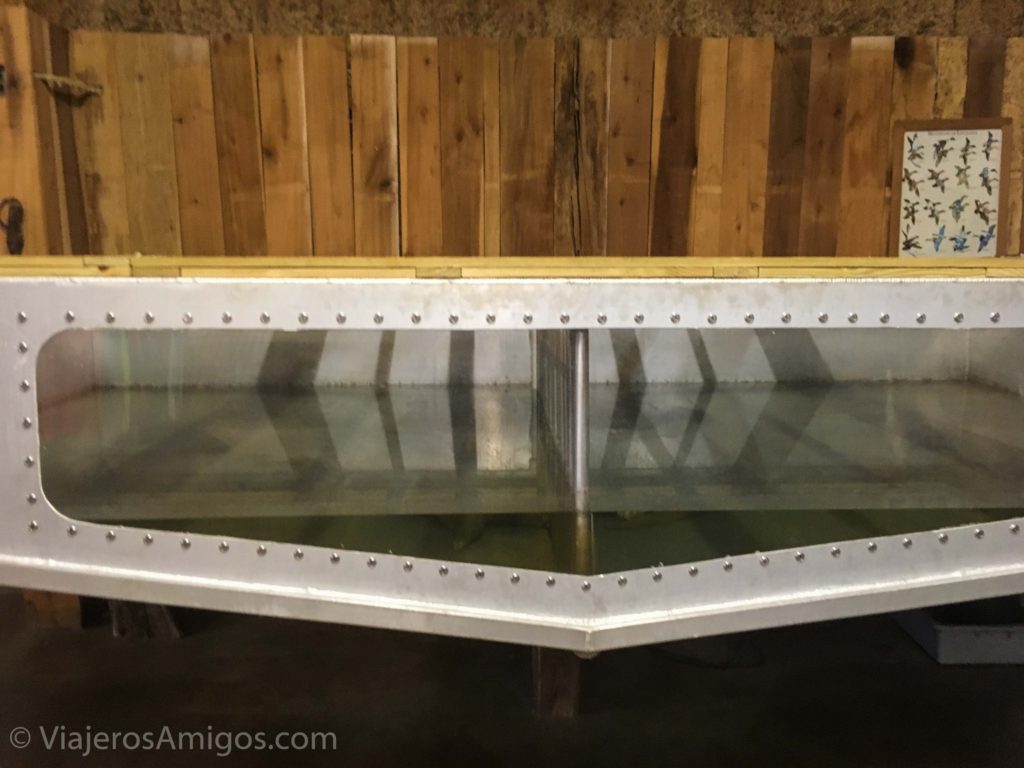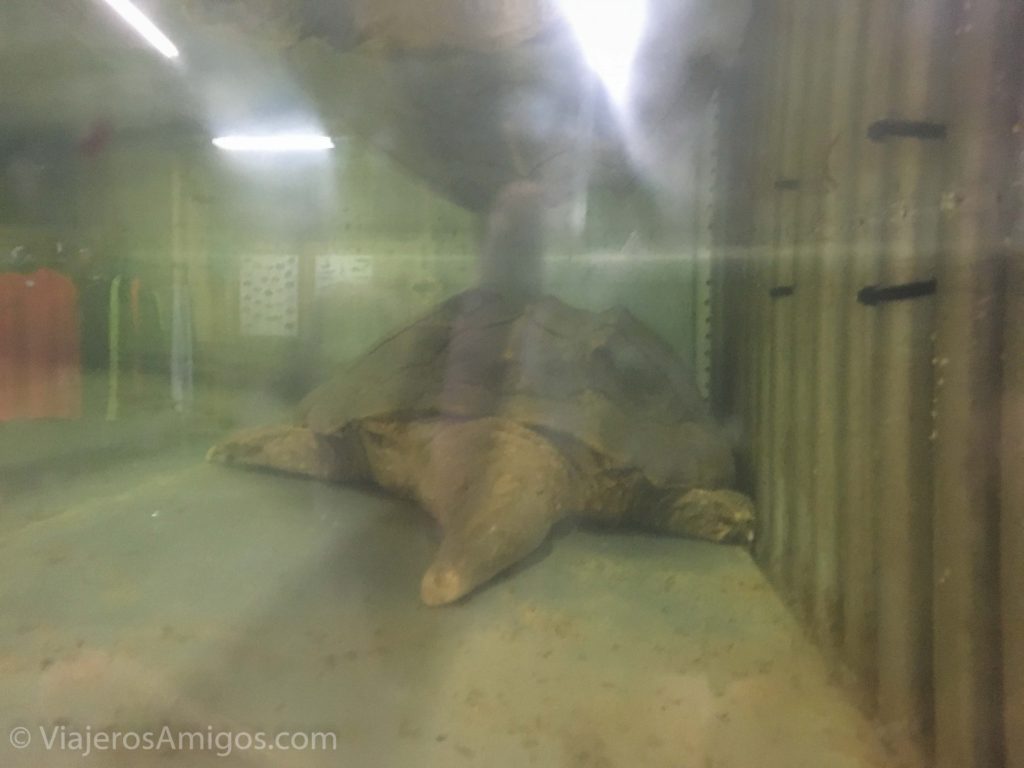 It was super depressing to see. Why even rescue the animals to leave them there? It's more humane to euthanize them than trap them in a tiny box. It really put a damper on my mood. I can barely imagine being trapped in such a small space like that.
Out on the Bayou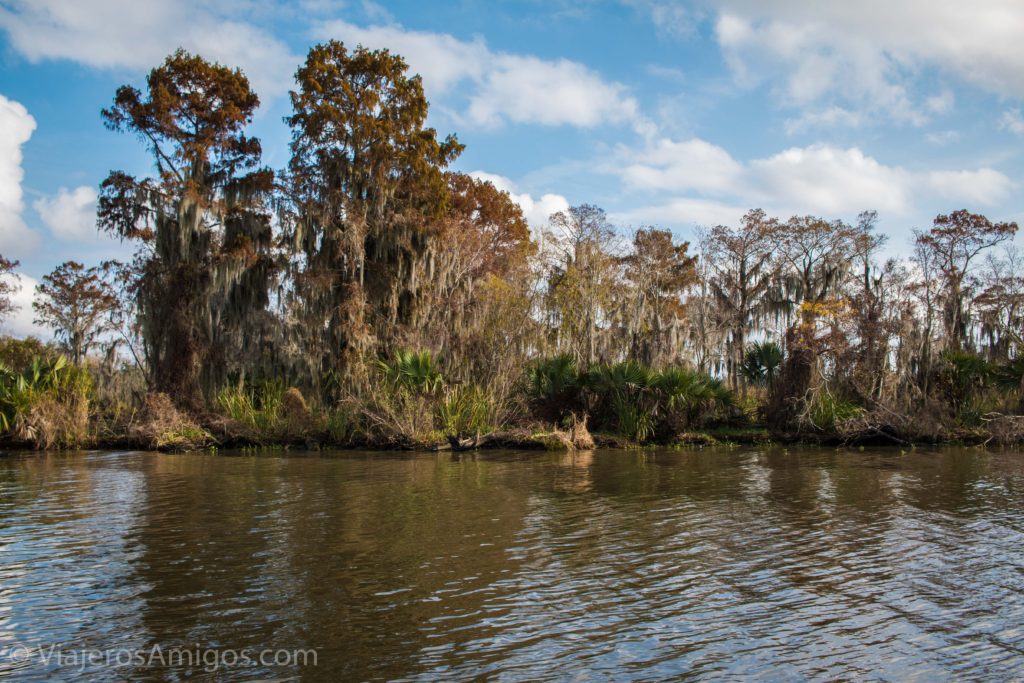 While the gift shop put me in a sour mood, the boat tour helped cheer me up. The business has both pontoon boats and airboats; our tour was on the pontoon.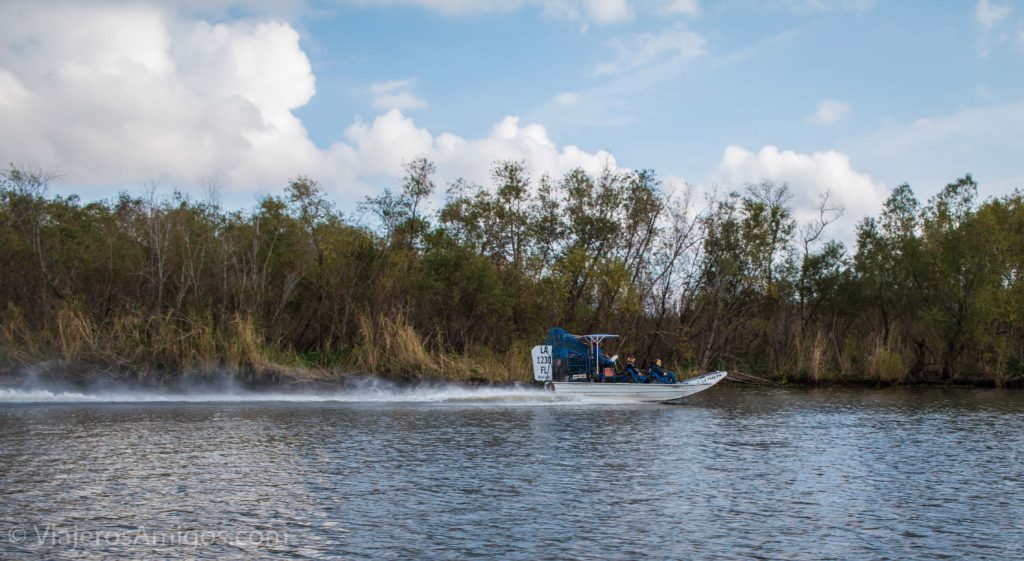 We were driven out as the sun cleared up and led through the various canals of the swamp/bayou. There were several gators just hanging out for us to see.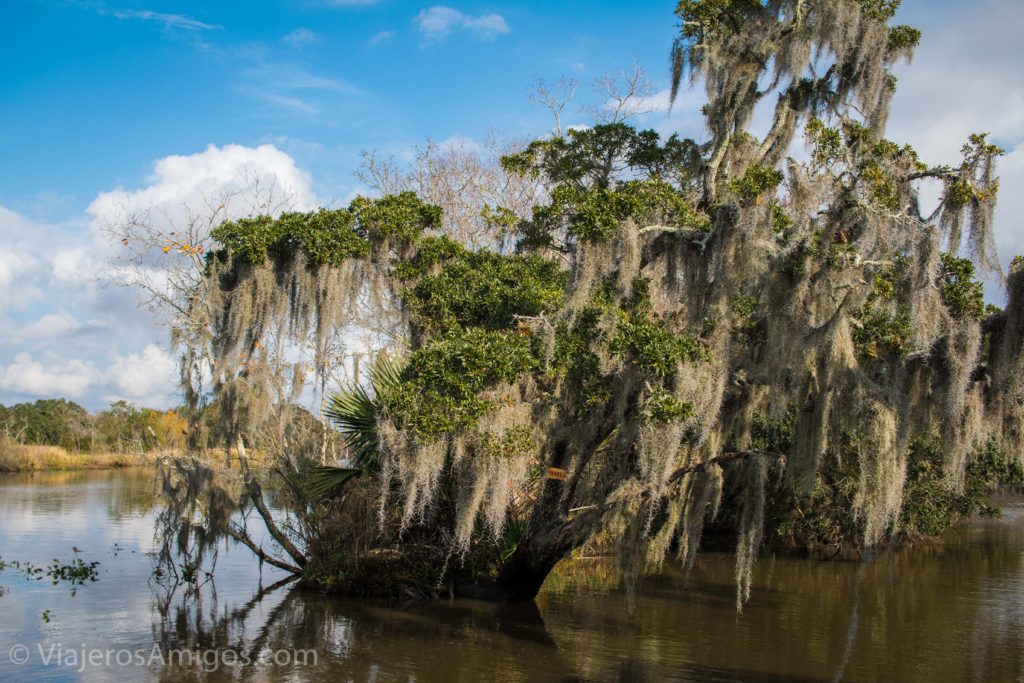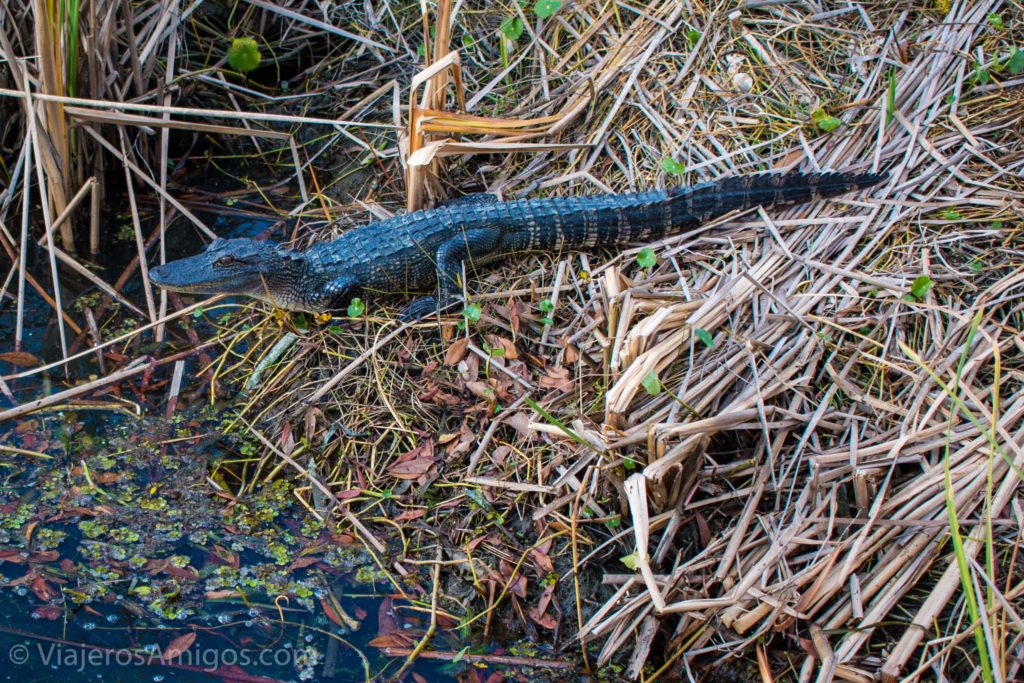 The tour guide grew up in the area and provided us with some funny stories about swimming in the waters there as a kid without realizing the dangers that surrounded him.
At one point he lured a gator over with a marshmallow for us to get a photo opportunity. It was pretty cool.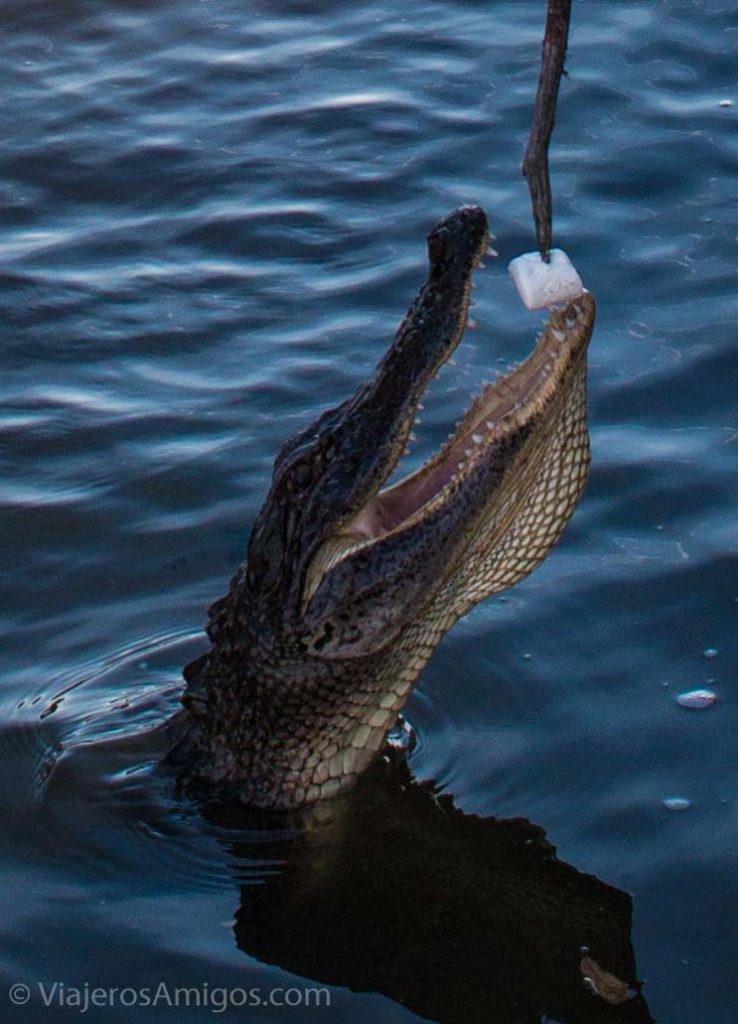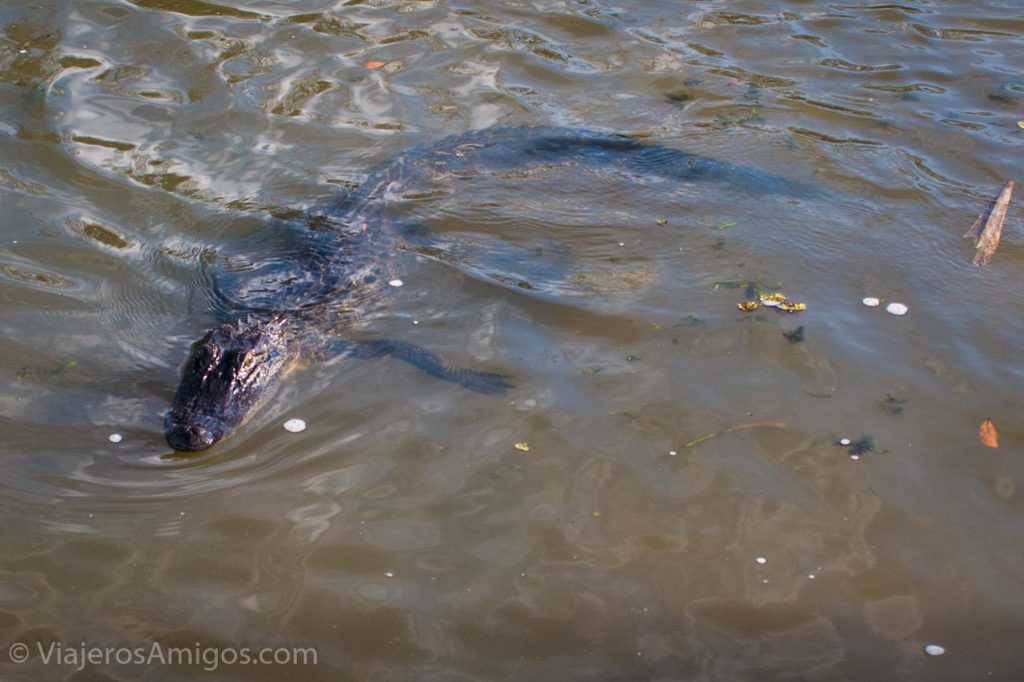 The boat ride was very relaxing. We sat and enjoyed the breeze, got a lesson on the local flora and fauna, and got to listen to zydeco over the radio when the driver wasn't teaching us something.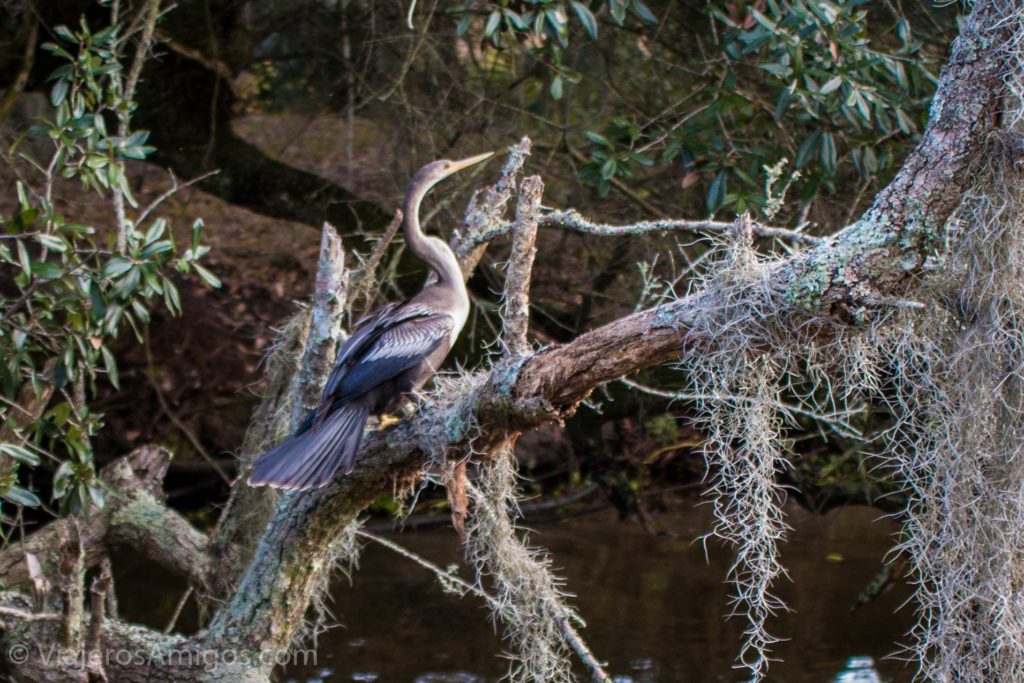 The Ride Back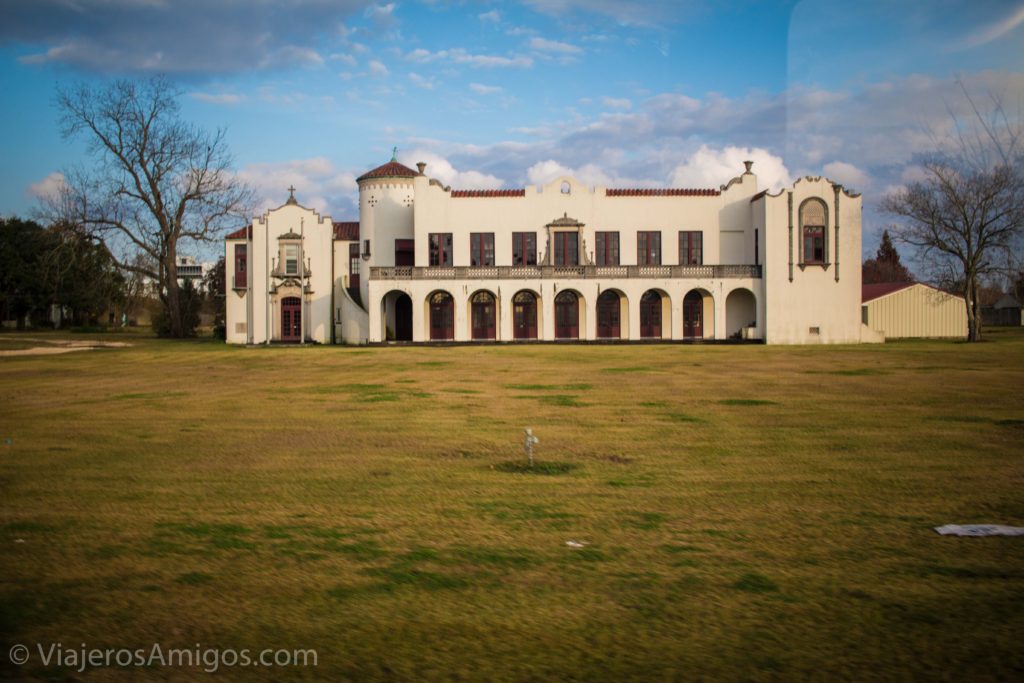 The bus ride back had fewer history lessons but as we pulled into the French Quarter, our guide Darius educated us about the homeless population in New Orleans. It seems like there is a lot of tension between residents and the homeless. "This one lady has been pregnant for 7 years!"
He informed us that not too long ago, New Orleans made their laws friendlier to the homeless so suddenly people came in droves. There is a very large homeless population in New Orleans, and while I usually sympathize with them, he had a list of scams to warn us about….
He warned us about one scam where someone will yell out to you, "I know where you got your shoes!" If you ask him where, he'll say, "You got them on your feet!" and then demand money for his trick.
People selling beads just grab them from trees from the previous Mardi Gras. Who knows how grimy they are. Don't ever buy random beads from someone on the street there.
If they decide you owe them money for one of their scams they will harass you and follow you eight blocks all the way to an ATM. Be wary of scammers and only give your money to legitimate street performers and vendors.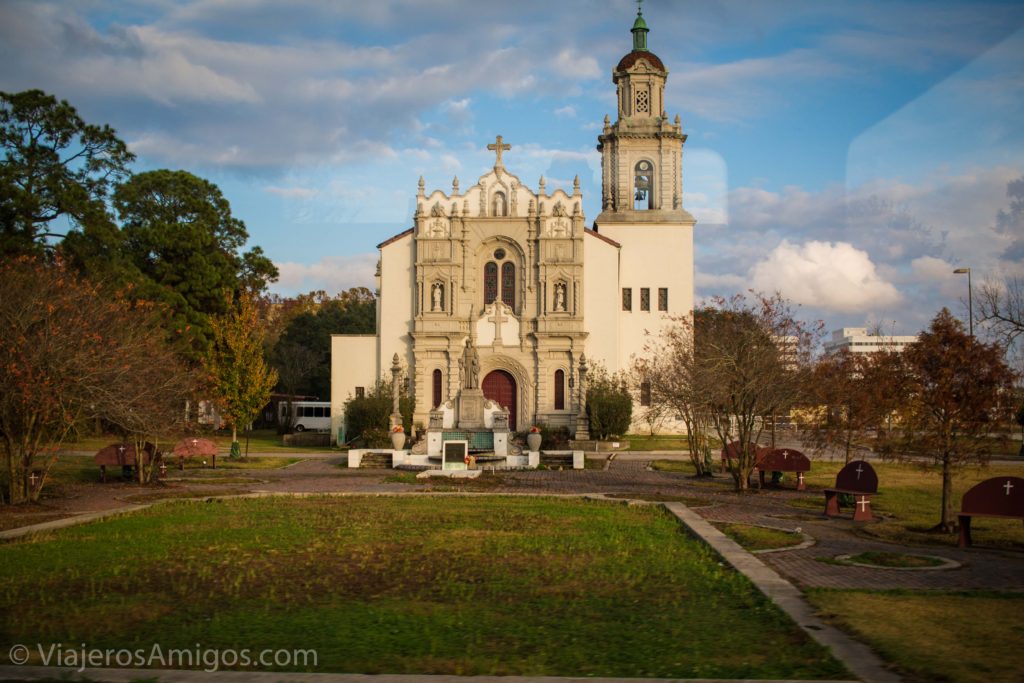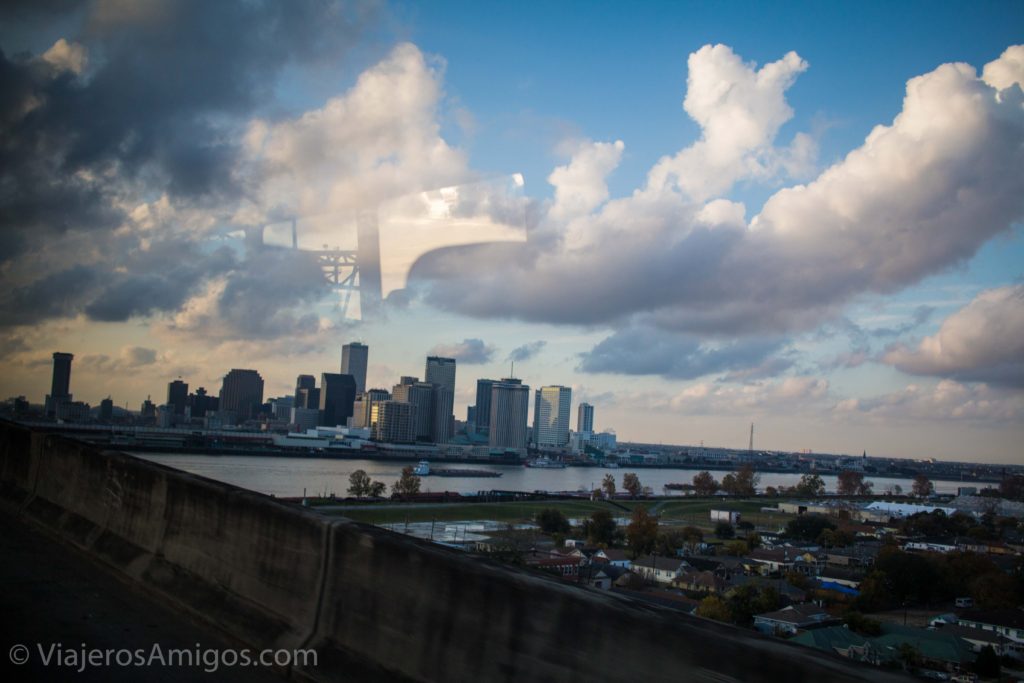 Darius was a great tour guide and we really appreciated the heads up about tourist scams in the city that he clearly loves. He was also happy to provide suggestions for restaurants at our request.
Your Visit
I deeply disagree with Airboat Adventures' treatment of animals and wish Gray Line would pair up with a different business for their tours. The part that Gray Line runs itself was great.
Since Darius was so pleasant and informative, I still want to recommend the tour. Maybe if enough people complain, they'll fix the issue with the gator and sea turtles.
Tickets can be purchased on their website or at the Gray Line ticket office at the Lighthouse at the Steamboat Natchez Dock located at the Southern end of Toulouse Street in the French Quarter.
It costs $51 per adult, $28 per child, or if you book the 8:45am tour, you can get $10 off the price.
More Photos