During our final night in Texas, we grilled our Lyft driver for places in San Antonio that would scream Texas to outsiders. The entire trip we didn't see anything that comes to mind when we think of Texas (cowboy hats, cowboy boots, large portions of food, the Texas state flag plastered everywhere, etc.) We were looking for a country bar or rodeo or something like that, but everything seemed to be closed or more popular on another night.
Finally, after listing a bunch of places that didn't quite suit what we were looking for, he asked, "Have you been to Buc-ee's? You should try going there."
We had seen many Buc-ee's along our drive, but we hadn't stopped in. How could we have not seen them? There were billboards every 25 miles telling you how close you were to the rest stop. We hadn't cared to stop in though as we figured that once we've seen one highway rest stop, we've seen them all.
"What's so special about Buc-ee's?" I asked, "Why should we stop in?"
His reply: "I don't know. You'll see." We were very confused. What's so special about a roadside convenience store?
Driving to Houston
The next day we drove back to Houston. On the way, we saw several of the familiar billboards telling us how close to Buc-ee's we were.
It was fun seeing the signs as they had a bit of humor to them. For example, one of them said the were hiring, and the next one was in about 150 miles.  It would have been closer to turn back around to San Antonio as there is one near there.
After hours of driving, we came upon a billboard that said, "This Exit." Well, their highway marketing worked, because I suggested we make a detour off the highway to check this place out.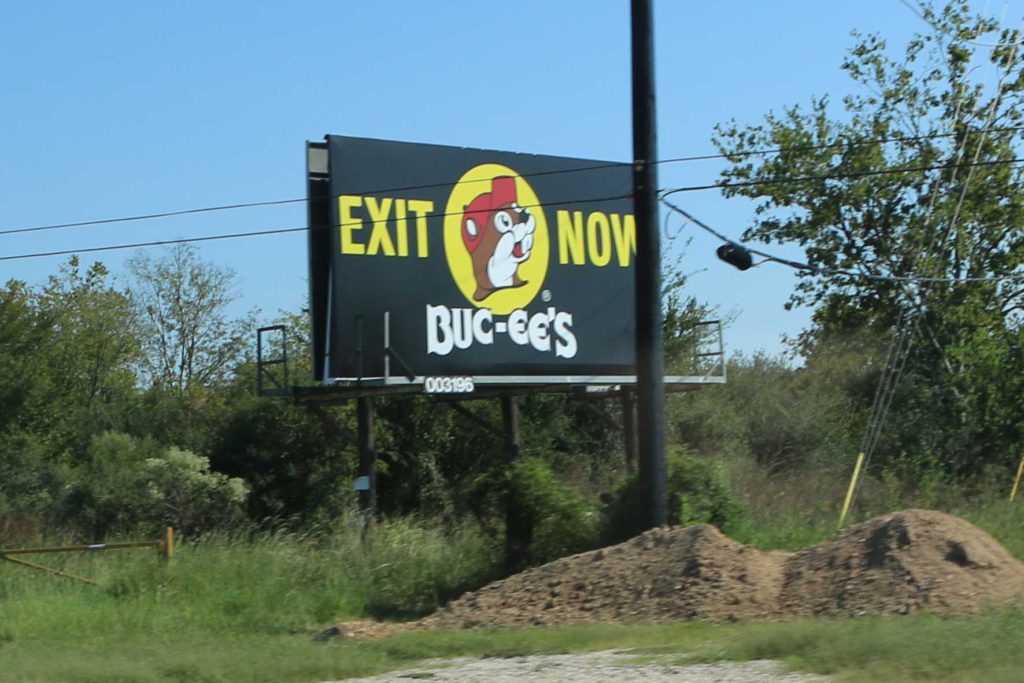 And so, we did. That Lyft driver was not wrong.
Arrival
Driving in, we were immediately greeted by at least twenty car vacuum stations, fifty gas pumps, and a car wash. Only for cars. No eighteen-wheelers allowed said the sign.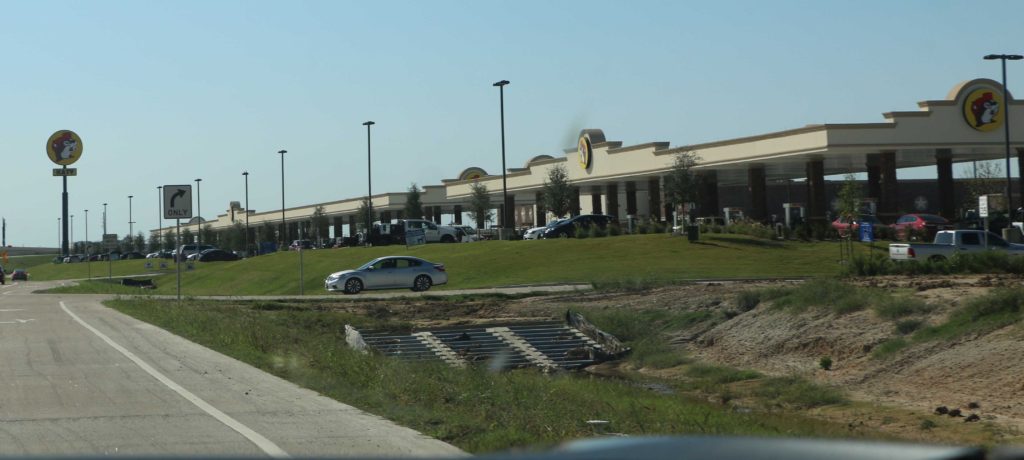 I figured it was comparable a Walmart when, outside, we saw meat smokers for sale, and 10-lb bags of ice for sale for 79 cents (79 CENTS)!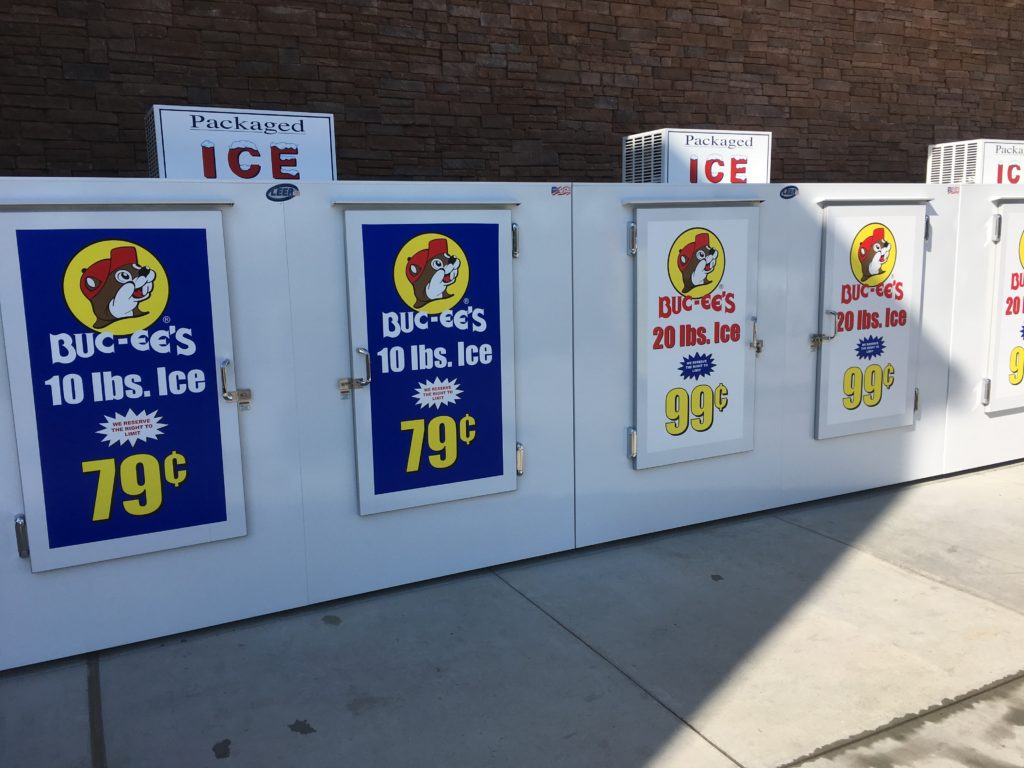 And then we stepped inside a world of wonder.
Welcome to Buc-ee's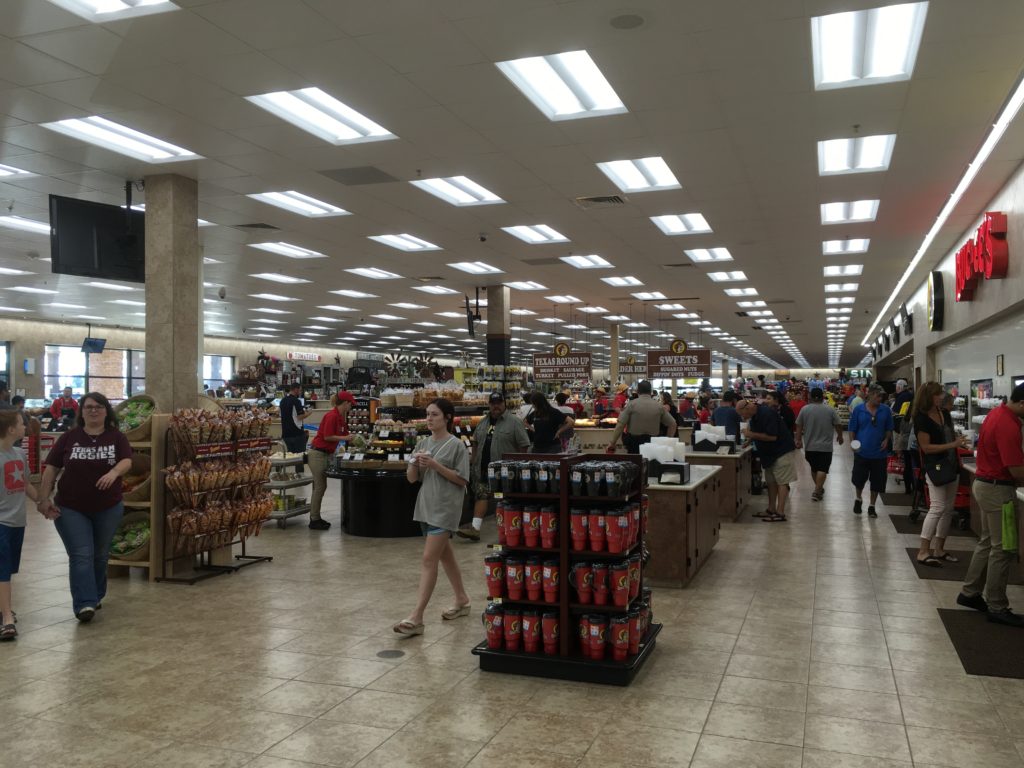 Buc-ee's really cannot be explained. We started on one end of the store, which was a regular gas station convenience store, and found ourselves in the middle of the store, which was reminiscent of a food court. They had all types of pulled pork and smoked meat sandwiches, and burritos and tacos.
For anyone that likes beef jerky, they had a whole two walls lined with different flavors.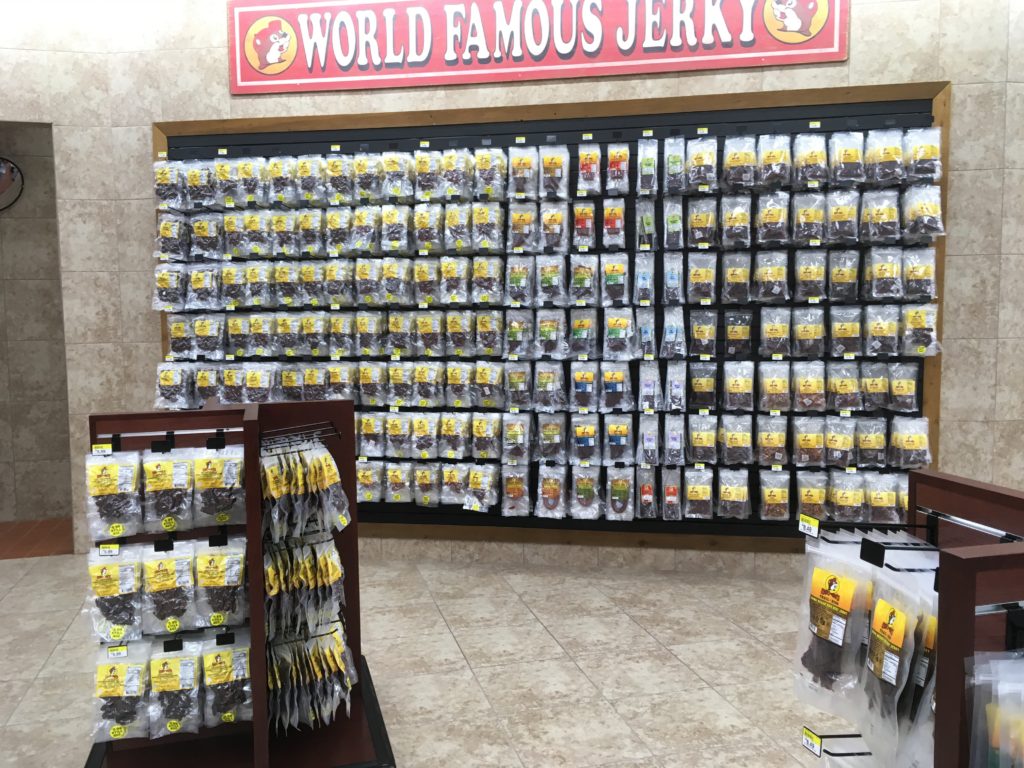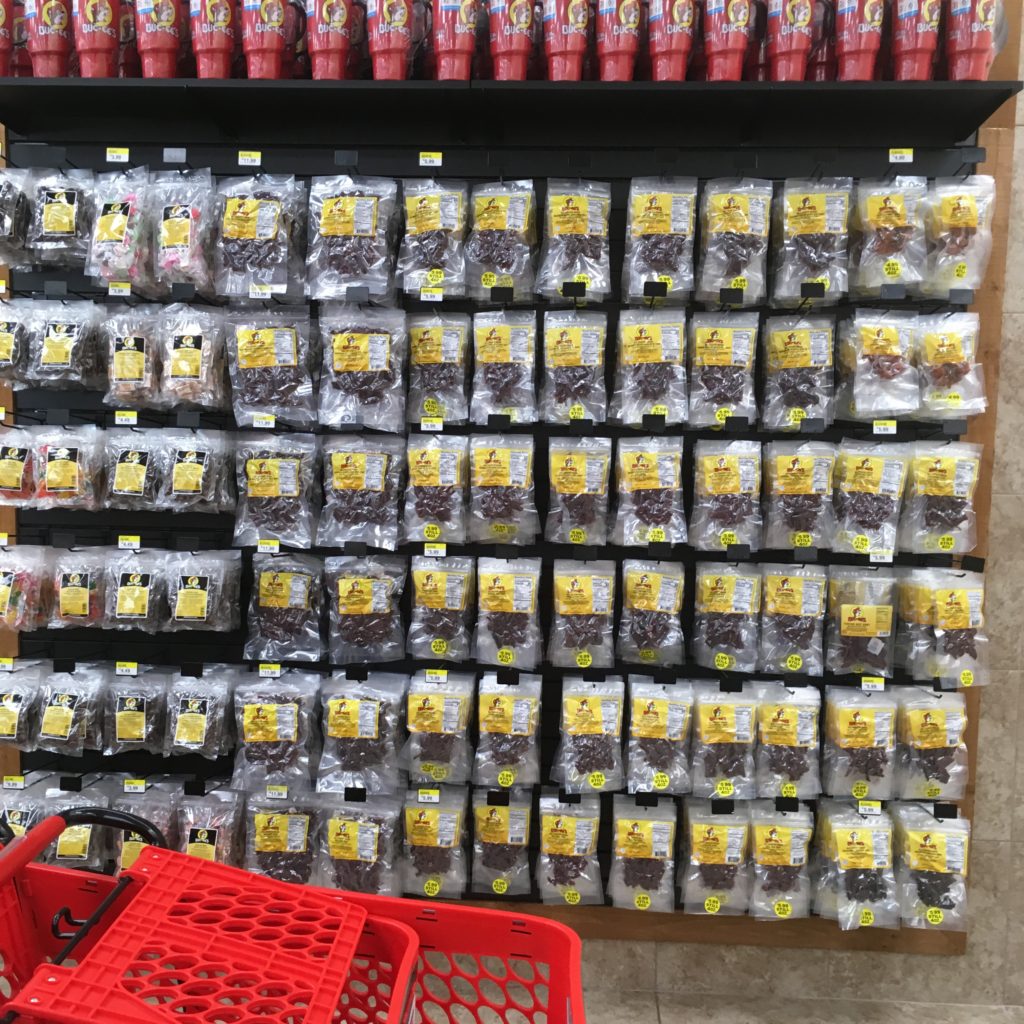 On we walked and found ourselves in a place that looked just like a regular store with clothes, Texas souvenirs, and even cowboy hats and cowboy boots!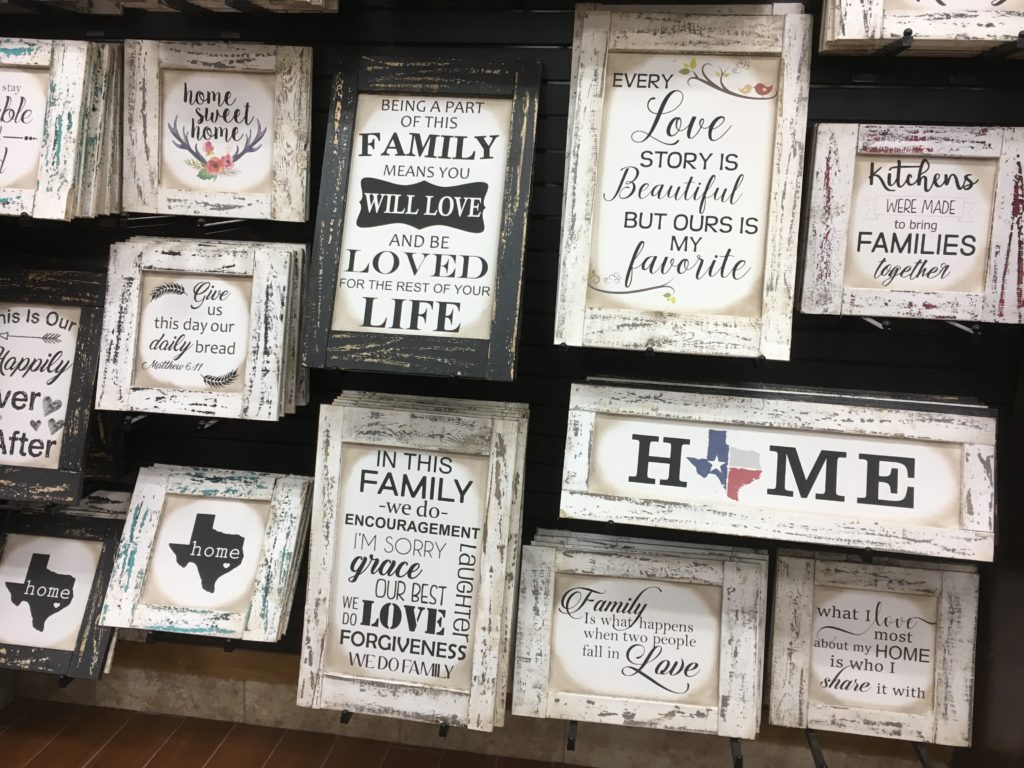 To say I was impressed with Buc-ee's is an understatement. I had a blast! It's exactly what I think of when I think of Texas — a one stop shop that also serves cheap delicious food in large servings.
We spent a good 45 minutes in there (which almost made us miss our return flight out of Houston) but we could have remained there even longer if we weren't in a rush.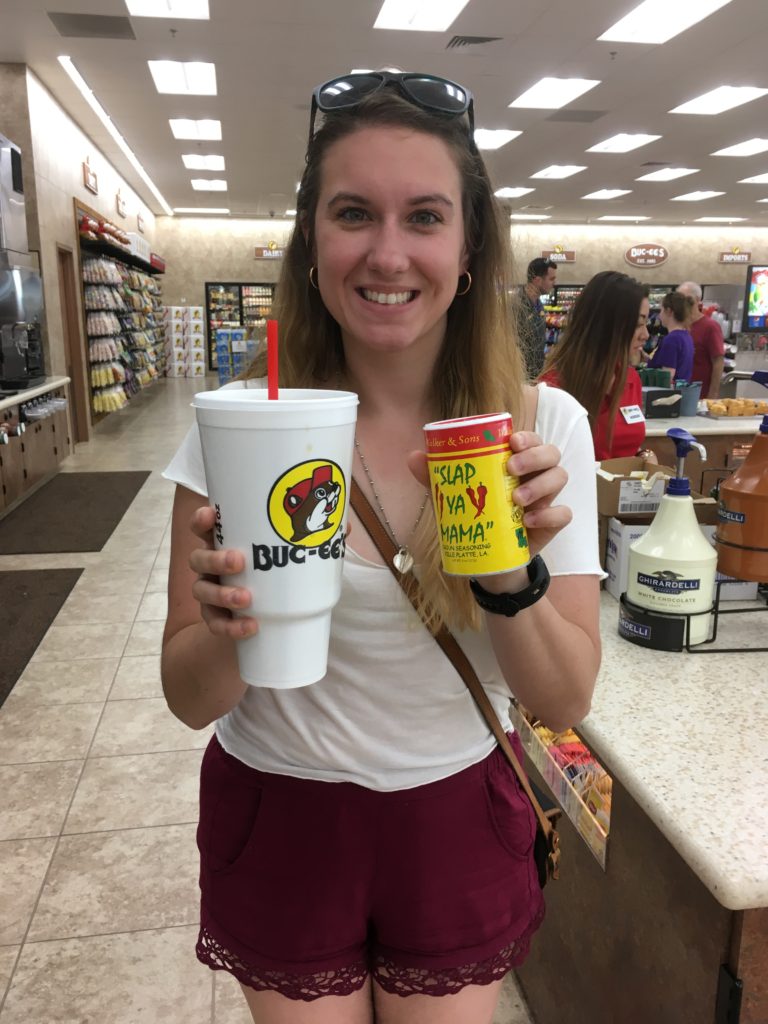 After buying some delicious tacos for the plane, and a 44-ounce drink that I got for 79 cents, (a third of a gallon for less than a dollar!) we headed out to the airport. Returning to the highway, there was another billboard in the opposite direction telling us the next Buc-ee's was over 200 miles away.
Before you think I'm crazy, check out their website which has a bunch of fan photos posted. There are also a LOT of articles written about this place. We are certainly not the first, nor will we be the last!
Have you ever found a place that exactly captured the essence of where you were? Let us know in the comments below!
The location we went to:
Buc-ee's No.40
Travel Center
27700 Katy Fwy
Katy, TX 77494
Lunch was really cheap and we had a surprising number of options. You order it at a computer terminal and when they call your number you pick it up and pay at the counter. My lunch cost less than $5 and Katie's cost around the same plus her gigantic drink for 79 cents.
More Photos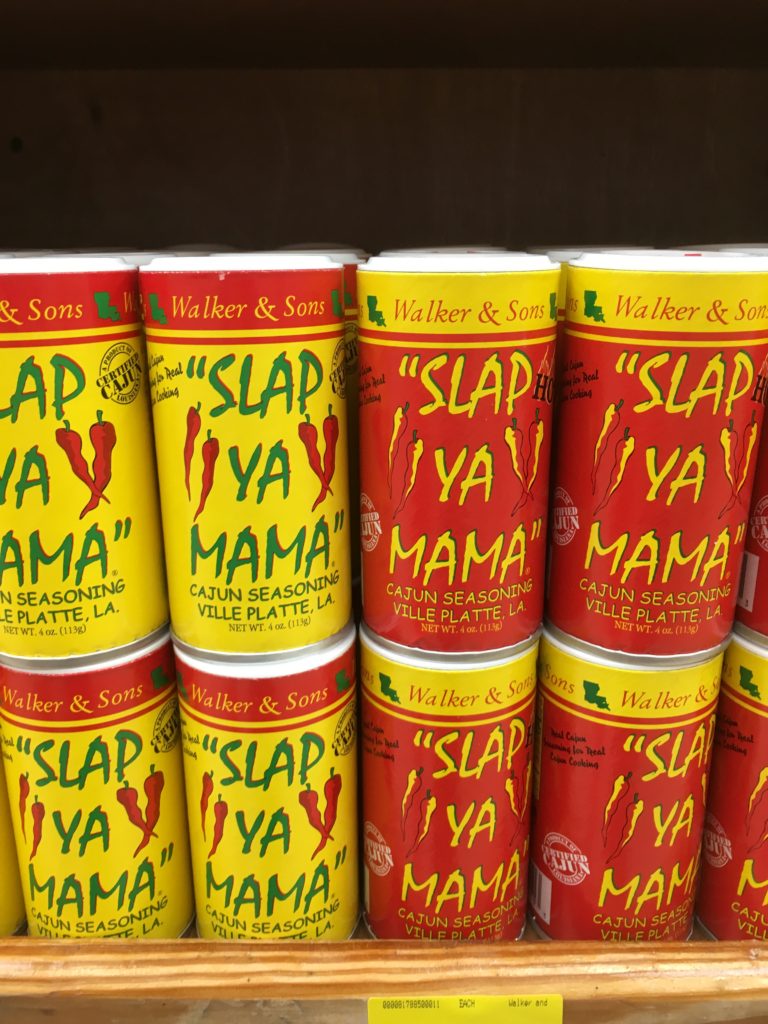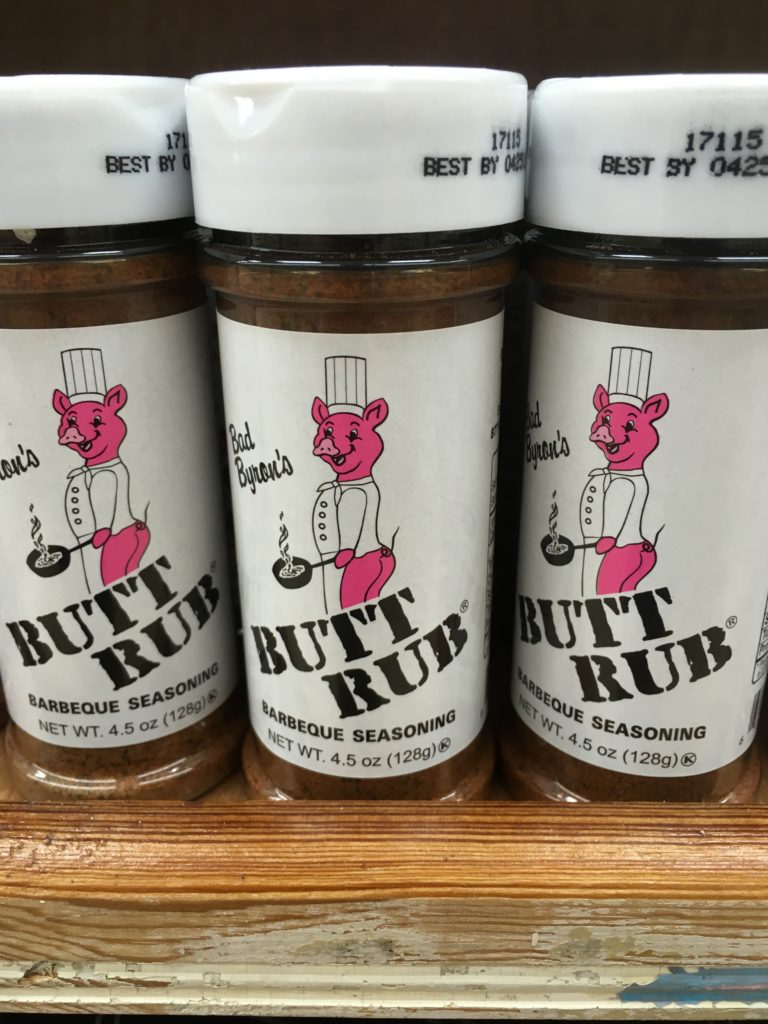 This is not a sponsored post. If we ever do get paid to review a place, we will make it clear upfront.